Sell A Cask of Whisky
We have sold millions of pounds of casks for our customers, consistently achieving the best price for all types of whisky cask. We help you sell your cask for the best price by going direct to our extensive network of buyers.
We pride ourselves on our open and friendly approach to selling a cask of whisky. No question is too small and we are happy to offer complimentary valuations on your cask and expert advice on how to achieve the best price when selling your cask.
At Mark Littler we are committed to providing the foremost independent whisky brokerage service in the UK.
QUICK CASK VALUATION
Are you looking for a quick valuation on a cask you own or are looking to sell?  Enter your details below and we will provide you with a free open market valuation of your cask.
Sell Your Cask of Whisky with Mark Littler
What is a Cask of Whisky Worth?
Some casks of whisky can sell for over £200,000, some others may only sell for around £5,000. But what is it that makes some casks worth more than others?
How are cask values calculated?
The value of casks is calculated per litre of pure alcohol (LA). For instance an offer might be £150 per LA, if there are 85LA in a cask then the value of that cask would be £12,750 ( i.e  £105 x 85).
To calculate the number of litres of pure alcohol in a cask you divide the bulk volume (the total litres of liquid in the cask) by the alcoholic strength (ABV).  i.e. 200 bulk litres x 50% ABV = 100 litres of pure alcohol. This figure is the industry standard for calculating a cask value. This is also the metric which HMRC uses to calculate the duty owed if the cask is removed from bond.
What affects the value of a cask of whisky?
There are a large number of interlinking factors which impact the final valuation of a cask of whisky. It is a combination of a number of features that can make a cask expensive, or worthless.
Bottles from your cask
Owning a cask is a unique chance to see how a whisky matures through its life. We have worked with the award winning designer Tom Nicklin to design an incredible label for our clients bottles.
Tom has worked with the likes of Johnnie Walker, Singleton, Bulleit, Haig, Royal Lochnagar, Dalwhinnie, Lagavulin and Talisker.
This means that when you get your memento from your cask it will look like a premium bottle of whisky that you would find in a whisky retailer. We also have personalisation labels so you can make your bottles individual for use as special gifts.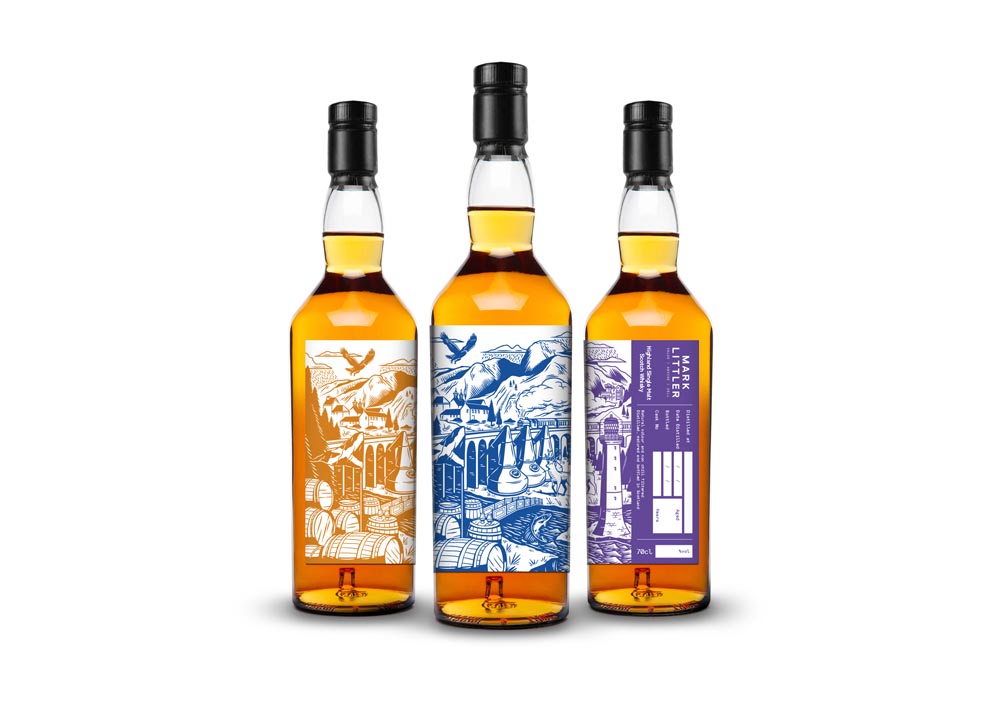 Costs:
£50 + shipping for one bottle
£70 + shipping for three bottles
Prices are inclusive of VAT and duty but do not include shipping. If you require more than three bottles then please use multipliers for six, twelve, etc.
How to Sell Your Cask for the Best Price
We achieve market beating prices by finding you the perfect end user for your cask.  We work our networks in Europe, the USA, Middle East and Asia to find the person whose requirements perfectly match those of your cask.  This means it can take a few weeks for us to get offers for your cask, but as you most likley have waited several decades for the cask to mature we hope you can wait a few more weeks.
The majority of our clients are based in Asisa where any form of Single Malt Scotch Whisky is now positioned as one of the most sought after assets.  It is the demand from Asia that has driven record prices for bottles, culminating in the sale of a 1926 bottle of Macallan for £1,500,000 in 2019.  As whisky is now seen as a status symbol the ultra weathly see casks of whisky as the ultimate status symbol.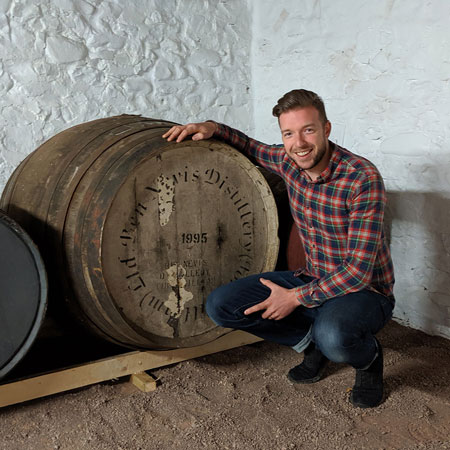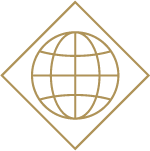 Once we have the relevant details from your cask we provide an initial valuation, then work with our network of international buyers to negotiate the best offers for your consideration.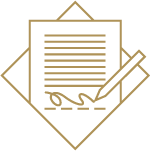 If you decide to proceed with the offer we will make sure you understand the process and issue you with a contract. At this stage we can work with you to draw off a number of bottles for personal use.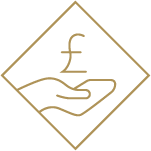 We manage all transfer paperwork and guide you through the selling process stage by stage. Once the paperwork has been transferred to the new owners we release the funds to you.
Having bought a cask of whisky back in 2004 we decided that this year was the year to sell it. I approached three different brokers and it wasn't a hard decision to ask Mark to arrange the sale for us. It wasn't only that he said he could achieve the best price for the cask but his professional manor and clear level of knowledge.To sales process was relatively simple with excellent communication throughout. He assisted us with drawing several bottles prior to sale and the logistics of moving

...

the cask.Overall a first class service and if you are wondering he achieved slightly more than the suggested sale price. This was over three times what the first broker offered and 50% more than the second.

read more
Mark was both patient and professional, initially advising and then successfully selling a whisky cask. He, and his staff, talked me through the process, highlighting both opportunities and pitfalls, with simplicity and the minimum of jargon. Mark is extremely knowledgeable on both the distillery side and the market, evident with the excellent price achieved.
I have used Mark Littler Ltd for a number of whisky cask purchases. He runs a friendly, approachable and customer-focused company, and is always ready to help with any issues or questions. He is a charming and professional broker, and understands the market and the needs of his customers. Above all, he listens and offers sound guidance which I always pay attention to .Absolutely brilliant company to do business with, will use again and again and have no hesitation in recommending Mark Littler

...

Ltd. Outstanding,

read more
Mark recently sold two casks of mature whisky on my behalf. The service that he provided from start to finish was exemplary. His care and customer focus was faultless, explaining every step in the process and continually updating me on progress. I would have no hesitation in recommending Mark as the perfect person to deal with your sale.
Pål Andreas D.
08:07 15 Jul 21
We wanted to buy a private whisky cask. Mark was very helpful to get a good deal done and about a year ago we became proud owners of a cask of whisky. Just received samples. Very excited and looking forward to see how the whisky matures.
Outstanding professional service. Having never sold a cask of whisky before, Mark took us through the whole process, found a buyer at an excellent price, and completed the sale with great care and professionalism. Excellent customer care and service. Highly recommend.
A very prompt and reliable service. Never thought selling a cask of whisky would be so easy. Any issues were speedily dealt with and Mark was always available to get in touch with. I would certainly recommend Mark's services.
Malcolm W.
23:44 14 Mar 21
Mark recently sold a 26 year old cask of Ardbeg for me. He was vey thorough and professional and achieved an excellent price. His thoroughness was very important to me as I have lived in Sydney, Australia for many years and I needed someone who I could trust with a high vale transaction from the other side of the world. Mark even took the time to personally collect some sample drawings from the distillery and ship to me. I heartily recommend Mark to anyone wishing to sell of buy a cask

...

particularly if they are not resident in the UK.

read more
Our family inherited a hogshead of whisky which needed to be sold. Having no knowledge of this market the internet revealed Mark Littler who proved to be both knowledgeable and professional. The cask was tasted and sold within a matter of weeks under Mark's guidance which we greatly appreciate.
I got in touch with Mark having read one of his articles online. I was thinking of investing in a cask and had an offer from a company that shall remain nameless. At this point I thought I should seek independent advice. Mark's professional and informative approach to my questions was excellent. He basically saved me from making a huge potential mistake investing with a company that were not throwing straight dice and trying to pitch sales based on false information. I may add that at this

...

point Mark was not pitching any sale to myself, merely offering good, genuine and free advice.I later had the opportunity to use Mark as a consultant to invest in my first Cask. I have found him to be very professional, knowledgeable, courteous and friendly.I feel lucky to have sounded out Mark as a broker and hope to be using him again in the future. I can not recommend him and his team highly enough for their help and time!

read more
It was an absolute pleasure dealing with Mark. I was looking to buy a cask of whisky and spoke with numerous brokers. The response, transparency and authenticity from Mark was the one that I liked the most. I highly recommend visiting Mark's website and the process outlined by him to own a whisky cask is the most exhaustive and helps you understand the nuances of owning the cask. I highly recommend Mark and will surely be buying through him again.
Recently, I made enquiries with Mark about buying a whisky cask.He very promptly answered all my questions and gave me all the information I needed to make an informed decision.He was thoroughly professional and there was never any pressure to buy, just support and step-by-step instructions.I am very pleased with the outcome of my cask investment and I look forward to working with Mark again in the future.
Stephen F.
13:05 22 Dec 20
Mark was thoroughly professional and efficient in helping my family get a great deal in buying some whisky casks.We received a very friendly, quick and personable service with regular updates throughout the process.Highly recommended and greatly appreciated!
Mark did exactly what he promised to do and achieved a good price for the whiskey cask which he sold for us. We were kept informed of what was going on and the whole transaction was hassle free.
Mark was true to his word when he advised how long the process would take with selling our Cask of Whisky and what we would expect to receive. He has been very attentive and continued to provide feedback during the sale process and he managed to achieve an exceptional price for us. Thank you Mark, we will be sure to come back to you when we sell our next cask.
Mark was an absolute pleasure to work with. Delighted to have discovered him during an internet search researching how best to sell two casks of 50 year old Scottish whiskey. He is professional, knowledgeable and quickly responded to my endless questions. It was a smooth transaction and am very pleased with the price he was able to secure. Highly recommend!
Have several casks of high end whisky, I decided to sell one of my investments. An internet search revealed Mark Littler. Only person to respond to my email. Mark sold my first cask in weeks. New exactly what he was talking about and doing . The price was at the very high end of his valuation. He did all the work, I just signed the sales document. as easy as that. Money transferred into my account, and you are talking thousands too. Much appreciated, will now sell another cask as the time is

...

right.

read more
Mark provided us with an excellent service for the sale of a cask of Springbank Whisky. He provides a professional, friendly and responsive service, guiding you every step of the way. My mother was delighted with the result. I recommend his end to end service. Thank-you!
Great experience from the very friendly and knowledgeable Mark who was able to help me buy a cask, and made the process seamless even during the lock down! Five star experience.
Mark recently helped to successfully sell my cask of Macallan single malt whisky.From our initial discussion I was impressed with the depth of his knowledge and his professional approach. Mark guided me through each step of the process, providing reasons and insights to ensure I made the correct decisions. His estimate of the value of the cask was spot on.I would have no hesitation in using his professional services again.
Just over 10 years ago I visited the Bruichladdich distillery and bought a newly filled fresh bourbon barrel. Having allowed it to mature I needed to decide what to do with it. Bruichladdich made an unattractive offer to buy it back.I became aware of Mark Littler, from a Google search. I contacted him based on the many positive reviews. After talking to him and learning of his experience of selling casks I commissioned him to sell my cask.Dealing with Mark has been a pleasure, he has guided

...

me through the process and I have received over 3 times the offer from Bruichladdich.I have found Mark to be realistic and helpful and I recommend his services.

read more
Mark was excellent from start to finish in dealing with our whiskey cask sale. I highly recommend his services and wouldn't hesitate to use him again. 5 Star!
Mark sold two casks of whisky for me. He got a very good price for them and kept me informed through the rather slow process (which he had warned me about). Very pleased with the service.
I sold my Bruichladdich hogshead cask through Mark and can highly recommend his services. Immediate follow-up and a very clear outlined agreement while Mark managed to get a good price for the cask in a fairly short time period. I'm very pleased and would not hesitate to utilize his services again in the future.
I recently sold a 25 year old cask of Scottish whisky through Mark. The market is not easy to tap into but Mark has good connections and got me an excellent price. He made the process very simple and completed all the necessary paperwork for me. Highly recommended!
Next Reviews
QUICK CASK VALUATION
Are you looking for a quick valuation on a cask you own or are looking to sell?  Enter your details below and we will provide you with a free, no obligation, open market valuation of your cask.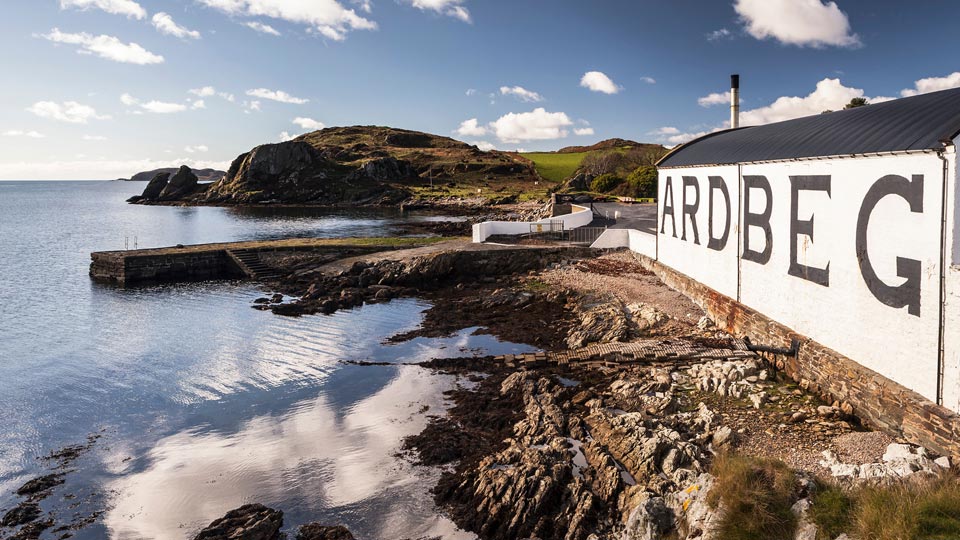 Why choose Mark Littler to Sell Your Whisky Cask?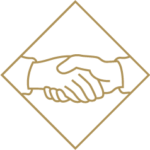 Trusted Brokers
At Mark Littler Ltd we sell your cask to make a profit for you. We are an independent whisky broker and we are different from other cask selling services in that we help you sell your cask direct to the end user, which means we can get you the best price for your cask. Many other cask selling services buy your cask and then resell it themselves, which means it is not in their interest to get you the best price. Our fees are a flat 10% so you know exactly what to expect when you sell your cask through us.
Don't just take our word for it. Mark Littler Ltd was established in 2016 and we have over 300 five-star reviews on Google, Facebook and Yell from our contented customers. We understand that selling a cask is significant transaction and can offer independent references on demand.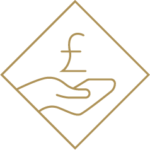 Delivering Profit to Our Customers
Our international network of buyers ensures we can match your cask with the right consumer to get you the best possible price for your whisky cask. Our extensive network of buyers means we consistently deliver offers that are higher than those put forward by distilleries or other brokers. We work on a flat 10% commission rate, no hidden costs, just us ensuring you get the most out of your cask.
Already have an offer on your cask? Our advice is completely free and as part of our drive to increase transparency in the cask industry we would be more than happy for you to get in touch for a no-obligation chat about selling your whisky cask.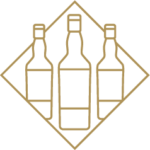 Experience Your Cask
As well as ensuring that selling your whisky cask is a straightforward experience, because of our exclusive industry contacts we can offer a series of unique opportunities when you sell your cask with us.
Keep 1-6 bottles of your cask, at cost
Have just a portion of your cask bottled
Get a custom cask head as a memento of your cask
Bottle up to 6 bottles at cost (plus duty, VAT and bottling fees (aprox. £10-£20 per bottle for a bespoke label design), which can be deducted from the final profit from your cask. If you would like to bottle more than 6 bottles we can also arrange part bottling of your cask. If you would like any bottles from your cask please let us know at the start of the process so we can let any potential buyer know.
Independent Whisky Cask Valuations
In order to provide you with an accurate valuation please provide as much of the below information as you can.
All of our valuations are without obligation.  You can also call the Mark Littler direct on 01260 218718
Distillery Specific Pages
We can help sell casks from all distilleries, find out more about selling your specific cask of whisky on our specialised distillery pages.