Sell Your Cask of Glenugie Whisky
Sell Your Cask of Glenuguie Whisky with Mark Littler
Glenugie Cask Values & Valuations
In the words of Jim Murray "…this distillery never seems to let you down. The rule of thumb is: find a bottle of Glenugie and you'll find liquid gold." Therefore if you own a cask of Glenugie you have found the fountain of youth!
Sadly very few casks of Glenugie are in private hands, so the chances may be slim. When a cask of Glenugie does appear on the market people get very excited and casks can exchange for very high sums of money. Of course the number of litres of alcohol (RLA) and the strength (ABV) need to be high for the cask to be considered exceptional.
We specialise in the sale of Glenugie casks and have buyers all over the world ready to put forward a no-obligation offer.
The most desirable Glenugie casks are fresh fill sherry oak casks, however, refill sherry casks are also in demand. Bourbon casks (quite common at Glenugie) do not command the same premium as sherry casks but can still sell well.
QUICK GLENUGIE CASK VALUATION
Are you looking for a quick valuation on a cask you own or are looking to sell?  Enter your details below and we will provide you with a free open market valuation of your cask.
Independent Whisky Cask Valuations
Sell Your Cask of Glenugie Whisky with Mark Littler
We have sold millions of pounds of casks for our customers, consistently achieving the best price for all types of whisky cask. We help you sell your cask for the best price by going direct to our extensive network of buyers.
We pride ourselves on our open and friendly approach to selling a cask of whisky. No question is too small and we are happy to offer complimentary valuations on your cask and expert advice on how to achieve the best price when selling your cask.
At Mark Littler we are committed to providing the foremost independent whisky brokerage service in the UK.


What affects the value of a cask of Glenugie whisky?
There are a large number of interlinking factors that impact the final valuation of a cask of whisky. It is a combination of all the following features that can make a cask expensive, or worthless:
Bottles & Mementos From Your Cask
After waiting decades for your cask of Glenugie to mature wouldn't it be nice to keep a bottle or two? That's what we think too and as long as we know the number of bottles you want to keep (up to 6 is normally fine) we can work that into the negotiations.  
We have worked with the award-winning designer Tom Niklin to design an incredible label for our clients bottles. Tom has worked with the likes of Johnnie Walker, Singleton, Bulleit, Haig, Royal Lochnagar, Dalwhinnie, Lagavulin and Talisker.
This means that when you get your memento from your cask it will look like any other premium bottle of whisky you would find in a whisky retailer. We also have personalisation labels so you can use your bottles as special gifts.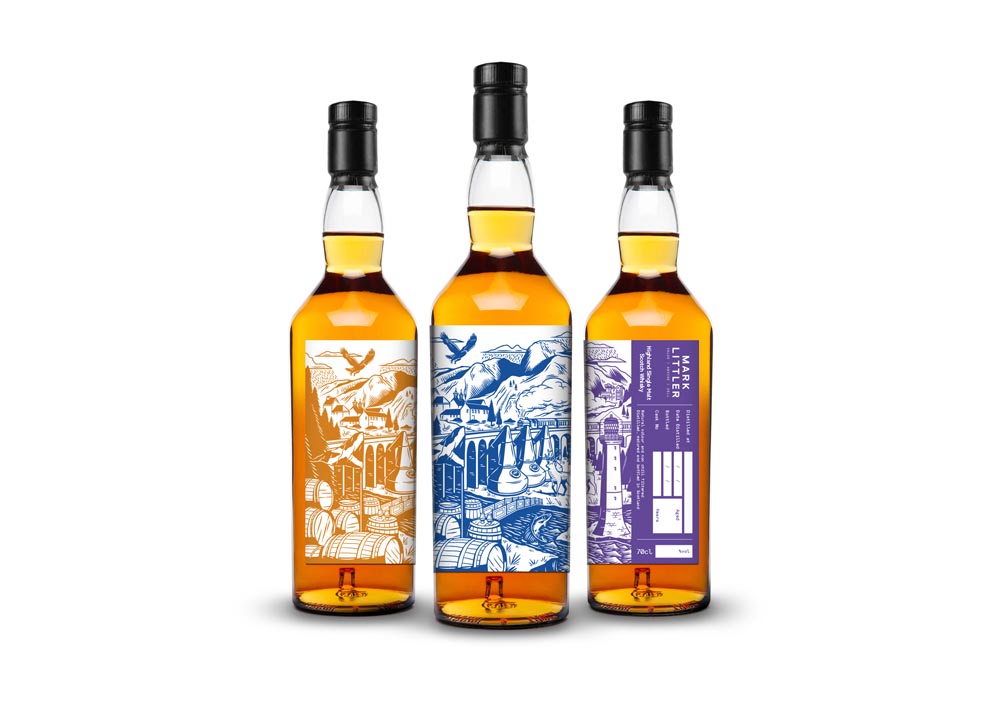 We worked with the award-winning designer Tom Niklin to design our bespoke labels for our client's bottles.
How to Sell Your Glenugie Cask for the Best Price
We achieve market-beating prices for Glenugie casks by finding you the perfect end-user for your cask.  We work our networks in Europe, the USA, the Middle East, and Asia to find the person whose requirements perfectly match those of your cask.  This means it can take a few weeks for us to get offers for your cask, but as you most likely have waited several decades for the cask to mature we hope you can wait a few more weeks.
The majority of our clients are based in Asia where any form of Single Malt Scotch Whisky is now positioned as one of the most sought-after assets.  It is the demand from Asia that has driven record prices for bottles, culminating in the sale of a 1926 bottle of Macallan for £1,500,000 in 2019.  As whisky is now seen as a status symbol the ultra-wealthy see casks of whisky as the ultimate status symbol.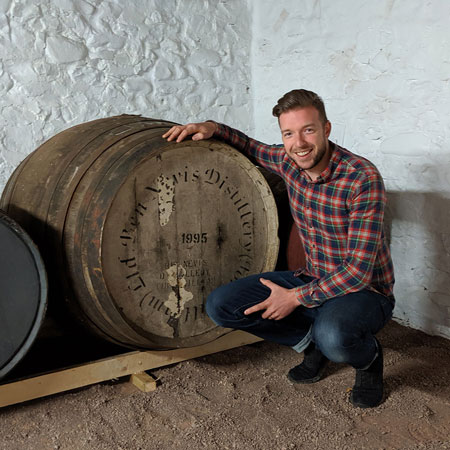 If you have a cask you would like valued please use the form below or contact Mark Littler direct at: [email protected]
Sell Your Glenugie Cask With Mark Littler Ltd.
The process for selling your Glenugie cask with Mark Littler Ltd is straightforward, we can offer help and advice at every stage of the journey.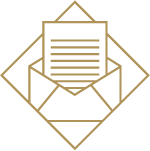 Please send the details of your Glenugie cask to [email protected] alternatively please use the form below.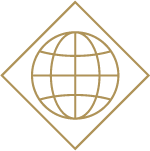 Once we have the relevant details from your cask we provide an initial valuation, then work with our network of international buyers to negotiate the best offers for your consideration.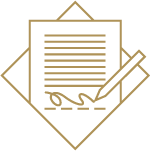 If you decide to proceed with the offer we will make sure you understand the process and issue you with a contract. At this stage we can work with you to draw off a number of bottles for personal use.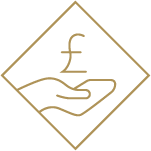 We manage all transfer paperwork and guide you through the selling process stage by stage. Once the paperwork has been transferred to the new owners we release the funds to you.
QUICK GLENUGIE CASK VALUATION
Are you looking for a quick valuation on a Glenugie cask you own or are looking to sell?  Enter your details below and we will provide you with a free, no-obligation, open market valuation of your cask.
Glenugie Cask Selling FAQ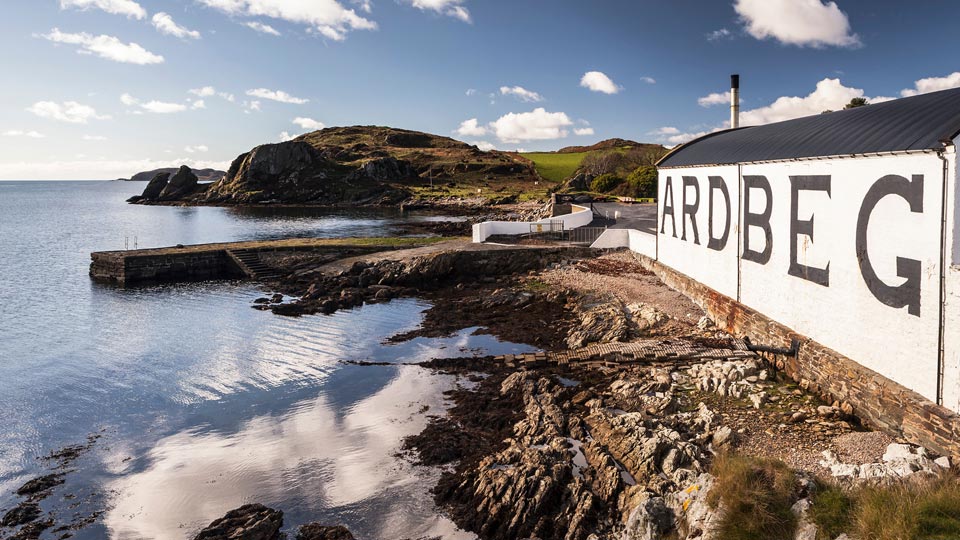 Why choose Mark Littler to Sell Your Whisky Cask?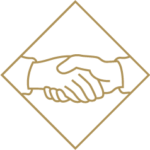 Trusted Brokers
At Mark Littler Ltd we sell your Glenugie cask to make a profit for you. We are an independent whisky broker and we are different from other cask selling services in that we help you sell your cask direct to the end-user, which means we can get you the best price for your cask. Many other cask selling services buy your cask and then resell it themselves, which means it is not in their interest to get you the best price. Our fees are a flat 10% so you know exactly what to expect when you sell your cask through us.
Don't just take our word for it. Mark Littler Ltd was established in 2016 and we have over 300 five-star reviews on Google, Facebook and Yell from our contented customers. We understand that selling a cask is a significant transaction and can offer independent references on demand.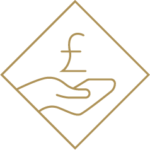 Delivering Profit to Our Customers
Our international network of buyers ensures we can match your cask with the right consumer to get you the best possible price for your whisky cask. Our extensive network of buyers means we consistently deliver offers that are higher than those put forward by distilleries or other brokers. We work on a flat 10% commission rate, no hidden costs, just us ensuring you get the most out of your cask.
Already have an offer on your cask? Our advice is completely free and as part of our drive to increase transparency in the cask industry we would be more than happy for you to get in touch for a no-obligation chat about selling your whisky cask.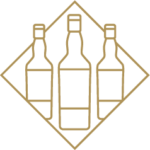 Experience Your Cask
As well as ensuring that selling your whisky cask is a straightforward experience, because of our exclusive industry contacts we can offer a series of unique opportunities when you sell your cask with us.
Keep 1-6 bottles of your cask, at cost
Have just a portion of your cask bottled
Get a custom cask head as a memento of your cask
Bottle up to 6 bottles at cost (plus duty, VAT and bottling fees (aprox. £10-£20 per bottle for a bespoke label design), which can be deducted from the final profit from your cask. If you would like to bottle more than 6 bottles we can also arrange part bottling of your cask. If you would like any bottles from your cask please let us know at the start of the process so we can let any potential buyer know.
Independent Glenugie Whisky Cask Valuations
In order to provide you with an accurate valuation please provide as much of the below information as you can.
All of our valuations are without obligation.  You can also call the Mark Littler direct on 01260 218718
The History of the Glenugie Distillery
At one time, the Glenugie Distillery was the most easterly of its kind in Scotland. It was also one of 4 distilleries which have been lost on the Peterhead area, a district renowned for fishing and the two harbours which were designed by well-known architects John Smeaton and Thomas Telford. Once a producer of single malt whisky, the Glenugie Distillery had a sporadic operation between 1831 and 1983, with a string of owners. It finally shut its doors in 1983 – the end to a 150-year-old chapter of failures and setbacks.
First established in 1831, the Glenugie Distillery was founded by Donald McLeod & Co Ltd under the original name Invernettie. Simon Forbes then bought the distillery in 1884 and had some success, operating it until 1915. Although the distillery remained silent for the majority of the First World War, it did reopen for a brief period between 1923 and 1924 under the name Glenugie Distillery Ltd. However once more, it fell silent from 1925 until 1937 when Seager Evans and Co Ltd reopened it again.
In 1956, the distillery was bought by Scheney International at which time the decision was made to improve its equipment. This led to an oil system being installed in place of the original coal fired boiler, and also a new pair of stills that had condensers were introduced thus doubling production. This doubling of production levels led to excessive strain on the workshop and as a result, the decision was taken to cease malting on the site, converting the malthouse into a warehouse space.
Seager Evans took a new name in 1970, becoming Long John International, and Whitbread bought their business in 1975. Still Glenugie continued to operate, however times were changing for Scottish whisky. The 1980s was a difficult time for whisky production in Scotland as there was excessive competition in the market and many distilleries fell prey to the difficult financial times. Glenugie Distillery was one of the unlucky distilleries which could not continue after 1983. It joined the other dozen or so single malt distilleries which closed in the same year.
Dismantling of the distillery followed, and its premises were then taken over by the Score Group Plc. They constructed workshops on the site, although the Glenugie brand name still exists and is currently owned by the Chivas Brothers.
Distillery Specific Pages
We can help sell casks from all distilleries, find out more about selling your specific cask of whisky on our specialised distillery pages.