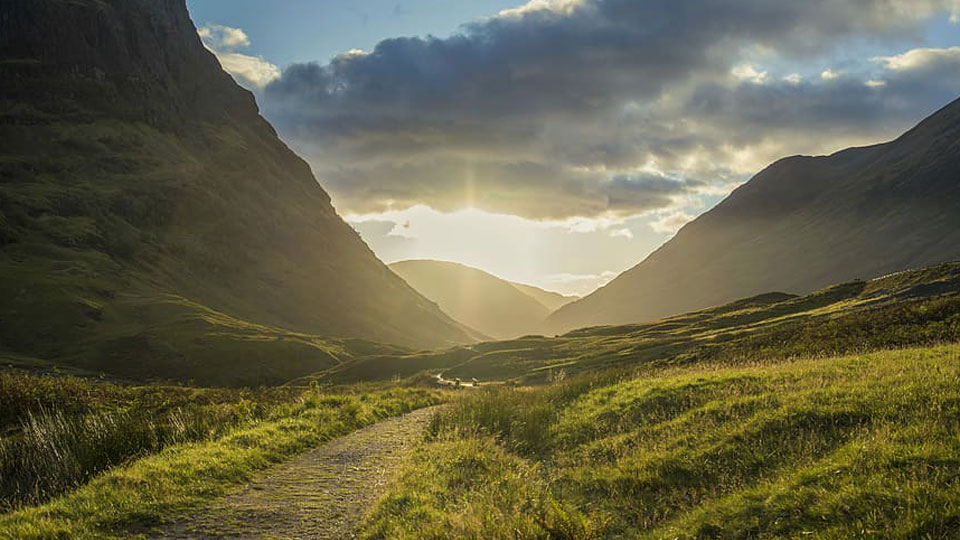 How Much Can You Make From a Whisky Cask?
Based on our experience it is possible to make anything from £2,000 to £144,000 from a whisky cask.
Yes, we are aware that is an exceedingly broad answer. So please read on as we run through the factors that impact how much you can make on a whisky cask.
How much you can make from a cask investment depends on:
How long you keep the cask
How old the cask is when you buy it
Whether you pay the right price for the cask
The distillery you choose
The cask you choose
The health of the cask
If you sell it for the right price
These seven factors shape the potential return on investment from a cask and impact whether you make thousands, tens of thousands or nothing for a cask of whisky.
1.      How long should you keep your cask for?
Casks of whisky generally increase in value over time. This is due to the perceived increase in quality of the whisky as it matures in the cask.
So long as the cask is in good health as discussed in point 6, this increase in value continues at a steady state for the first circa-12 years of a cask's life.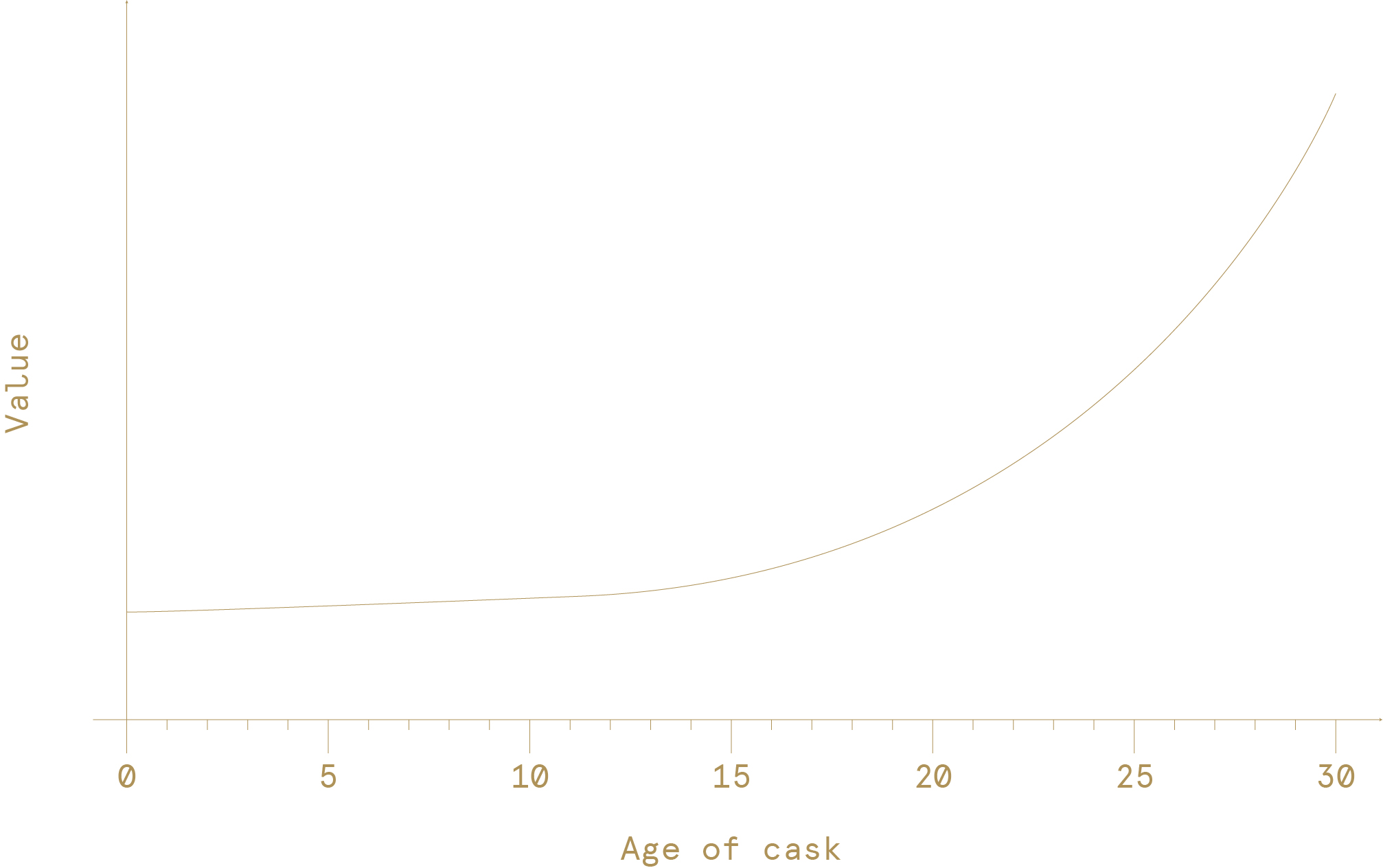 After 12 years more than 90% of casks produced that year have been used. For example, if you buy a 2020 cask and keep that cask until 2032 then your cask will be one of less than 10% of all 2020 casks still available.
As such, the value starts to increase more rapidly after around 12 years as a result of scarcity.
This results in a value profile that tends to increase along the lines of GRAPH 1. i.e. Young casks are common and relatively cheap and their value increases steadily for the first 12 years or so and then begins to increase more rapidly.
Summary: Buying a young cask and allowing it to mature over a long period reduces risk and maximises the amount you can make from a cask of whisky.
2.      How old the cask is when you buy it
The value profile shown in GRAPH 1 has given rise to the myth that you can buy an older cask of whisky and keep it as a short-term investment. While it is possible to do this, the risks of buying an older cask of whisky as a short-term investment are much higher.
In addition, the cost of casks of new make whisky direct from a distillery is also rising.
In the current market we have found 'young' casks of whisky, aged 5-12 years are available at a very competitive margin, with good quality casks priced between £4,000-£7,000 offering a sweet spot for cask investment. Compare this price to the cost of casks from new distilleries and you can see that you are getting a lot of age for little additional investment.
The risks with mature casks
Mature casks over 12 years old are often significantly more expensive and there are no external references available to ascertain whether or not the price you are being asked is fair.
Importantly the older the cask is when you buy it, the less time you have to allow that cask to appreciate in value. If you buy a young cask you have a greater proportion of the cask's potential lifespan left in order for your cask to gain value compared to an older cask.
Summary: Buying a young cask aged 5-12 years gives you the potential to make more money compared to new make and mature casks. Buying a mature cask increases the risk of your investment.
3.      Paying the right price for your cask
Like with any investment, buying at the right time for the right price impacts how much you can make.
Importantly the cask industry is unregulated and so unscrupulous companies are able to overcharge for casks. Unfortunately, this means it falls on you as the buyer to verify the price you are being asked to pay and ensure you are not overpaying.
Mark Littler offer free-no obligation valuations on casks, and are happy to give you a second opinion on any cask you are looking to buy, just send us an email with the cask's details in.
In addition, you can use our Cask Calculator as a tool to breakdown a cask's costs into an approximate per bottle cost. As wholesale bottle costs are widely available this is a good way to get an idea if you are overpaying.
Of course, the implications of overpaying for any investment are obvious; overpaying reduces your eventual return on that investment.
Importantly with casks this is especially poignant with older/mature casks as their limited lifespan means you have less time to counteract the effect of overpaying. In the worst case, if the cask is not in good health you may not be able to keep the cask long enough to account for the excess and may lose money.
How much should you pay for a whisky cask?
We believe the perfect entry price for a cask investment is around £4,000 to £7,000. The reason being that as a purchaser you can easily qualify this price against the price of casks that are publicly available direct from distilleries. As such, if you can source a cask aged 5-12 years old for the same price of a new cask then it is clearly great value. 
If you were to increase your budget significantly over this range then you have no external reference to qualify if the price is being asked is fair. For instance, if we offered you a cask of Springbank 2000 for £20,000 is that price a bargain or not? You must solely rely on the seller offering the cask at a fair price. As such, if you move away from this £4,000 to £7,000 sweet spot you significantly risk overpaying for your cask.
Summary: If you overpay for your cask you ROI will be reduced. Overpaying on mature casks increases the risk of not making any money on your investment due to the limited lifespan of a cask.
Buy from a trusted broker or distillery to ensure you are not overpaying for your cask and aim to spend no more than £7,000 for a cask.
Send me my free cask buying guide
4.      The distillery you choose
In our experience, the distillery you choose is the most important factor in determining how much you can make on a cask investment.
We have sold casks of Macallan and Tobermory for different customers who bought their casks in the 1990s from the same broker. When they bought the casks there was a small difference in price, with the Macallan being a few hundred pounds more to buy. Since then Macallan have invested heavily in their brand and have positioned themselves as the first super luxury single malt whisky. Tobermory is still a respected distillery but it does not have the same brand appeal that makes buyers willing to pay millions for a single bottle.
Today a cask of 30-year-old Tobermory worth £15,000-£30,000 while a cask of 30 year old Macallan is worth £150,000, or more.
We break down the effect of branding on whisky in more detail here. The essence of it is that, to make returns above the average increase that is controlled by the age of the whisky, then you should be looking for a distillery that is investing in its brand.
Summary: Choosing the right distillery can mean the difference between making £15,000 and £150,000 on your investment. Get in touch for more information on the distilleries we have our eye on.
5.      The cask you choose
Experts agree that casks have the most significant impact on how a whisky matures. A cask imparts 70-80% of a whisky's eventual flavour, and in addition it controls everything from a whisky's colour to how long the cask can, and should, be matured.
At its most basic, the smaller a cask the faster it matures. Smaller casks also tend to be cheaper to buy. Larger casks mature more slowly and are more expensive to buy because they require more wood to make and more whisky to fill them.
Bigger casks like butts and puncheons tend to command a premium because they are less common on the market. But they are more expensive to buy and require a longer period of investment to realise returns.
In addition to the size of the cask, the previous use of cask also makes a difference, i.e. casks that have been used to mature other sprits previously such as ex-sherry or ex-bourbon casks, or virgin oak, European oak etc. The previous use of the cask imparts flavours to the whisky and these flavours can be more or less desirable according to contemporary preferences.
Different cask types have different costs associated with them and also command different prices when you come to sell impacting how much you can make from a cask.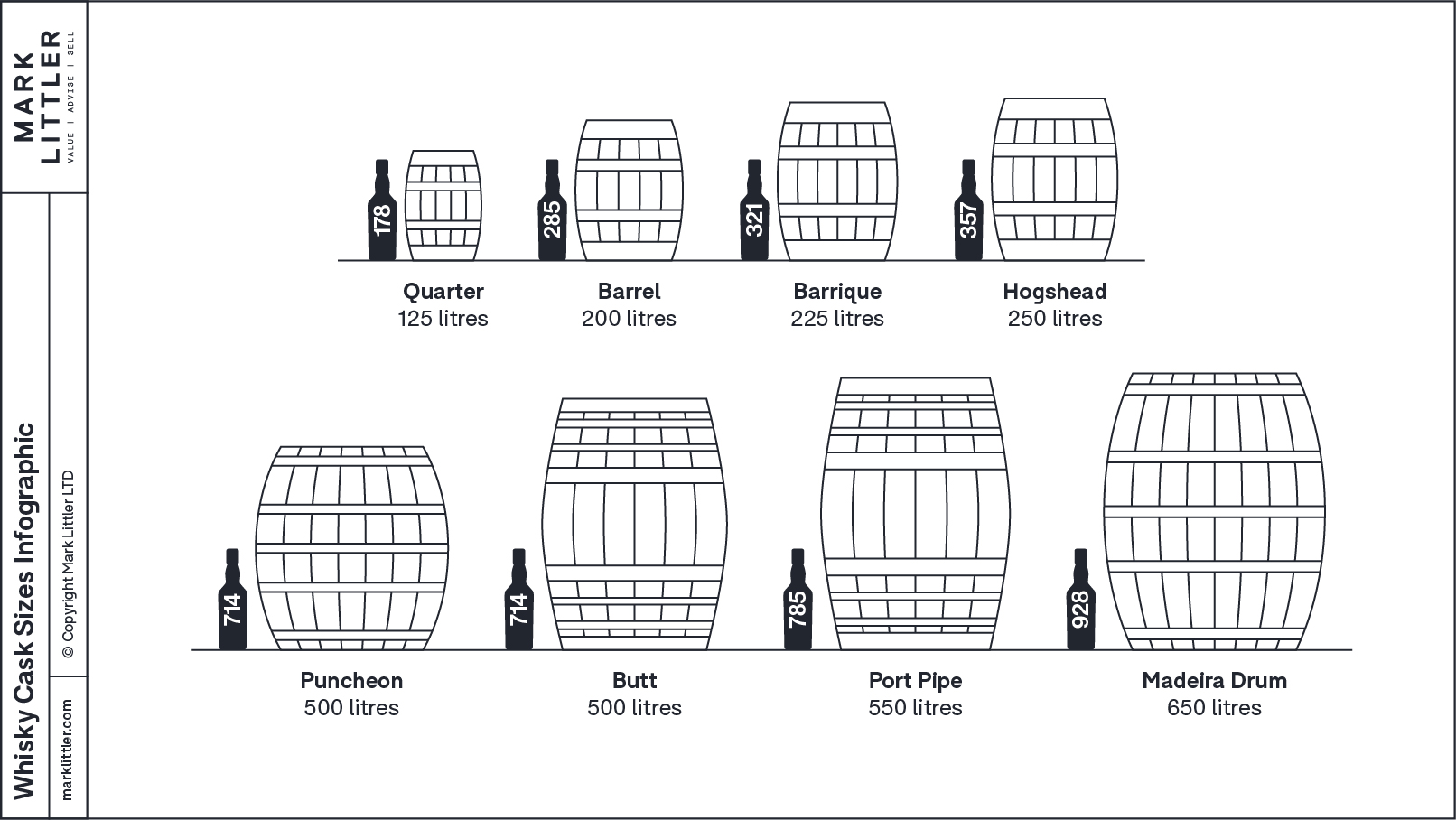 For example, in today's market sherried whiskies are desirable and as such whisky matured in ex-sherry casks command a premium. However, sherry casks are also significantly more expensive to buy than ex-bourbon casks because of how difficult they are to get hold of. There is potentially an element of risk here, as if you decide to pay a premium to invest in an ex-sherry cask now sherry may not be demand in 10-15 years when you come to sell. So, you need to be balancing current and potential future trends to make the most from your investment.
However, the process of finishing a whisky is now common in the industry. And as such if a certain flavour profile is required you can use smaller, first fill casks to quickly introduce desirable flavours to your whisky. As such, flavours can be added, but it is important to note that flavours cannot be taken away.
Summary: Choosing the right cask for you should take into consideration your desired length of investment. You can also include an element of strategic investment by considering future trends in flavour preference, although this can also be done through finishing at a later date.
6.      The health of your cask
Whisky casks are classed as a wasting asset; they have a predicted lifespan of less than 50 years.
A cask's lifespan is limited because casks are porous and allow evaporation. That reduces the volume in the cask over time (at an average of 2% per year) and because alcohol evaporates more quickly than water in Scottish warehouses the ABV also drops over time. Therefore, at some point a cask's alcoholic strength (ABV) will drop below 40% (in Scotland whisky must have an ABV above 40% to be legally classed as Scotch whisky) or the contents will evaporate completely.
When we refer to your cask's health we are referring to the ABV and either the Bulk Litres or Litres of Alcohol (LA) of that cask.
Although a casks value goes up with age, ABV drops with age. Casks with high ABVs are more valuable, therefore it is important to monitor your cask's ABV to sell it at the right balance of age versus alcoholic strength to make the most money from your cask.
Even an old cask with an ABV close to 40% will be less valuable because the risk of it dropping below 40% and no longer being legally whisky becomes higher.
The LA of a cask is important as the price you get for your cask will usually be calculated on an LA basis, for example, a cask valued at £100 per LA with 100 litres of pure alcohol in it will be worth £10,000. Just like for the ABV, LA decreases with age due to evaporation, for example, a slightly older cask may be worth £110 per LA but have only 90 LA making it worth £9,900. Therefore, a cask's value does not increase indefinitely.
Summary: A cask's ABV and LA has a significant impact on its value when you come to sell. Do not fixate on getting your cask to an arbitrary age. An 18-year-old cask with an ABV of 39% is worthless, better to sell at 15 years when the ABV is well above 40%. Similarly, a 30-year-old cask may have a value of £1,000 per LA, but if it is nearly empty it may have been worth more when it was younger.
7.      How to sell your cask for the best price?
As with any asset, it is important to put it in front of the right buyers to get the best offers and sell it for the best price.
The value of a whisky cask is initially based on distillery, age, ABV, bulk litres/LA, cask type etc., but there is an additional factor determined by what that cask is worth to the right buyer.
While it may seem tempting to get your cask in front of the eyes of as many potential buyers as possible, for example through an auction, we have found that this can actually harm the potential value of a cask.
Many cask buyers like exclusivity, and they do not particularly want everyone to know how much they paid for their cask. As such, taking time to market a cask exclusively to the right selection of buyers can help you make more money on your cask.
When you come to sell, Mark Littler market your cask in the way that is best for your specific cask to help you make the most from your investment.
Summary: No two casks are the same, and so it follows that the marketing strategy for casks should be unique and tailor-made to help get the most for that specific cask. Marketing to the right buyers in a strategic manner can help you get the best return on your investment.
Interested in a cask investment?
If you are interested in cask investment then please get in touch. We are happy to discuss all aspects of buying and investing in casks of whisky and how to invest strategically to make the most from your cask.
Make sure you check out our other Cask Investment Guides, and if you have not already please sign up to receive our Cask Buying Guide; a 50 page magazine that you can download or request to have sent to you.
READ MORE