Sell Your Cask of Bunnahabhain Whisky
Mark Littler LTD specialises in the valuation, sale and brokerage of Bunnahabhain casks of whisky.
We consistently achieve prices well over those offered by other brokers and distilleries.
Bunnahabhain Cask Values & Valuations
Bunnahabhain's previous owners Burn Stewart were once quite relaxed about the sale of casks so there are some older casks in the hands of private owners. Distell purchased Bunnahabhain in 2009 and since then very few casks are sold privately.

As a result casks of Bunnahabhain are relatively scarce and therefore very sought after. Which puts you in a very good position if you are considering selling yours.
The most desirable Bunnahabhain casks tend to be fresh fill sherry casks, however, refill sherry casks are also in demand. Bourbon casks (quite common at Bunnahabhain ) do not command the same premium as sherry casks but still sell well.
If you would like to know the value of your Bunnahabhain cask use the form below to get in touch.
What is my cask of Bunnahabhain worth?
In order to provide you with an accurate valuation please provide as much of the below information as you can.
There is more information about each section below the form.
The Process of Selling Your Cask of Bunnahabhain Whisky with Mark Littler
The process to get a no-obligation quote for your cask of whisky is easy.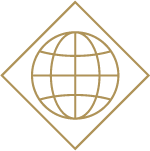 We work our entire network of customers and receive their best offers.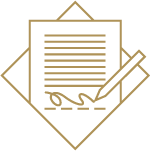 We submit the best offer for your consideration, without obligation, and issue you with a contract if you wish to proceed.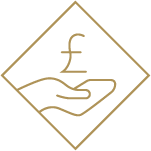 We then manage all the paperwork and guide you through the transfer process.
Independent Whisky Cask Valuations
Sell Your Cask of Bunnahabhain Whisky with Mark Littler
We have sold millions of pounds of casks for our customers, consistently achieving the best price for all types of whisky cask. We help you sell your Bunnahabhain for the best price by going direct to our extensive network of buyers.
We pride ourselves on our open and friendly approach to selling a cask of whisky. No question is too small and we are happy to offer complimentary valuations on your cask and expert advice on how to achieve the best price when selling your cask.
What affects the value of a cask of Bunnahabhain whisky?
There are a large number of interlinking factors that impact the final valuation of a cask of whisky. It is a combination of all the following features that can make a cask expensive, or worthless:
"From my initial contact with Mark the whole experience of selling my cask of 1989 Macallan Whisky has been a breeze. Mark was very helpful, exceedingly dedicated and totally professional at all times.
It was an excellent service provided at a very reasonable cost. Mark obtained a fantastic six-figure sum for my cask which I am completely over the moon with.
I would not hesitate to recommend his services to others."
Tim Johnson 
"Mark sold a cask of whisky which I had inherited and did not know what to do with. The offer I got through Mark was much higher than the distillery had offered me and the whole process was simple and best of all, profitable!
He explained all of the steps I needed to take in a straightforward manner and no question was too small for him to answer. Well recommended."
James Harwood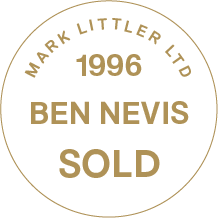 "Mark sold a barrel of Springbank for me – he is very attentive, always responds quickly, and kept me informed throughout the process, and achieved a very pleasing sale price. 
Selling a barrel is quite slow and administratively fiddly, so having someone like Mark who knows the process is useful, not just to find a willing buyer but to nurse the transaction along as well."
Neil Holden
"I approached Mark with some trepidation about the sale of a cask of whisky having no idea how to sell it. Mark is eminently knowledgeable about the resale process and before long had secured a very good offer.
I was very impressed with the way Mark communicated during the process, he kept me up to date with regular calls and dealt with all the legal aspects of the sale.
Well worth a five star rating and I would not hesitate to use Mark's services again."
Christopher Hine
The History of the Bunnahabhain Distillery
The north eastern coastline of Islay is the location of the substantial Victorian Bunnahabhain distillery. This isolated spot was selected by William Robertson in 1881 to be the ideal site for his island distillery vision. He did not just build a distillery, he also constructed houses, roads and even a pier to allow barley and casks to arrive and whisky to be exported. The total cost of around £2.6 million in modern money. In 1887, the Bunnahabhain distillery merged with Glenrothes and the Highland Distillers (which are now known as Edrington) were formed.
Although the other distillers on Islay produced single malts as well as whiskies for blending, the Bunnahabhain distillery focused on blends. It had a key role to play in three R&B well known blends – Black Bottle, Cutty Sark and Famous Grouse.
During the 1960s, there was a huge surge of demand for Scotch whisky, and this saw the distillery's stills doubling in number in 1963. However, the good fortune of the distillery would not last and in 1982 it was mothballed like so many others on the island. While this period of mothballing lasted for just 2 years, its production levels remained low for a long time.
By the late 1980s, the distillery was ready to finally produce a single with the somewhat appropriate tag line "the unpronounceable malt", however most of its production was still being used in blends. In 2003, even though the whisky market had seen an upturn, Edrington still sold the distillery to Burn Stewart. However, the company which owned Burn Stewart, CL Financial, went into liquidation in 2009 and its receivers sold Burn Stewart on to Distell, its South African distributor. Since that time, levels of production have hugely increased, especially in Taiwan and Africa.
Bunnahabhain's whisky has a milder flavour than that of other Islay whiskies due to the fact that the water used in its production rises through the limestone before being transported by pipe directly to the distillery, preventing it from picking up peat on the way. Its most common bottlings are 25, 18 and 12 years old, with the 12-year-old being the favourite of many of the locals.