LS LOWRY PRINT VALUATIONS
An Introduction to LS Lowry Prints
Laurence Stephen Lowry is best known for his distinctive matchstick men and industrial townscapes. LS Lowry has become synonymous with Northern British Art, and is now well known for his record prices at auction.
Interest in the work of Lowry has gathered momentum over the last decade, arguably catalysed by the 2013 Tate exhibition 'Lowry and the Painting of Modern Life'. In 2022 a new record was set for his original oil paintings when the iconic 'Going To The Match' raised just over £7.8 million (£6.6 plus buyers premium), smashing the previous record of £5.6 million for 'Piccadilly Circus, London' that was set in 2011.
The rising prices for Lowry's originals and the media coverage around the record prices has also had a positive impact on the value of his signed, limited edition prints. In 2022 a print of 'Going to the Match' sold for £31,000. The value of each print varies depending on the style and subject matter, but LS Lowry's other signed prints can be worth £1,000- £8,000.
We can advise the value of your Lowry print and help you find the best place to sell, taking care of administration, logistics and restoration where necessary. If you have a signed Lowry print and you would like a valuation please send a picture of your print using the form below.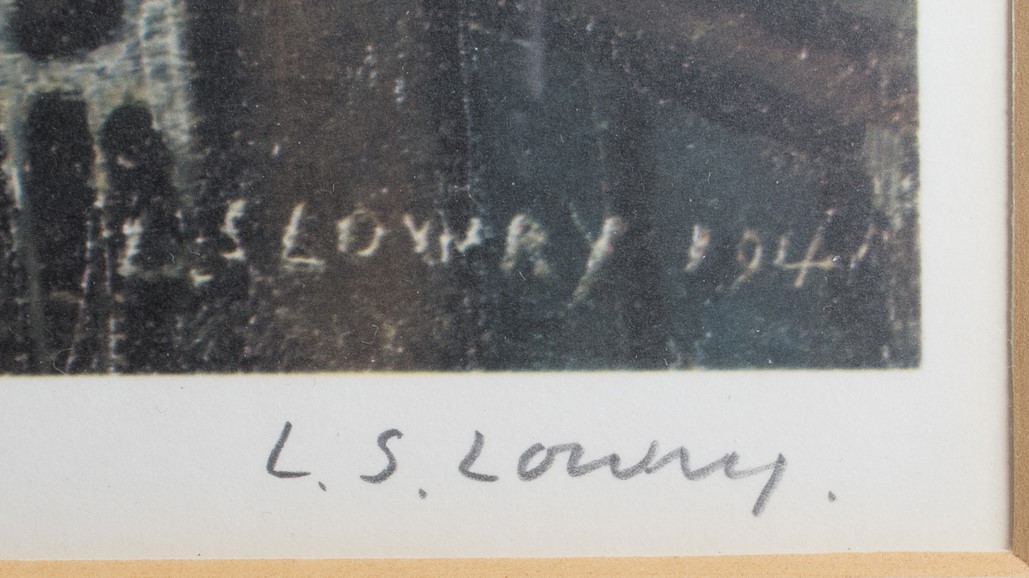 A Guide to Signed Limited Edition LS Lowry Prints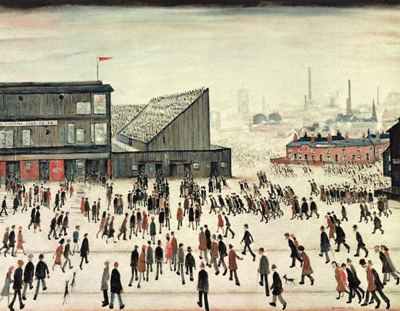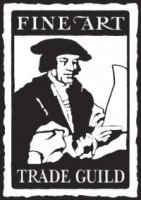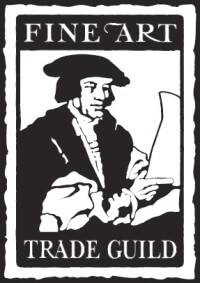 The Fine Art Trade Guild              
Most Lowry prints feature what is called a 'blind stamp' which is an image, design or lettering on an art print or book formed by creating a depression in the paper or other material. 
The blind stamps that are found on Lowry Prints are often by the Fine Art Trade Guild which consists of a rectangular box with an image of a gentleman, followed by three letters.
The Fine Art Trade Guild blind stamp will be on the left of the image if it has a signature by the artist and will be in the centre of the image on unsigned editions.  The Fine Art Trade Guild are a trade association founded in 1847 and its major objective was ensuring the highest standards in print publishing, framing and trading in fine art.
Publishers and Printers
Lowry prints were published by a large number of galleries and institutions including Venture Prints Ltd, Adam Collection Ltd and even the Sunday Observer. The publishers were those who promoted the sale of the prints and did not actually print them. This was taken care of by printers such as The Curwen Press and Max Jaffe. You are unlikely to find information about who printed or published the print on the print itself.
Editions
Lowry prints were released in editions from as little as 75 up to 850. Often the print will have a pencil number indicating the total and the number of that specific print, such as 115/850, implying this was print 115 from a total edition of 850.  However, not all of the editions are numbered. 
A lower or higher edition number does not necessarily imply a higher or lower selling price, instead it is a combination of scarcity and the style of the print that drives interest and therefore value. In the case of the prints that were only issued in editions of 75, such as the series of Lithographs that were released in the 1960's, these are very commercial.
Signatures
Not all Lowry prints should be signed, however it is the signed limited editions that are commercial and collectors' items.  The signature on a Lowry print should be in the lower margin of the image beneath the print itself. This signature is usually in pencil. There will also be a signature on the print itself but this the signature from the original painting and is merely a reproduction like the rest of the image.
The combination of the inclusion or exclusion of the signature, Fine Art Trade Guild Stamp and edition number are all indicators of whether the print is genuine or not.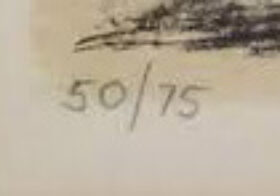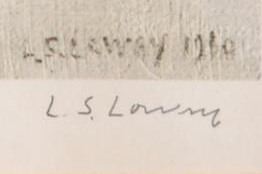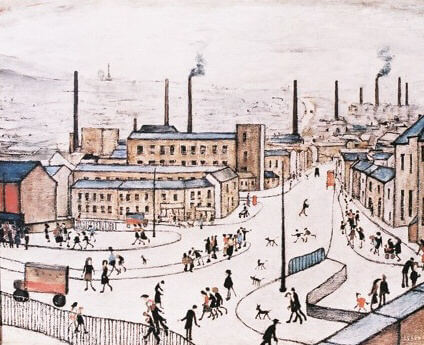 Frames
Lowry prints are often found in narrow metallic coloured frames and these are often the original frames. A print will often make less if it is not in its original frame so we recommend keeping the print in the original frame even if it is in poor condition.
Condition
Lowry prints have a tendency to fade and this has a big impact on their value. This is primarily as a result of poor quality inks used in the printing process but can also be caused by over exposure to the sun.
The degree of fading often explains why two seemingly 'identical' prints make differing sums of money at auction. They may look similar on a computer screen but when seen in the saleroom they may appear very different.
Receive a free valuation for your L S Lowry Print
How we can help you sell your Lowry Print
Mark Littler Ltd. are one of the only fully independent advisers in the antique industry. We offer trusted, independent advice to help you sell your signed Lowry print for the highest possible price and will talk you through the different options, whether it be auction or private sale, to help you reach the best solution for you.
If you have a signed Lowry print you may be considering selling at auction. An auction can be one of the best ways to sell your collection, however, not all auctions are equal so care must be taken when considering which auction house to use. The internet is not always the universal leveller that many salerooms will lead you to believe. Mark Littler Ltd can make a personal introduction to the best saleroom based on your location free of charge. You can then be assured your print will sell for the highest possible price.
If we think it will be more beneficial to you, we can also negotiate private sales, which can save you considerably in commission. Private sales can also be completed swiftly and you will get paid more quickly than if you sell via an auction.
As mentioned above, Lowry prints can be subject to fading and other discolouration issues such as foxing, some of which can be improved. If your print would benefit from a professional clean in order to get the best price then we can also help you arrange that.
Selling your Lowry Print with Mark Littler Ltd.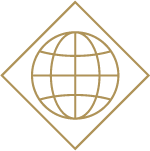 We contact our international network of customers for the best offers.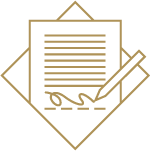 If you decide to proceed with an offer we issue you with a contract.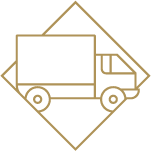 Send us your print. We have a fully insured courier service available.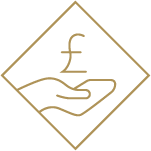 We complete the sale with the buyer and send your funds via BACS.