Sell Your Cask of Lagavulin Whisky
Sell Your Cask of Lagavulin Whisky with Mark Littler
Lagavulin Cask Values & Valuations
Lagavulin casks are very hard to find. So few have been sold to private buyers that when a privately owned cask does appear on the market competition can be fierce.
The Lagavulin distillery often places quite strict rules regarding the sale of their casks and it may well be the case that even if you do own a cask a Lagavulin it may only be allowed to be called 'Islay Single Malt' if re-sold.
As such it might be a good idea to check the original terms and condition relating to your cask of Lagavulin or send a quick email over to the distillery. Even a cask that cannot be sold as 'Lagavulin' will still command a good price so all is not lost.
We specialise in the brokerage of Lagavulin casks and have buyers all over the world ready to put forward a no-obligation offer.
The most desirable Lagavulin casks are fresh fill sherry oak casks, however, refill sherry casks are also in demand. Bourbon casks (quite common at Lagavulin) do not command the same premium as sherry casks but can still sell well.
QUICK LAGAVULIN CASK VALUATION
Are you looking for a quick valuation on a cask you own or are looking to sell?  Enter your details below and we will provide you with a free open market valuation of your cask.
Independent Whisky Cask Valuations
Sell Your Cask of Lagavulin Whisky with Mark Littler
We have sold millions of pounds of casks for our customers, consistently achieving the best price for all types of whisky cask. We help you sell your cask for the best price by going direct to our extensive network of buyers.
We pride ourselves on our open and friendly approach to selling a cask of whisky. No question is too small and we are happy to offer complimentary valuations on your cask and expert advice on how to achieve the best price when selling your cask.
At Mark Littler we are committed to providing the foremost independent whisky brokerage service in the UK.


What affects the value of a cask of Lagavulin whisky?
There are a large number of interlinking factors that impact the final valuation of a cask of whisky. It is a combination of all the following features that can make a cask expensive, or worthless:
Bottles & Mementos From Your Cask
After waiting decades for your cask of Lagavulin to mature wouldn't it be nice to keep a bottle or two? That's what we think too and as long as we know the number of bottles you want to keep (up to 6 is normally fine) we can work that into the negotiations.  
We have worked with the award-winning designer Tom Niklin to design an incredible label for our clients bottles. Tom has worked with the likes of Johnnie Walker, Singleton, Bulleit, Haig, Royal Lochnagar, Dalwhinnie, Lagavulin and Talisker.
This means that when you get your memento from your cask it will look like any other premium bottle of whisky you would find in a whisky retailer. We also have personalisation labels so you can use your bottles as special gifts.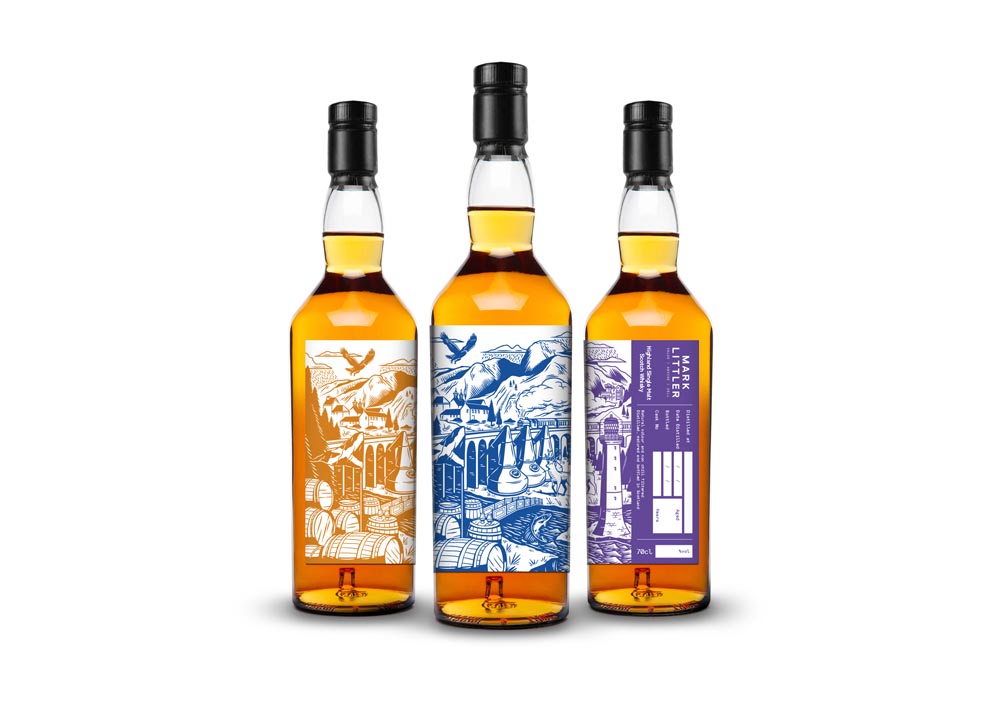 We worked with the award-winning designer Tom Niklin to design our bespoke labels for our client's bottles.
How to Sell Your Lagavulin Cask for the Best Price
We achieve market-beating prices for Lagavulin casks by finding you the perfect end-user for your cask.  We work our networks in Europe, the USA, the Middle East, and Asia to find the person whose requirements perfectly match those of your cask.  This means it can take a few weeks for us to get offers for your cask, but as you most likely have waited several decades for the cask to mature we hope you can wait a few more weeks.
The majority of our clients are based in Asia where any form of Single Malt Scotch Whisky is now positioned as one of the most sought-after assets.  It is the demand from Asia that has driven record prices for bottles, culminating in the sale of a 1926 bottle of Macallan for £1,500,000 in 2019.  As whisky is now seen as a status symbol the ultra-wealthy see casks of whisky as the ultimate status symbol.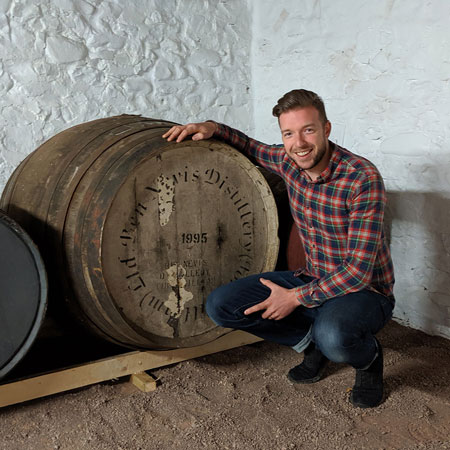 If you have a cask you would like valued please use the form below or contact Mark Littler direct at: [email protected]
Sell Your Lagavulin Cask With Mark Littler Ltd.
The process for selling your Lagavulin cask with Mark Littler Ltd is straightforward, we can offer help and advice at every stage of the journey.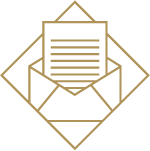 Please send the details of your Lagavulin cask to [email protected] alternatively please use the form below.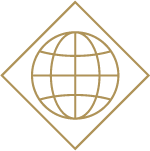 Once we have the relevant details from your cask we provide an initial valuation, then work with our network of international buyers to negotiate the best offers for your consideration.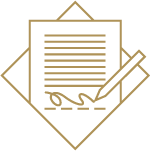 If you decide to proceed with the offer we will make sure you understand the process and issue you with a contract. At this stage we can work with you to draw off a number of bottles for personal use.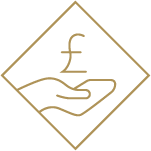 We manage all transfer paperwork and guide you through the selling process stage by stage. Once the paperwork has been transferred to the new owners we release the funds to you.
QUICK LAGAVULIN CASK VALUATION
Are you looking for a quick valuation on a Lagavulin cask you own or are looking to sell?  Enter your details below and we will provide you with a free, no-obligation, open market valuation of your cask.
Lagavulin Cask Selling FAQ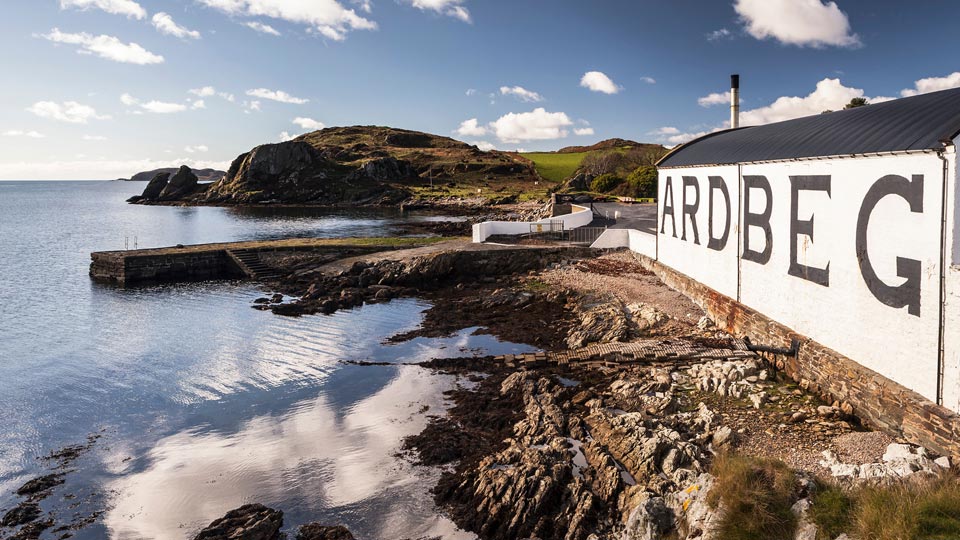 Why choose Mark Littler to Sell Your Whisky Cask?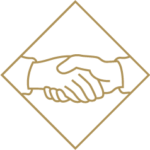 Trusted Brokers
At Mark Littler Ltd we sell your Lagavulin cask to make a profit for you. We are an independent whisky broker and we are different from other cask selling services in that we help you sell your cask direct to the end-user, which means we can get you the best price for your cask. Many other cask selling services buy your cask and then resell it themselves, which means it is not in their interest to get you the best price. Our fees are a flat 10% so you know exactly what to expect when you sell your cask through us.
Don't just take our word for it. Mark Littler Ltd was established in 2016 and we have over 300 five-star reviews on Google, Facebook and Yell from our contented customers. We understand that selling a cask is a significant transaction and can offer independent references on demand.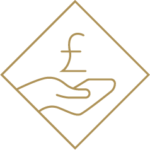 Delivering Profit to Our Customers
Our international network of buyers ensures we can match your cask with the right consumer to get you the best possible price for your whisky cask. Our extensive network of buyers means we consistently deliver offers that are higher than those put forward by distilleries or other brokers. We work on a flat 10% commission rate, no hidden costs, just us ensuring you get the most out of your cask.
Already have an offer on your cask? Our advice is completely free and as part of our drive to increase transparency in the cask industry we would be more than happy for you to get in touch for a no-obligation chat about selling your whisky cask.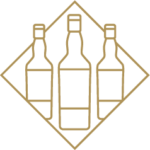 Experience Your Cask
As well as ensuring that selling your whisky cask is a straightforward experience, because of our exclusive industry contacts we can offer a series of unique opportunities when you sell your cask with us.
Keep 1-6 bottles of your cask, at cost
Have just a portion of your cask bottled
Get a custom cask head as a memento of your cask
Bottle up to 6 bottles at cost (plus duty, VAT and bottling fees (aprox. £10-£20 per bottle for a bespoke label design), which can be deducted from the final profit from your cask. If you would like to bottle more than 6 bottles we can also arrange part bottling of your cask. If you would like any bottles from your cask please let us know at the start of the process so we can let any potential buyer know.
Independent Lagavulin Whisky Cask Valuations
In order to provide you with an accurate valuation please provide as much of the below information as you can.
All of our valuations are without obligation.  You can also call the Mark Littler direct on 01260 218718
The History of the Lagavulin Distillery
Lagavulin once had at least 10 illicit whisky stills, and in 1742 they were plying their trade here. There would not be a legal distillery in this area for more than 70 years. The Lagavulin Distillery was finally established on the Kildalton coast of Islay, located between Laphroaig and Ardbeg and close to Dunyvaig Castle. Distilling legally began here in 1816 under John Johnston, and the site was shared with another distillery which was originally purchased by the Johnston family in 1825 before its production became absorbed into that of Lagavulin in 1837.
It was not until 1862 that the Lagavulin distillery finally achieved public notice. When John Logan Mackie, a blender, purchased the distillery. In 1878, his nephew, Peter J Mackie took his first of several trips to the island to learn about distilling. He eventually took over the distillery's production and became Sir Peter Mackie, a pre-eminent figure in the 19th century Scottish whisky industry. In 1890 he developed the White Horse blend, and he also co-founded the Craigellachie distillery, earning a reputation as an innovator of his time.
Mackie construction a replica of the Laphroaig distillery in 1908 at Lagavulin under the name Malt Mill. This operation ran until 1962, and while it was supposed to be producing whisky of the same character as that produced at Laphroaig, just 2 miles away, this never materialised. Lagavulin's whisky is characterised by its slow production speed and its pot stills with their unique pear shape. The distillery's floor maltings closed down in 1974 and these are now the administration offices and the visitor centre for the distillery.
Lagavulin whisky has been mentioned many times in popular culture, including in The Hades Factor by Robert Ludlum in 2000 and in the 2002 movie 28 Days Later. Today, visitors come to visit the distillery which is still functioning on Islay. There are regular tours and tasting experiences as well as warehouse demonstrations and open days so that fans of this peaty malt can experience the pleasure of their favourite dram at first hand.
Distillery Specific Pages
We can help sell casks from all distilleries, find out more about selling your specific cask of whisky on our specialised distillery pages.