Helping You Buy A Cask Of Whisky
First and foremost we are here to educate, and will sell you a cask only if it is right for you.
We believe that if a proposition is good enough it should sell itself.
Helping You Make A Great Cask Investment
Since 2016 our aim has been simple – to provide a trustworthy source of information to help people make sound decisions when they are selling their items. To date we have sold millions of pounds worth of antiques and whisky (both casks and bottles) for our clients. 
We're now applying this same logic to help people invest in casks of whisky.  Rather than providing sales pitches disguised as educational material, it's our mission to become the ultimate source of open and honest cask investment guidance.
The information you will find in our PDF guide, cask videos, blog, education centre and calculator is all designed to help you make a balanced decision.  We would rather you knew all the facts and didn't buy a cask than buy one based on 'fake news'.
Here's what we do in a nutshell: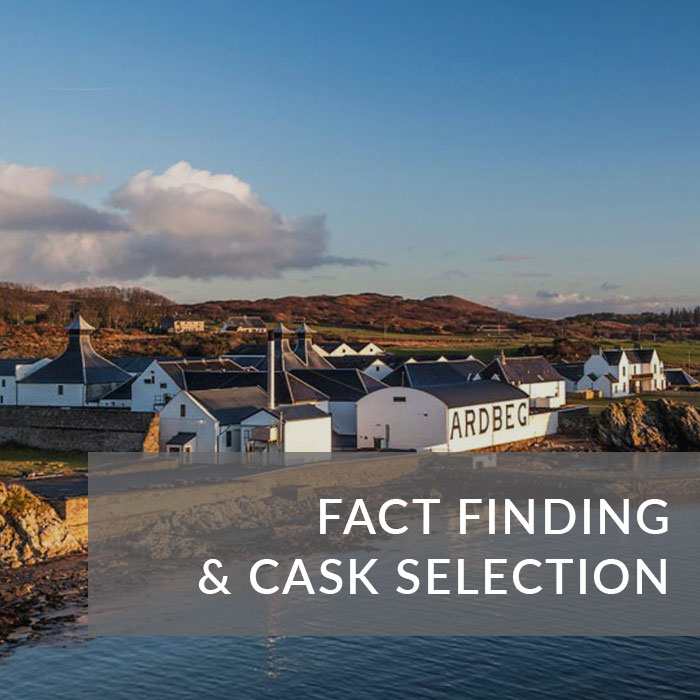 Mr Smith comes to us to find three casks, one for each of his three grandchildren.  We find him a selection of casks from Bruichladdich, Ben Nevis, Caol Ila, Bowmore, Ardbeg, Springbank, Highland Park and Arran to meet his budget and needs.  His casks are then moved to our exclusive HMRC Bonded Warehouse.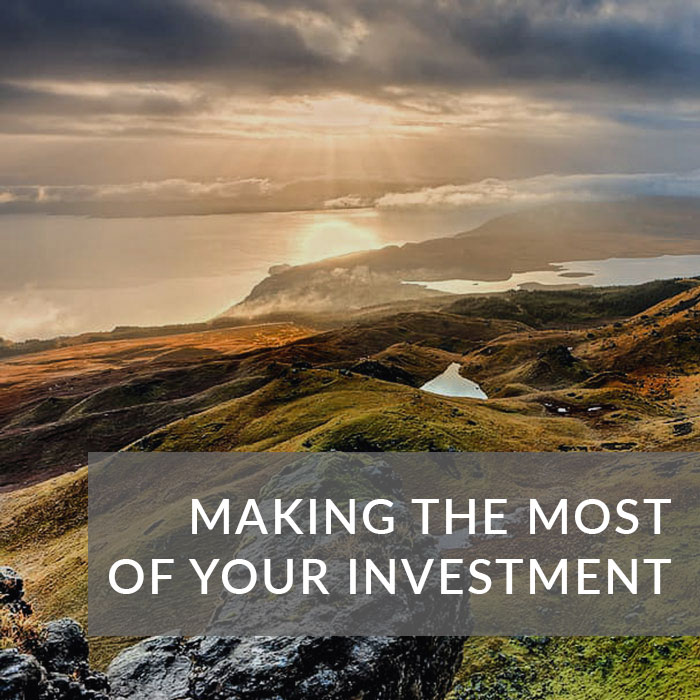 Mr Smith visits his casks every 2-3 years on his way up to Scotland.  He contacts us every Christmas to have 6 bottles drawn from each of his casks.
We have the bottles applied with bespoke labels and he enjoys how the whisky inside his casks is maturing and developing.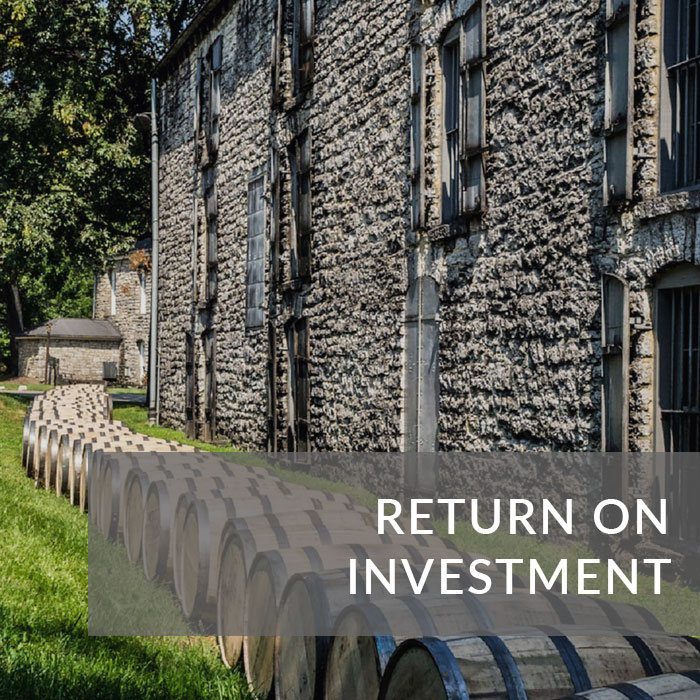 When his grandchildren reach 21 they decide to sell their casks.  Mark Littler LTD. help them draw a final six bottles from the cask as a keepsake.  The casks are then sold in bond and the three grandchildren each use the proceeds from the sales towards a house deposit.  Best of all their profits are free from Capital Gains Tax.
The Mark Littler Difference
Mark Littler Ltd. are a broker in the purest sense of the term; we are agents rather than dealers.  Think of us as an estate agent for the cask world.  We do not hold any of our own casks and attempt to sell them to you for a profit.  We simply connect buyers and sellers and receive a fixed £300+VAT commission per cask that you buy.
What difference does that make to you?
Because we are a broker we can search the market for the best cask for your situation, needs and budget rather than being limited to selling you something from our inventory.
As a broker our fees are disclosed in advance, so you know exactly how much you are paying for the cask versus our services. 
What casks are available to buy from Mark Littler LTD? 
Broadly speaking there are three types of casks that we offer.
Barrels, often starting from around £2,500 for a quality cask of single malt scotch whisky from a well establised distillery.
Hogsheads, often starting from around £3,000 for a quality cask of single malt scotch whisky from a well establised distillery.
Butts and Puncheons, often starting from around £5,000 for a quality cask of single malt scotch whisky from a well establised distillery.
What distilleries can you buy a cask from?
We can source casks from most Scottish distilleries. We are a broker, which means we don't hold our own stock and as such the distilleries we have available change on a regular basis. The best way to find out exactly what we have is to get in touch.
Because we are a broker, we can source casks for you on a bespoke basis, so if you want a specific distillery, region, cask type etc we can probably get one for you. Whether it's a cask of Ardbeg, Bruichladdich, Caol Ila, Ben Nevis or your looking for an elusive Springbank or Macallan cask please get in touch to find out how we can help.
What Cask Is Right For You?
We offer a bespoke cask buying service sourcing you casks that match your needs and tastes.
Casks should be treated as a long-term investment of 10+ years.  As such we advocate buying younger casks of whisky that are broadly speaking 3-12 years old at the time of purchase.
We can also supply mature casks (12-30+ years old) that are suitable for immediate bottling.
So, what cask is best for you?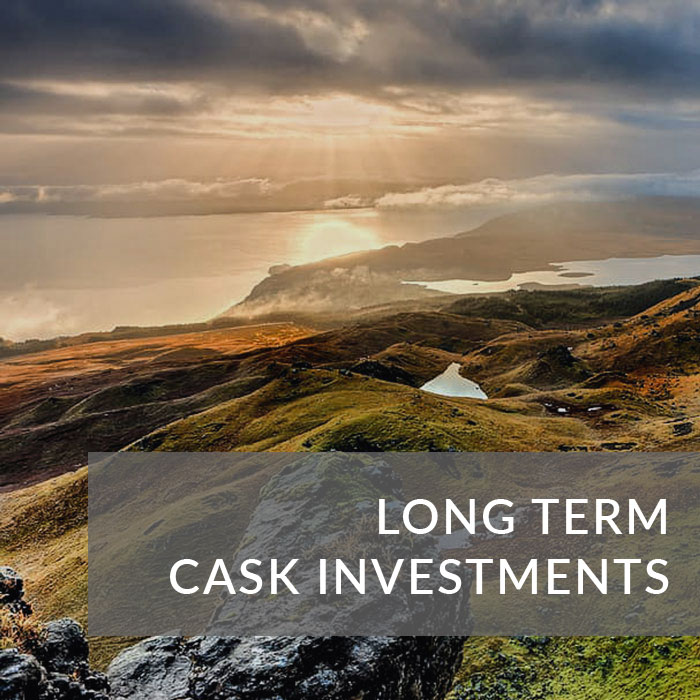 From experience the only way to see a good return on your whisky cask investment is to hold your cask for 10-20 years.
Casks aged between three and ten years old are competitively priced as they are all classed as 'young' whisky. The reason for this owes to the fact that casks of this age are still relatively common and as such are yet to command a premium.
In our opinion buying a cask that is aged between three and ten years and holding it for 10-20 years is the best way to see a good financial return.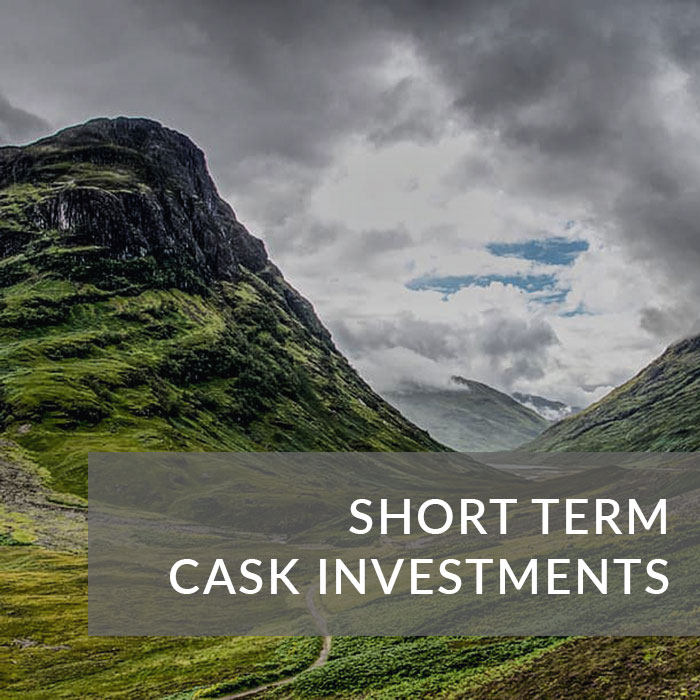 There is no safe way to buy a cask for short term investment (less than 10 years) unless you are inside the industry. If you want to learn the reasons why we suggest reading our PDF guide as that goes into more details than we can here, download it here.
Mature casks are perfect candidates for immediate bottling and we can help supply casks aged between 10 and over 30 years old.
Please contact us direct to tell us your needs and we will be happy to help.
Buy A Cask of Whisky from Mark Littler Ltd
We can source casks from a wide range of distilleries. For more information on each distillery please explore that page, or get in touch for a chat about your requirements.