At Mark Littler Ltd. we offer honest and impartial advice to help you buy quality casks at a fair price.
New-fill and young Macallan casks are not available at the moment. Older Macallan casks start around £300,000. If you would like advice on purchasing casks please do get in touch.
Buy a Macallan whisky cask
Are you looking to buy a cask of Macallan whisky? We are specialist brokers with hundreds of five-star reviews and a proven track record of helping our clients make the right decision when they come to buy a cask.
Macallan casks start at around £300,000 for a mature cask, which comes with its own issues in terms of managing your investment. If you are interested in purchasing a Macallan cask then do get in touch, we also have our free cask buying guide (download below), which will introduce you to our aims when we look for cask investments for our clients.
By choosing to purchase a cask through Mark Littler you gain access to the whole cask market rather than just our own inventory. That means when you come to sell your cask you will not be selling the same product as everyone else (as is the case when people buy from distillery investment schemes), meaning your cask will command a premium.
Download Our Cask Buying Guide
How Mark Littler Can Help You
Let's assume you have read our cask guide and watched all of our cask investment videos.  If not, follow the links and put yourself in an informed position before you buy.
If you think that casks are a good investment for you then we can now help you find you the perfect cask for your needs. 
Here is what we do in a nutshell: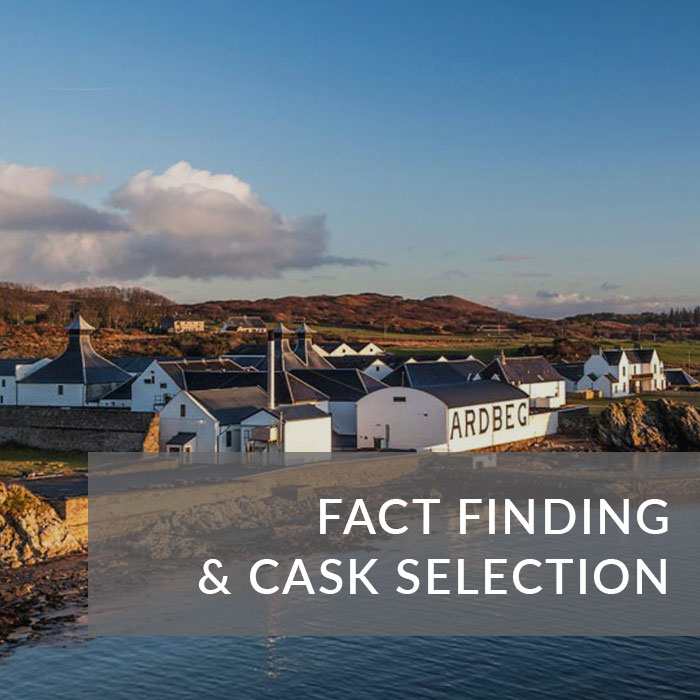 Mr Smith comes to us to find three casks, one for each of his three grandchildren.  We find him casks a selection of casks from Bruichladdich, Ben Nevis, Caol Ila, Bowmore, Ardbeg, Springbank, Highland Park and Arran to meet his budget and needs.  His casks are then moved to our exclusive HMRC Bonded Warehouse.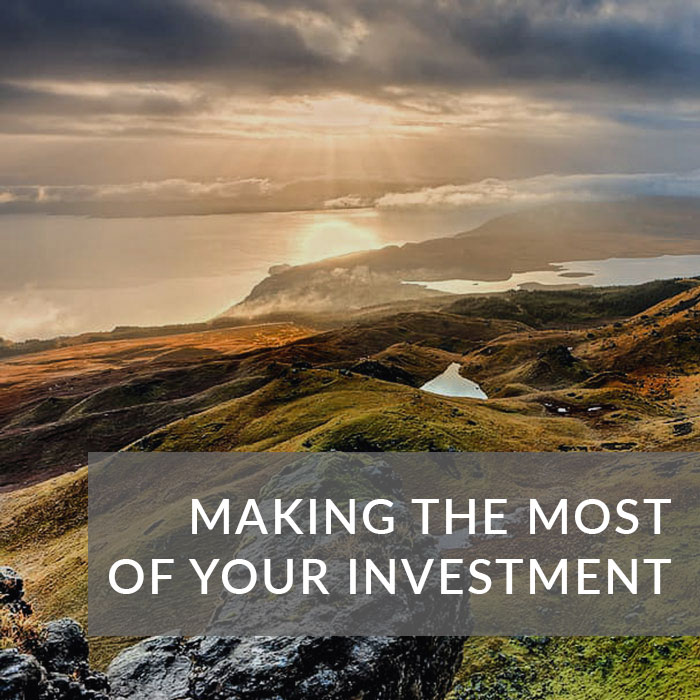 Mr Smith visits his casks every 2-3 years on his way up to Scotland.  He contacts us every Christmas to have 6 bottles drawn from each of his casks.
We have the bottles applied with bespoke labels and he enjoys how the whisky inside his casks is maturing and developing.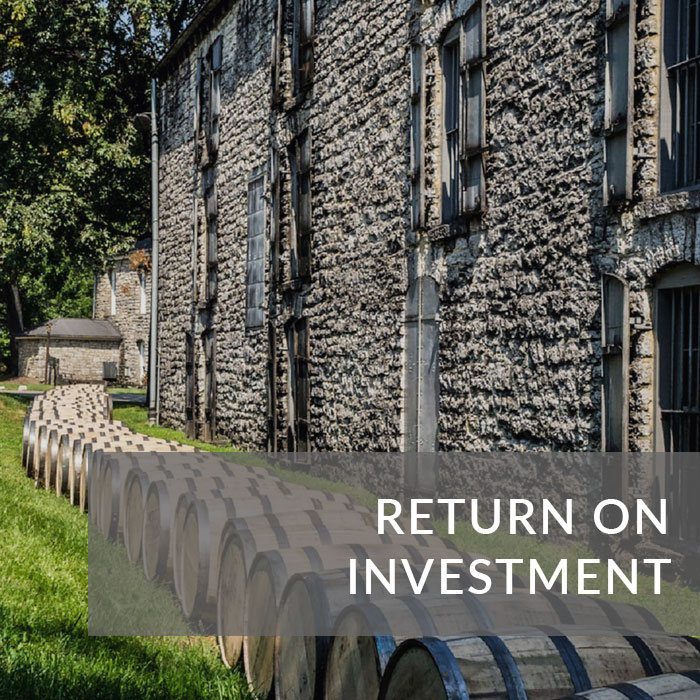 When his grandchildren reach 21 they decide to sell their casks.  Mark Littler LTD. help them draw a final six bottles from the cask as a keepsake.  The casks are then sold in bond and the three grandchildren each use the proceeds from the sales towards a house deposit.  Best of all their profits are free from Capital Gains Tax.
How We Evolved As A Broker
We don't only sell casks to people. In fact, our primary business is selling bottles and casks for people. We are established antiques brokers and have sold everything from medieval gold rings to classic cars.
So how did we get to a position where we were selling casks to the public? Learn more in this short video:
Advice You Can Trust
Since 2016 our aim has been simple – to provide a trustworthy source of information to help people make sound decisions when they are selling their items. To date we have sold millions of pounds worth of antiques and whisky (both casks and bottles) for our clients. 
We're now applying this same logic to help people invest in casks of whisky.  Rather than providing sales pitches disguised as educational material, it's our mission to become the ultimate source of open and honest cask investment guidance.
The information you will find in OUR GUIDE, CASK VIDEOS, BLOG and CALCULATOR is all designed to help you make a balanced decision.  We would rather you knew all the facts and didn't buy a cask than buy one based on 'fake news'.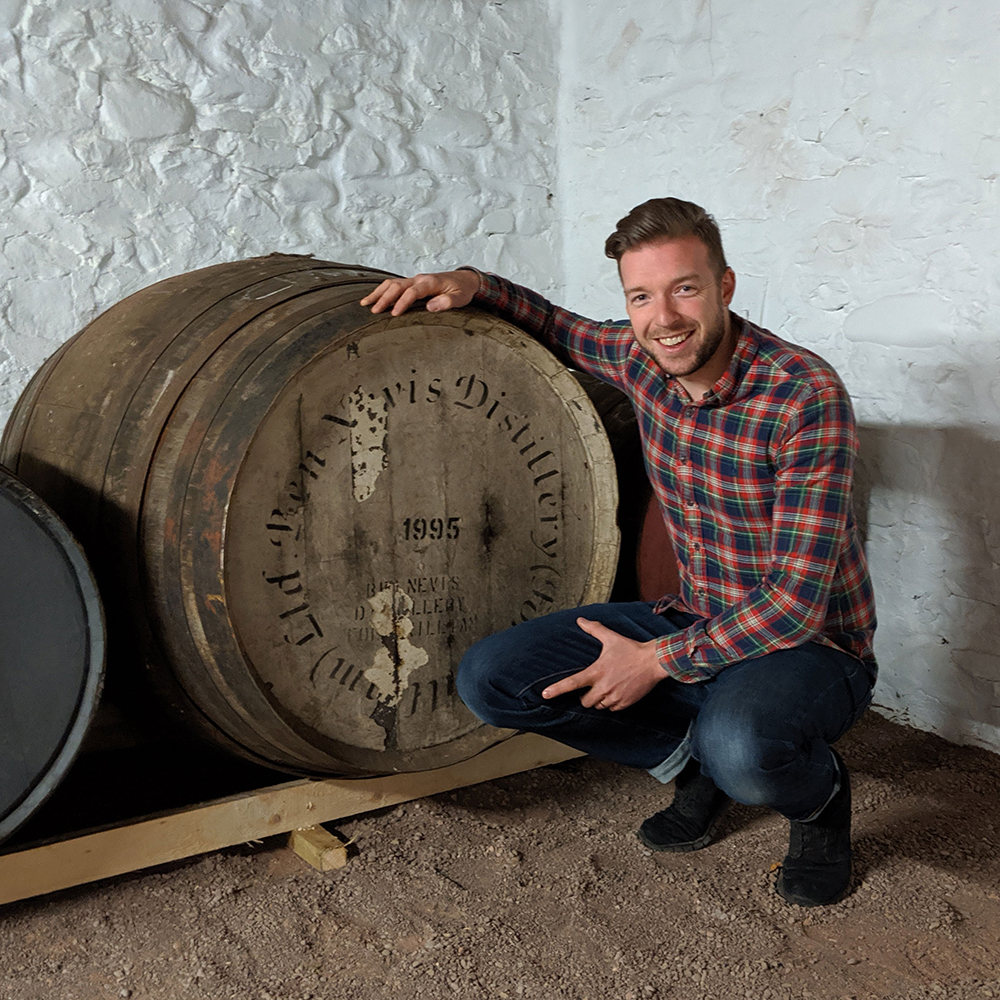 The History Of The Macallan Distillery
Macallan is one of Speyside's original farm distilleries, producing a well-known high-quality whisky with a name that is synonymous with single malt.
The history of this distillery begins back in 1824, when Alexander Reid obtained a new licence which had been issued following the 1823 Excise Act. James Stuart took over the lease in 1868, rebuilding the plant and then in 1892, he sold the distillery to Roderick Kemp, a giant in the world of Victorian distilling. Kemp had once owned the Talisker distillery, and his ancestors continued to own that brand until it was taken over in 1996 by Highland Distillers.
The Macallan plant has expanded continually over the generations. Once a wooden shed featuring just two stills, in 1954 it was increased to have five stills (three spirit and two wash), and then in 1965, a brand new stillhouse was added, with another seven stills. The expansion process continued during the 1970s, and by 1975, there were 21 stills altogether.
Although Macallan has always been linked to single malt whiskies, it has long been one of the most important malts for blending, and it wasn't actually until the 1980s that the distillery turned its focus towards single malts, which were relatively new to the market at that time. Willie Phillips, Hugh Mitcalfe, Frank Newlands and Alan Shiach, the distillery's management team oversaw a marketing campaign to position Macallan as the "Cognac of Whisky" through an irreverent and bohemian approach to promotion and advertising.
Under the governance of Edrington, Macallan became the very first distillery to make bespoke casks by choosing specific trees from Spain and America, then choosing the nature and length of the drying period, the kind of coopering, the liquid which would be used for the seasoning process and the length which that process would take. This has led to a massive warehouse complex being created on the Macallan estate.
In more recent times, there has been an even greater emphasis placed on the luxury market, and bottlings of 60 and 50-year-old whiskies in Lalique decanters, the brand's Masters of Photography series and their Fine & Rare vintage range have taken the forefront of Macallan's offerings. In 2004, the Fine Oak range was launched with its sweeter and lighter profile to draw in a new generation of drinkers.
Most notably in recent years, Macallan has launched their 1824 range in 2013 and commissioned the building of a new distillery in a subterranean facility in 2018. Once it has been fully tested, production will be moved from its existing site to this state of the art structure.