At Mark Littler Ltd. we offer honest and impartial advice to help you buy quality casks of Bladnoch whisky at a fair price.
Buy with confidence from a broker with more than 500 five-star reviews from customers just like you.
Cask Buying Due Diligence: Bladnoch
At Mark Littler Ltd we aim to be the foremost reference point for those looking to invest in whisky casks, helping potential investors do their due diligence before deciding to invest. As such, here are a few things to think about when purchasing a cask of Bladnoch.
What Naming Rights Are You Getting?
Unless you are buying a very mature cask of Bladnoch you (or whoever bottles the cask) then it is unlikely you will be able to label the contents as "distilled at the Bladnoch distillery". This is the industry standard way of naming whisky without infringing intellectual property or trademarks as the term "distilled at the Bladnoch distillery" is a factual statement and is noninfringing under trademark law – see Section 11(2)(b) of the Trade Marks Act.
The reason that you might not be able to call your whisky "distilled at the Bladnoch distillery" comes down to the fact that the distillery does not sell any new make casks with the full "distilled at the Bladnoch distillery" naming rights.
This has been confirmed in writing to us by a representative of Bladnoch Distillery. On the 7th July 2021 they advised:
"Bladnoch Distillery does not currently sell casks of 'Bladnoch Single Malt Scotch Whisky' to the public or via Brokers. They do sell a unique spirit through a selected group of brokers under several other names, and this spirit is distinguished by a difference in the distillation profile. If you have been offered a cask of 'Bladnoch' whisky then please get in touch with the distillery directly to clarify exactly what you are being offered and whether it is legitimate.
"Bladnoch is aware of several brokers claiming to offer 'Bladnoch' casks when they don't in fact have any in stock, or misrepresent casks of spirit distilled at Bladnoch Distillery. Bladnoch recommends always confirming with the distillery if in doubt of a cask's provenance and buying from a trusted broker who deals directly with Bladnoch Distillery."
As such, the spirit you buy will likely have to be sold under a pseudonym as is often the case with the likes of Whitlaw (from the Highland Park Distillery) or Staoisha (from the Bunnahabhain Distillery).
It might also be that the spirit is unique and not interchangeable with 'Bladnoch Single Malt Scotch'- much like Springbank and Longrow.
Clearly this is a complex area so before you purchase any cask we recommend you contact the distillery direct to see what type of spirit you are buying and what naming rights you will have.
We cover a lot more about trademarks in the below video:
What is a Cask of Kirkcowan (distilled at the Bladnoch Distillery) Whisky Worth in 2023?
We do not have any suppliers of Kirkcowan whisky at present. However, there have been a significant number of casks of Kirkcowan sold via the specialist whisky auction Whisky Bull Auctions, which can provide you with an open market valuation for casks of Kirkowan spirit.
In their March 2023 auction a Kirkcowan 2021 bourbon barrel (distilled at the Bladnoch Distillery) did not meet its reserve at £1,200. See the lot here.
Only one of the last five barrels sold at auction has met its reserve, in December 2022 a Kirkcowan 2021 bourbon barrel sold for £1,800. See the lot here.
In January 2023 a Kirkcowan 2021 PX Sherry butt sold for £5,000. See the lot here.
Other Questions To Consider
Some people choose to purchase casks from specific distilleries, either due to sentimental reasons or because they have a passion for that particular whisky. It is important to consider your reasons for purchasing a cask of Kirkcowan spirit. Do you have knowledge about investment in Kirkcowan? What is the growth potential of the distillery? Is Bladnoch repositioning itself as a brand and if so will you be able to benefit from that if your spirit is Kirkcowan?
Age is only a small driver of value when it comes to whisky casks. Branding is equally as important as a driver of value, so you should be absolutely sure that Bladnoch/Kirkcowan is where you would like to invest your money before you purchase a cask.
Are You Getting A Delivery Order?
A delivery order is the industry standard way to transfer ownership of a cask at warehouse level. A certificate of ownership or title is not a substitute for this. Bladnoch do accept certificates from some specific brokers but you should check directly with them to ensure the one you are working with is one they accept certificates from. Without a delivery order or confirmation from the warehouse you will not have full autonomy over your cask, and you will not be recognised as the cask's legal owner.
Check Your Contract, And Check Again
Legal contracts, such as those you are asked to sign when buying a whisky cask, can often contain daunting and impenetrable language. However, it is the responsibility of the company that you are buying from to explain to you any clauses that you do not understand. Sometimes, a contract will contain caveats that stop you from doing certain things with your cask, such as bottling it under a certain name, asserting that the cask can only be bottled for private consumption, or demanding profit shares, meaning that the company gets a share of the profit when you sell the cask.
So, when buying a cask of Bladnoch, always ask the company or their legal representative to cut through the jargon, so that you know exactly what it is you are purchasing.
You can read more about cask buying due diligence here.
Buy a whisky cask
Following the takeover of Bladnoch in 2017 it is no longer possible to buy new make casks of Bladnoch. As was made clear in the above statement from the Bladnoch representative, the distillery does not allow any new make to be sold with the 'distilled at the Bladnoch distillery' statement. However we can offer other investment casks. We are specialist brokers with hundreds of five-star reviews and a proven track record of helping and educating people to ensure they make the right decision when they come to buy a cask.
By choosing to purchase a cask through Mark Littler you gain access to the whole cask market rather than just our own inventory. That means when you come to sell your cask you will not be selling the same product as everyone else (as is the case when people buy from distillery investment schemes), meaning your cask will command a premium.
Download our free cask buying guide
How Mark Littler Can Help You
Let's assume you have read our cask guide and watched all of our cask investment videos.  If not, follow the links and put yourself in an informed position before you buy.
If you think that casks are a good investment for you then we can now help you find you the perfect cask for your needs. 
Here is what we do in a nutshell: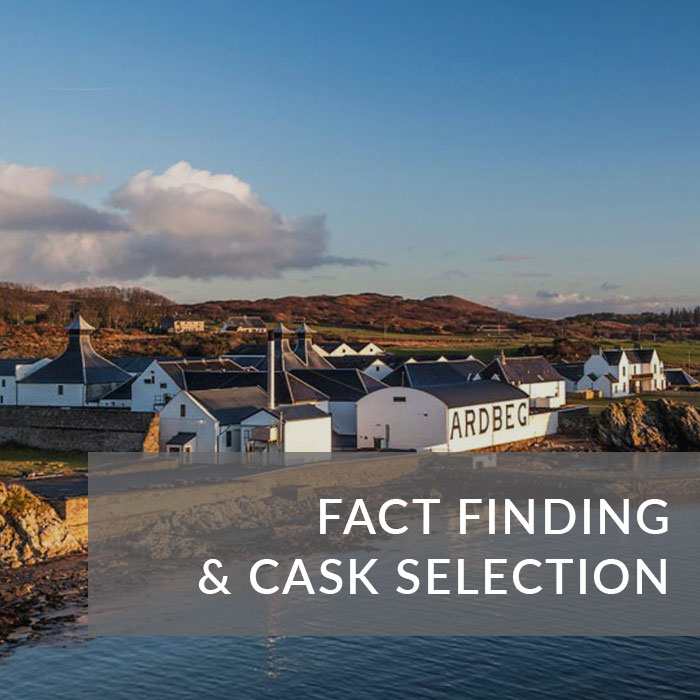 Mr Smith comes to us to find three casks, one for each of his three grandchildren.  We find him casks a selection of casks from Bruichladdich, Ben Nevis, Caol Ila, Bowmore, Ardbeg, Springbank, Highland Park and Arran to meet his budget and needs.  His casks are then moved to our exclusive HMRC Bonded Warehouse.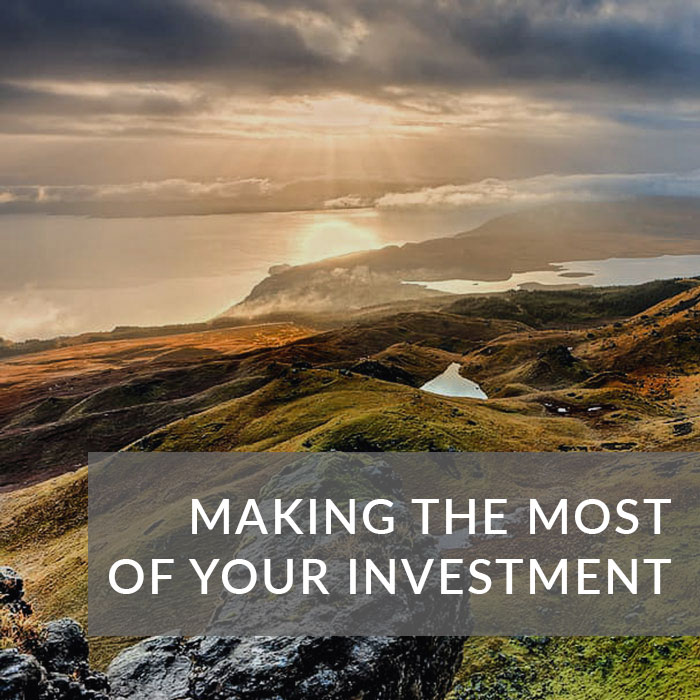 Mr Smith visits his casks every 2-3 years on his way up to Scotland.  He contacts us every Christmas to have 6 bottles drawn from each of his casks.
We have the bottles applied with bespoke labels and he enjoys how the whisky inside his casks is maturing and developing.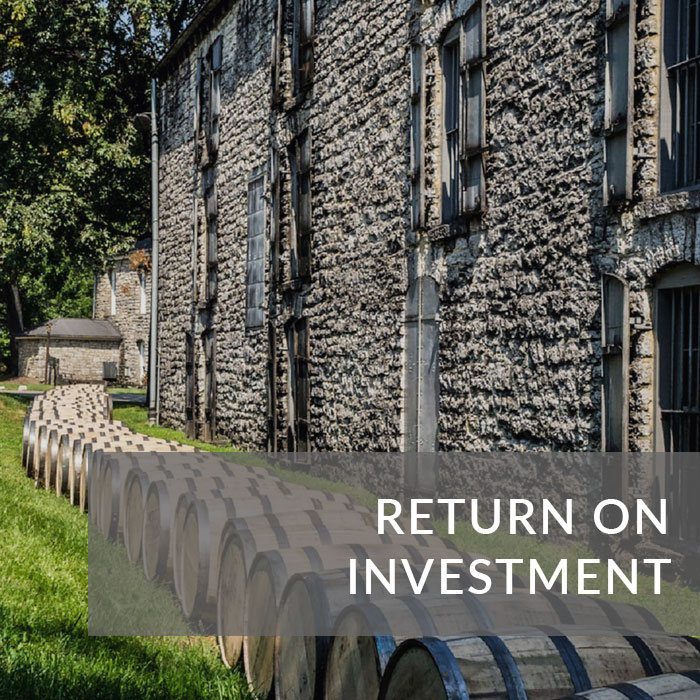 When his grandchildren reach 21 they decide to sell their casks.  Mark Littler LTD. help them draw a final six bottles from the cask as a keepsake.  The casks are then sold in bond and the three grandchildren each use the proceeds from the sales towards a house deposit.  Best of all their profits are free from Capital Gains Tax.
How We Evolved As A Broker
We don't only sell casks to people. In fact, our primary business is selling bottles and casks for people. We are established antiques brokers and have sold everything from medieval gold rings to classic cars.
So how did we get to a position where we were selling casks to the public? Learn more in this short video:
Advice You Can Trust
Since 2016 our aim has been simple – to provide a trustworthy source of information to help people make sound decisions when they are selling their items. To date we have sold millions of pounds worth of antiques and whisky (both casks and bottles) for our clients. 
We're now applying this same logic to help people invest in casks of whisky.  Rather than providing sales pitches disguised as educational material, it's our mission to become the ultimate source of open and honest cask investment guidance.
The information you will find in OUR GUIDE, CASK VIDEOS, BLOG and CALCULATOR is all designed to help you make a balanced decision.  We would rather you knew all the facts and didn't buy a cask than buy one based on 'fake news'.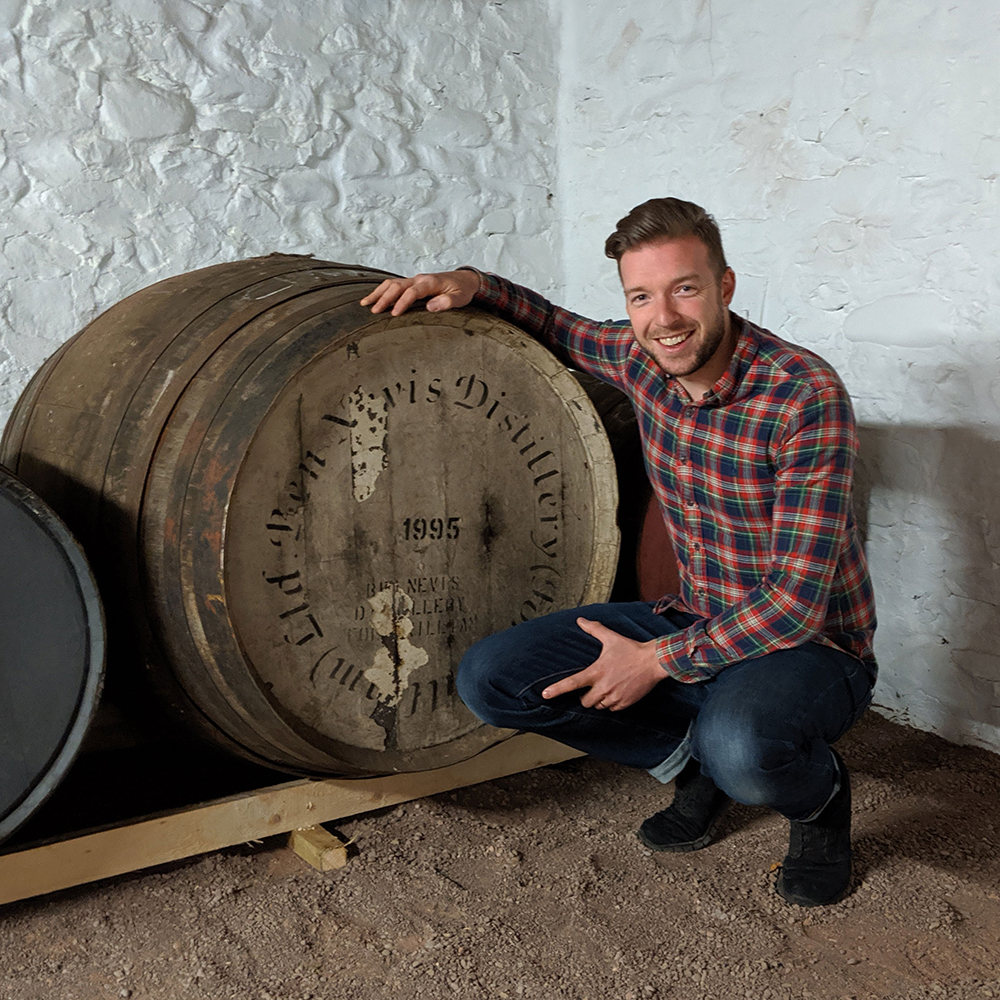 The History Of The Bladnoch Distillery
Bladnoch Distillery is located in the south-west of Scotland and is one of only six Lowland distilleries still to be in operation today. Found in Bladnoch near Wigtown in Dumfries and Galloway, this distillery is on the River Bladnoch's banks and is Scotland's most southern distillery.
Founded in 1817 by Thomas and John McClelland, the distillery produced 131,640 litres of whisky between 1823 and 1826, with an average of 32,910 litres every year. During 1826 to 1827, this total had increased to 44,520 litres a year.
By the middle of the 1800s, Bladnoch Distillery was employing 20 workers to turn 16,000 bushels of barley every year into spirit. The distillery was then modernised and enlarged in 1878 to handle the increased demand for whisky and the rise in production levels. By the year 1887, the distillery's site covered 2 acres, and another 50 acres was being farmed by the distillery's proprietor, the nephew and son of its founders, and its output had increased considerably to 230,000 litres every year.
In the 1890s, however, the distilling business hit hard times, possibly because of the increase in excise duty, the growth of temperance movements or even because the amount of barley being produced nationwide had reduced. Galloway's other distilleries ended up closing their doors, however, Bladnoch managed to weather the storm.
From 1911 – 1937, the distillery was owned by an Irish company, Wm Dunville & Co Ltd, and, although whisky produced temporarily ceased when World War II broke out, malt was produced continuously until 1949 at which time the distillery shut up shop.
In 1957, the distillery reopened once more with a new owner, beginning whisky production again. There were several owners in charge of operations until Bell's took over operations in 1983 and put a programme of computerisation and modernisation in place. Bell's was taken over by the United Distillers Group in 1987 and soon, the weekly production rate increased to more than 36,000 litres. However, in 1993, the distillery was mothballed but was discovered a year later by Raymond Armstrong, an Irishman who was holidaying in the area. He replaced the old equipment and plant and reopened the distillery for production in 2000.
However, troubled times weren't over for the distillery, and it went into liquidation in 2014. It was bought again in 2015 by David Prior, an Australian entrepreneur and Bladnoch has now reopened and is producing fine whisky again.