At Mark Littler Ltd. we offer honest and impartial advice to help you buy quality casks of Talisker whisky at a fair price.
Buy with confidence from a broker with more than 500 five-star reviews from customers just like you.
Buy a Talisker whisky cask
Are you looking to buy a cask of Talisker whisky? We are specialist brokers with hundreds of five-star reviews and a proven track record of helping and educating people to ensure they make the right decision when they come to buy a cask of Talisker.
As we are whisky cask brokers (rather than dealers) we'll be able to find you your perfect cask of Talisker. 
By choosing to purchase a cask through Mark Littler you gain access to the whole cask market rather than just our own inventory. That means when you come to sell your cask you will not be selling the same product as everyone else (as is the case when people buy from distillery investment schemes), meaning your cask will command a premium.
If you think that a cask or casks from Talisker distillery is the right choice for you then we can help you find you the cask that meets your needs. Alternatively, if you are open to suggestions then we can also discuss other potential matches for your cask investment needs.  
Download Our Cask Buying Guide
How Mark Littler Can Help You
Let's assume you have read our cask guide and watched all of our cask investment videos.  If not, follow the links and put yourself in an informed position before you buy.
If you think that casks are a good investment for you then we can now help you find you the perfect cask for your needs. 
Here is what we do in a nutshell: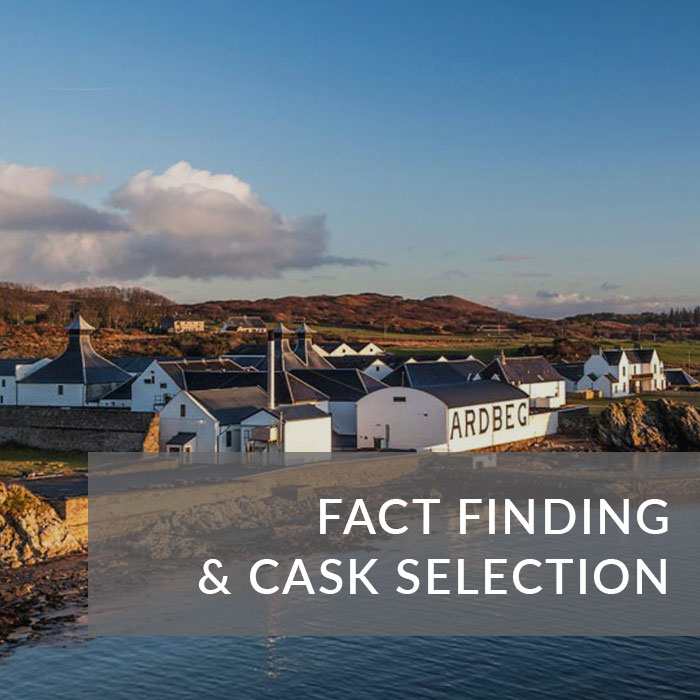 Mr Smith comes to us to find three casks, one for each of his three grandchildren.  We find him casks a selection of casks from Bruichladdich, Ben Nevis, Caol Ila, Bowmore, Ardbeg, Springbank, Highland Park and Arran to meet his budget and needs.  His casks are then moved to our exclusive HMRC Bonded Warehouse.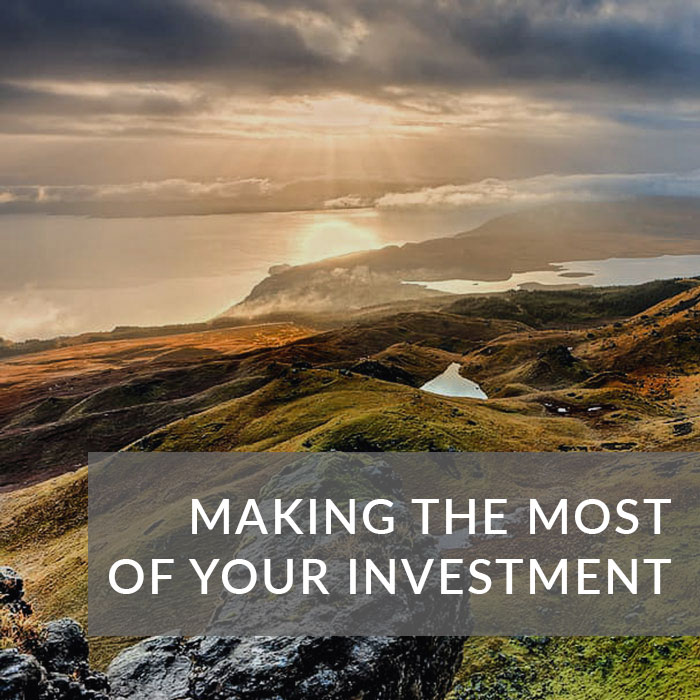 Mr Smith visits his casks every 2-3 years on his way up to Scotland.  He contacts us every Christmas to have 6 bottles drawn from each of his casks.
We have the bottles applied with bespoke labels and he enjoys how the whisky inside his casks is maturing and developing.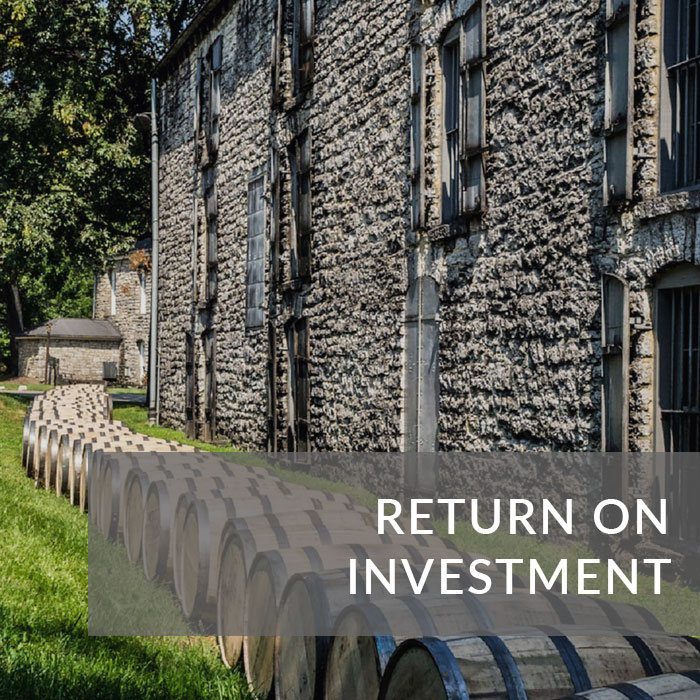 When his grandchildren reach 21 they decide to sell their casks.  Mark Littler LTD. help them draw a final six bottles from the cask as a keepsake.  The casks are then sold in bond and the three grandchildren each use the proceeds from the sales towards a house deposit.  Best of all their profits are free from Capital Gains Tax.
How We Evolved As A Broker
We don't only sell casks to people. In fact, our primary business is selling bottles and casks for people. We are established antiques brokers and have sold everything from medieval gold rings to classic cars.
So how did we get to a position where we were selling casks to the public? Learn more in this short video:
Advice You Can Trust
Since 2016 our aim has been simple – to provide a trustworthy source of information to help people make sound decisions when they are selling their items. To date we have sold millions of pounds worth of antiques and whisky (both casks and bottles) for our clients. 
We're now applying this same logic to help people invest in casks of whisky.  Rather than providing sales pitches disguised as educational material, it's our mission to become the ultimate source of open and honest cask investment guidance.
The information you will find in OUR GUIDE, CASK VIDEOS, BLOG and CALCULATOR is all designed to help you make a balanced decision.  We would rather you knew all the facts and didn't buy a cask than buy one based on 'fake news'.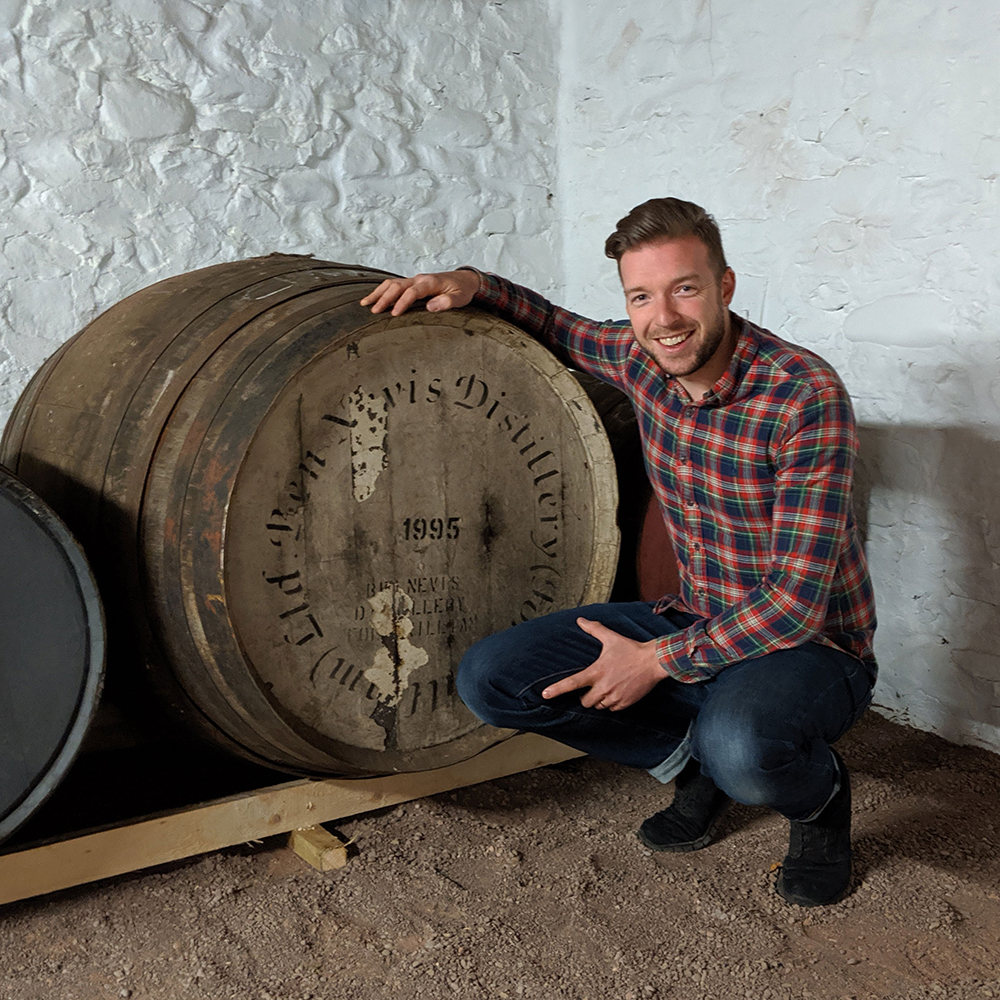 The History Of The Talisker Distillery
Originally founded by Kenneth and Hugh MacAskill in 1830, the Talisker Distillery was finally constructed at Carbost in 1831 following several false starts at a number of other sites. The brothers were a pair of Clearance landlords who forcibly removed the tenant farmers from their farms and moved them to new settlements at Portnalong and Carbost. Not content with simply replacing the farmers with sheep, the MacAskill's also saw distilling as a money-making scheme, and they used the cleared tenant farmers as their distillery workforce.
Unfortunately for the brothers, their whisky-making venture failed and the bank took control of operations in 1848. For the following 30 years, the Talisker distillery passed through the hands of several owners, all of whom struggled to make a success of such a remote distillery.
However, the fortunes of the Talisker brand underwent a change in 1880 when Alexander Allen and Roderick Kemp took over the distillery and expanded it, constructing a distillery pier rather than relying on floating out the casks to waiting ships.
In 1892, Kemp sold on his share and in 1895, when Allen died, Thomas Mackenzie, his business partner, took control. Talisker merged formally with Dailuaine in 1898 and then in 1916, following Mackenzie's death, John Walker and Sons, WP Lowrie, DCL and John Dewar took over control of the distillery. To this day, Talisker has stayed in this group since all of the firms eventually merged, morphing into Diageo. The distillery was burned in 1960 and remained silent for two years before being rebuilt. Ten years later, its maltings shut down as the distillery started to obtain its requirements from Glen Ord.
For a long time, Talisker has been available in the form of a single malt, mostly as an 8-year-old expression. Its age was upped to 10 years in 1998 when it was a founding member of the Classic Malts Selection, giving the brand greater prominence. In 2004 an 18-year-old expression joined the Talisker range and since 2008 there has been a dramatic expansion when four no age statement whiskies were added to the collection. Today, Talisker is one of the key single malt Diageo brands.
Talisker has been named as the favourite tipple of many well-known figures including, most prominently authors HV Morton and Robert Louis Stephenson. Stephenson even mentions Talisker in one of his poems.