BUY A CASK OF AUCHENTOSHAN
At Mark Littler Ltd. we offer honest and impartial advice to help you buy quality casks of Auchentoshan whisky at a fair price.
Buy with confidence from a broker with more than 300 five-star reviews from customers just like you.
Buy an Auchentoshan whisky cask
Are you looking to buy a cask of Auchentoshan whisky? We are specialist brokers with hundreds of five-star reviews and a proven track record of helping and educating people to ensure they make the right decision when they come to buy a cask of Auchentoshan.
As we are whisky cask brokers (rather than dealers) we'll be able to find you your perfect cask of Auchentoshan. 
By choosing to purchase a cask through Mark Littler you gain access to the whole cask market rather than just our own inventory. That means when you come to sell your cask you will not be selling the same product as everyone else (as is the case when people buy from distillery investment schemes), meaning your cask will command a premium.
If you think that a cask or casks from Auchentoshan distillery is the right choice for you then we can help you find you the cask that meets your needs. Alternatively, if you are open to suggestions then we can also discuss other potential matches for your cask investment needs.  
Download Our Cask Buying Guide
How Mark Littler Can Help You
Let's assume you have read our cask guide and watched all of our cask investment videos.  If not, follow the links and put yourself in an informed position before you buy.
If you think that casks are a good investment for you then we can now help you find you the perfect cask for your needs. 
Here is what we do in a nutshell: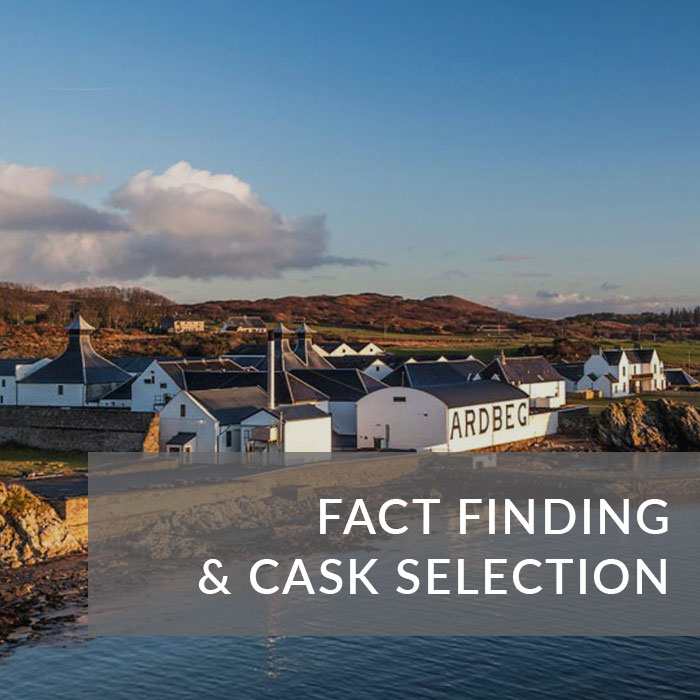 Mr Smith comes to us to find three casks, one for each of his three grandchildren.  We find him casks a selection of casks from Bruichladdich, Ben Nevis, Caol Ila, Bowmore, Ardbeg, Springbank, Highland Park and Arran to meet his budget and needs.  His casks are then moved to our exclusive HMRC Bonded Warehouse.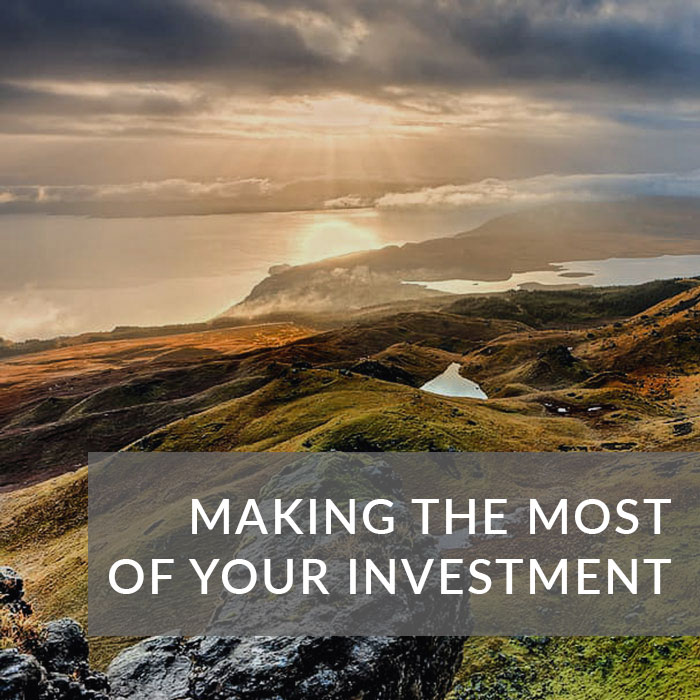 Mr Smith visits his casks every 2-3 years on his way up to Scotland.  He contacts us every Christmas to have 6 bottles drawn from each of his casks.
We have the bottles applied with bespoke labels and he enjoys how the whisky inside his casks is maturing and developing.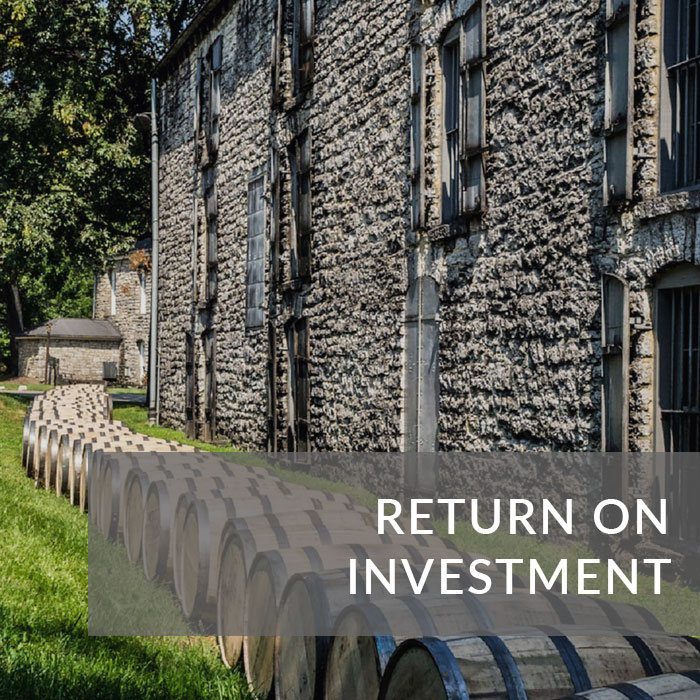 When his grandchildren reach 21 they decide to sell their casks.  Mark Littler LTD. help them draw a final six bottles from the cask as a keepsake.  The casks are then sold in bond and the three grandchildren each use the proceeds from the sales towards a house deposit.  Best of all their profits are free from Capital Gains Tax.
How We Evolved As A Broker
We don't only sell casks to people. In fact, our primary business is selling bottles and casks for people. We are established antiques brokers and have sold everything from medieval gold rings to classic cars.
So how did we get to a position where we were selling casks to the public? Learn more in this short video:
Advice You Can Trust
Since 2016 our aim has been simple – to provide a trustworthy source of information to help people make sound decisions when they are selling their items. To date we have sold millions of pounds worth of antiques and whisky (both casks and bottles) for our clients. 
We're now applying this same logic to help people invest in casks of whisky.  Rather than providing sales pitches disguised as educational material, it's our mission to become the ultimate source of open and honest cask investment guidance.
The information you will find in OUR GUIDE, CASK VIDEOS, BLOG and CALCULATOR is all designed to help you make a balanced decision.  We would rather you knew all the facts and didn't buy a cask than buy one based on 'fake news'.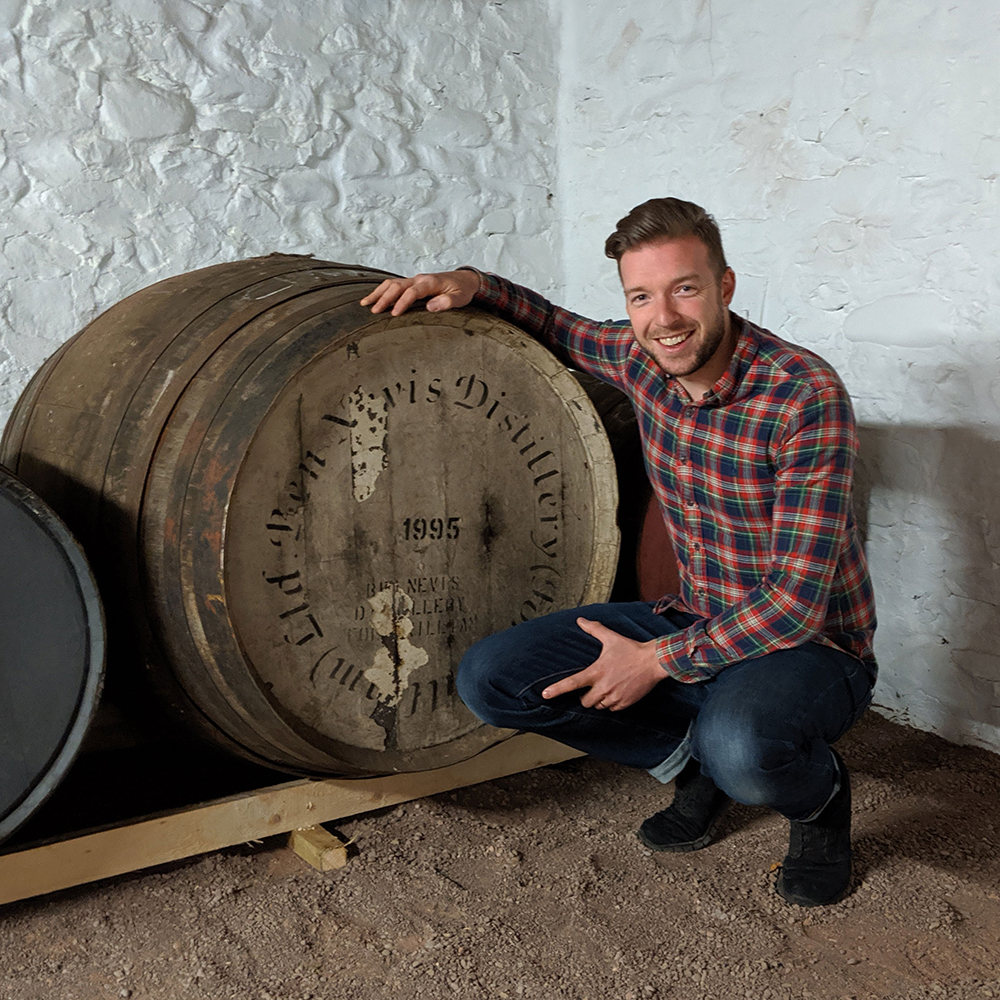 The History Of The Auchentoshan Distillery
Taking its name from the Gaelic language and meaning Of The Field, the Auchentoshan distillery is located in the west of the country, producing high-quality single malt. Sometimes known as Glasgow's malt whisky, the distillery is close to the city, and its whisky is sometimes called "the breakfast whisky" thanks to its delicate and sweet nature.
Originally, legalised whisky making began on the Clyde's banks in 1817 when John Bulloch built the Duntocher distillery. Like most early whisky startups, this distillery had a troubled early history, with Bulloch going bankrupt early in its development. However, his grandson was the co-founder of Bulloch Lade, one of the most well-known broking and blending firms of the 19th century.
In 1834, Alexander Filshie and John Hart purchased the distillery and it was at this time that its name was changed to Auchintoshan. In 1875 they sold the distillery on to a grain merchant from the local area and this led to it being passed between a number of owners for several years. In 1941, one of the distillery's warehouses was hit by a bomb and sent blazing whisky streaming into the river. However, this tragedy was turned into a positive since a bomb crater is now the distillery pond.
Tennants, a Glasgow based company, owned the distillery between 1960 and 1969 when it was then sold on to Eadie Cairns, a publican, at which time it was completely rebuilt. In 1984 the distillery was then sold on to Morrison Bowmore distillers and a few years later in 1989, Suntory invested in the brand, going on to acquire all of its holdings in 1994. Suntory Holdings Ltd merged with Beam Inc in 2014 creating Beam Suntory Inc and this company now own the Auchentoshan distillery along with other Morrison Bowmore holdings.
Somewhat unusual for Scottish distilleries, the Auchentoshan distillery uses triple distillation with a third still called the Intermediate Still helping to boost the final spirit's strength up to 81% ABV.It also helps to give the whisky a sweeter and more delicate flavour than most other Scotch whiskies. Usually, maturation takes place in ex-sherry butts and ex-bourbon barrels, however some mature in ex-French wine casks.
Periodically there are releases of special bottlings. The oldest of these was distilled in 1957 and was released in 200.
This distillery is still in operation and boasts its own visitors centre as well as conference facilities both of which were finished in 2005. Public tours take place every day of the week. Auchentoshan's whiskies have traditionally performed well in competitions with both its 18-year-old and 16-year-old scotches having been awarded double gold at the San Francisco World Spirits competition in 2008.