In the final part of our Romance of the Cask series we are discussing the end. Specifically we are looking at how warehouses, including their location, can impact your whisky, what finishing is, and what is in store for a cask once it can no longer be used for whisky.
If you haven't already you can read parts one, two, and three.
How Warehousing & the Length of Maturation can shape your Whisky
We come to the final points of how a cask can influence whisky, and that is the maturation itself. There are so many different points that can affect the cask, and how it is allowed to mature the liquid within. The type of warehouse can have an effect, whether or not it is a traditional dunnage warehouse with an earthen floor, providing cool, slightly damp storage or an airier and more modern racked warehouse which allows more of an airflow around the barrels. 
The location of the warehouse will influence the spirit within casks. For example, Speyside only has a couple of distilleries that can be described as coastal, such as Inchgower by Buckie, Roseisle close to Burghead or even Benromach in Forres, which is very close to Findhorn Bay. Spirit matured here will be influenced by the salt air from the Moray Firth, whereas your more inland Speyside whiskies such as Macallan, Tamdhu, or even Glen Grant will not have this influence. A cask matured close to the sea may develop maritime notes such as brine which tell so much about where the cask matured as the atmosphere surrounding it is absorbed by the wood.
The weather conditions will also play a part – distilleries such as Dalwhinnie, which have warehouses that are high above sea level (the highest in Scotland) will see a lot of cold, snowy weather, which will affect the rate of evaporation from the cask. The opposite is true for whiskies that are made in the hotter parts of the world such as India, where evaporation is much more of an issue thanks to the temperature and humidity of that region.
Even the position in the warehouse will make a difference. While a distillery can predict roughly the evaporation rate for a given climate and can have an idea of the final tastes within the whisky for a given type of cask, each cask and even its position within the warehouse is unique and thus can give an individual subtle flavour and aroma. A cask closer to a wall may well give a different taste due to subtly different conditions compared to a cask in the centre of the warehouse, similarly a cask at the top or bottom of a stack. For all but the most refined of tasters this difference will not be discernible.
The length of time that maturation takes varies. As noted previously even the size of cask can impact this, and however similar the process is no distillation is exactly the same each time because no cask is exactly the same and each cask sits in a different position in the warehouse. Therefore, each cask may become ready at different times for bottling.
To satisfy demand there is a trend towards younger whiskies at the moment (which is often hidden with non-age statement bottles) most whisky for single malt can be ready for bottling around the 10 – 12-year-old age.
If it is considered appropriate, and an extended maturation is desired, then the whisky may be re-racked into another barrel that is less active. This can allow whisky to mature for longer without the risk of the distillery character becoming overpowered by flavours from the cask and taking on excessive woody notes.
What does 'Finishing Whisky' mean?
Finishing a whisky is the practice of putting the whisky from one cask into another one for the final stage of its maturation. Often the finishing cask is of a different wood type or is a cask that has held other wines or spirits. It is often known as double or wood finishing. In some cases, the whisky may be put into a third or multiple casks. 
The casks used for finishing will normally be first fill, but virgin oak casks can also be used. As first fill casks and virgin oak are very active then the finishing periods will be short – typically between a few months to around 2 years.
The casks used to finish a spirit will vary, but as mentioned before will usually be a wine or fortified wine such as Sherry, Port, Madeira or Marsala. It is possible to use casks that have previously contained other types of Whisky, Rum or Brandy. It is now becoming possible to use other spirits such as Mezcal and Tequila as mentioned earlier. A Swedish whisky distiller is also infusing their spirit with Green Tea leaves!
Why is finishing practiced? There are a couple of main reasons. It could be that a distiller is trying to create a new expression. A popular finished whisky would be something like Balvenie Doublewood which is initially matured in American Oak casks, but is then finished in 1st fill European Oak casks. 
Another reason that finishing is used is that perhaps there are some casks that did not meet the expected quality and it is felt that there is no benefit to continuing to mature any further in the original cask. Of course, nothing is wasted and such a cask would benefit from a period of finishing to correct the spirit before it is bottled.
A benefit of finishing whisky is that it actually makes different casks available for longer maturation. For example, a 1st fill European oak wine cask will be quite active, and would not be the best for initially maturing your spirit. However, if the cask has already been used to finish another spirit, then this cask can then be used as a 2nd fill cask for longer maturations.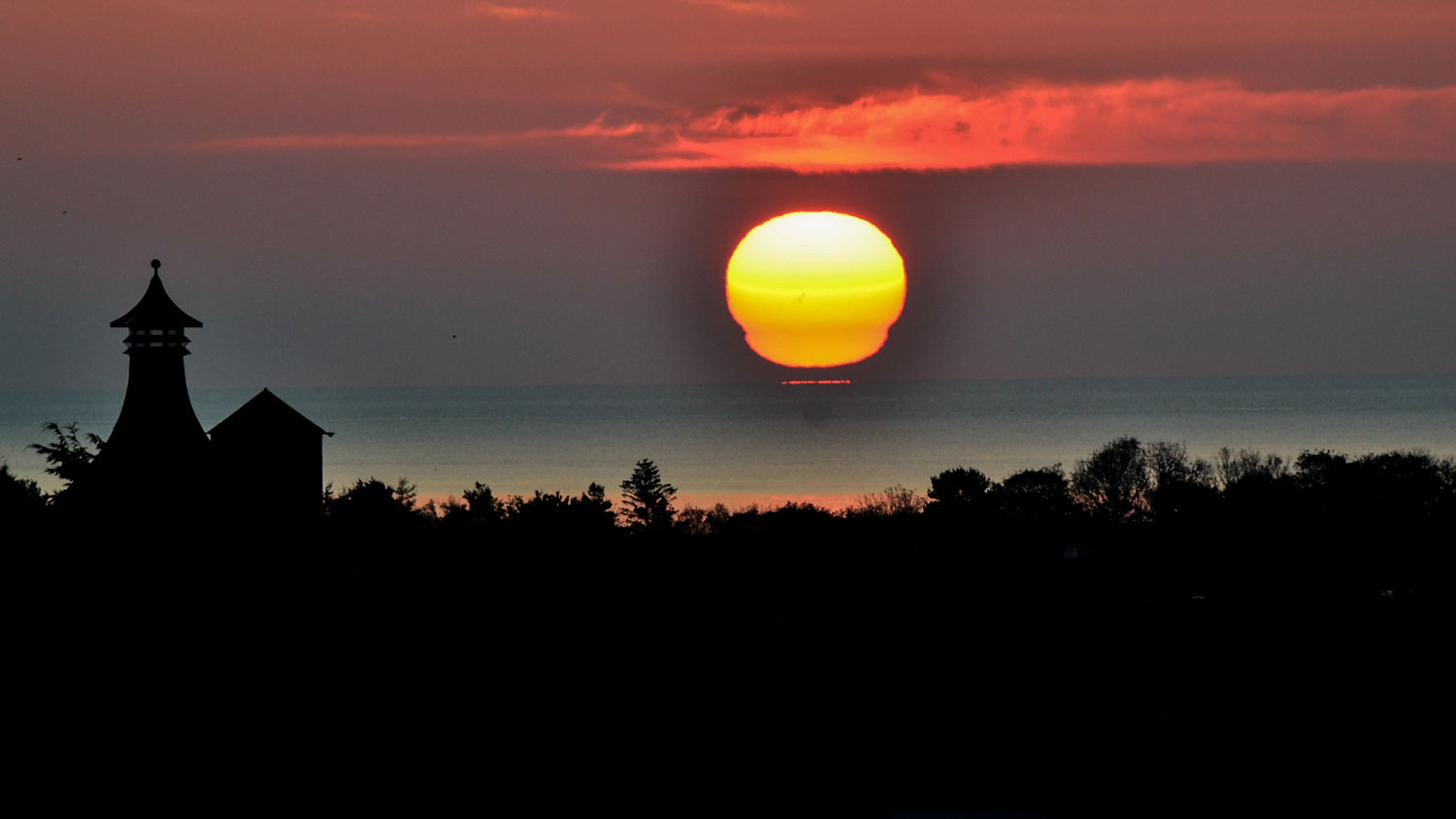 The Final Uses For a Cask
All good things come to an end, and the cask is no different. After first maturation the cask can get reused as a second or third fill, however this cannot go on indefinitely. After use as a third fill nearly every cask has nothing left to give; all the compounds and sugars in the wood have been exhausted, and can give nothing more to any whisky for maturation.
But that may not be the end of the story.
Casks have been used for centuries for vessels to store goods in, and while it may not be so prevalent now, a used whisky cask can still be re-purposed for such means. There is a coffee roaster based in Glasgow that uses former Auchentoshan and Laphroaig casks for storing coffee beans. This doesn't give the coffee a whisky taste, but does give a lovely richness.
A very common retirement plan for old casks is that they get converted into garden furniture, or used for planters. Look around many of the railway stations in the North of Scotland and you will see planters made of whisky casks fashioned into wooden train displays. 
Lastly, when a cask can be used for nothing else, its final destiny is for use as firewood. Because they are made of oak which is a hardwood, the resulting fire is more intense and longer lasting. Plus, there is the wonderful benefit that they burn while emitting a lovely whisky smell. If you are lucky enough to sit beside a whisky cask fire, as you sit and smell all the wonderful aromas, you can contemplate the journey that wood may taken from being an acorn in the forests of the USA, to the Sherry Bodegas of Spain through to the whisky producing powerhouse of Scotland, and finally to its end keeping you warm, ideally while you sip your favourite dram.
We hope that you have enjoyed the Romance of the Cask series. At the least we hope we have garnered you with some new knowledge, and ideally that we have instilled in you a new found respect for the cask and all the ways that is impacts your whisky from the wood it is made from to the size of the casks.
Mark Littler are experts in all things whisky, and whether you just interested in whisky, are thinking buying a cask or have a cask that you are thinking of selling then we can help. Just get in touch by emailing [email protected].   
Send me my free cask buying guide