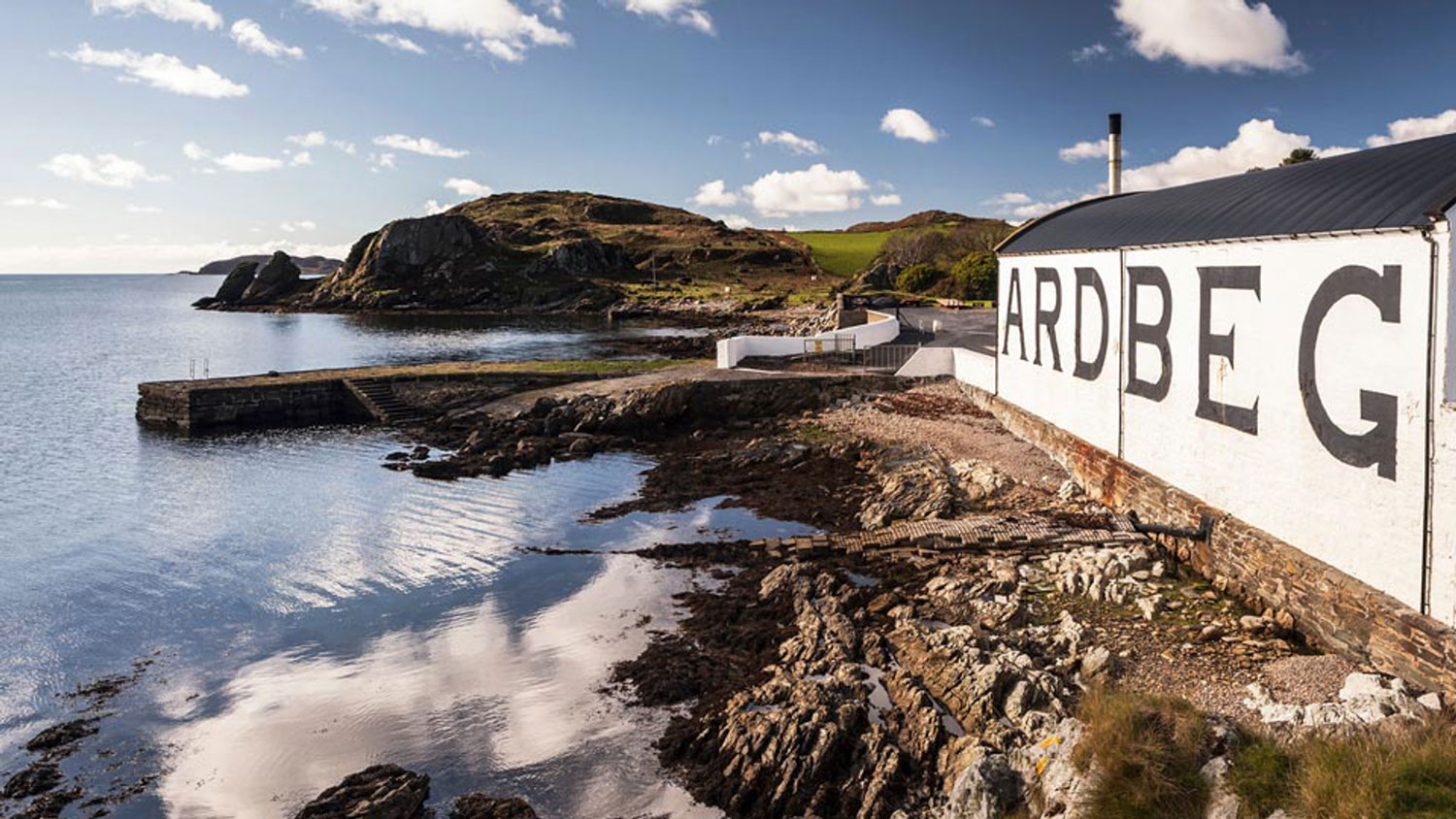 What makes one bottle of whisky worth more than another? And what makes the whisky from your cask worth less than the same whisky released by the distillery? The same question can be applied to antiques, watches and even the choice you make between modern consumables at the supermarket.
When we take whisky as an example we can say that age and cask type play a large part, as does the level in the bottleneck if it is a vintage bottle. But why is a bottle of 12-year-old Macallan from the 1980s worth £750 when a bottle of 12-year-old Glenlivet from the 1980s is only worth £50? And why are bottles from your cask of Springbank not likely to command the same price as those released by Springbank itself, or even one by another independent bottler? The answer is branding.
Branding and status
Marxist theory defines a commodity's value as the product of the labour used to produce it, as such two bottles of whisky produced in the same way should cost the same. Of course, the reality is that they don't and yet people are still willing to buy the more expensive bottle.
The perceived difference in value between any two similar things is a social construct and the effects are not unique to whisky, or even high value items. A Rolex Submariner tells the time, a quartz watch does the same thing, and yet one retails for tens of thousands of pounds and the other can be picked up for under fifty pounds. The difference in this example is not just the additional craftmanship in the mechanical versus quartz watch, as Rolex watches sell for more than other mechanical watches. Arguably the difference in craftmanship may have historically been where the widening of the price difference started, but today quartz watches are more accurate, cheaper to buy and maintain and can be just as beautiful, so why do people still prefer a Rolex?
The answer is branding. When you buy a Rolex you are buying into the Rolex brand; you are using the Rolex brand and its implicit history, standards and value to tell the world about your own values and standing. A Rolex is a status symbol. This is not just true for high value items; even your choice between brands in the supermarket is down to an unconscious social desire to portray your own values through the things you have around you.
Branding and whisky
The Macallan is the standout example in whisky because they have successfully positioned themselves as a luxury brand and owning one of their high value bottles grants implied status in the same way as owning a Rolex.
Their whisky is made in the same way as every other single malt whisky in Scotland, but from early on in the rise of single malt they used clever marketing and carefully protected their exceptional older casks in order to portray themselves as something more than standard Scotch. That means that their bottles command a premium against what is technically a similar product – such as the two 1980s 12-year-olds discussed above.
Not all brands need to be super high-end luxury in order to entice customers to buy their product over similar products.
Bruichladdich is another good example of successful marketing and clever use of existing stock. The Bruichladdich distillery was silent from 1993 until it was bought by a consortium in 2001. Since 2001 Bruichladdich has successfully positioned itself as a leading innovator in the whisky industry and as of 2019 it is the fifth most successful distillery in terms of market share and volume. That is a pretty impressive reversing of fortunes in less than 20 years and is all down to successful marketing of the Bruichladdich brand.
Branding and bottling your cask of whisky
The effects of branding have a very clear effect on independent bottlers – bottles of Macallan released by independent bottlers command as little as 10% of the price of official distillery releases of a similar age and distillation year, even from established independent bottlers.
Most people reading this will not have a cask of Macallan to sell, but similar, if slightly less extreme, comparisons can be made between distillery versus independent bottler releases of Bruichladdich, Springbank and other distilleries with established brands. It means that if you are looking at bottling your cask you need to be careful what values you are looking for when you are doing your pricing; a buyer is unlikely to pay the same for your bottle as they would for an official distillery release, and probably less than their preferred independent bottler too.
Branding budget
Macallan, Bruichladdich, Springbank, Dalmore and even newer distilleries like Arran all have massive marketing budgets to achieve their current success. On top of that, some of the oldest distilleries have been building brand awareness and loyalty for more than 100 years! Independent bottlers are often working on a smaller scale than the distilleries themselves, and yet they also have budgets into the thousands.
These vast outputs on marketing are warranted because they have a large volume of stock to sell – Bruichladdich alone has the capacity to produce 1.5million litres of alcohol, and Macallan a whopping 15million (that's enough to fill more than 30million bottles).  If you choose to bottle and sell your cask in order to sell the circa 300 bottles from your cask you will need to market your bottles and your brand. And you will be competing against serious budgets and entrenched brand loyalty; all things that will eat into your eventual profit.
Wholesale versus retail values of bottles
Another thing to note is that the prices you see in online whisky stores are retail prices. When you come to sell your bottles, unless you have a store to sell them in, you will need to sell wholesale, which is 40-50% of retail.
That means that when you are pricing up the cost of selling bottles from your cask, if you see a distillery bottle selling for £100 you must instantly drop your starting value to £40-50, and then drop your starting price to reflect the lack brand awareness around your bottles.
The cost of bottling a cask
It is also worth mentioning that bottling a cask is not necessarily the cost-effective way of selling your cask.
When you bottle your cask you must pay duty on each litre of alcohol, as well as VAT on the purchase price, and you must buy and design bottles and labels. This means bottling your cask can add as much as 100% onto the cost of your cask. We created a Cask Calculator so you can work the costs out for your specific cask.
The result is that most private owners of casks choose to sell their cask in bond rather than bottle the cask themselves. If you would like to keep some of your whisky then that isn't a problem. If you sell your cask through Mark Littler Ltd we can arrange for up to 6 bottles to be bottled for you to keep.
If you have a cask of whisky that you are looking to sell, have valued or would like more information on your options then please get in touch using the form below and someone will be in touch.
Send me my free cask buying guide