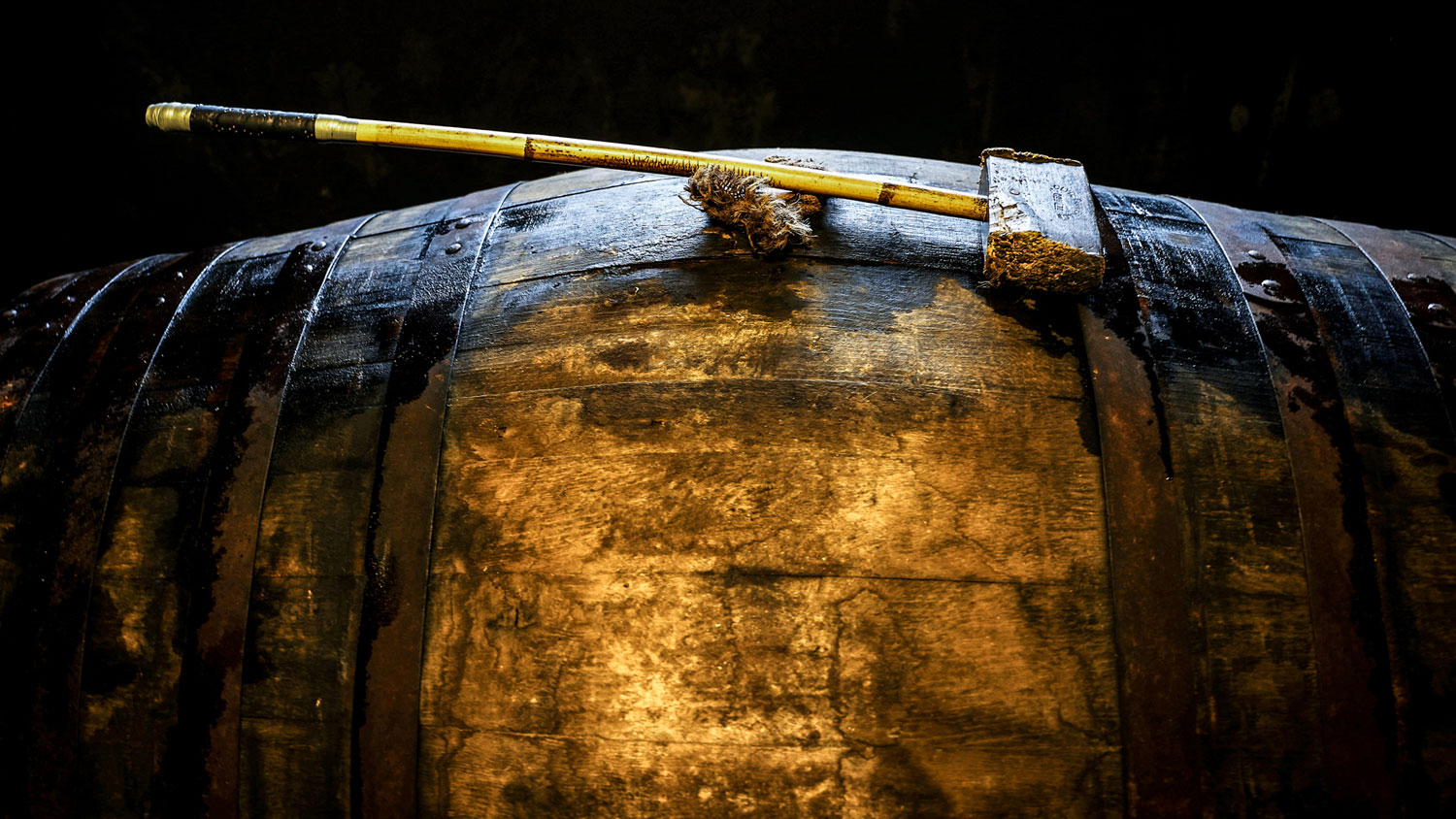 Are you aware of how much it costs to convert a cask of whisky into bottles? Bottling a cask of whisky is frequently the first option that occurs to members of the public when they look at selling a cask. Often, we find that selling in bond is the most profitable way of selling a cask. However, if you are looking at bottling a cask you will need to consider the costs involved in bottling.
What does it cost to bottle a whisky cask?
You will need the following information in order to calculate the bottling cost for a cask:
The purchase price of the cask, this should include commission or buyer' premium (if it's a cask you're looking to buy; buyer's premium at auction is often around 20%, as a representative example our commission is £300)
The cask's RLA (regauged litres of alcohol) or bulk litres, and the ABV (alcohol by volume) of the cask. If this is for a cask you own you can get this information from a regauge, if it is for a cask you are looking to buy the seller should provide this information
Once you know the above information you will be able to calculate the following costs associated with bottling:
VAT is payable on the purchase price at 20%
Duty must be paid at £28.74 + VAT per RLA
The cost of moving the cask to the bottling plant and shipping the bottles to you. If you're unsure of this we suggest £700 as an average.
The cost of bottles, bottling, labels, capsules, corks, shipping boxes etc plus VAT. This varies from £5/bottle for a very basic setup to £20 for a luxury design, box etc. If you're unsure then use an average of £10 per bottle.
To calculate point 4. you will also need to consider your bottle size (50cl, 70cl etc) and also whether you will bottle at cask strength or will choose to dilute the whisky. Whisky can be diluted using Scottish spring water down to a minimum of 40%. If you choose to dilute your whisky you will get more bottles from the cask, however cask strength whisky is generally more commercial so you will need to consider you options here carefully.
You may have noticed that this is all rather convoluted and not particularly easy to work out. That is why we created our Cask Calculator.
The Cask Calculator is designed to work in two ways:
It helps buyers work out the cost of bottling a cask, which is often overlooked by the public
Buy providing an indicative per bottle cost you can compare the value to similar bottles and verify the asking price of a cask
The Cask Calculator is simple; you put in the costs and details for your specific cask and it will tell you how much that cask will cost to bottle (at cask strength in 70cl bottles) and what that equates to as a per bottle cost. You can then compare that per bottle cost to wholesale value of similar bottles to see if they are comparable.
Two Working Examples:
Here's a working example for a hypothetical cask you are looking to buy at auction, with an estimate of £10,000, an RLA of 120L and an ABV of 55%:
Cask purchase price: £10,000 + £2,000 buyer's premium
VAT: £2,400
Duty + VAT: £4,135
Shipping: Averages at £700
Bottling at an average of £10 per bottle: £3,737
Total bottled price: £22,272
Price per bottle: £72
Here's a second working example for a hypothetical cask which you purchased for £3,300, when you come to bottle it has an RLA of 120L and an ABV of 55%:
Cask purchase price: £3,000 + £300 commission
VAT: £660
Duty + VAT: £4,139
Shipping: Averages at £700
Bottling at an average of £10 per bottle: £3,741
Total bottled price: £11,832
Price per bottle: £38
We have used two identical casks here so you can see the significant difference in costs made by the VAT owed on the purchase price when you remove that cask from bond. In the first example the cask is already mature, and you pay a premium for that, but you must also pay VAT on that premium. In the second example you would have purchased the cask as a young cask and waited for it to mature before you bottle it. In this way you significantly reduce your potential costs, but clearly this requires an investment of time.
Wholesale Versus Retail Mark-up
The whisky industry works on a 50-60% mark-up from wholesale to retail. If you want proof of this here is an excerpt from an information pack provided by an investment arm of Diageo with relation to how to price products:
You'll want to be at 60% gross margin, with a plan in place to get to a margin above 60%. We'd suggest not starting production if your gross margin is not at least 50%.
You can read more here: https://www.distillventures.com/insights-and-trends/startups
What this means is that the prices you see on retail stores (i.e. the prices in whisky shops) is 50-60% more than what you can achieve when you sell your bottles – unless you have your own alcohol store of course. That means if you see a comparable bottle selling for £75 in a whisky shop, you need to halve that, or look for wholesale values, which you can find through online auctions.
Our Cask Calculator is completely free to use and has been designed to help members of the public in their cask buying journey, so please make use of it. In addition, if you have any questions at all about casks then please get in contact; you'll find our email and office phone number at the top of all our website pages.
Send me my free cask buying guide