You may be looking to invest in whisky as an alternative investment in 2022, but it can be difficult to know where to start. Here at Mark Littler Ltd, we've put together this guide, taking a look at the most anticipated releases of 2022 so that you can secure your place in the ballots.
For our latest investment advice make sure you check out our 2023 investment guide, or our 2021 whisky investment guide can be found here.
Whisky Investment: Flipping vs. Long Term Investment
Before we go any further you need to understand the difference between a whisky investment, and whisky speculation.  
We argue that if you want to make a sound whisky investment then you should invest in older and rarer bottles such as the Macallan 25 Year Old series.  These bottles have been on the market for a long time so there are hundreds of previous sales results going back decades.  As such you can gauge how well this bottle has performed over time and what potential future returns are likely to be.  You can be certain that the growth of these bottles will be much slower than modern releases like we outline below, but they are arguably a safer investment and are not likely to be subject to large drops in value as can be the cask with modern releases.
The problem with buying old and rare bottles as an investment is that there is not much thrill involved.  They are relatively stable, long term investments, and as such there are no dramatic increases in value.  
If you're looking for an adrenaline rush and the feeling you are making a lot of money then you really need to be buying modern releases and become what has become known in the trade as a 'flipper'.  A flipper is someone who buys modern bottles upon their release and then immediately sells them.  There is no doubt that demand is far greater than supply at the moment, and as a result the prices rapidly jump after the initial release.  As such there can be great profits available to those who are able to secure a bottle.  However, as we have seen with bottles such as the Macallan Genesis 2018 prices soon drop and correct themselves after the initial flurry of interest.  With this in mind if you are planning on buying new releases of whisky in 2021, the surest way to make the greatest profit is to sell them as soon as you receive them.
Highly Anticipated Releases: Future Best Investments?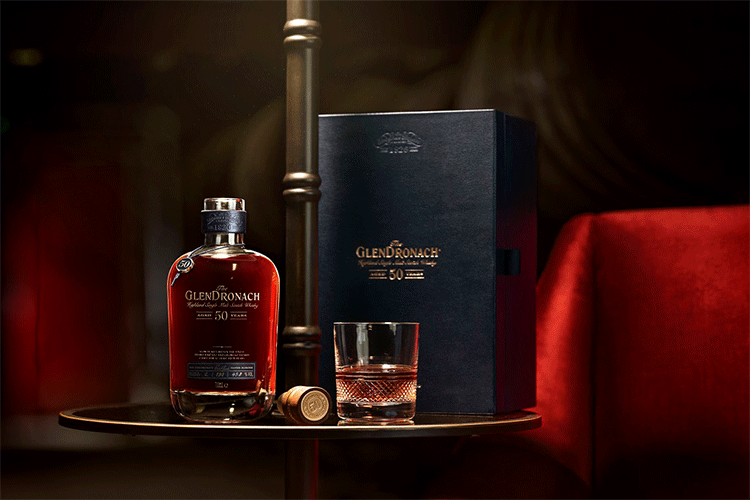 Original retail price: £20,000 
Glendronach have recently announced their oldest expression to date: the 1971 50 Year Old. Set to be available in early 2022, this 50 year old was matured in Spanish oak sherry casks and has been described by Serge Valentin of WhiskyFun to have notes of chocolate, orange, and eucalyptus. There are no details as yet as to how the 50 Year Old is going to be released, however a ballot could be likely. It will be an incredibly exclusive release of just 198 bottles, each priced at £20,000. The first bottle of this release has already been sold, in Sotheby's Distillers 1 of 1 auction, where it achieved £40,000 – however the bottle was accompanied by a visitor tasting experience.