If you are thinking of alternative investments in 2023 you may be considering investing in whisky bottles or casks. It can be difficult to know where to start in the world of alternative investments, especially in unregulated markets. Here at Mark Littler we have an education first approach to helping you choose if whisky is the right option for you in 2023.
You can also read our guides for 2022 and 2021. To keep up to date throughout the year make sure you keep an eye on our YouTube channel where Mark runs through current releases and top tips.
Whisky Investment: What's your timeframe?
The first thing to think about when looking at whisky investment is your timeframe and expectations. Generally we suggest thinking of whisky as medium to long term investment.
Medium to long term growth
Whisky bottle investment give flexibility to react to changing markets but generally the sounder long term growth is going to come from vintage collectable bottles like vintage Macallan or older discontinued releases from the likes of Port Ellen where something is going on in the background to drive a rise in prices. You can read more about the market in our in depth bottle investment guide.
Vintage bottles with a continuous price history allow for some reliability in predictions of growth and assessment of future potential. As such you can gauge how well these bottles have performed over time and what potential future returns may hold.  Most of these bottles aren't going to see tripple figure growth over a few months but they provide reliable, data driven growth and are arguably a lower risk investment compared to the types of bottle we will discuss below.
Often the problem with investing in older and rare bottles is that there is not much thrill involved.  They are relatively stable, long term investments, and as such there are no dramatic increases in value that alternative investments are known for.
Short to medium term growth  
Often the expectation and appeal of alternative investments is the ability to make rapid short term gains. In the world of whisky this is usually done through 'flipping,' which is simply the process of buying something on release in the hope that it sell out and you can then re-sell the item for more on the secondary market.
For whisky bottles the most reliable way of making money through flipping is to win or buy a modern bottle of Macallan on release. You need to be registered on the Macallan website to enter their ballots. Most of their ballots and releases sell out quickly and the lucky winners then re-sell their bottles on the secondary market to buyers who missed out on release. Flipping is fairly reliable as long as you are fast enough to sell the bottle, but obviously has moral implications and the risks are high as the secondary bottle prices can occasionally drop very quickly and be quite variable even within one month's worth of auctions.
You can of course flip bottles that are not Macallan, but the risks are often higher as the secondary market prices are less reliable than for Macallan.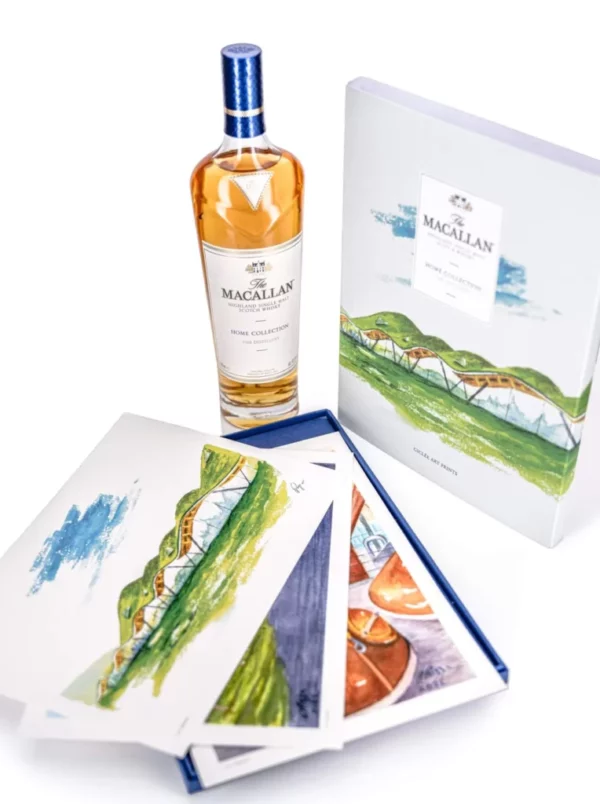 Flipping as an investment
For those who buy the right bottles and time things right buying modern bottles can provide short term profits. They are not risk free however, as we saw with the Macallan Genesis 2018 when prices dropped rapidly in the months following the initial release. For those that purchased that bottle at auction or secondary retail in the initial months after release the bottles are still not worth what was paid.
Long term, ten year plus investment
If you are looking for a 10 years plus investment, then casks are potentially suitable. You need to be looking at a minimum of ten years to tie up that money for the best returns. We can help you buy casks from suitable distilleries with a delivery order, but at the moment we have a six month plus waiting list. You can explore our cask investment pages for a more in depth look at this investment.
Customised investment advice
If you are interested in investing in whisky in 2023 but aren't sure where to start then Mark Littler can help you build a portfolio. Contact us for a bespoke quote.
Future Best Investments?
If you want to keep track of interesting bottles as they come out during 2023 then we suggest you subscribe to our YouTube, as that is where Mark covers bottles that he thinks are worth a look at as they are released. Otherwise for a run down of things to watch out for in 2023, read on.
Core range Glenfarclas
Long term followers will know that Mark is a big advocate for generally undervalued core range Glenfarclas bottles. These are definitely a long term project rather than a short term flip.
Dalmore Luminary
The first from the new Dalmore Luminary collection was released in 2022. Dalmore is another distillery that Mark tends to think is undervalued and the first in this new collaborative series was beautifully packaged and well recieved, so we are looking forward to the next bottling.
Macallan investment bottles for 2023
Macallan bottles to keep an eye out for include the Archival Series Folio 7, which did not make its expected appearance in 2022. We have heard Macallan are apparently switching to a 2 year release schedule with the Folio bottles, so Folio 7 may be hitting the ballots later in 2023. The general Folio prices are dropping but this is still likely to be a big win for the short term flippers and anyone who is able to get their hands on it at RRP.
Sticking with Macallan, the 2023 18 year old Sherry Cask release is always one to keep an eye out for and makes a good starting collection. For those with slightly deeper pockets any addition to the Distil Your World series is likely to be worthwhile based on the performance of the first two bottles. You will have to have access to travel retail for that purchase though.
Other tips?
Moving away from Macallan, Rosebank are due to open their new distillery in 2023. They released a 31 year old as their final pre-opening release but it is worth keeping an eye out for any celebratory releases from the distillery to mark that occasion.
Laphroaig have historically had the royal warrant from now King Charles, so it will be interesting to see if they get the updated version and if that has a knock on impact on prices with the old warrant on.
Keeping with the royal theme we saw a big knock on effect for prices for royal bottlings with the late Queen's jubilee last year. Expect to see similar bubbles around royal themed bottles for the King's coronation in May. We are not expecting any official corronation bottlings from Macallan given their lack of anything last year, but we would expect other distilleries to release commemorative bottles to mark the celebration, which may prove popular.
A buyer's market 
The reality of the 2023 whisky market is that it's a buyers market. Like other alternative assets we are seeing a plateau or drop in prices, likely due to more sellers than buyers because of the current economic situation worldwide. If you can afford to buy right now then it can be a cost effective way to get your hands on some great collectables. However, we would not suggest buying anything that you can't afford to keep hold of for at least the medium term in order to give time for the market to recover.
If you are interested in buying bottles of whisky then our shop offers a convenient way to purchase bottles at the lowest retail prices.