If you are looking to invest into whisky in 2021 but don't know where to start then this is the guide for you.  As well as looking at releases which have already hit the market we take a look at some of the most anticipated releases of 2021 so you can make sure you get your place in the ballots.  But where do you start?
Whisky Investment: Flipping vs. Long Term Investment
Before we go any further you need to understand the difference between a whisky investment, and whisky speculation.  
We argue that if you want to make a sound whisky investment then you should invest in older and rarer bottles such as the Macallan 25 Year Old series.  These bottles have been on the market for a long time so there are hundreds of previous sales results going back decades.  As such you can gauge how well this bottle has performed over time and what potential future returns are likely to be.  You can be certain that the growth of these bottles will be much slower than modern releases like we outline below, but they are arguably a safer investment and are not likely to be subject to large drops in value as can be the cask with modern releases.
The problem with buying old and rare bottles as an investment is that there is not much thrill involved.  They are relatively stable, long term investments, and as such there are no dramatic increases in value.  
If you're looking for an adrenaline rush and the feeling you are making a lot of money then you really need to be buying modern releases and become what has become known in the trade as a 'flipper'.  A flipper is someone who buys modern bottles upon their release and then immediately sells them.  There is no doubt that demand is far greater than supply at the moment, and as a result the prices rapidly jump after the initial release.  As such there can be great profits available to those who are able to secure a bottle.  However, as we have seen with bottles such as the Macallan Genesis 2018 prices soon drop and correct themselves after the initial flurry of interest.  With this in mind if you are planning on buying new releases of whisky in 2021, the surest way to make the greatest profit is to sell them as soon as you receive them.
What have been the best whisky investments of 2021 so far
Ardbeg – Arrrrrrrdbeg!
[January]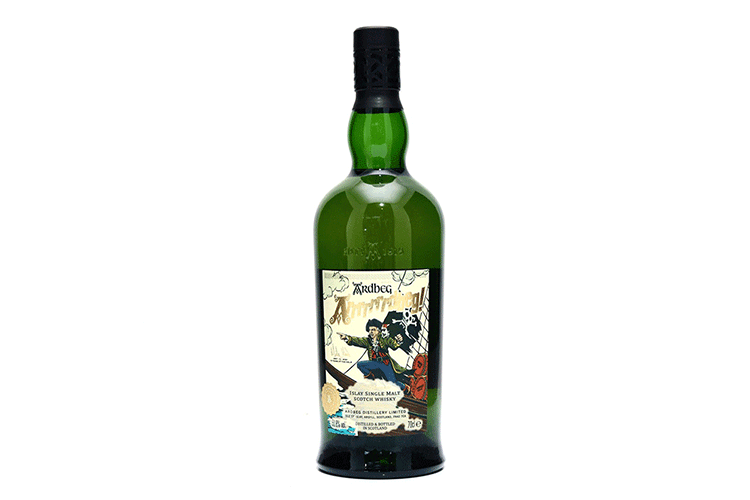 Original retail price: £145 
Current auction value: £200 
Trending: down – the auction high was £440 in February 2021 
Ardbeg's 2021 release, the Arrrrrrrdbeg!, commemorates departing Master Distiller Mickey Heads who has left the distillery after 13 years. The Arrrrrrrdbeg! is the first Ardbeg whisky to have been matured entirely in rye casks, which provides a gunpowder aroma in keeping with the pirate theme. The Arrrrrrrdbeg! was released as part of the Committee Releases, of which Mickey Heads has overseen the bottling of 12 others. Whilst this Ardbeg release didn't experience a huge price jump when it was released, its value did increase to £440 at auction in February, from its original price of £145. This seemingly hasn't lasted however, as its current value at auction is in the region of £200.         
Ardbeg – Guaranteed 25 Years Old

[January]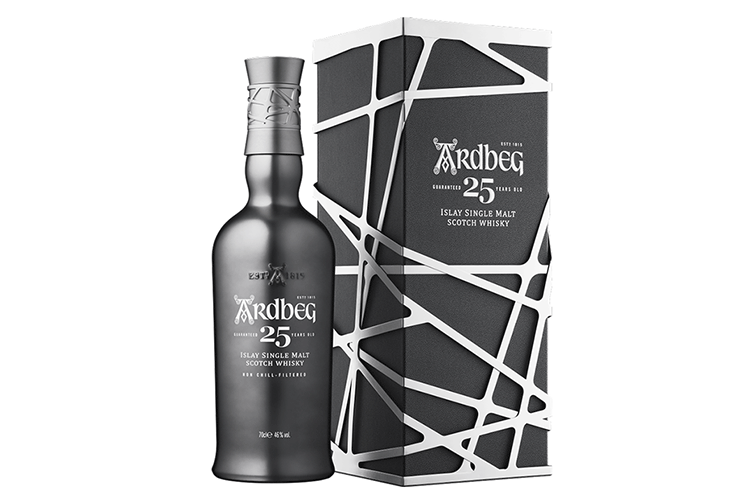 Original retail price: £710
Current auction value: £1100 
Trending: down – the auction high was £1475 in April 2021 
The Ardbeg Guaranteed 25 Year Old is the oldest expression of Ardbeg to date, having been distilled in the 1990s during a tumultuous period in Ardbeg's history. The Ardbeg 25 Year Old has joined the distillery's core range of whisky but it is only available in limited quantities due to its age, hence the auction value. Ardbeg claims that this release still maintains all of the powerful smoky flavours of its younger whisky while the older age statement introduces additional intricacies. The limited number of the Ardbeg 25 Year Old has ensured that its value increased at auction immediately following its release. However, after a peak in April at £1475, the auction value seems to be decreasing.    
Midleton Very Rare Vintage
[February]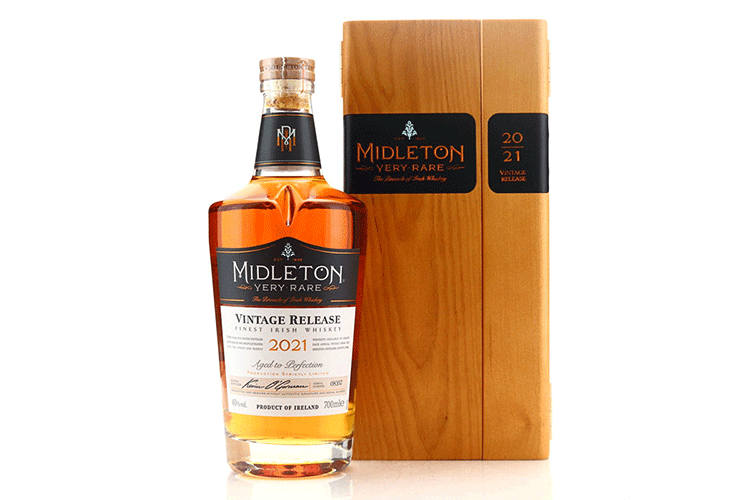 Original retail price: €180 (£155) 
Current auction value: £330 
Trending: down – the auction high was £663 in March 2021 
The 38th edition of the Midleton Very Rare series and the first for new Master Distiller, Kevin O'Gorman, this Irish blend includes whiskey from 15 to 36 years old. The 2021 edition uses a mix of both first and second fill casks and each whisky is hand selected. The 2021 Very Rare is the first to have been released at the beginning of the year, all other releases in the series have been autumn time, and this was to honour the new Master Distiller beginning his tenure. Whilst this release did see a significant rise in value at auction soon after it was first released, a 400% increase from £155 to £663, it is now steadily decreasing. However there has been a reserve of this release kept by Irish Distillers for purchase in autumn which could see prices rise again.
Macallan x Sir Peter Blake – Anecdotes of Ages Collection

[February]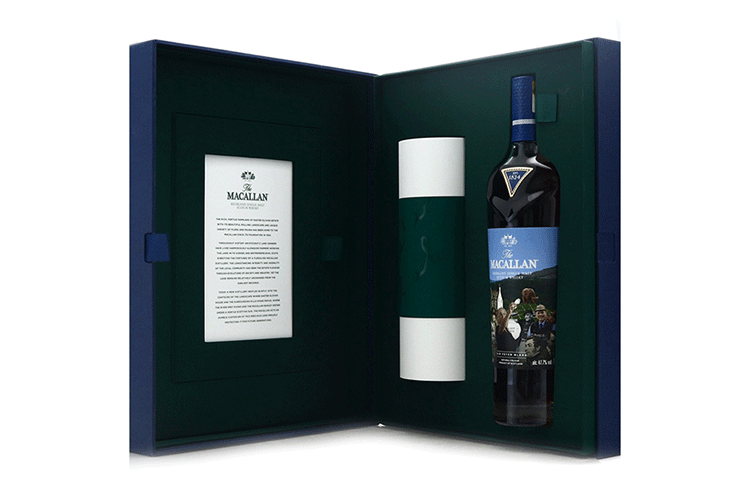 Original retail price: £750
Current auction value: £3000
Trending: down – the auction high was £3400 in March 2021
The Anecdotes of Ages Collection is the third collaboration between Macallan and artist Sir Peter Blake. This release was designed to commemorate and tell the story of characters from the distillery both past and present. There are 13 different label designs in the collection, each of which are displayed on a printed scroll that accompanies each bottle. Although Macallan claims that this is a limited release, the Anecdotes of Ages collection is actually at the bottom of a pyramid release. At the very top of this pyramid is the 13 original bottles designed by Sir Peter Blake. These 13 exclusive labels are one of a kind and are expected to sell for between £85,000 and £500,000 apart from one which will be archived by Macallan. The second step on this pyramid is a release of the 'Down to Work' collection which will comprise of 322 bottles with a single label design done by Sir Peter Blake commemorating Macallan's commitment to sherry oak casks. These limited bottles are expected to sell for approximately £60,000. The Anecdotes of Ages bottles are digital reproductions of the original 13 bottles.          
Highly Anticipated Releases: Future Best Investments?
Brora – Triptych Collection 

[May]
Original retail price: £30,000 
The Brora Triptych collection was announced as the first release of the newly reopened distillery. The collection features 3 vintage statements that each represent one of the iconic styles of Brora's history; a 1972, a 1977, and a 1982. The collection is going to be available only as a set of 3 500ml bottles that have a retail price of £30,000 and of which there are only 300 available. Those lucky 300 who buy the Triptych collection will be invited by Master Distiller Stewart Bowman for a tour of the new distillery facilities. 
Yamazaki Single Malt Limited Edition

[May]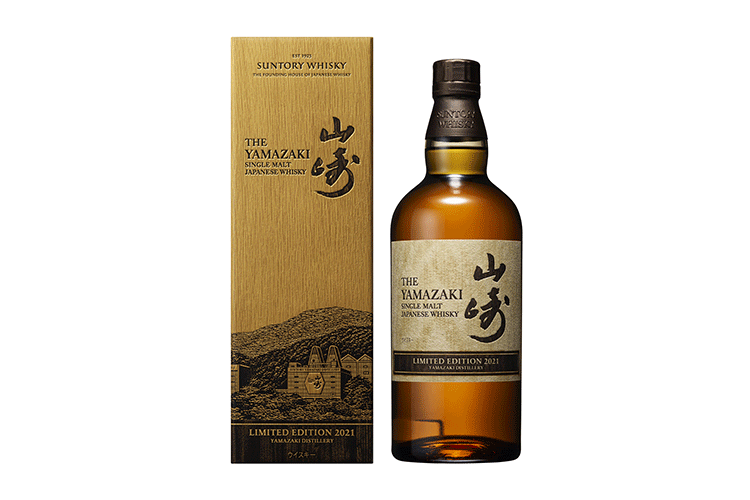 Original retail price: ¥8000 (£53)
Picking up the series after 4 years, the Yamazaki Limited Edition single malt will be the first since 2017. This single malt has been maturing in virgin Mizunara Japanese oak casks for at least 12 years which is a new development for the 2021 edition as early editions featured some younger whisky. The limited edition single malt has been designed for the purpose of gift giving and as such are presented in gift boxes. The new Yamazaki is being bottled at 43% and are going to be available immediately in Japan only. It is yet to be known if Suntory has plans to release this single malt worldwide.     
Hibiki Blossom Harmony 

[May]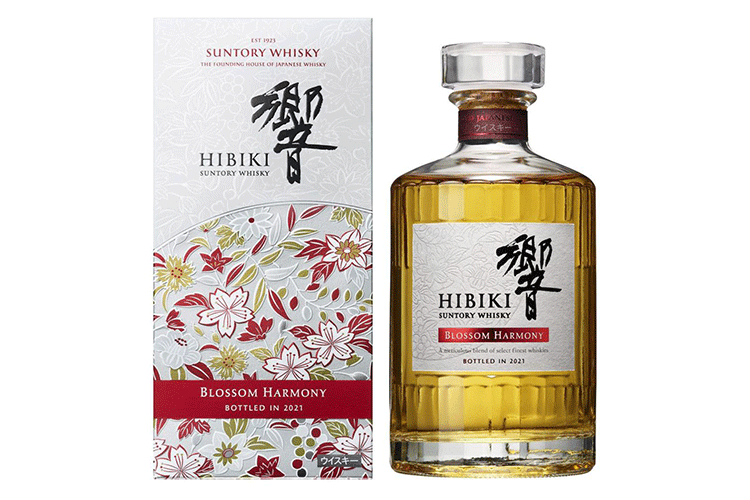 Original retail price: ¥8000 (£53)
The new Hibiki Blossom Harmony is set to be released in tandem with the Yamazaki single malt as part of Suntory's gift giving release. The Hibiki Blossom Harmony is a blend of whisky that has been matured in Sakura (cherry blossom) casks with whisky from the original Hibiki whisky. The Hibiki was originally released in 1989 to commemorate Suntory's 90th birthday and it's the most premium blended whisky that Suntory produces. As with the Yamazaki, the Hibiki Blossom Harmony will be released in Japan in limited numbers and there are no plans as of yet to release it worldwide by Suntory.