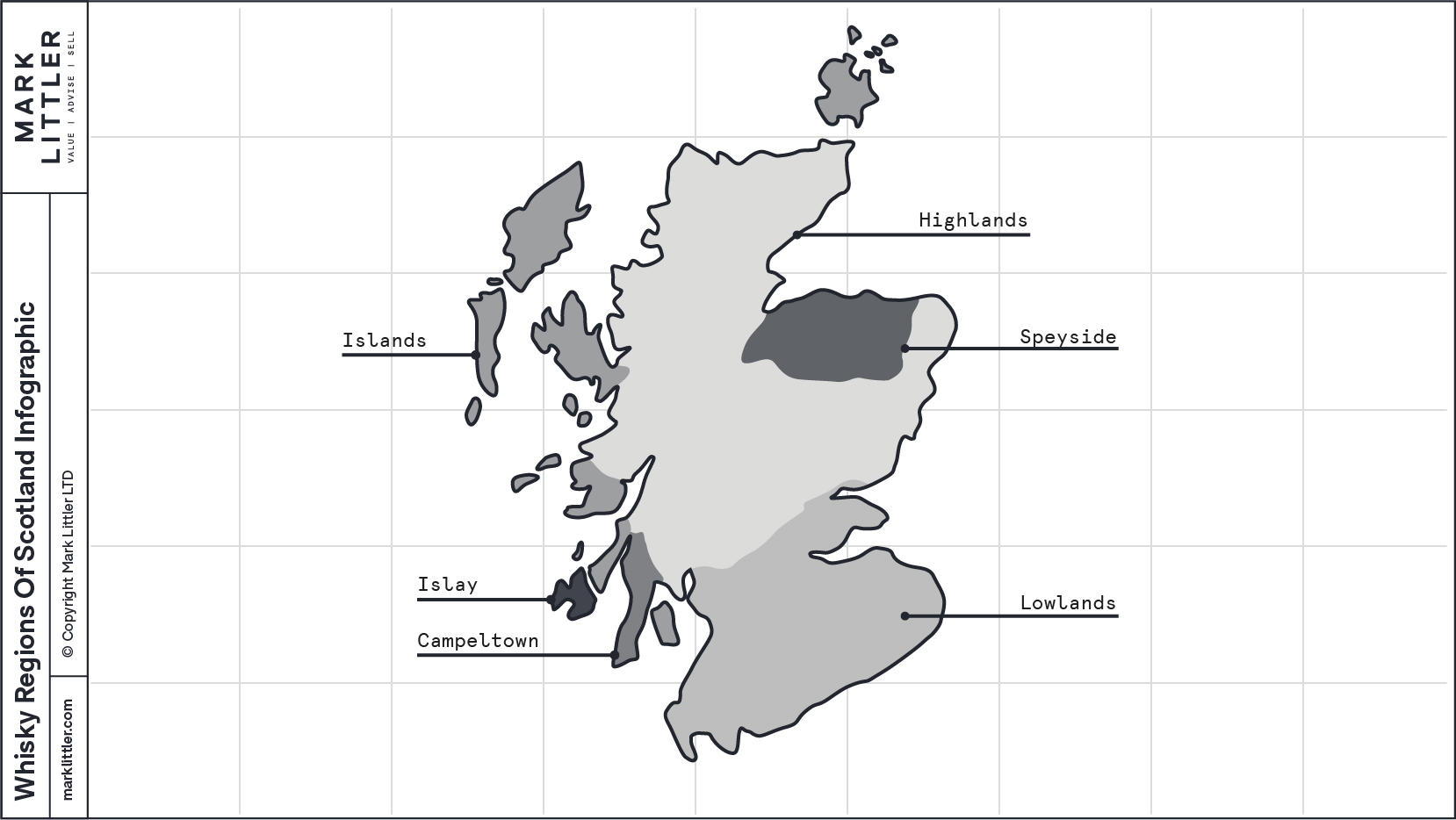 Scotch whisky is a term that encompasses a range of different whiskies with different flavours and notes. From peated to unpeated, oaky to fruity, the five whisky regions of Scotland produce unique whiskies that allow any whisky lover to try a dram and get a taste for the region. The five whisky regions of Scotland officially recognised by the Scotch Whisky Association are the Highlands, the Lowlands, Islay, Campbeltown, and Speyside. The Islands region is also recognised by some, although it is debated. 
Each region produces unique whiskies that are characteristic of the regions they are from, meaning that each whisky region has established its own identity and that some whisky drinkers prefer one region to another. This is because of the part that geography plays in influencing the taste of whisky. Variations in the peat used in the whisky, and the effect of climate on maturation influence the end product, and the whisky that you buy from retailers.
If you are hoping to expand your knowledge, and palette, when it comes to the whisky regions of Scotland, then read the comprehensive guide below to find out which flavours and famous bottles come from each region, and perhaps even purchase a bottle yourself. 
What is Legally Scotch Whisky?
For a spirit to be called 'Scotch whisky' it has to be distilled in Scotland and then matured in Scotland for a minimum of three years before being bottled.
There are 6 regions of Scottish whisky and they are:
The Highlands

The Lowlands

Speyside

Islay

Campbeltown

The Islands (disputed)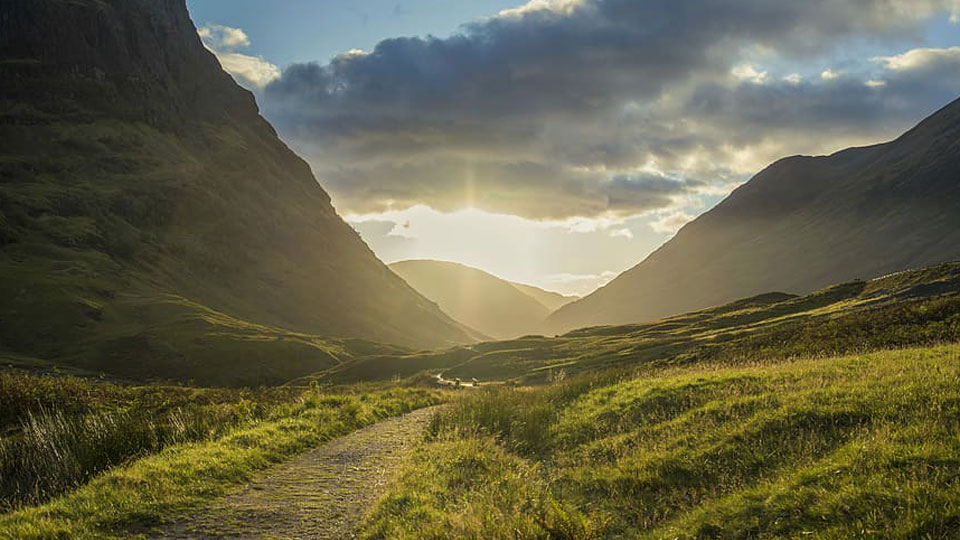 The Highlands Whisky Region
The Highland region is the largest of the five whisky regions, meaning that it has a large variety of flavours, from the lighter whiskies of the central part of the region to the salty malts all the way from the coast. Some Highland whiskies are peated, and some unpeated. It is difficult to make statements about the character of highland malts because the region is so vast; it encompasses Edinburgh, Glasgow, and Aberdeen. The region produces some beautiful whiskies from some very well known distilleries. 
GlenDronach, Dalwhinnie, Glenmorangie, Dalmore, Ardnamurchan, and Ben Nevis, are just some of the infamous distilleries in the Highland region. 
Ardnamurchan is an example of a coastal distillery with distinctive salty flavours, whereas Knockdhu produces a more fruity malt. The two whiskies are vastly different, but from the same beautiful region, demonstrating the variety that comes out of the Highlands. 
If you would like to get a taste of this varied region, there are some stunning bottles on offer, both on a budget and for deeper pockets. 
Master of Malt has a 33-year-old Clynelish single malt from 1973 on sale for £4,995. Other retailers of rare and expensive bottles include Whisky Exchange, The Whisky Vault, The Whisky Shop, and Laithwaites. 
If you are looking for a taste of the Highlands but don't have thousands to spend, Waitrose is selling a 10-year-old Glenmorangie for £19, and a 15-year-old Dalwhinnie for £38. You can also buy bottles from prominent distilleries on Amazon. 
Other bottles include: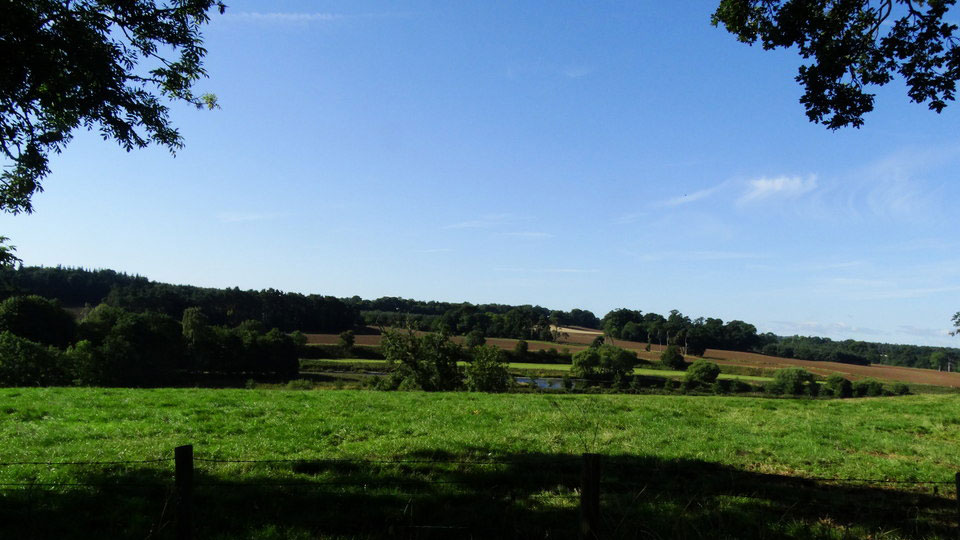 The Lowlands Whisky Region
The Lowland region spans the south of Scotland towards the border with England. Lowland whiskies are often recognised by their gentle and light notes of citrus, grass, and ginger. The Lowlands are generally associated with grain and blended whiskies. However, in recent times Lowland distilleries have begun to once again distil new-make single malt. The majority of Lowland whiskies are unpeated, although distilleries such as Ailsa Bay and Annandale have been recognised for their experimentation with peat. 
Some famous Lowland distilleries include Annandale, Auchentoshan, Glenkinchie, Lindores Abbey, Borders, Bladnoch, and The Glasgow Distillery. 
Auchentoshan (pronounced ock-un-tosh-un) produces light single malts with notes of ginger and grass with a slight nuttiness. Lindores Abbey produces unpeated spirits that are distinctly malty with notes of pear and cereal. Both of these whiskies are characteristic of the region; light, airy, and grassy. 
If you would like to try a dram of a Lowland whisky, we have plenty of recommendations for all budgets. 
Masters of Malt is selling a bottle of Annandale Man O'Words, an unpeated single malt matured in a Buffalo trace barrel for £300. For a smaller budget, you can turn to supermarket retailers, Tesco is selling a bottle of Auchentoshan from a first fill Bourbon cask for £32.
Other bottles include: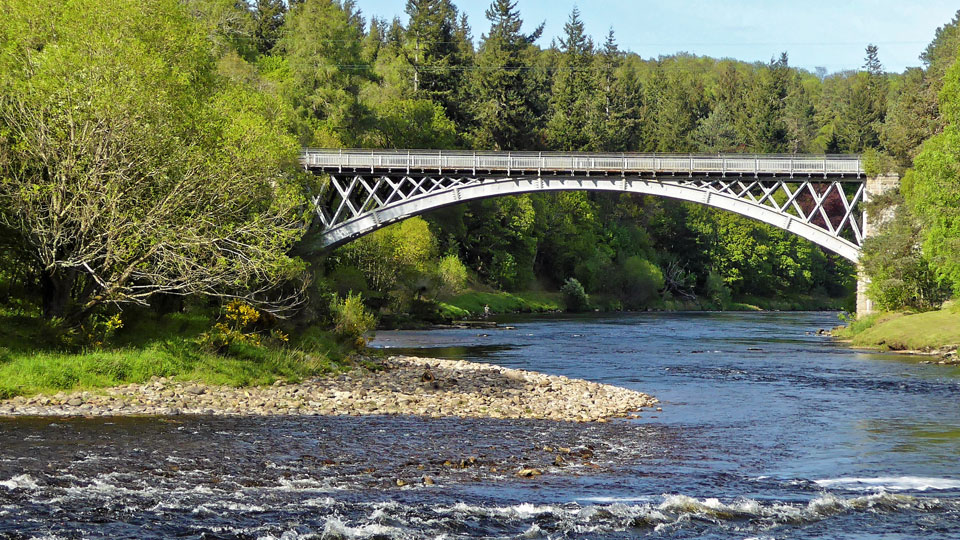 The Speyside Whisky Region
Speyside has the densest population of whisky distilleries of all the whisky regions in Scotland. The Speyside region has forty-nine distilleries, each producing unique expressions with distinctive flavours. The region is named after the River Spey which has served as a water source for many of the distilleries in the region. The region is home to vast and fertile glades and valleys, perfect for producing barley to make the whisky.
Speyside produces the current best-selling whiskies in the world: The Glenlivet and Glenfiddich. The region attracts droves of visitors every year.
The whiskies from these distilleries are known for being complex and varied with peat, smoke, notes of apple, vanilla, and spices all present in many expressions. However, just like with the other regions, each distillery puts its own stamp on their expressions.
Speyside whiskies are internationally renowned thanks to the quality of the spirit produced in the region. Speyside is home to the first 'luxury' whisky The Macallan, as well as Glenfarclas, Craigellachie, Balmenach, Aberlour, and many more. 
The Macallan distillery is a giant in the whisky industry, breaking numerous records at auctions in recent years, with a bottle (a 1926 60-year-old) selling for £1.5 million in 2019. Masters of Malt are selling a bottle of Macallan matured for 52-years for a whopping £79,995 (with free delivery. I should hope so!). If you don't have that lying around, you can buy a bottle of Macallan 12-year-old Triple Cask for £54.95.
There is a range of Speyside bottles for all budgets.
Other bottles from Speyside distilleries include: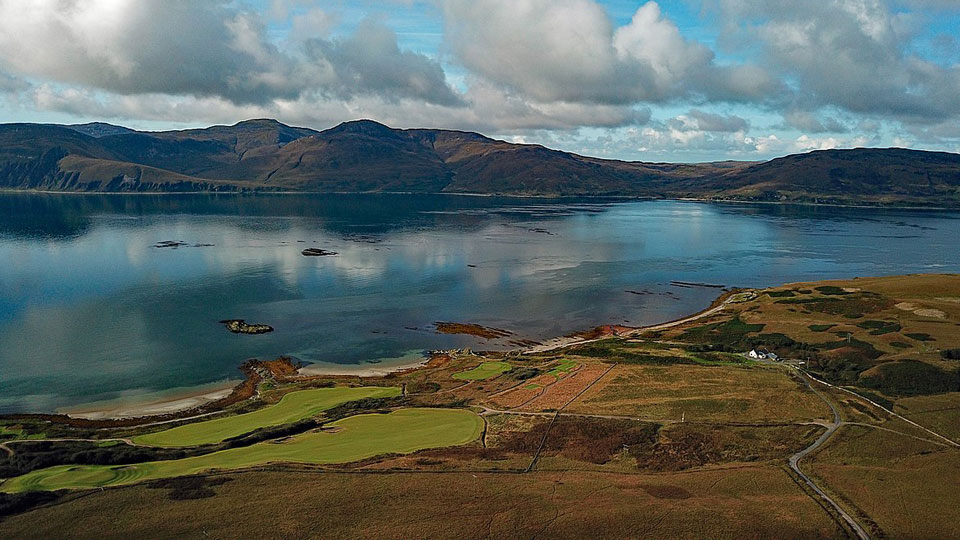 The Islay Whisky Region
Islay, pronounced (eye-luh), is not home to very many distilleries, but the distilleries that are there produce wonderful cult whiskies.
Islay is the southernmost of the Hebridean Islands, boasting beautiful views and distilleries that produce unique and tasty whiskies. Islay whiskies are characterised by smoky, peaty flavours, and notes of brine due to the distilleries' proximity to the sea.
Not all of the whiskies produced on Islay are peated; if peat is not to your taste then Bruichladdich is famous for going against the grain; their classic malt is unpeated.
Islay is a popular tourist destination, and you can visit the distilleries on the island and get a taste of Islay in person. 
Islay's distilleries are easier to list due to their small numbers. They are Ardbeg, Ardnahoe, Bowmore, Bruichladdich, Bunnahabhain, Caol Ila, Kilchoman, Lagavulin, and Laphroaig. The distilleries that are located on the south side of Islay are the most heavily peated, infused with peat-smoke and brine. The distilleries on the north side of the island, such as Bruichladdich and Bunnahabhain are much milder with a dry finish. 
Bruichladdich has grown in popularity over recent years, and bottles are steadily going up in price. Masters of Malt are selling a bottle of 25-year-old Bruichladdich from 1994 for £289.95. Cult distillery Caol Ila has been producing wonderful expressions for years, and Masters of Malt is currently selling a rare 40-year-old bottling from 1979 for £1,500. 
There are a number of stunning bottles on offer for whisky lovers with all budgets.
Other bottles from Islay include: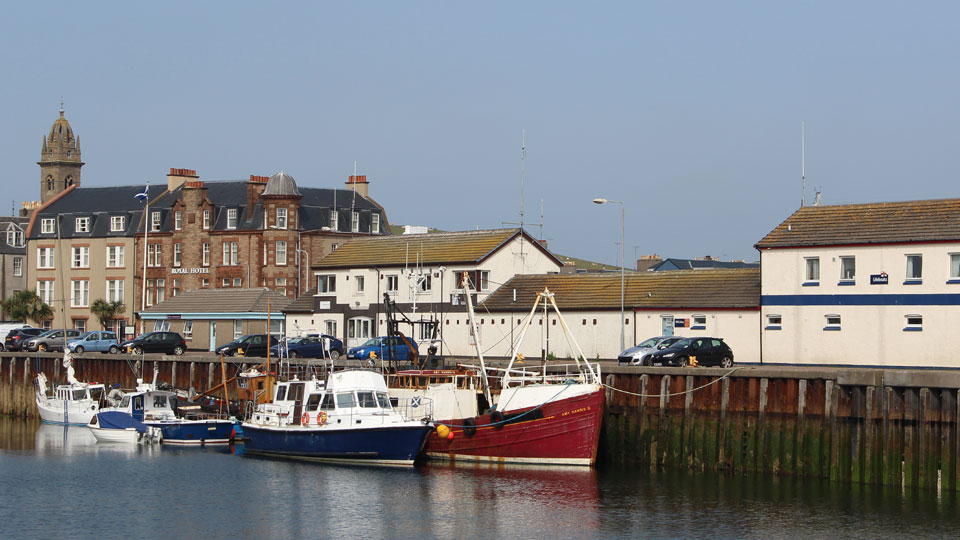 The Campbeltown Whisky Region
Campbeltown is the smallest whisky region of Scotland, both in terms of size and number of distilleries, located on a peninsula between Arran, Islay, and Northern Ireland.
Campbeltown was once a thriving whisky region, known as the Whisky Capital of the World. It was once home to more than thirty distilleries but there are now only three.
However, this means that the products of the distilleries that are still working there are highly sought after. Campbeltown is a tiny but very distinctive whisky region, that is shown by the fact that it is a region in its own right, even with only three working distilleries to its name. 
These distilleries are Glen Scotia, Glengyle, and Springbank. 
Despite the lack of distilleries, there are a number of wonderful Campbeltown whiskies for you to try.
Bottles from Campbeltown distilleries that are available to buy are: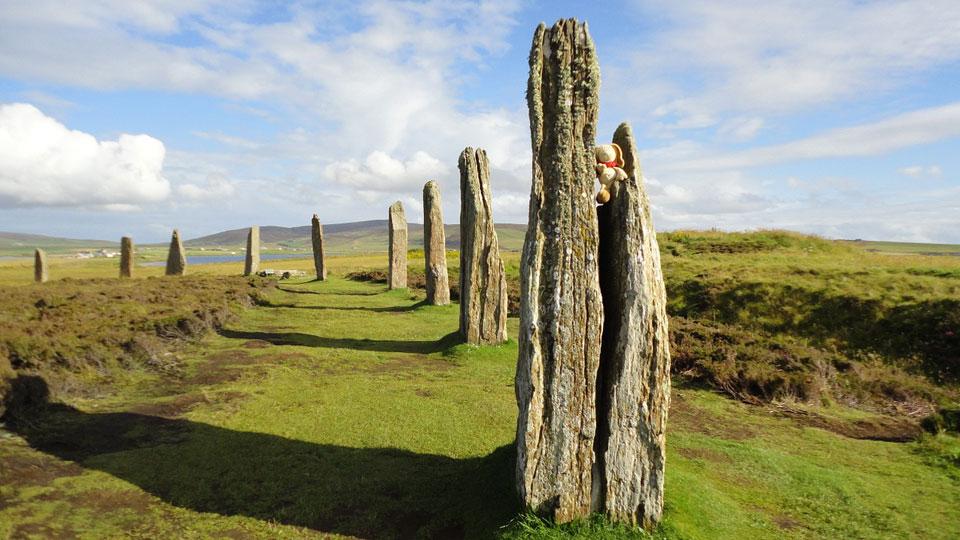 The Islands Whisky Region 
The Islands whisky region is a disputed region that encompasses the islands around Scotland, excluding Islay. Technically, the islands are part of the highlands region, although the whiskies that are produced on these islands tend to be more heavily peated than their mainland counterparts. However, island whiskies are not as heavily peated as Islay whiskies, which are in a league of their own (and a region of their own). 
Island whiskies are characteristically sweet, fruity, and peaty. 
There are over 800 islands on the Scottish coast. However, not all of them house distilleries. The small numbers of distilleries that are on the islands produce wonderful, sweet whiskies. Some of the most popular island distilleries include Highland Park (Orkney), Talisker (Skye), Arran (Arran), and Tobermory (Mull). 
There are a great number of wonderful island whiskies for you to try: 
So, there we have it; your official lowdown on the whisky regions of Scotland. If you are not yet sure which of the regions you enjoy the most, why not follow the links above and try some drams for yourself?