If you have a whisky cask to sell then the prospect may seem daunting. But selling a cask of whisky is a relatively simple process that can be summed up in five steps. Albeit ones that can take a number of weeks in order to get the best price for your cask.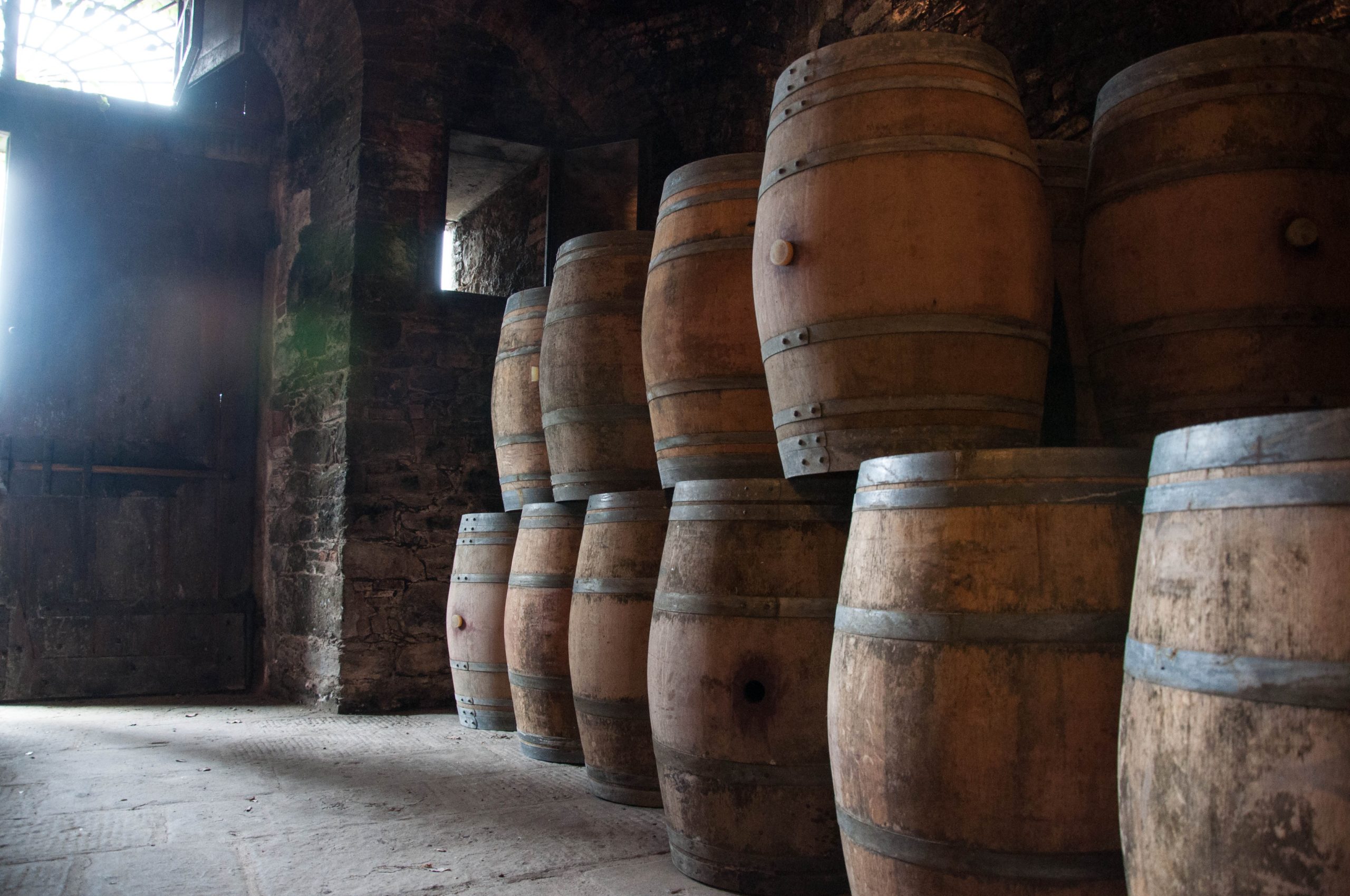 5 steps to sell a whisky cask:
Obtain the details of your cask
Find a buyer
Agree on a price /sign a contract
Send a sample (if the price is subject to sample)
Complete the delivery order
1. Obtain the details of your cask
The first step when you are looking at selling a whisky cask is to obtain the detailed information about your cask that allow it to be valued.
The distillery, distillation year, cask type and whether it is a first-fill or re-fill cask should have all be provided to you when you purchased your cask.
In addition, you will probably need to organise a regauge on your cask. If you are not sure what a regauge is or how to arrange one then get in touch and we can help get you started.
If you are getting your cask regauged it is a good idea to request a sample at the same time. Often you will need to send a picture of the sample (do not send an actual sample) to a prospective buyer.
2. Find a buyer for your cask
There are four ways to find a buyer for your cask.
Firstly, you can contact the distillery from which you purchased the cask. This is most people's first port of call, however be careful with this one as distilleries often hugely undervalue casks. This is simply because they have a warehouse full of their own stock, and so they do not need to pay a premium for your cask.
Secondly, you can sell your cask via a broker like Mark Littler Ltd. Brokers can help you reach a wider audience for your cask and contact buyers that as a private seller you might not be able to. For example, we market casks strategically to the right buyers in order to maintain exclusivity and get the best price.
If a sale is agreed, a broker then acts as a third party mediating between the buyer and the seller throughout the sale to ensure it runs smoothly. Brokers usually work on a commission basis (for example, we charge 10%, inclusive of VAT) and as such it is in their interest to get the best price for your cask.
The third option is through a dealer. A dealer is someone who buys the cask themselves with the intention of selling it on at a profit (just the same as in cars for example). As such dealers can sometimes get you a price more quickly but it may not be the best price.
The fourth option is to sell via a specialist auction. We specify that it needs to be a specialist auction as it is important that the auction house know how to market whisky otherwise you risk losing money. Even with specialist auctions they can be unpredictable and the uncertainty means they are not an avenue we generally advise when looking to sell a cask.
Like any auction, there is always potential for a cask to exceed or fall short of the estimate. In addition, buyers and sellers are charged commission and as such you will likely get a smaller proportion of what the buyer pays for the cask (not sure you follow, read about auctions versus private sales).
Things to know when you are finding a buyer for your cask:
It is not necessary to send out a sample to a prospective buyer. Usually a picture will suffice in the offers stage. The buyer may place an offer 'subject to sample', but that can be sent out once contracts have been signed.
Always consider getting a second opinion. Got an offer on your cask from somebody else? Mark Littler Ltd offer free valuations and advice without obligation and are always happy to chat to you about your cask's value.
Getting the right price for a cask takes time. It is possible to sell a cask quickly, but finding the right buyer for you whisky cask means taking the time to market it to the right people.
3.      Agree on a price
If you choose to sell at auction your price will be set by the bidding. But for all other ways of selling a cask you will agree on a price with the buyer and then exchange contracts.
4.      Send a sample
If the buyer has specified that the offer is subject to sample then this is the stage to send that to them.
It is unusual for a cask to be rejected based on the sample. Things that may cause an issue are a sulphur taint (more common on older, ex-sherry casks), or the whisky being completely unrecognisable as what it should be (based on the details from the regauge, distillery etc).
5.      Complete the delivery order
The whisky cask industry still runs on paper and ink so in order for your cask to be transferred you and the buyer will need to physically sign a delivery order transferring ownership.
You will sign and post the order to the new owners for them to sign and send on to the warehouse. This gets updated at the warehouse and the buyer becomes the new legal owner and can arrange for that cask to be moved/bottled etc. It is a bit like updating the land registry when you buy a house.
Once the delivery order is received by the warehouse and everything is officially transferred you will receive your money from the sale of the cask.
And there you have it, selling a whisky cask in 5 simple steps.

Sell a whisky cask with Mark Littler Ltd
If you are still unsure, want a complimentary valuation on your whisky cask, or would just like to discuss your options then please get in touch.
You can email us, call the office on 01260 218 718 or fill in the form below and Mark will get back to you.
Complimentary Cask Valuations
Are you looking for a quick valuation on a cask you own or are looking to sell?  Enter your details below and we will provide you with a free open market valuation of your cask.