With a 2022 turnover of £15.4billion, Diageo is the world's largest drinks company. Net sales to June 2022 increased 21.4% on the previous year, showing they are still actively developing brands and expanding through a global market.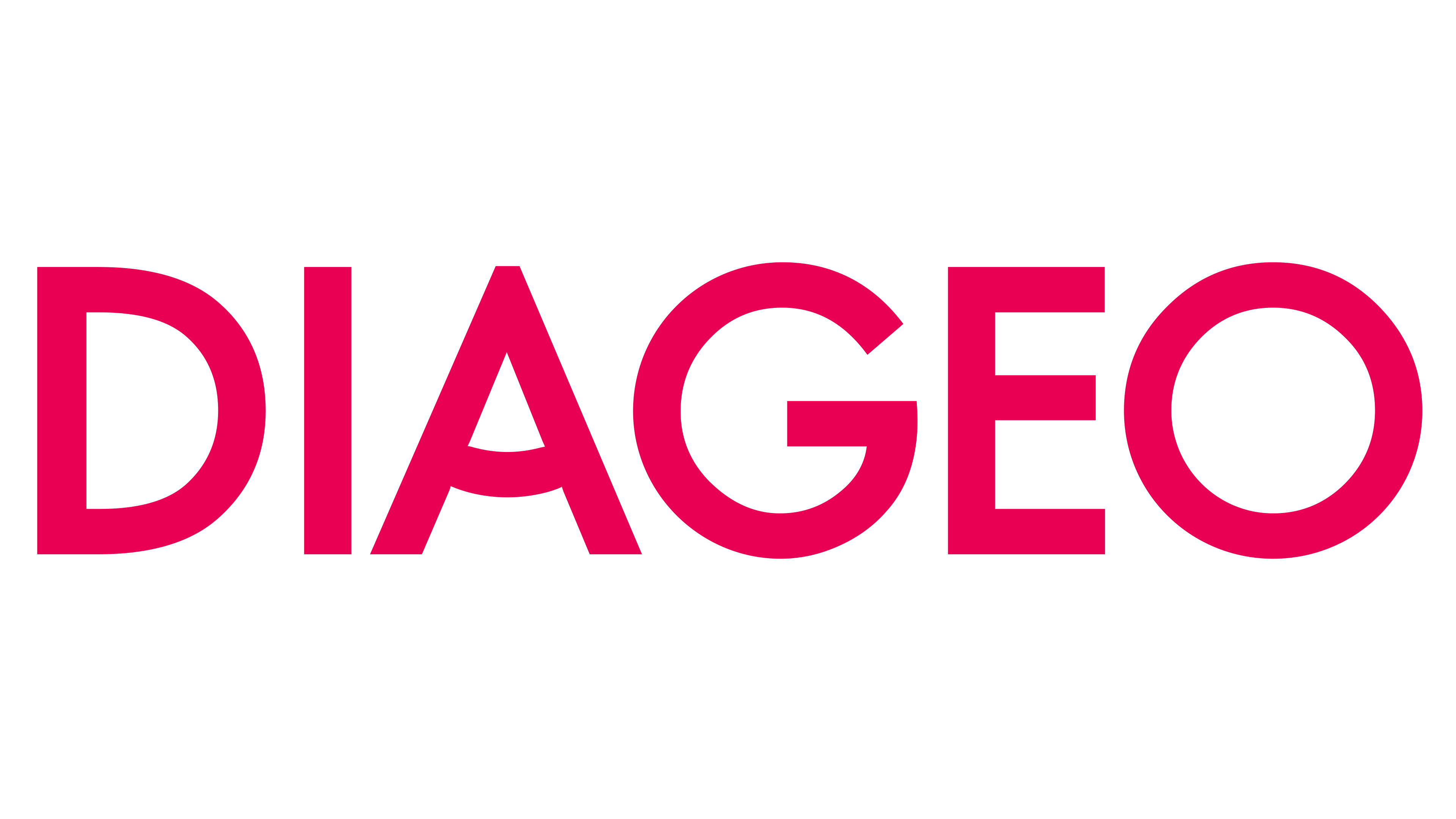 Diageo owns more than 200 brands, operates in over 180 countries, and employs just under 28,000 people globally. They own some of the world's most recognisable international brands such as Johnnie Walker, Smirnoff, Baileys, Tanqueray, Captain Morgan and Guinness as well as several brands that are important within smaller markets.
Scotch whisky represents 24% of Diageo's net sales as of 2022, and is therefore one of the most important aspects of their portfolio. Diageo owns 30 whisky distilleries in Scotland, including Lagavulin, Clynelish and Talisker, and control the production of 27.71% of Scotland's Scotch whisky capacity. For reference, Pernod Ricard are their closest competitor and own 13 distilleries producing 19.14% of Scotland's total capacity.
Diageo are not new to Scotch Whisky, they have been one of the biggest producers of Scotch since they formed as DCL in 1877, although their origins can be traced back to a few Lowlands distilleries in 1865. Diageo as we recognise it today formed in 1998 after the merging of Grand Met and Guinness was announced in 1997.
You can visit Diageo's website here.
Key Facts
Modern-day Diageo was formed in 1998 after the merging of Guinness and Grand Metropolitan was announced in 1997.

The name Diageo comes from the Latin word for day '

dia

', and the Greek word for word '

geo

'.

The company employs almost 28,000 people.

Diageo's headquarters are in London.

They have 132 sites globally and operate in 180 countries.

In 2016, Diageo ranked 11th out of 4,255 companies worldwide for diversity and inclusiveness in the Thomson Reuters Diversity and Inclusion (D&I) Index.

In 1759, Arthur Guinness signed a 9,000-year lease on St James' Gate Brewery in Dublin.

Diageo has three exclusive 'embassies' or clubs in Seoul, Beijing and Shanghai called Johnnie Walker Houses. VIP guests here have the chance to buy the most premium brands of whisky and have luxury whisky-inspired dinners.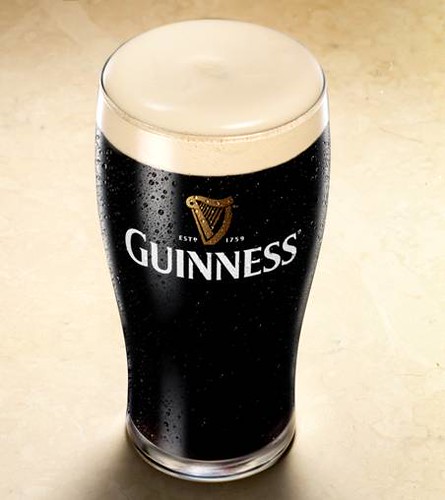 The History of Diageo
In the mid-19th century, the Scottish lowlands were an area of great activity in terms of whisky production. This activity was due to the new patent stills technique which allowed the distilleries to produce vast amounts of spirit, far above and beyond what was demanded. The distilleries were all competing with one another, and so overproduction became a problem. This is because as stock increased, prices decreased. In order to control the whisky output in the region the eight lowland distilleries formed the Scotch Distillers Association. However, this alliance had little effect on the whisky output and competition in the region. As a result, a much stricter approach was taken in the form of Distillers Company Limited (DCL). This company was composed of six-grain spirit producers and was formed in 1877.
In the late 1890s, the whisky industry experienced a sharp decline after an initial boom in business earlier in the decade. Temperance movements and heightened taxes caused many distilleries, some of which were in their early years, to close their doors. DCL survived, however, due to their ability to switch their production tactics to creating industrial alcohol, something which the distilleries with pot stills were unable to do. They also did not have unsaleable whisky to sell. This meant that DCL survived with relative ease compared to other distilleries and companies. DCL purchased several floundering distilleries and companies in the wake of the decline, and by 1922 they owned nearly every patent still distillery in Scotland.
The early to mid-1900s saw DCL expand and buy out some of the biggest blenders in Scotland at the time. These blenders were known as the big five: Haig, Buchanan, Dewar, Walker, and Mackie. Haig joined DCL in 1919, followed by the merged Buchanan-Dewar and John Walker in 1925. Mackies (White Horse Distillers) joined in 1927. After acquiring these big blenders, DCL controlled 80% of the domestic Scotch whisky market and 75% of the global Scotch whisky market.
The whisky industry underwent another drastic decline up until 1945 due to having to weather two world wars, a depression, and a prohibition in the USA. However, due to some excellent leadership in the form of William Ross who was chairman from 1925 to 1935, DCL weathered the storm very well. A combination of well-thought-out marketing, as well as rational and excellent whisky making and blending, meant that DCL stood in good stead to survive the crisis. William Ross is credited with the survival of the company.
Post war boom
In the 1950s, 60s, and 70s saw a huge boom in the popularity of Scotch whisky; alcohol was legal in America again, blends became popular, and demand soared all over the world. However, DCL's status as industry leader was in jeopardy during this period. The company had been holding onto old styles of management that were not suited to the new, modern styles of whisky-making that were sweeping the globe. The company quickly became a target for takeover, and they soon were forced to sell 11 of their 45 malt distilleries as the young market turned towards spirits such as vodka and white wine in 1983.
The Argyll Group attempted to purchase DCL for £1.9 billion in 1985, but DCL refused the offer. They turned to Guinness instead. Guinness purchased DCL in 1986 although it would become an infamous merger. It emerged that several fraudulent moves had been made by Guinness' manager, Edward Saunders. Saunders and several of his colleagues were later sent to prison, however DCL remained part of Guinness going forward.
Post-takeover, Guinness merged the wine and spirits companies of DCL and Guinness under a new name; United Distillers.

The creation of Diageo
In 1997 it the merger of Guinness and Grand Metropolitan was announced. Grand Metropolitan started out in the hotel business before moving into food and beverages. The merger took 7 months to be finalised and several conditions requiring the sale of certain brands were placed on the new company to prevent a monopoly situation emerging in some markets.
The new company formed by this merger was named Diageo, and is the largest spirits producer in the world.
In 2000, the company sold many of their food brands, such as Burger King, so that they could turn their focus to premium drinks and spirits. Diageo has been holding its position in the market ever since.
Acquisitions
In 2003, Diageo changed Cardhu Scotch whisky from a single malt to a blend, but changed it back again in 2006. In 2008, Diageo formed a 50/50 company with the Nolet family, which owns the exclusive rights to sell and distribute Kettel One vodka in the USA. In 2011, Diageo purchased Mey Içki, a Turkish spirit producer and distributor for £1.3 billion. 2012 saw Diageo invest heavily in Scotch whisky: a figure of £1 billion. In 2013, Diageo purchased a stake in United Spirits Limited, therefore becoming a major shareholder in the Indian company. Continuing their venture into premium spirits, in 2014 Diageo acquired Peligroso Tequila and entered a 50/50 partnership with Sean Combs with each party taking half of DeLeon tequila. In 2015, Diageo acquired Tequila Don Julio. In 2019, Diageo partnered with Jiangsu Yanghe Distillery Co., Ltd to create a new whisky that promises to blend the tastes of west and east. The whisky was created by master distillers from Scotland and China.
Diageo Owned Brands and Distilleries
Blair Athol

Glenkinchie

Dalwhinnie

Royal Lochnagar

Cragganmore

Cardhu

Glen Ord

Clynelish

Talisker

Oban

Caol Ila

Lagavulin

Linkwood

Knockando

Auchroisk

Benrinnes

Cameron Bridge

Dailuaine

Dufftown

Cascade Hollow

Glen Elgin

Strathmill

Teaninich

Mannochmore

Mortlach

Inchgower

Glenlossie

Smirnoff
Captain Morgans

Ciroc vodka

Guinness

Baileys

Tanqueray

Bell's

Johnnie Walker

VAT 69

Bulleit

Kettel One

Bundaberg

Pampero

DeLeon

Sheridan's

Don Julio

Gordon's

Tusker

Kilkenny

Harp

McDowell's

Gilbey's
Ongoing Projects
Diageo's trend of acquiring prestigious companies and brands continues. Don Papa Rum was the most recent acquisition of 2023. and November 2022 saw Diageo acquire Texas super premium whisky distiller, Balcones Distilling, while February 2020 saw Diageo increased their shareholding in United Spirits Limited.
During the 2020 Covid-19 crisis, Diageo pledged 8 million bottles of hand sanitiser for frontline workers. They also announced a €1.5 million package to help struggling communities in Ireland during this time.
In 2018, Diageo announced a £150 million investment in Scotch whisky tourism over three years, promising to open up exclusive Johnnie Walker Experiences, such as the one in Edinburgh. These visitor's centres are now fully open and aim to bring in more money from Scotch whisky tourism and boost sales of the Johnnie Walker blends. The city of Edinburgh will benefit, also, and hotels and B&Bs saw their bookings soar as the centre was unveiled in February 2020.
In 2018 Diageo announced plans to revive cult distillery Brora, which was completed in 2021. Diageo restored Brora's original buildings, and the old stills that were used in the distillery have been sent away for restoration. By using the original stills, Diageo hopes to recreate the whisky-making process that made Brora a cult favourite.
In 2020 it was announced that Diageo had also been given the go-ahead to start restoration work on Port Ellen distillery on the island of Islay. They also hope to restore Port Ellen's old buildings to their former glory, with the delayed work now scheduled to complete in 2023.
Diageo owns and manages some of the biggest brands in the world, and they show no signs of stopping in their mission to stay that way. From Johnnie Walker to Smirnoff, it is no doubt that Diageo knows how to make a brand a household name.