Depending on where you look and who you speak to, you will find two camps in the whisky world. The first, made up of (mostly) drinkers and long standing whisky collectors, bemoaning that whisky is too expensive. The second camp may be just us, wondering why whisky is so cheap?
Bear with us while we explain what we mean.
A couple of months ago when Springbank released their first publicly available Countdown Collection we did a video and article about how it was probably priced correctly for the secondary market. A few people were annoyed at us for suggesting this (like we personally control the market?), but it led us to do a thought experiment around the Springbank 2022 30 year old pricing. Then once we'd done that we did it for other bottles to see if we were going crazy.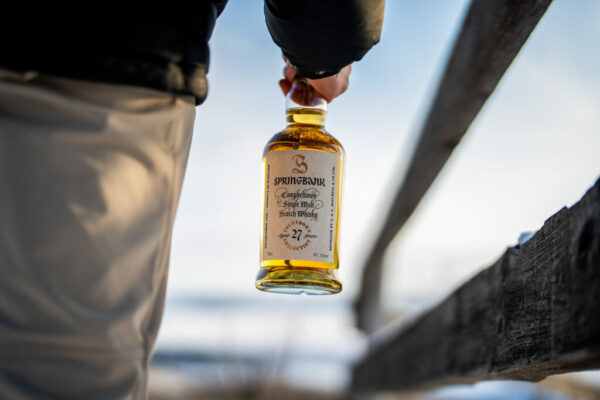 What if: Springbank 2022 30 year old pricing
In 2022 Springbank released their new core range 30 year old with an RRP of £850, it's a limited edition in all but name as there were only 1,800 bottles. Since release the lowest auction price has been £1,800 and the highest is £3,850, prices have stabilised around £2,200 but retailers have bottles listed for £6,000.
£850 for 1,800 bottles gives Springbank £1,530,000 gross profit (that's before you take off any costs). If Springbank had priced those bottles at the lowest auction price (£1,800) then their gross profit would have been £3,240,000, and at the retailer price they would be looking at just under £11million gross. That means Springbank has handed between £1.7million and £9million of potential return to collectors, investors and other businesses.
Which, if you think about it, surely makes no logical business sense? But this is Springbank, who are known to dismiss big business and focus on drinkers, so maybe it was a blip. So we did the same thought experiment with the Folio 7, because Macallan are definitely big business.
What if: Macallan Archival Series Folio pricing
The last two Folio bottles were released at £350 per bottle. Macallan stopped releasing limited edition numbers from Folio 3 onward, but an assumed release volume from non-official sources suggests 3,000. Realistically, given the scope of this series a far greater volume may be realistic, however, we have to pick a number, so assuming a limited edition of 3,000 then Macallan's gross profit was £1,050,000 each for the Folio 6 and 7.
Both Folio 6 and Folio 7 peaked at around £2,500 auction, and at the time of writing have current auction values around £1,000, and are available at retail for £1,800 and £1,900 respectively. At a 3,000 bottle run (which remember, is likely a low estimate) those prices would have generated between £3,000,000 and £7,500,000 gross profit, for the same product, at prices people are clearly willing to pay.
That means, The Macallan, owned by Edrington, known for their impeccable marketing and consistent, perfectly delivered (okay ignore The Reach) releases, have knowingly (and not just once) given away at least £2million and maybe in excess of £6.5million worth of profit to their customers and other businesses, for EACH of Folio 6 and 7.
Which leads us back to the original question: why is this whisky so cheap?
Why would a company knowingly sacrifice profit?
Whisky is a multi-billion pound business. The Scotch Whisky Association says that in 2022 the total exports alone (so not the stuff we drink in the UK) was worth £6.2billion, or 25% of all UK Food and Drink Exports. Yes, whisky is a drink, but it is produced by businesses, who like all companies want to make a profit so they can pay themselves and their staff and build their business.
Pricing appropriately (in the case of NAS Folios) and for the drinkers (in the case of the Springbank 30 year old) may be the obvious answer to the pricing disparity. But Springbank still have bills and staff to pay, while at the other end The Macallan has shareholders to appease… So how can they justify giving away millions of pounds?
The other way of looking at it is that distilleries are purposefully underpricing their releases in order to encourage the secondary market, which increases and maintains their long term profits.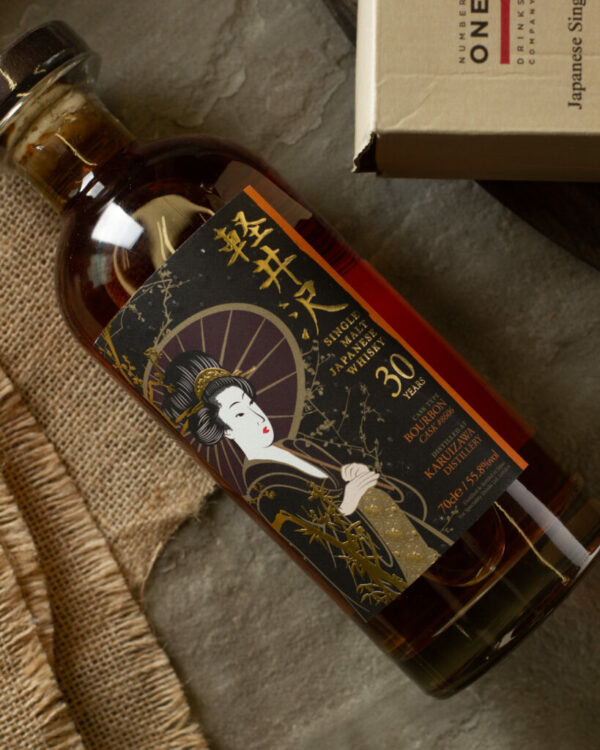 How does underpricing benefit distilleries?
Underpricing can provide significant secondary benefits to distilleries. A quick dive into economic theory shows underpricing on release is common across established equity markets. When releasing new shares to the stock market, the initial public offering is often below the actual market value of the shares, and the reasoning behind this are well documented.
Specifically, research has shown that on the supply side (in our case the distillery) willingly undervaluing a release can reduce the potential for failure, satisfy long term clientele, provide wealth effects for employees and executives, attract further interest from non-existing customers and provide a general marketing boost.
That is a lot of benefits!
source: Füllbrunn, S., Neugebauer, T. & Nicklisch, A. Underpricing of initial public offerings in experimental asset markets. Exp Econ 23, 1002–1029 (2020).
Are distilleries encouraging investors?
At the base level, releasing bottles around historically successful prices provides some guarantee as to the success of the release – if it worked before, it will probably work again. Maintaining prices also keeps core customers happy, which again helps to maintain base success levels. However, maintaining prices that are historically undervalued provides further benefits to core customers, as well as potentially to staff and executives by providing a financial bonus for their loyalty.
Undervaluing a product also has further reaching impacts for marketing. By leaving potential profit for customers distilleries can attract new clients from the widely growing alternative asset market, which drives competition and guarantees a release's success (plus a bigger customer base maybe means they can sneak the release numbers up each year – increasing margins?). These new customers then help to further drive the secondary market as they build a collection, maintaining high prices, which in turn has a knock-on benefit to the brand.
High secondary market values and headline grabbing record prices may not benefit the distillery directly, however they can increase the perceived value of the brand itself, which does benefit the distillery. Improved brand perception can allow them to charge more for other releases and bring in higher net-worth customers.
It would appear then, that where distilleries consistently leave potential profit in their releases it may be because they are actively encouraging investors and that there is a solid financial incentive for them to do so.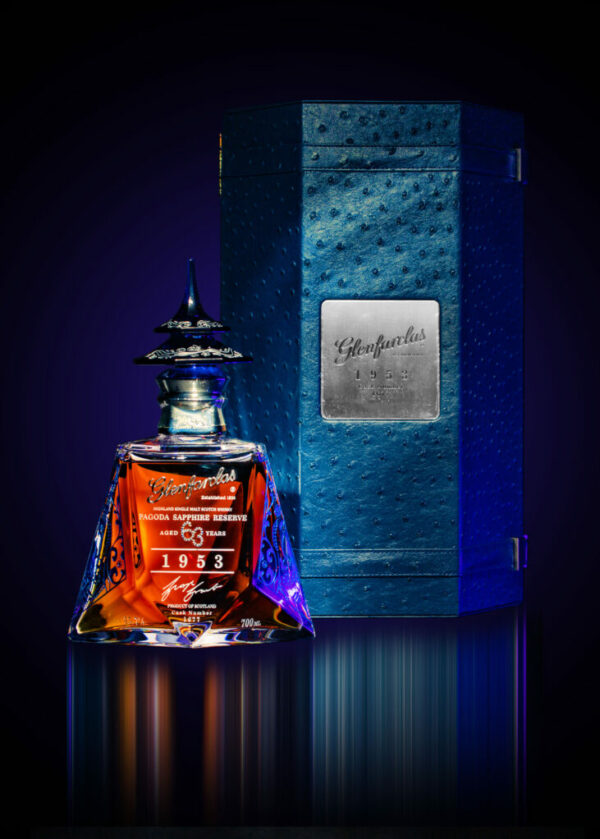 Designed For Status
A well-designed label, bottle and presentation case can aid marketing for items on a shelf and provide a sensory experience for consumers. However modern releases are taking this to a new level – and often never even see a shelf as they are sold online via ballot.
A 50 year old whisky may deserve a custom bottle and label design, but when elaborate presentations and collaborations are being provided with young and NAS whiskies it just adds cost rather than experience. However these often act as aspirational bottles and in turn their high secondary market values can help generate more customers for bottles that are being created to act as a status symbol rather than as a drink.
It seems pretty conclusive that some distilleries are therefore likely aiming to encourage investors and drive the secondary market because it benefits them. It may be that there are distilleries who are not doing it intentionally, but they are likely still receiving the benefit. Whatsmore, the actions of the distilleries who are purposefully driving the market means that distilleries who aren't are still being carried along in the effects, and are stuck in a catch-22 situation.
While distilleries may genuinely want to keep prices low for their drinkers, low prices drive increased competition by encouraging investors, which means while drinkers can afford the bottles, they're much less likely to be able to get hold of them at the RRP.
However, if distilleries put their prices up, competition may reduce but drinkers likely still wouldn't be happy – just look at the comments on our video about the pricing of the Springbank Countdown Collection. What's more, if they put prices up too much they actually risk losing sales from investors, which could then provide a risk to their long term profitability.
In a worst case scenario, on a big enough scale distilleries driving prices too high and keeping all profit for themselves might risk a market collapse that would harm their own industry and future sales!
Hence the Catch-22 situation – distilleries can't 'win' either way, but leaving prices relatively cheap gives them the best balance of their own profit versus the market benefits.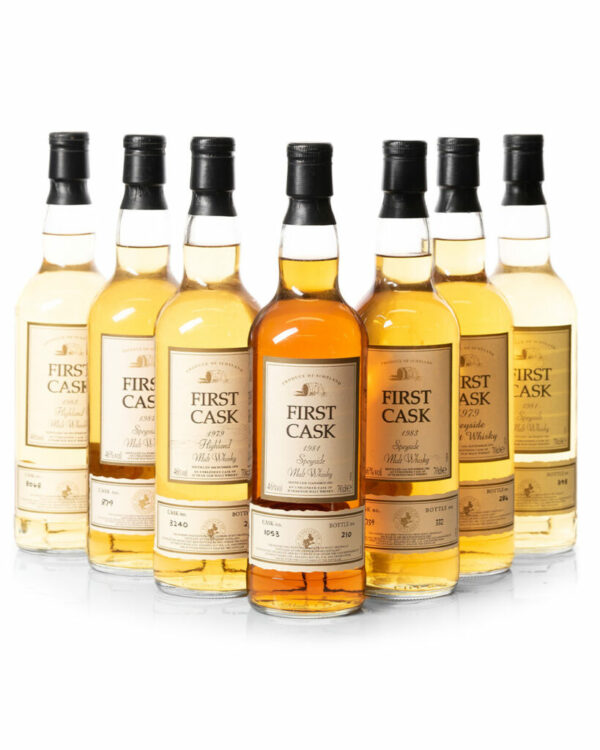 Where does that leave drinkers? 
However much some drinkers don't enjoy the new state of affairs with the secondary whisky market, it is likely here to stay. There are variations within all markets, however generally the whisky market has remained relatively stable throughout the economic fluctuations of the last few years.
It is understandable that whisky fans who remember buying bottles of Macallan 18 year old for less than £30 are baulking at a £300 + price tag for the same whisky. Similarly with the 30 year old Springbank, which used to be available for a fraction of today's RRP price, never mind the secondary market values. Unfortunately the trends we are seeing at the moment means distilleries aren't likely to change strategies, and long term drinkers of single malt may have no choice but to evolve with the market.
One of the benefits of a thriving single malt market is the influx of new distilleries, independent bottlers and even blenders. Growth at the top may mean Springbank, Macallan and other top tier luxury branded whiskies have to be your special occasion drams, but there has never been a better time to try a huge array of single malts.
There are 144 single malt and grain distilleries in production in Scotland, and that's not counting the thousands of independently bottled whiskies produced each year. One solution for drinkers would be to experiment with new distilleries, and explore the hundreds of platforms that offer reviews and tasting notes for accessibly priced whiskies. Also look at independent bottlers, who offer fantastic options at a fraction of the price of official bottlings, and whose selections often include cask strength and single cask releases that you're unlikely to get hold of in official bottles.
Then, just keep entering those ballots for your unicorn whiskies, and when you get them, open and enjoy!
This article is based on a piece written by Mark Littler Ltd for Cask and Still Magazine in 2023.