In March 2023 the ballot for the highly anticipated Springbank Countdown Collection opened. The release was exciting for a few different reasons, but from our position it was interesting to see a Springbank that was finally priced appropriately. If you're a Springbank drinker furious about the steep price tag then bear with us while we explain.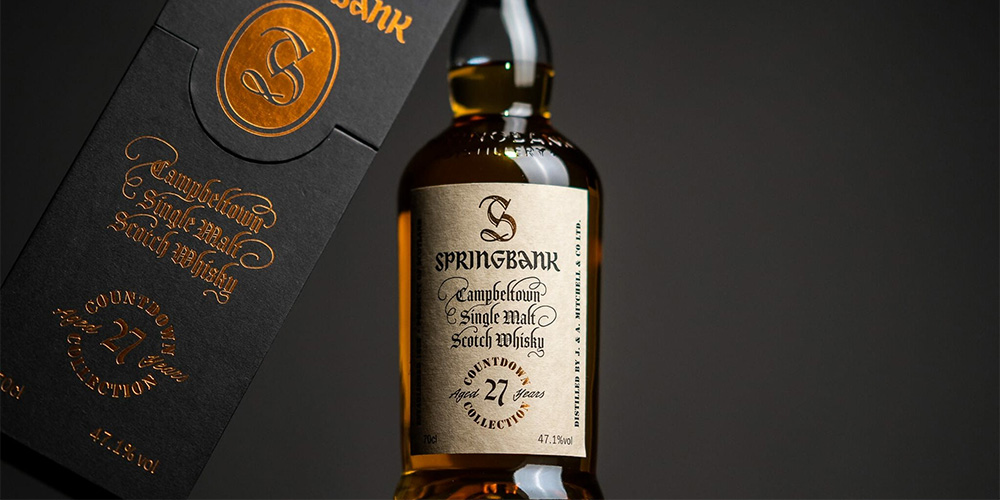 Happy Un-Birthday Springbank
In 2028 Springbank will celebrate its 200th anniversary. This significant achievement is shared by a handful of other distilleries, but is more remarkable for Springbank because they have done so whilst remaining independent of the big parent companies that control the majority of scotch production. To mark this momentous occasion Springbank have launched the ambitious Countdown Collection, which will be a series of releases between now and their bicentenary in 2028.
What's Included
The publicly available information doesn't state what else to expect, or even how many bottles, although presumably there will be at least seven. If you think we've done our math wrong then that's because the 27 year old is the first publicly available bottle – the first release was a 30 year old offered exclusively to staff in January 2023, (which is going to drive collectors a bit mad I expect).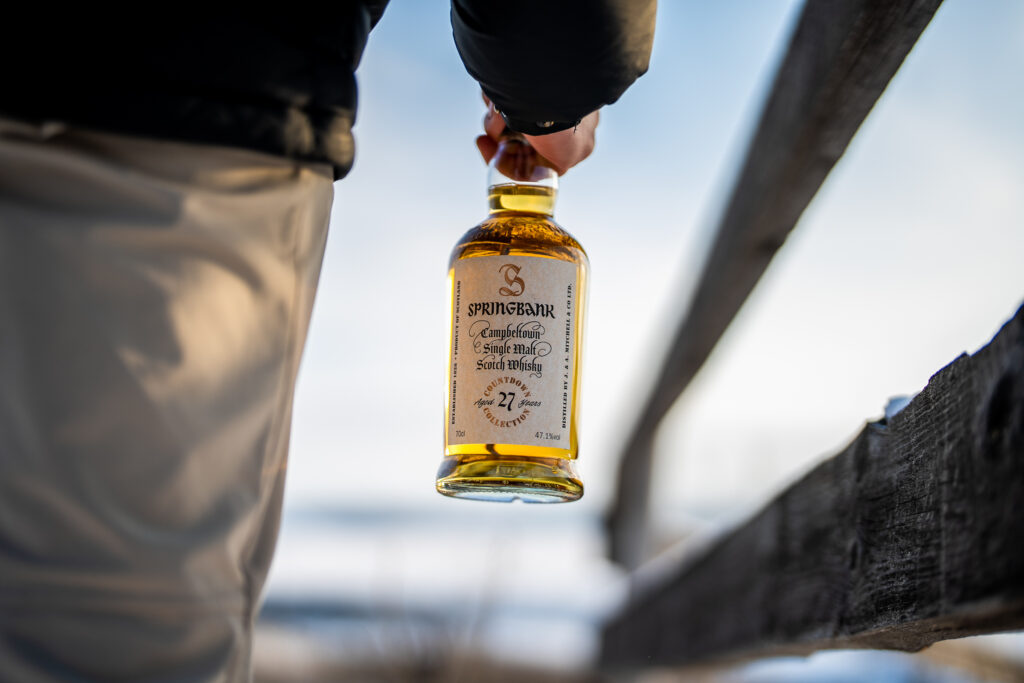 Let's talk about price
The first publicly available Countdown Collection is a 27 years old, limited edition of 500 bottles available at ballot for £2,500. It's likely to be part of a pretty impressive series, and comes with some added extras – such as the chance to enter other prize draws for more (undisclosed) prizes. That means that it is going to be on a lot of collectors' radars despite the significantly higher RRP compared to Springbank's usual pricing.
Let's give a bit of context. In 2022 Springbank released a 30 year old with an RRP of £850. The 30 year old is to be one of their core releases, however it is limited to 1,800 bottles, which by most standards makes it a limited edition. If you think that's steep, then compare that to the Macallan Folios which are c.£300 on release for a no age statement and undisclosed limited edition.
While Springbank have always been proud of their accessible prices, the reality is that while it does allow some drinkers to potentially get their hands on Springbank bottles, the hugely undervalued price tag makes it a prime target for flippers. Even at £850 the 30 year old sold out and went to ballot, but many Springbank drinkers may be hard pressed to justify opening a bottle that, as of March 2023, averaged £2,000 – £2,600 at auction and retailers have listed for £6,000.
A similar jump in price happened with their 500 bottle, 10 year old special release to raise funds for the DEC Ukraine appeal in 2022. In June 2022 Springbank told us they had raised just under £75,000 for the DEC through their special releases, which is a fantastic achievement. However plenty of flippers also benefited from the release as the 10 year old bottles appeared almost instantly at auction for 25 times the retail price of £60. Some auctions insisted that the profit from the charity bottles went to the original charity, but plenty of potential profit for charity went to flippers instead.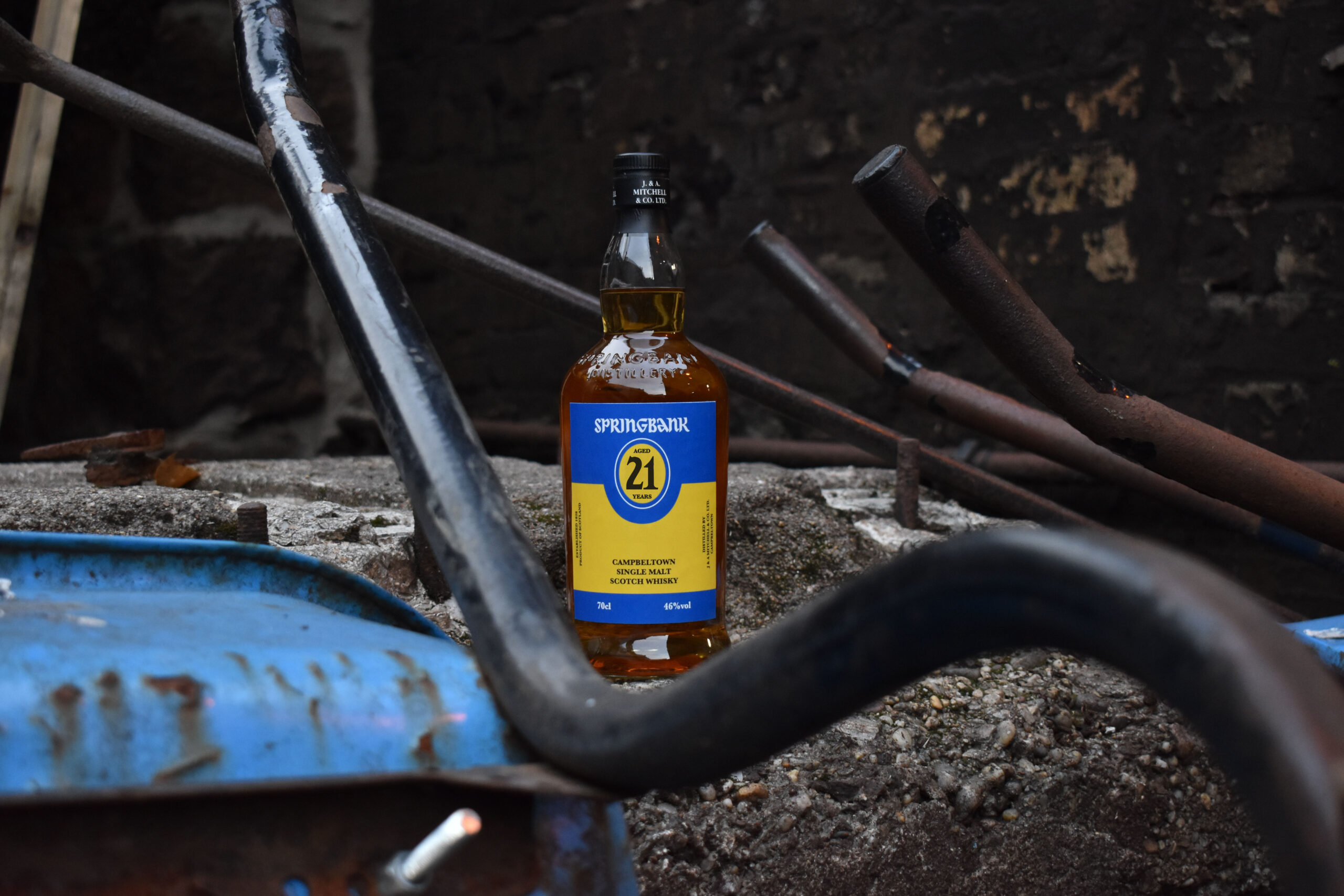 Are Springbank finally seeing the value of their own products?
Let's look at the returns for Springbank over the two releases.
First the 30 year old 2022; at £850 over 1,800 bottles that's £1,530,000. If they had priced those bottles at the lower auction price (£2,000) then that would have been £3,600,000 gross profit, and at the retailers price they would be looking at just under £11million. That means Springbank have handed between £2million and £9million of potential return to other people and businesses.
Secondly let's look at the 27 year old Countdown Collection; even though the release numbers are 6 times lower, at £2,500 and 500 units, the potential gross profit for the 27 year old Countdown Collection is £1,250,000; or quarter of a million less for 28% of the liquid. If you equalise the quantities for direct comparison, you would have been looking at £4,500,000 gross across 1,800 units.
The important thing for consumers is that more profit for Springbank means more money for creating releases and developing quality products. It also means more money to pay their staff and retain the skilled workers that make Springbank whisky possible.
Why it is good for drinkers too
It may be disappointing for Springbank fans to see a 27 year old priced at three times the recent 30 year old, however we would argue that the cost should reduce the appeal for flippers.
The Staff Only 30 year old release is averaging around £3,000 at auction, which assuming it was also a similar price, would only net the owners around £300 after fees. Those kinds of margins are far less appealing to everyone but the most militant flippers. Less flippers entering the ballot means more chance for 'real' Springbank fans to get their hands on the bottle for their collection, which is why we think it's a good thing.
The market
Let's add a few caveats here, as there are a few things that are going to impact the value over the longer term.
Awareness

Limited edition

Series
So far the price for the Staff Only release is based on no public knowledge of the series. Now that the public know about the Countdown Collection then the auction values are likely to creep upwards.
A 500 bottle limited edition is also significantly lower than the 1,800 for the general 30 year old and that scarcity is also going to drive prices upward.
We would also expect the impact of a long running series to drive up prices and interest. The 30 year old millennium edition averages £3,000 – £4,000 at auction and we would expect to see prices around this point for this and future releases from the Countdown Collection.
Conclusion
We are really excited to see what comes next for the Countdown Collection and see how the market evolves. It will also be interesting to see if this is an exception to Springbank's pricing, or if this is the start of a shift in how they price and market their products.
The ballot is now closed, but if we could, we would still buy this bottle if we had £2,500.