Yoichi Distillery is notable for its unique location, and the effect that said location has on the whisky that matures there. Yoichi distillery is located in the town of Yoichi, on the island of Hokkaido in Japan. The distillery sits in close proximity to the sea, nestled in a basin that is surrounded by mountains. On the North side, the distillery faces the sea, allowing the sea breeze to impose subtle flavours of brine on the whisky that matures at Yoichi. A gem in the crown of Nikka – one of the oldest and most prominent spirit companies in Japan – Yoichi is still producing distinct drams today using traditional methods such as direct coal-fired distillation.
Yoichi distillery was opened in 1934 by Mastaka Taketsuru, a young man who had a passion for Scotch whisky. In 1918 Taketsuru travelled to Scotland to witness and learn about the art of whisky making. Whilst in Scotland he attended the University of Glasgow, apprenticed at three different distilleries, and met his future wife. On their return to Japan in 1920 they found that the company Taketsuru had hoped to invest in, Settsu Shuzo, had abandoned its plan to produce Japanese whisky. 
However, Taketsuru's luck changed when Kotobukiya Limited (now known as Suntory) announced that they were looking for someone to help them conduct the production of whisky. Taketsuru was hired by the company and assisted in the building of Yamazaki distillery – the oldest distillery in Japan. After completing his 10-year contract with Suntory, Taketsuru began his own venture into the world of whisky. In 1934 Taketsuru built Yoichi distillery after a long search for the perfect spot. Taketsuru considered the site at Yoichi to be the location in Japan that was most similar to the Scottish Highlands – the air was crisp and cool, and the humidity was at an appropriate level. The first pot still was installed in 1936 and distillation began. In 1940 the whisky adopted the name Nikka Whisky. This later became the name of the company. 
Yoichi is one of the only distilleries still using coal-fired distillation to create their whisky; it is much harder to regulate temperature when using this method. However, in order to preserve the traditional style of Yoichi whisky, this method is still used today. The whiskies produced at Yoichi are often Highland style with a recognisable richness of flavour, and occasional hints of peat. However, the distillery is well versed at creating all styles, from Lowland to Islay.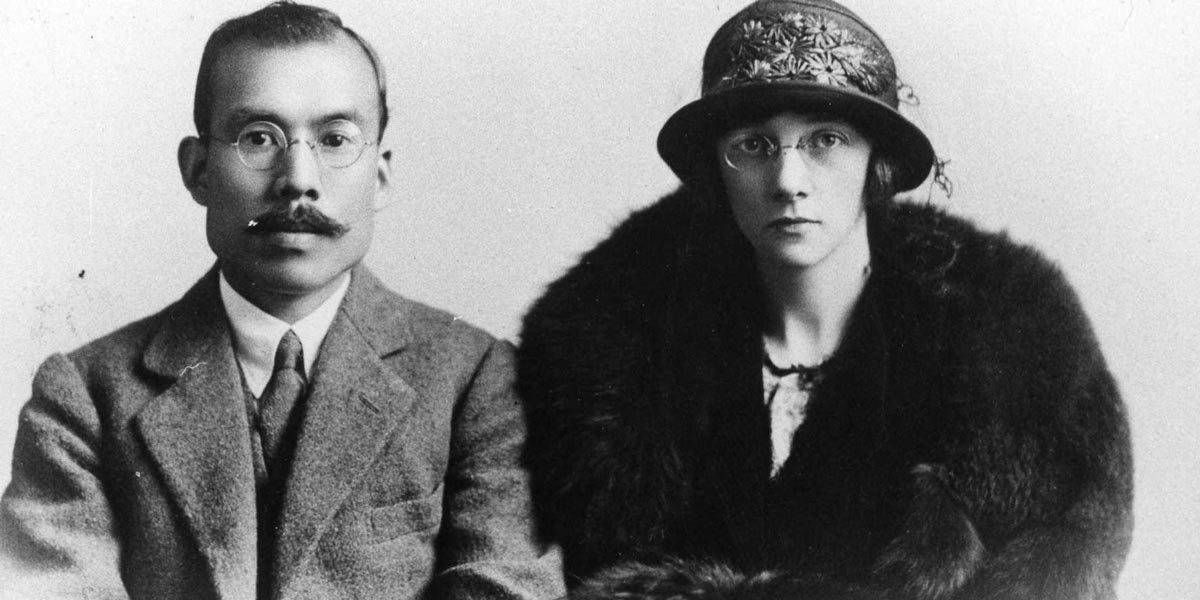 Tours of Yoichi are currently taking place, with updated guidelines to help stop the spread of Covid-19. You can read these guidelines, as well as more about tours around the distillery on Nikka's website.
Record-Breaking Bottles: Yoichi Edition
Yoichi has always been a popular brand due to the beloved story of Masataka Taketsuru. The popularity of the brand is growing as bottlings become rarer, leading to bottles selling for thousands of pounds at auction.
The top three most expensive Yoichi bottles sold on Whisky Stats are:
Yoichi Single Malt 1984 for £6,037

Yoichi Single Malt 1986 for £4,290 

Yoichi Single Malt 1989 for £3,190 
The top three most expensive Yoichi bottles sold on Whisky Auctioneer are: 
Yoichi Single Malt 1984 for £5,488

Yoichi Single Malt 1986 for £3,900

Yoichi Single Malt 2019 Limited Edition for £3,200

The top three most expensive Yoichi bottles sold on Dram Data are: 
Yoichi Single Malt 2019 Limited Edition for £2,800

Yoichi Nikka Single Malt 1986 for £2,139

Yoichi Nikka Single Malt 1986 for £2,050
Yoichi 1980s Vintages
Japanese whisky companies are currently facing a crisis, and Nikka is no different. Demand is continuing to rise and as a result Nikka aged stocks are becoming increasingly more scarce. As a result, older bottles of whisky such as that from Yoichi are becoming more and more expensive, and therefore inaccessible to the average whisky drinker. 
For Yoichi, their most popular bottles are those single malts from the 1980s, specifically the 1984 and 1986 single malts, both 20-year-olds. These bottles are among the most expensive bottles of Yoichi to be sold (see above), and the premiums that these bottles command are rising still.
The fact that these Yoichi bottlings carry age statements makes them increasingly rarer, due to the fact that age statements are fast disappearing off of Japanese whisky bottles, and age-statement whiskies such as the Yoichi 10, 12, 15, and 20-year-old flagships have been discontinued. 
If you have a bottle of Yoichi, hold onto it! 
If you would like to buy a bottle of Yoichi before prices rise even more, visit Master of Malt and The Whisky Exchange to see if you can bag yourself a bottle.