When one thinks of Japanese whisky, the name Yamazaki always comes to mind. Yamazaki is Japan's oldest distillery, founded in 1923 by the founder of Suntory, Shinjiro Torii. Yamazaki is the flagship of Suntory's range of whiskies. Shinjiro Torii envisioned Japanese whisky distilled in a climate completely different from that which whisky is made in Scotland. And so, Yamazaki came to life, and it is now the pinnacle of Japanese whisky.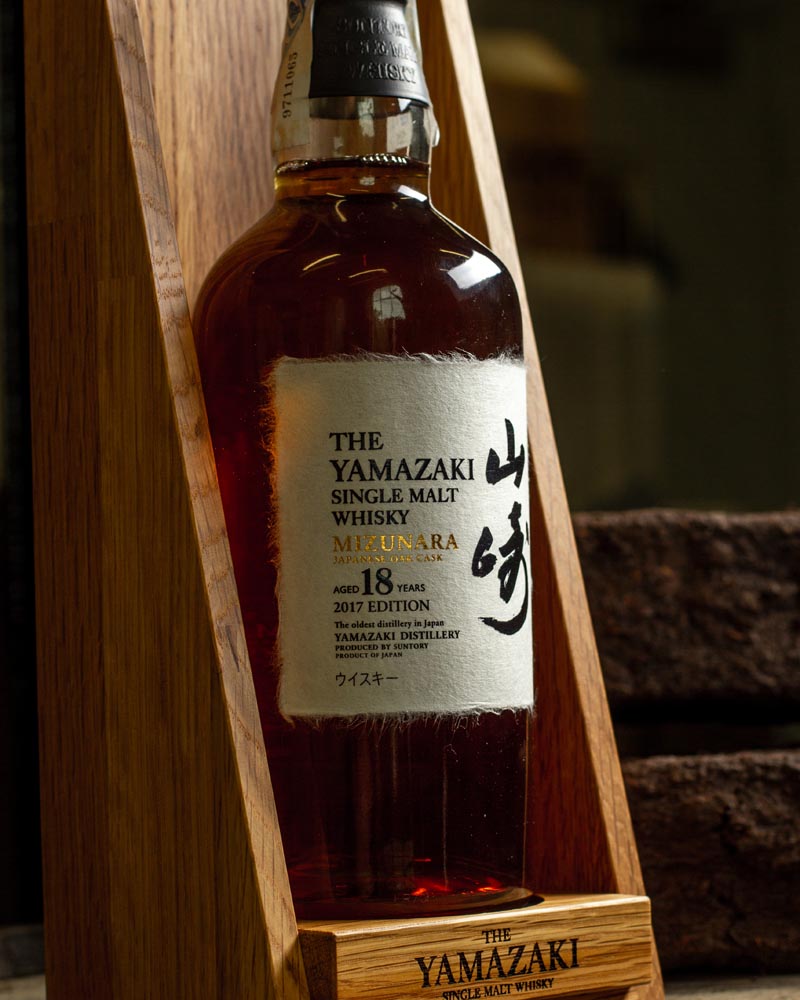 The History of Yamazaki Distillery
The distillery is located at the foot of Mount Tenno where the rivers Katsura, Uji, and Kizu meet, in the town of Yamazaki. The area experiences a misty climate, perfect for distilling whisky. The distillery is still in operation, and open to visitors today. Check Yamazaki's website for specific information related to Covid-19.
Yamazaki was founded in 1923, making it the oldest distillery in Japan. Shinjiro Torii was inspired by Scotch whisky to create a Japanese counterpart in a distinctly Japanese climate. His venture paid off, as Yamazaki is now one of the most famous whisky distilleries in the world, as well as in Japan. After spending some time in his late teens as a pharmaceutical wholesaler, he founded Torii Shoten at the age of 20 in 1899. With this company, he started to produce wine and liqueurs. Akadama Port Wine was a successful venture for Torii, and it was subsequent to this that he decided to set out to build Yamazaki distillery.
Yamazaki started to distil in 1924 with Torii as Master Distiller. Its first release was Suntory Whisky White Label or 'Shirofuda' in 1929. Initially, the whisky was not well received in Japan – the market had developed a taste for subtle flavours than were present in Scotch whisky off which Yamazaki whisky was styled. However, as time went on consumers began to appreciate this new style of whisky being produced by Yamazaki.
In 1937, Torii found commercial success with the launch of Kakubin, which today is one of the best-selling Japanese whiskies of all time.
Yamazaki continued to release offerings during the 1940s and 50s, and in 1961, Shinjiro Torii's son Keizo Saji became second Master Distiller and second president of the company. Until the 1980s, Yamazaki whisky was bottled in Suntory's blends.
However, in 1984, Keizo Saji pioneered Yamazaki's move into single malt whisky with the release of Suntory Single Malt Whisky Yamazaki. This was followed eight years later by Yamazaki 18-year-old. The 1980s saw huge investment in Yamazaki, and expansion followed. By 1989, Yamazaki's capacity to create wonderful whisky had increased and they had use of multiple different styles of stills.
In 2013, four additional stills were installed at Yamazaki. This brought the total to 12 stills and increased the distillery's capacity by around 40%. In 2014, Suntory bought US-based spirits company Beam Inc. and made Beam-Suntory, one of the world's largest spirits producers. This move by Suntory meant that now more than ever, Japan has access to the international market, hence the boom in popularity of Japanese whisky that we have seen in recent years.
In 2014, Yamazaki released a no-age-statement Yamazaki Distiller's Reserve made up of 8-20-year-old spirit matured in a multitude of different casks such as Bordeaux wine, sherry, mizunara, and American oak. In 2014, the Yamazaki Sherry Cask 2013 was named 'World Whisky of the Year' by whisky expert Jim Murray. This generated huge interest in Yamazaki and prices subsequently sky-rocketed.
In recent years there have been rumours that aged stocks of Japanese whisky are depleting, hence the increasing presence of no-age-statements in the Japanese whisky market. However, Yamazaki is revered within the industry and by drinkers, and so it seems sure that the brand will survive using strategic releases of aged stocks, interspersed with exciting NAS whiskies. If you are interested in Yamazaki you can visit their website to read more about the company and their "dedication to quality".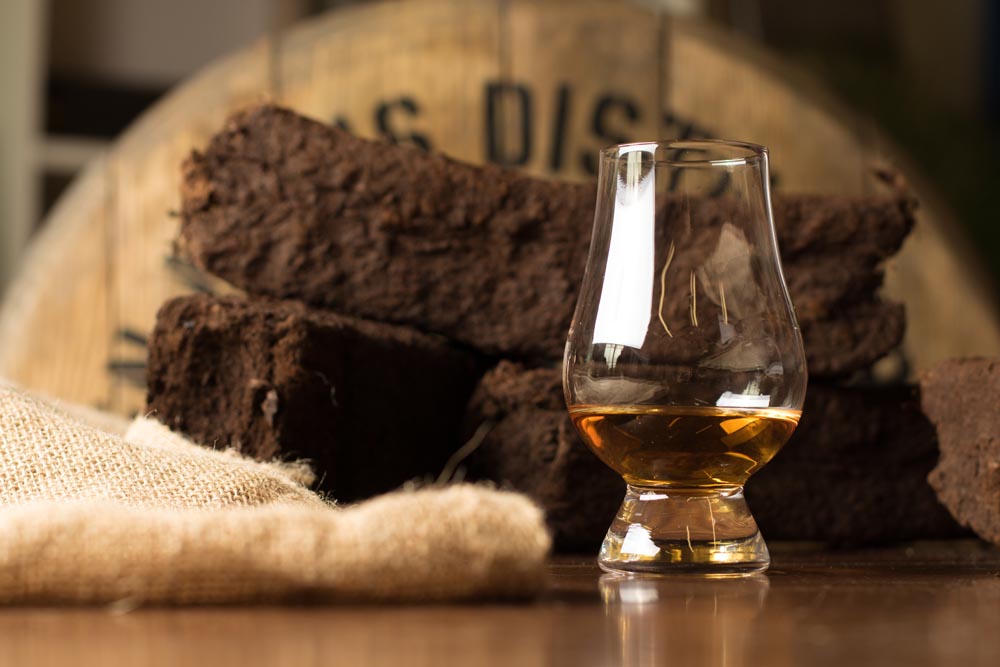 Record-Breaking Bottles: Yamazaki Edition
Japanese whisky has been breaking records at auction in recent years, and Yamazaki is no exception. In 2020, a bottle of Yamazaki 55-year-old sold for around £612,000 at an auction in Hong Kong. According to Bonhams, this particular bottle contained "the oldest whisky in Japanese history". The bottle quickly became the most expensive bottle of Japanese whisky ever sold at auction, beating competitors Karuizawa who previously held the record. Below I have compiled a list of the top three most expensive bottles ever sold on online whisky retailing sites. 
The top three most expensive Yamazaki bottles sold on Whisky Stats are: 
Yamazaki 50-year-old for £176,550

Yamazaki 36-year-old for £58,850

Yamazaki 1966 35-year-old for £17,600
The top three most expensive Yamazaki bottles sold on Whisky Auctioneer are: 
Yamazaki 50-year-old for £160,500

Yamazaki 35-year-old for £53,500

Yamazaki 35-year-old for £53,000
The top three most expensive Yamazaki bottles sold on Dram Data are: 
Yamazaki 1984 Suntory Vintage Malt for £8,400

Yamazaki 1984 Suntory Vintage Malt for £7,800

Yamazaki 1984 Suntory Vintage Malt for £6,600
Yamazaki 12-Year-Old: Yamazaki's Flagship
In a time of uncertainty for Japanese whisky – age statements are disappearing as aged stocks deplete, and some core ranges are being discontinued- the Yamazaki 12-Year-Old has stood firm in its positions as Yamazaki's flagship whisky. The 12-Year-Old has been a favourite among Japanese whisky fans for many years now. However, it is becoming increasingly unattainable. 
Prices in the world of Japanese whisky are on the rise due to the fact that aged stocks are slowly becoming more sparse, making the bottles currently on the market much rarer, and therefore more valuable. At the same time, age-statements are disappearing off of Japanese whisky bottles due to the fact that Japanese distilleries do not have a large number of aged stocks to release. Therefore, younger whisky is being released as an attempt by Japanese distilleries to highlight that whisky can be just as enjoyable and luxurious without the need for an age-statement. 
However, throughout all of this, the Yamazaki 12-year-old has survived and remained a fan favourite. With prices on the rise, it may be wise to purchase a bottle now before they become even more expensive. You can buy a bottle from Master of Malt for £125. With that being said, all of the whiskies in Yamazaki's range are jumping in price, so if you are particularly fond of the brand I recommend stocking up on all of your favourite expressions. 
Tasting notes for the Yamazaki 12-year-old include mentions of white chocolate, cinnamon, honey, toffee, and peach. It is no wonder that the 12-year-old has held its title as Yamazaki's flagship whisky since its release in 1984.