In the world of whisky, single malts usually steal all of the headlines. However, in this instance, they are required to share the spotlight. A blended Scotch whisky has just won the 2020 Whisky of the Year.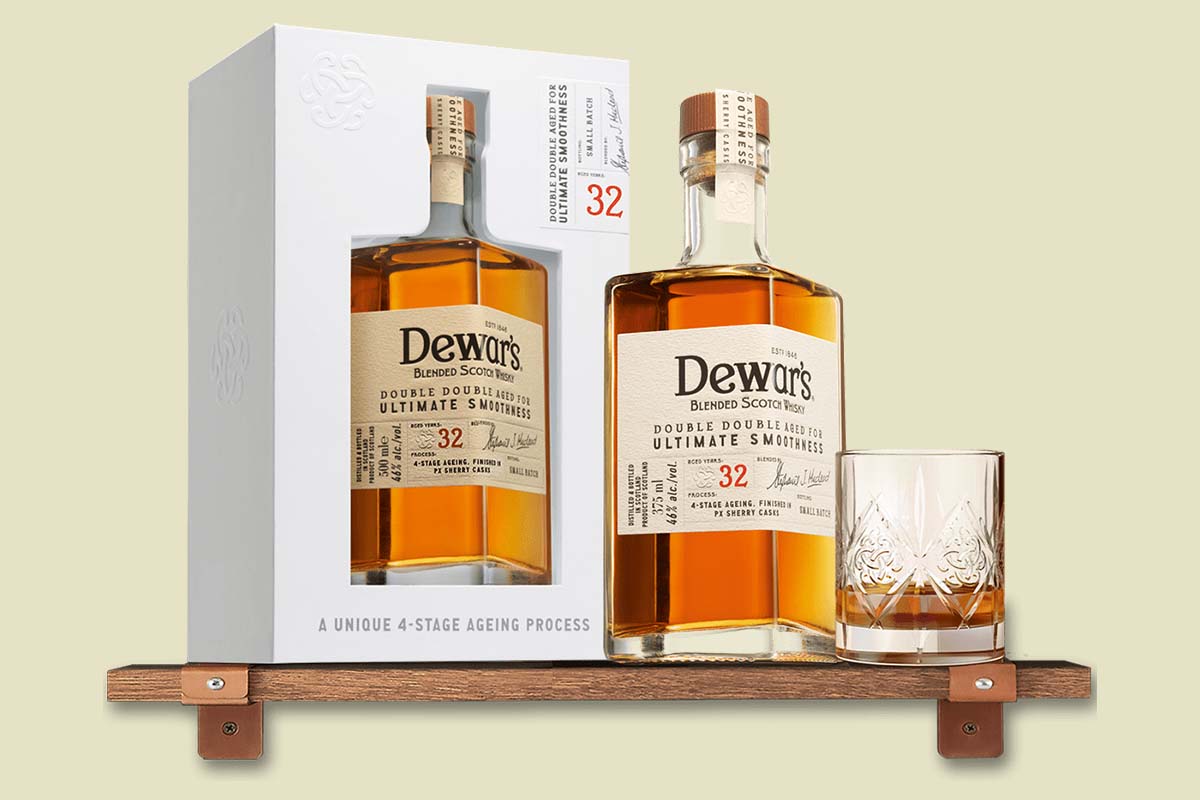 In the annual International Whisky Competition, Dewar's Double Double 32-year-old scored 96.4 out of 100 points. A bronze, silver, and gold award is given in each category of whisky. In the competition, whiskies are scored based on their sight, nose, taste, and finish. In addition to this, each whisky is presented and tasted separately to the rest to ensure that each whisky is scored fairly.
The Dewar's Double Double 32-year-old was one of only 53 bottles that scored 90 points or higher in the contest. Dewar's swept the board in the Blended Scotch category as well, taking home the Blended Scotch honours, and Dewar's two other entries came in second and third. These bottles were a 32, 27, and 25-year-old, and they also took home the top three prizes in the Blended Scotch Over 25 Years Old category.
Blended malts account for most whisky sales due to being beloved by casual drinkers. However, single malt whiskies are usually the most popular with whisky experts and connoisseurs. This could change, however, in the wake of Dewar's big wins at the IWC. At the time of the awards, the Dewar's Double Double 32-year-old could be bought online for around £150. Now, the price of the bottle is rising.
Dewar's are well-established blenders and are best known for their White Label series, which is beloved by casual whisky drinkers all over the world. However, in recent times Dewar's have been more experimental with their blends, finishing them in mezcal or ex-rum casks.
Whether you are a lover of single malts or blends, there is no denying that there is a market for blended whiskies such as Dewar's, and now it seems that blended whiskies are making their mark in the awards circuit. There are many wonderful blended whiskies that you can try, but why not start out with a bottle of Dewar's Double Double 32-year-old. You can buy yourself a bottle on Dewar's website for £230 (at the time of publishing).