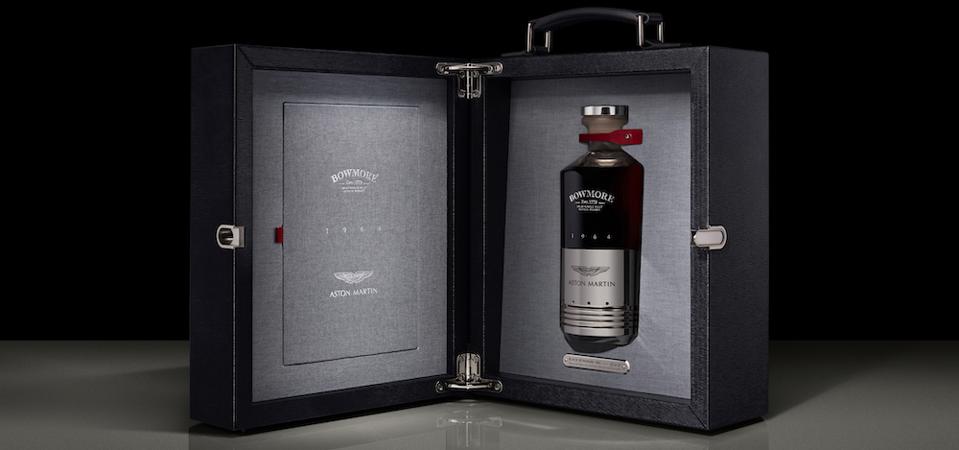 Esteemed Islay distillery, Bowmore, and premium automobile brand, Aston Martin, have collaborated to produce 25 bottles of whisky that will set you back £50,000 should you wish to purchase one. This new expression is called Black Bowmore DB5 1964 and is inspired by the classic and quintessentially British Aston Martin DB5. The car is famous for being James Bond's ride of choice and exudes an air of luxury.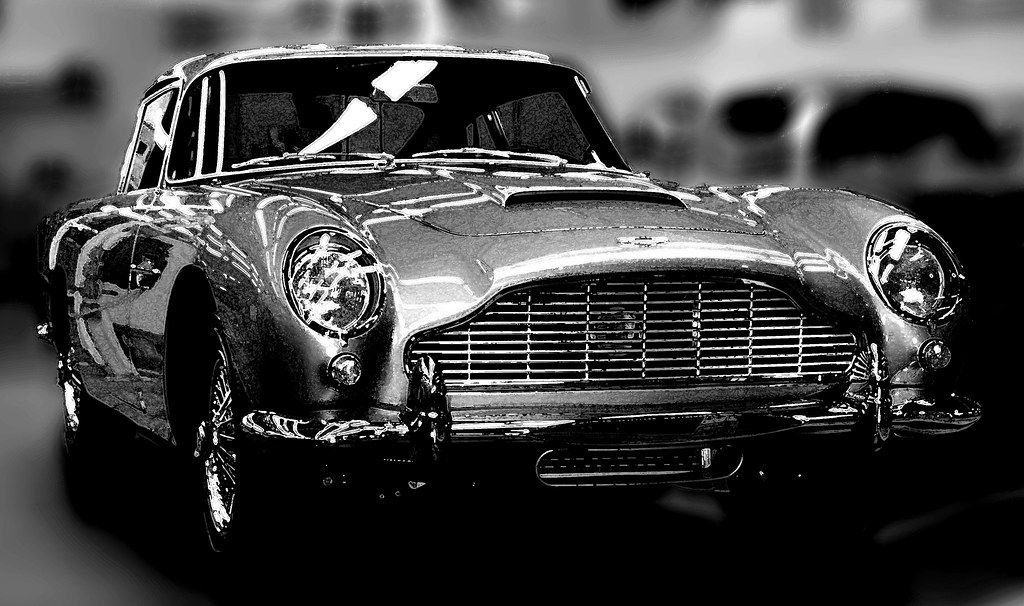 The two companies have, for the first time ever, collaborated to produce the rare expression, which was bottled at 49.6% ABV. The expression is 31-years-old and was laid down in 1964, the same year in which Goldfinger was released, and the DB5 was thrust into the limelight. 1964 was also the year in which Bowmore truly entered the modern age of distilling, having had a new boiler installed. This boiler was used to make the Black Bowmore DB5 1964, which was aged in Oloroso Sherry Butts for 31 years.  
The expression is the sixth instalment in the Black Bowmore series, which first appeared as a single malt in 1993 and was named for its dark, rich colour. Black Bowmore whisky fetches prices close to £20,000 in auctions today, despite the first-ever bottle retailing for £80. 
Each of the 25 bottles was made by Glassstorm of North East Scotland and emblazoned with an Aston Martin piston. These bottles come in a handcrafted case accompanied by a book that tells the story of this unique collaboration. 
The whisky is said to imbue the drinker with flavours of passion fruit, mango, coffee, acacia honey, and tobacco smoke, with liquorice, raspberries, and marmalade on the nose. 
The price tag attached to this whisky seems apt due to its status as a luxury whisky. Bowmore's collaboration with the luxury brand further helps to establish Bowmore as a luxury asset. The Black Bowmore DB5 1964 will be available for purchase from late autumn, at £50,000 per bottle. 
You can read more about the one-of-a-kind collaboration on Bowmore's website.