To continue Macallan week here at Mark Littler Ltd we are looking at the top 5 Macallan bottles according to Serge Valentin, whisky critic at Whiskyfun.com. 
Serge Valentin is one of the most highly regarded critics in the industry and his website WhiskyFun shows off his experience. Each whisky is ranked by Serge with a number out of 100, with scores over 90 being 'winners', and these scores often affect the market popularity of whiskies for both drinkers and collectors alike.
So which Macallans are ranked highly by Serge? Here is the top 5 list of Macallan bottles according to WhiskyFun.com.   
The top 5 are as follows: 
Macallan 1938 Handwritten Label (43%, OB, Corade France, early 1980's) – 96
Macallan 1947 (80 proof, OB, Rinaldi Bologna, bottled circa 1962) – 96
Macallan 1954 (80°proof, OB, Campbell, Hope & King, Rinaldi Italy, late 1960's) – 96
Macallan 1955 (80°proof, OB, Campbell Hope & King for Rinaldi, Italy, +/-1970) – 95
Macallan-Glenlivet 18 yo (54.9%, Cadenhead's, Black Dumpy, +/- 1985) – 95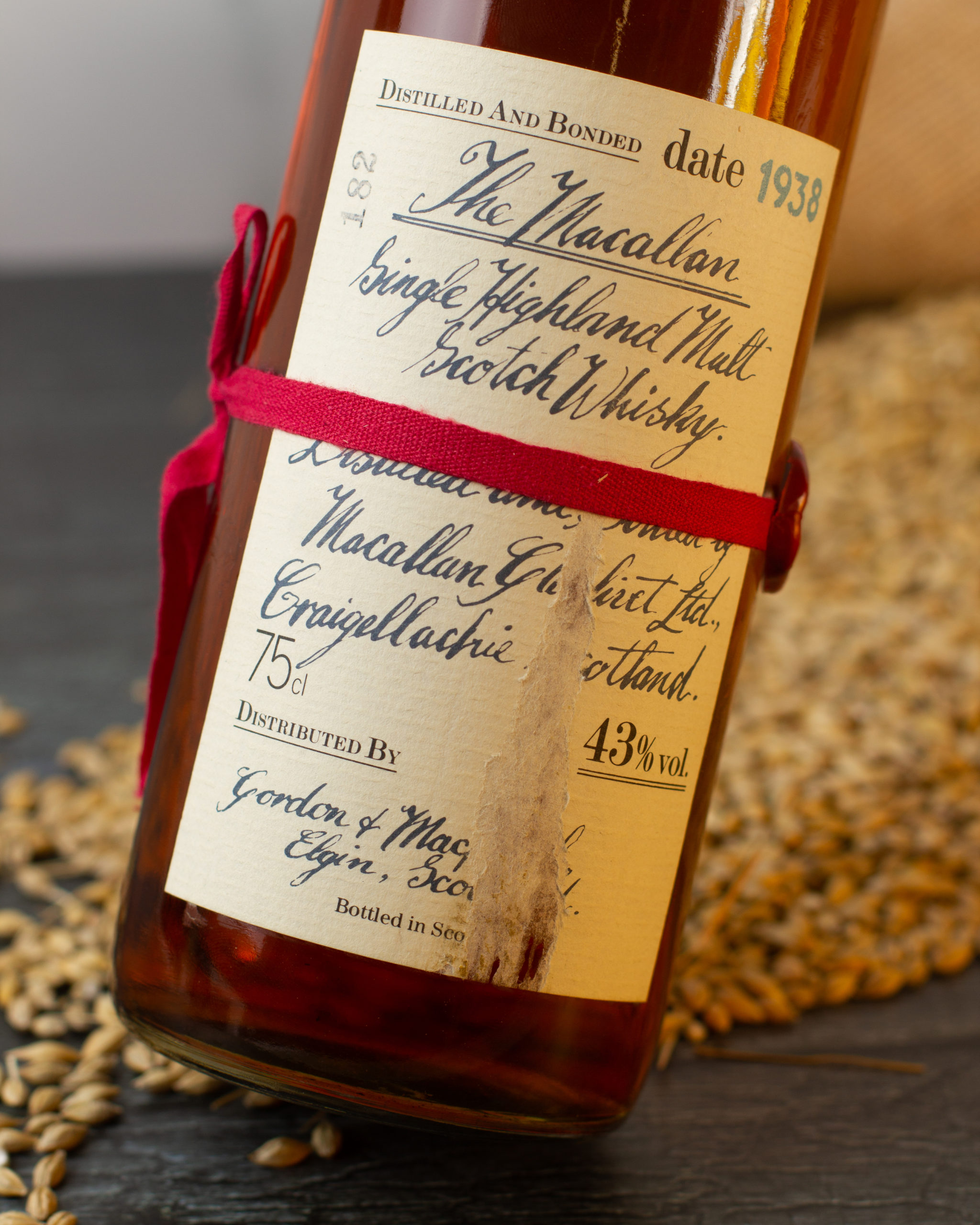 Taking the top spot on Serge's list is the Macallan 1938 from the handwritten label series. The handwritten label releases from Macallan are extremely rare and have become incredibly sought after. This 43 year old single malt was distilled in 1938 making it one of Macallan's oldest vintages and it was bottled in the early 1980s as Macallan began to focus on its single malt brand. The 1938 vintage achieved its highest price at auction in 2018 when it sold for £11,100. In his review of the top scoring Macallan, Serge describes the 1938 as "absolutely exceptional".  
Honourable Mentions
These additional whiskies also scored highly on Serge's list. If you would like to access the complete list, you can do so here. 
Macallan 15 yo 1946 (80°proof UK, OB, R Kemp, Campbell Hope & King, +/-1961) – 94
Macallan 1946 (80° proof, OB, Campbell Hope & King, cork, 26 2/3 fl ozs, +/-1961) – 94
Macallan-Glenlivet 1942 (43%, Gordon & MacPhail, Pinerolo, sherry wood) – 93 
Do You Want To Own A Bottle of Macallan?
Would you like to try a Macallan whisky for yourself? We currently have a number of various Macallans listed on our shop to suit a wide range of budgets. 
If you have a Macallan of your own that you would like advice or a valuation for, don't hesitate to get in touch by sending an email to [email protected]