Port Ellen Distillery has been silent since 1983, after which some of the buildings were destroyed or repurposed. However, when Port Ellen was closed there were still stocks in the warehouse. These stocks have been slowly released on an annual basis since 2001. As Port Ellen has garnered cult status since its closing, these annual releases were always highly anticipated and sought after. As Port Ellen has since disappeared from Diageo's Special Releases, these annual releases are even more valuable; they represent some of the last aged Port Ellen stocks. Port Ellen bottlings are always an exciting edition to any auction.
Every year Diageo, the owners of Port Ellen, announce a number of special releases. From 2001 to 2017 these special releases included one bottle of Port Ellen per year. In total there are 17 bottles, and the collection has now become extremely collectible due to Diageo's announcement that the annual releases are no more. 
The collection includes a wide range of age statements from 22 to 37 years old. These bottles are some of the most collectible in the world.
The History of Port Ellen Distillery
Port Ellen distillery is located on the south coast of Islay and was opened in 1824 after being built by Alexander Mackay on the site of a malt mill. In 1836 the lease for the distillery was taken over by John Ramsay.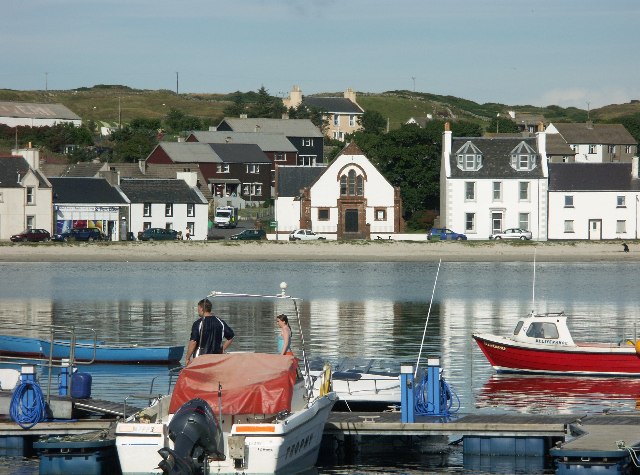 Ramsay, although very young at 21-years-old when he took over the lease, was a visionary. He became the business partner of the owner of Islay, Walter Frederick Campbell. The two started the bi-weekly ferry between Islay and Glasgow, making Port Ellen the island's main ferry port, and whisky-making the island's main business. 
In 1869, the sales of Port Ellen were handed to W.P. Lowrie, the blender and broker who had a close working relationship with James Buchanan. At this time Port Ellen had already started to export whisky to the United States.
The distillery stayed in Ramsay's family until 1920 when it was sold to the Port Ellen Distillery Co., formed by James Buchanan and John Dewar. This company then bought W.P. Lowrie's company. In 1925 the ownership of Port Ellen passed to DCL (later Diageo) when Port Ellen Distillery Co. and W.P. Lowrie became part of the massive firm. In 1930 the distillery fell silent for over thirty years. 
In 1973 new malting drums were built to service Diageo's three Islay distilleries: Port Ellen, Caol Ila, and Lagavulin. The distillery was hit hard by a sharp decline in demand in the 80s. Smoky single malt drinkers were rare and single malts were rarely being considered for blends. The result was that Port Ellen closed for good in 1983. 
Subsequent to its closure, prices for Port Ellen whisky have skyrocketed. 
2017 saw the exciting announcement that Port Ellen distillery is to reopen following a £35 million investment by Diageo in Port Ellen and Brora, another silent distillery owned by the company. Diageo is keen to recreate the treasured Port Ellen style and so they are creating stills very similar to the ones that served Port Ellen in its first lifetime, as well as welcoming back former Port Ellen employees. It has been suggested by Diageo that the first release will be a 12-year-old in 2032.