Grain whisky is one of the foundations of the modern whisky industry, although has long struggled to gain widespread acceptance and recognition as 'proper' whisky.
In previous decades grain whisky has only been used as a filler for blends and to lower their price, as it's cheaper to produce than malt whisky. As a result, grain whisky is a core component of many popular blended whisky brands including The Famous Grouse and Johnnie Walker.
In contrast to the expanding single malt market, single grain whiskies have remained a rarity often only available as specialist releases from independent bottlers.
Despite being essential for the creation of many blended whiskies, the industry has traditionally sought to resist grain whisky portraying it as an inferior spirit and not 'true whisky'.
The battle between malt and grain distillers would culminate in the early 20th century, when a 1909 Royal Commission would be appointed to determine 'What is Whisky?' shaping the future of the whisky industry.
Grain Whisky: The Early Years
Grain whisky is whisky made from any grains, including but not limited to wheat and corn. It differs from malt whisky, which has to be made from only malted barley.
Until the 1830's both Irish and Scottish distilleries used only malted barley, producing whisky in pot stills. A retired Customs & Excise officer, Aeneas Coffey, developed a new column still design for continuous distillation, applying for a patent in 1830. The 'Coffey' still (also known as the Patent or Continuous still) uses a continuous distillation process operating for 24 hours a day, and using any type of cereal grain to distil. The resulting grain whisky was cheaper to produce, a spirit high in alcohol and light and fruity in character.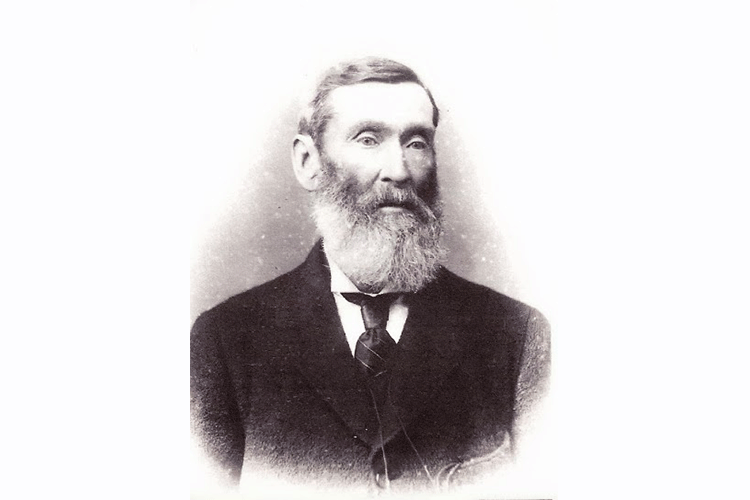 The opposition to grain whisky began in Ireland, following the passage of the Spirits Act of 1860 which legalised the blending of malt and grain whisky. In 1878, a group of Dublin distillers commissioned a book 'The Truths about Whisky' which denounced the use of grain whisky in blends and continuous distillation, arguing only pot still malt was 'true' whisky.
The Irish distillers began marketing their malt using the traditional Northern Irish spelling 'whiskey' to differentiate Irish pot still malt from the perceived inferior competition.
Malt vs. Grain: A Whisky Battle For The Ages
In Scotland, the battle between malt and grain whisky would intensify as Scottish grain was compared unfavourably with Highland malt whisky. Critics argued that grain whisky was 'unpalatable' and 'unwholesome', alleging numerous complaints it caused headaches, upset stomachs, and other unpleasant aliments.
A Select Committee for British and Foreign Spirits was appointed in the House of Commons in 1890, where advocates of malt whisky attacked grain whisky arguing the patent still produced "what is termed 'whisky' from ingredients of the most deleterious character".
By the early 1900s, the Scottish malt distillers had taken a similar defensive position to the Irish distillers claiming only the product of pot stills should legally be termed 'whisky'.
After the infamous Pattison Crash of 1898, the entire Scotch whisky industry faced difficult times amid distillery closures and a surplus of maturing spirit. Investigations into the Pattison Crash had incensed the malt distillers, when evidence was discovered many Pattison blends contained a minimal amount of malt compared with almost 100% grain spirit.
The malt distillers' protests and political lobbying created a number of malt purists, including officials on London's Islington Borough Council. In 1903, Islington Borough Council prosecuted two merchants under the Sale of Food & Drugs Act 1875 for selling whisky, "…not of the nature, substance and quality demanded".
Fearing the case would enable further prosecutions against blenders, the Distillers Company Limited (DCL) a blending-led operation and owner of several grain distilleries paid the defence expenses. A process of appeals and escalation through various courts would result in deadlock with arguments between the malt distillers and the grain distillers and blenders continuing.
Single Grain: The Cambus Campaign
In 1906, DCL went on the offensive attempting to use the case publicity and marketing to sway public opinion to favour the grain distillers. Launching a national press campaign DCL placed a front-page advert in The Daily Mail promoting a seven-year Cambus Patent Still Scotch Grain Whisky.
Attacking the claims of the malt distillers the advert stated Cambus was "…not a Pot Still Whisky", and using the slogan Not a headache in a gallon. By releasing a single grain Cambus, DCL gave grain whisky an opportunity to challenge the claims of the malt distillers by giving the public the opportunity to judge pure patent still grain whisky for themselves.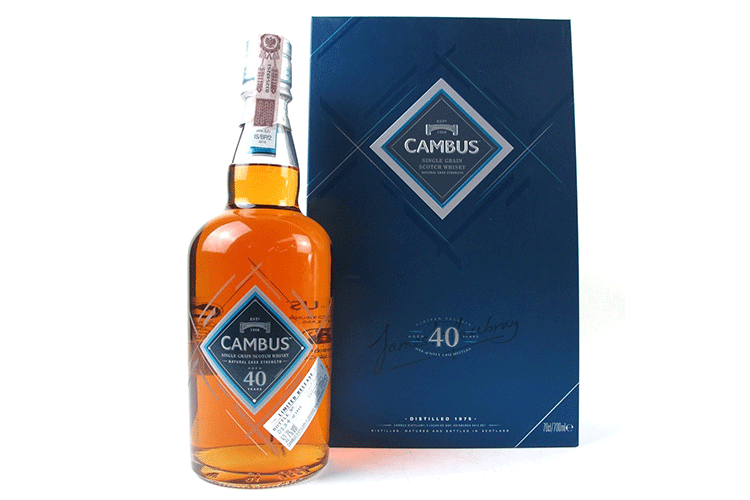 The Royal Commission 1909: 'What is Whisky?' 
In February 1908, the government announced a Royal Commission on Whisky and Other Potable Spirits would be established, to determine and possibly restrict the materials and processes which could be used to manufacture Scotch and Irish whisky.
The malt distillers maintained Scotch whisky could clearly be defined as spirit produced from malted barley, distilled using a pot still and matured to a recognised flavour – namely that of malt whisky. It was a claim intended to end the challenge from grain whisky forever.
The Commission debated the proportions of malt and grain whisky to mix blends, with the pot still malt distillers who were dependent on sales to blenders conceding a 50/50 mixture would be acceptable to them.
After a total of 37 sessions, the Commission reported its conclusions on 28th July 1909, defining whisky as "a spirit obtained from distillation from a mash of cereal grain, saccharified by the diastase of malt".
The Commission offered no distinction between pot still and patent still whisky, both malt and grain distillers could validly claim to produce whisky. Additionally, no minimum percentage of malt or grain required for blends was specified, and no compulsory maturation period was introduced.
The outcome ensured the survival of the patent still and grain whisky, although the true victors were the blenders including DCL as blended whisky rapidly grew in popularity becoming the backbone of the whisky industry.
The variety and international availability of Scotch single malts has also never been greater as the single malt market has thrived. In comparison single grain whiskies have struggled to achieve mainstream availability and recognition; after the verdict the Cambus Patent Still Scotch Grain Whisky was quietly withdrawn and resumed its place in the blending vats.
The Rise of Grain Whisky: A Comeback To Look Out For 
Belatedly, there is a revival and growing interest in single grain whisky, as the Girvan grain distillery has begun to produce a range of aged single grain whiskies and Loch Lomond has become the first distillery to combine malt and grain production on one site.
Bottlings from closed and demolished grain distilleries including Cambus and Port Dundas are becoming highly sought, as whisky enthusiasts and collectors seek to sample examples of traditional and well-aged single grain whiskies.