Pernod Ricard is a French company that is the owner of many iconic brands of alcoholic beverages. This includes The Glenlivet, which rivals Glenfiddich as the best selling single malt whisky in the world. The company is formed from the marrying of two separate companies, both of which have rich histories.
Key Facts
Pernod Ricard was formed in 1975 by a merger between two previously competing companies.

Pernod's original venture was creating absinthe, which was banned across Europe in 1915. 

Pernod Ricard owns The Glenlivet, which competes against Glenfiddich as the best selling single malt in the world. It took the title off of Glenlivet in 2014. 

The 1980s and 1990s saw the company acquire a range of companies and brands, expanding their portfolio. 

Pernod Ricard employs 18,914 people worldwide. 

Pernod Ricard's headquarters is in Paris, but they have 81 offices worldwide in countries such as Croatia, China, Vietnam, Ukraine, USA, Malaysia, Latvia, and many more.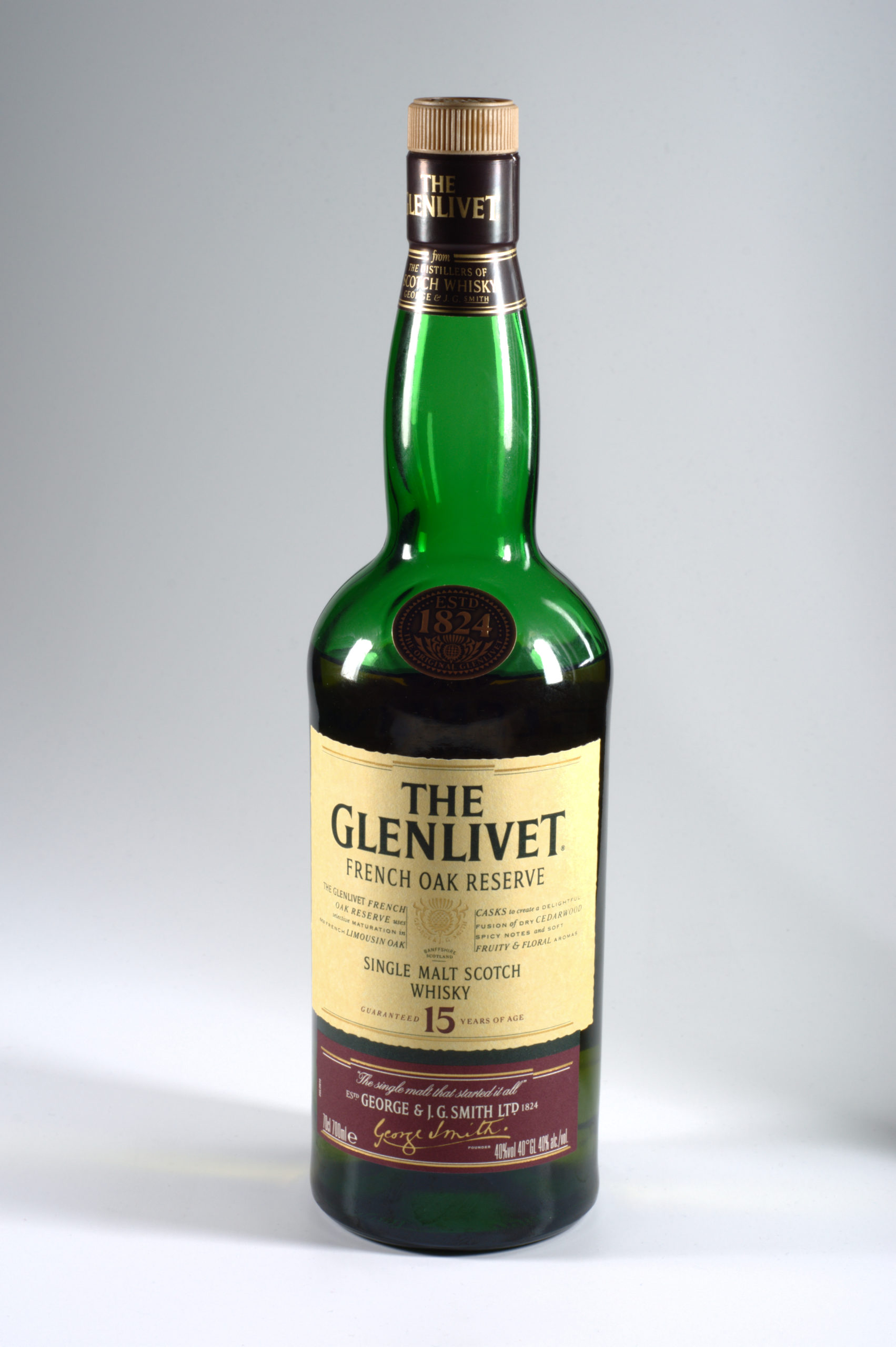 History 
The story of Pernod Ricard begins in 1797 when Henri-Louis Pernod, born in Switzerland in 1776, opened an absinthe distillery in Switzerland. A few years later, in 1805, Henri-Louis Pernod founded another absinthe distillery, Maison Pernod Fils (known as Pernod Fils), in Pontarlier in France. The town would eventually become the hub of all absinthe production in the world. 
In the wake of the opening of Pernod Fils, the popularity of their absinthe soared. The business was booming until 1901 when a large fire destroyed most of the distillery. However, a larger distillery was soon built in its place and production resumed. Absinthe was so popular in France at the time that it became known as France's 'national drink'. 
However, due to the lack of standardisation and regulation of absinthe, many cheap alternatives soon entered the market. These alternatives were very poor quality and could be quite detrimental to the health of the drinker. Rather than introducing regulations to control the production of absinthe, the French government banned production all together in 1915. The drink was banned throughout most of Europe. Pernod Fils were forced to close their doors.
Despite this setback, Pernod Fils' absinthe was subsequently produced in Catalonia, where the liquor had never been banned. However, the popularity of the drink had dipped, and by 1960 production had ceased. 
During the years following the first world war, Pernod had begun producing anise-flavoured liqueur (liqueur d'anise) in their French distilleries. This liqueur was still flavoured with anise, but had a much lower proof and a completely different manufacturing process to absinthe, including the addition of dye and sugar. Over the years the liqueur has evolved into the one that we can buy today. 
The other half of Pernod-Ricard, Ricard, dates back to 1932 when Frenchman Paul Ricard (born 1909) created Ricard, a more refined version of the anise-flavoured drink named pastis. The drink was very popular. However, trouble came in 1940 when the production of pastis was banned in France. In 1944, however, production became legal again, and Ricard continued to produce their refined beverage. 
Paul Ricard retired in 1968, and his son, Patrick, became CEO in 1978, the same year in which Pernod-Ricard created a Spanish subsidiary. 
1975 saw the merging of these two companies to create a giant of the alcoholic beverages stage: Pernod Ricard. From then on the company began to diversify its range. In 1976 they purchased la Compagnie Dubonnet-Cinzano (CDC) and Cusenier. The following years saw many acquisitions of brands and companies. 
In 1985 the company acquired Ramazotti, an Italian bitter. In 1986 Pernod Ricard Japan was created, signalling the company's first venture into Asia. In 1988 Pernod Ricard purchased Irish Distillers, the owner of Jameson whiskey. 1990 saw the company purchase Australian company Orlando Wyndham Group, the company that produces Jacob's Creek wine. 
In 1993 Pernod Ricard entered a 50/50 partnership with Cuba Ron to create Havana Club International in order to market Havana Club rum. 
In 2001, Pernod Ricard purchased 40% of Seagram's business activity. This saw brands such as Chivas Regal, Martell, and The Glenlivet appear in Pernod Ricard's portfolio. It also meant that Pernod Ricard had doubled in size. Chivas Brothers became the Scotch whisky arm of Pernod Ricard. Today, Chivas Brothers is the second-largest Scotch whisky company after Diageo. 
In 2005, Pernod Ricard acquired Allied Domecq in partnership with Fortune Brands. They doubled in size again and became second in the world in wine and spirits. In 2008, Pernod Ricard bought Swedish company Vin & Sprit, owners of Absolut Vodka, for €5.7 billion. 
Patrick Ricard passed away in 2012 at the age of 67. His son, Alexandre Ricard became CEO of the company in 2015. 
Hoping to strengthen their presence in the wine world, Pernod Ricard purchased Kenwood, a premium wine company in California, in 2014. 
In 2016, Pernod Ricard purchased a majority stake in premium German gin brand, Monkey 47. 
Today, Pernod Ricard is one of the biggest beverage companies in the world, owning and producing whisky, gin, vodka, rum, wine, and liqueurs.
Pernod Ricard Owned Brands and Distilleries
100 Pipers

Aberlour 

Blenders Pride

Chivas Regal 

The Glenlivet 

Imperial Blue 

Jameson Irish Whiskey 

Longmorn 

Passport Scotch 

Powers 

Redbreast 

Royal Salute 

Royal Stag

Scapa 

Absolut

Fris Vodka 

FUEL Vodka 

Lukusowa 

Pan Tadeusz

Siwucha 

Wyborowa

Dubonnet

Havana Club rum 

Jacob's Creek 

Martell' s

Olmeca Tequila 

Beefeater Gin 

Tia Maria 

Malibu 

Kahlua 

Campo Viejo 

Perrier-Jouet
Ongoing Projects 
In May 2020, Pernod Ricard announced a partnership with the United Nations' EducateAll platform. They aim to provide free, responsible, and sustainable bartending training online. The course will be accessible to all adults of legal drinking age through the EdApp mobile platform. This is part of Pernod Ricard's "Sustainability and Responsibility Roadmap", as well as being useful as nations across the world fight to recover from the Covid-19 crisis.