Beam-Suntory is a very young company in its own right, only being formed in 2014 by a merger between Beam and Suntory. However, how these two companies were formed and how Beam-Suntory eventually came to be is an interesting story that involves many mergers, acquisition, and companies that no longer exist. 
Key Facts
Beam Suntory was formed by a merger between two large companies: Beam and Suntory.

Beam Suntory owns a 25% stake in The Macallan. 

The basis of Beam Suntory exists in two companies that are no longer trading: Allied Lyons and Pedro Domecq.

The origins of Beam can be traced back to 1795. 

Suntory bought Beam in 2014 for $16 billion. 

Beam Suntory own infamous brands such as Jacob's Creek wine, Jim Beam, and Bowmore.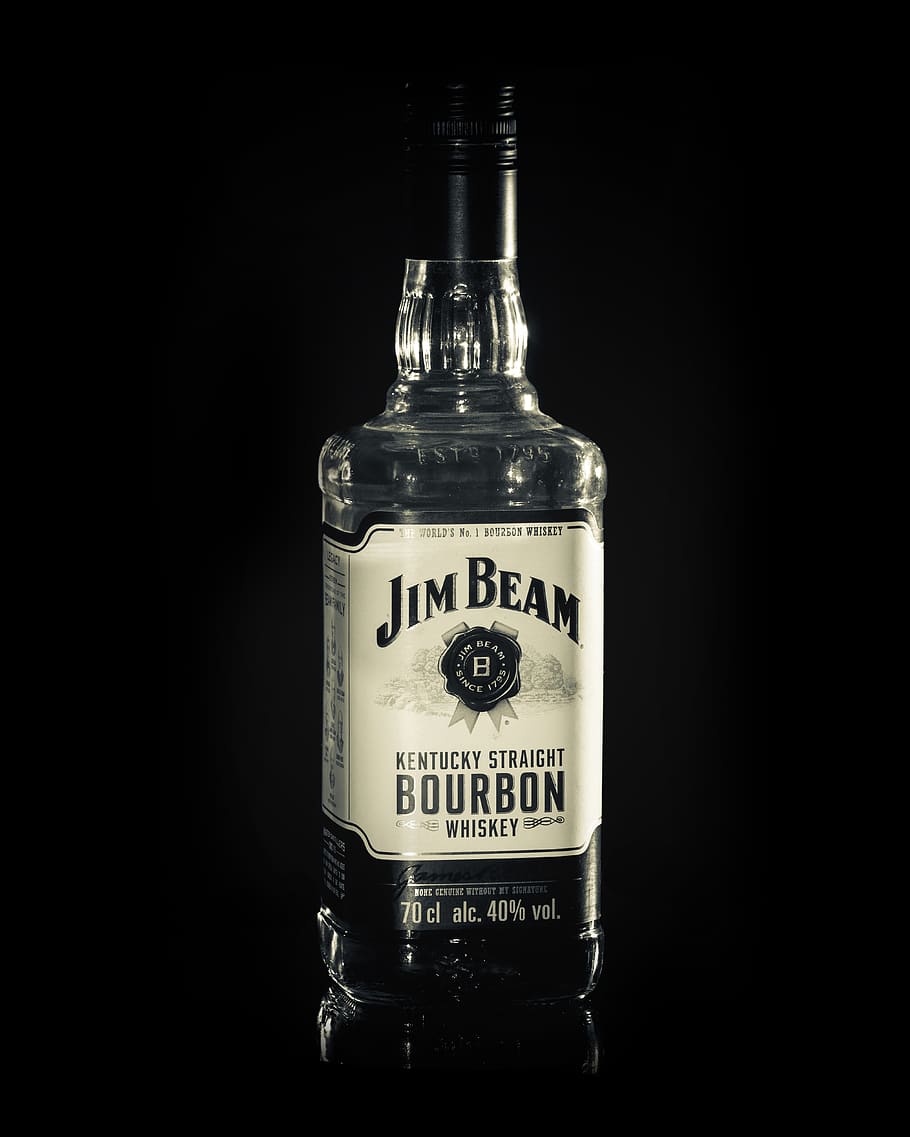 History 
Stanley Pringle Morrison set up his company Stanley P. Morrison in 1951 with James Howatt. By this time, Morrison was already respected in the world of Scotch whisky, and this new company acted as a whisky broker, a middle man between competing distilleries. The company brokered sales of whisky on behalf of the companies so that the competing distilleries would not accidentally share company secrets with one another. 
Morrison was dissatisfied with purely being a broker; he wanted his own distillery. And so, when the owner of Bowmore died in 1961, Morrison bought it immediately. Over the next two decades, Morrison would buy two more distilleries: Glen Garioch and Auchentoshan. In 1988 the company changed its name to Morrison Bowmore. The company's new mission was to produce single malt and blended Scotch, and sell whisky to other companies. A large volume of that whisky went to Japan after being sold to Japan's biggest whisky company, Suntory.
In 1989 Suntory purchased 35% of Morrison Bowmore. In 1994 the rest of the shares were bought by Suntory and Morrison Bowmore became a subsidiary. 
Elsewhere in 1961, Allied Breweries was created by the merging of three of the biggest brewers in the UK. In 1978 Allied Breweries merged with a catering group to form Allied Lyons. Up until 1987 this company did not have much interest in spirits. However, in 1987 they purchased the UK branch of Canadian distiller Hiram Walker, as well as a few Scottish distilleries. 
In 1994 Allied Lyons merged with Pedro Domecq and formed Allied Domceq. This corporation, however big, was swallowed up by Pernod Ricard in 2005. The new French owners kept many of the distilleries acquired by Allied Domecq, but sold some of them also. These include Laphroaig and Ardmore, which were sold to Fortune Brands, the same company that owns Jim Beam.
The two companies above no longer exist, but they form the basis of the giant that Beam-Suntory is today.
In 1899 Shinjiro Torii established ny Torii Shoten and started to make wine. Before long he started to make tea, spices, and soy sauce. Whiskey appeared in the company's portfolio in 1923 when Yamazaki distillery was opened. Kakubin, a very popular blend, was introduced in 1937. When Shinjiro Torii died in 1967, the company passed to his son Keizo Saji. Hakushu distillery was built in 1973. 
In 1986, Suntory acquired a 25% stake in The Macallan, and in 1989 Suntory bought Morrison Bowmore. These two events signalled Suntory's move into the world of Scotch whisky. 2009 saw the creation of Suntory Holdings, an umbrella company for a large number of companies involved with food, beverages, and restaurants. 
The origins of Beam can be traced back to 1795, way back when Jacob Beam was beginning to sell his first barrels of whisky. The company was a family affair and remained in the family for seven generations. The modern day company's story dates to 1935 when James Beauregard Beam rebuilt his family's distillery in Kentucky. James B. Beam Distilling Company was established. After that, the best selling Bourbon in the world was named Jim Beam, after James B. Beauregard himself. 
After World War II, Harry Blum took over the company. Although the Beam family no longer own the company they are still very much involved in the running of the company. In 1967, Fortune Brands bought the company. Fortune Brands was involved in many different industries including hardware and gold equipment. Eventually, Fortune Brands sold everything but the spirits businesses, and Beam Inc was established in 2011. In 2014, Suntory bought Beam for $16 billion. Beam Suntory is the result of Beam Inc and the spirits arm of Suntory being brought together. 
Beam-Suntory Owned Brands and Distilleries
Jim Beam 

Legent

Booker's Bourbon

Baker's Bourbon

Basil Hayden's 

Knob Creek 

Maker's Mark 

Yamazaki 

Chita 

Toki

Kakubin 

Hibiki

Hakushu 

Canadian Club 

Kilbeggan 

Connemara

Tyrconnell
Laphroaig 

Bowmore

Auchentoshan

Glen Garioch 

Ardmore

Teacher's 
Ongoing Projects
Beam-Suntory, like all other companies, has been affected by the Covid-19 pandemic. One of their distilleries, Auchentoshan, has recently produced 2,500 litres of hand sanitiser to donate to the local community. They have also donated $1 million to bar and restaurant workers impacted by the crisis. This, they did in partnership with Southern Glazier's Wine & Spirits.