Clynelish is situated north of the East Sutherland village of Brora, in the northern Highlands region, located 3km (1.86 miles) inland of Scotland's eastern coast. The Clynelish site is actually home to two distilleries, Clynelish, and its adjoining predecessor, Brora, which have both attained a cult status amongst whisky collectors and enthusiasts. The original Clynelish distillery, renamed as Brora in 1969, is presently closed although a growing interest in lost distilleries alongside a limited number of special release bottlings have resulted in Brora becoming a highly sought-after cult malt . Much to the delight of collectors and whisky fans, Brora is set to reopen in 2021. The current Clynelish distillery, which began operating in 1967, is known for producing malts with a distinctive oily and waxy textured marine character displaying citric notes which are mainly used for blending, notably as a core part of several Johnnie Walker expressions, although official special releases and independent single malt bottlings are highly sought.
Clynelish Origins: From 'Clearance' Distillery to Wartime
Clynelish is one of a number of distilleries (also including Talisker) established as a result of the 'Highland Clearances' which occurred in the early 19th Century. These 'Clearances' occurred as landowners realised the profit to be gained by converting their lands to large-scale sheep farming, compared with the low income gained from small-scale food growth under traditional Scottish croft farming. Under the 'Clearances' thousands of tenant farmers were forcibly evicted from land that their families had resided upon and tended for generations. In Sutherland the Marquis of Stafford alongside his wife, (from 1833 the 1st Duke and Duchess of Sutherland) and their estate managers oversaw the forcible eviction of 15,000 people, and the burning of over 500 croft farms across an estate of 500,000 acres. Many of those evicted were either sent abroad to America, Canada or Australia, or resettled on the coast in new settlements such as Brora, where many farmers were expected to become fisherman.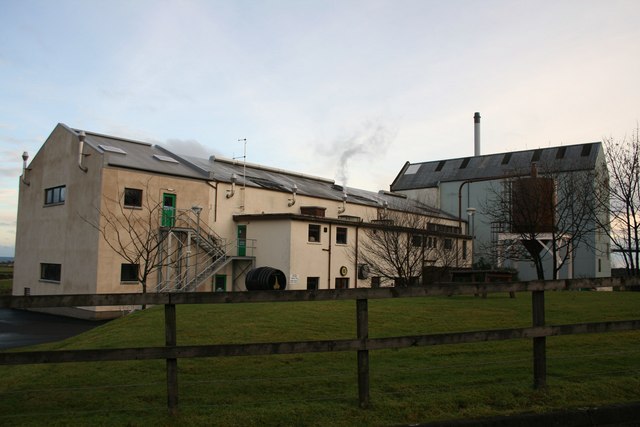 In the years following the 'Clearances' the Marquis of Stafford established a number of new businesses in Brora, to be staffed by the former farming tenants, including a brick works, weavers, and salt panning, while also expanding the existing coal fields opened in 1529. In 1819, the Marquis spent £750 to build a new distillery on one of the farms outside Brora. Aside from creating another source of employment, the distillery would also provide a stable market for local barley produced by tenants 'cleared' to the coast and provide competition for the illicit distillers creating social unrest in the area. The local availability of a water source, coal, and a labour force for coal mining were all likely factors influencing the choice to found the distillery at Brora. The new distillery would go on to become known as Clynelish, derived from the Gaelic for 'sloped garden'.
Clynelish was not a success in its early years. In an early setback, the coal from the Brora coalfields turned out to be poor quality and not fit to fire the pot stills for malting unless mixed with peat from nearby bogs. The distillery's first recorded licenced manager, James Harper, went bankrupt in 1827, before regaining the licence in 1828 and running Clynelish until 1834. Clynelish passed between a number of licensees until George Lawson & Sons took over in 1846, running the distillery until 1896 and providing a period of stability. Visiting Clynelish in 1886 Alfred Barnard, the Victorian writer and distilling historian, recorded seeing an impressive operation with an exceptional reputation.
In 1896, Glasgow blenders James Ainslie & Heilbron in partnership with John Risk purchased Clynelish from the Sutherland estate. Ainslie and Risk expanded the site building new warehouses, rebuilding and enlarging Clynelish into a classic Victorian distilling plant, crowned with pagodas. Clynelish was taken over by John Risk and the Distillers Company Limited (DCL) in 1912, when Ainslie was forced to sell his interests in the distillery to survive bankruptcy. The whisky merchant and blenders company John Walker & Sons also purchased an interest in the distillery in 1916, mainly to safeguard regular supplies for their own blends. Although highly regarded as a filling malt for blends, Clynelish was available as a single malt at this time, and was one of the malts referenced by Charles Saintsbury in Notes on a Cellar-Book (1920).
After John Risk was bought out in 1925, a merger with John Walker & Sons allowed DCL to become sole owner of Clynelish. In 1930 DCL transferred the distillery to its subsidiary company Scottish Malt Distillers (SMD). Clynelish was closed from March 1931, during the depression years of the 1930s, before resuming production in September 1938. Wartime restrictions on the supply of barley to distillers forced another closure lasting from May 1941 until November 1945, although rumours persisted that the popularity and demand for Clynelish meant low level production continued during the Second World War.  
Boom & Bust: Clynelish & Brora 1960s-1980s
During the 1960s, DCL expanded and rebuilt many of its existing distilleries to meet a continually increasing demand for blended Scotch whisky, as the whisky market enjoyed a boom in the post-war period. At Clynelish the first improvements and refurbishments occurred in 1960 when the distillery was converted to electricity and internal steam heating for the stills, ending the use of locally mined coal from Brora.
These modernisations were not sufficient to increase production as Clynelish continued to operate using only a single pair of stills, ensuring demand continued to far outstrip the distillery's supply capabilities. In 1966 to increase the capacity at Clynelish, DCL began the construction of a new modern distillery with six stills alongside the old production buildings. The new distillery was completed in August 1967, although to benefit from the brand's reputation both distilleries would temporarily operate under the name Clynelish.
For a short period from August 1967 until August 1968 both distilleries were producing simultaneously with the new distillery named 'Clynelish A' and the old 'Clynelish B', although whisky casks produced by either distillery were stencilled and later used for blending as Clynelish. The old distillery ceased production as 'Clynelish B' in August 1968 and was mothballed. From this time only the new modern distillery at the site would produce whisky as Clynelish.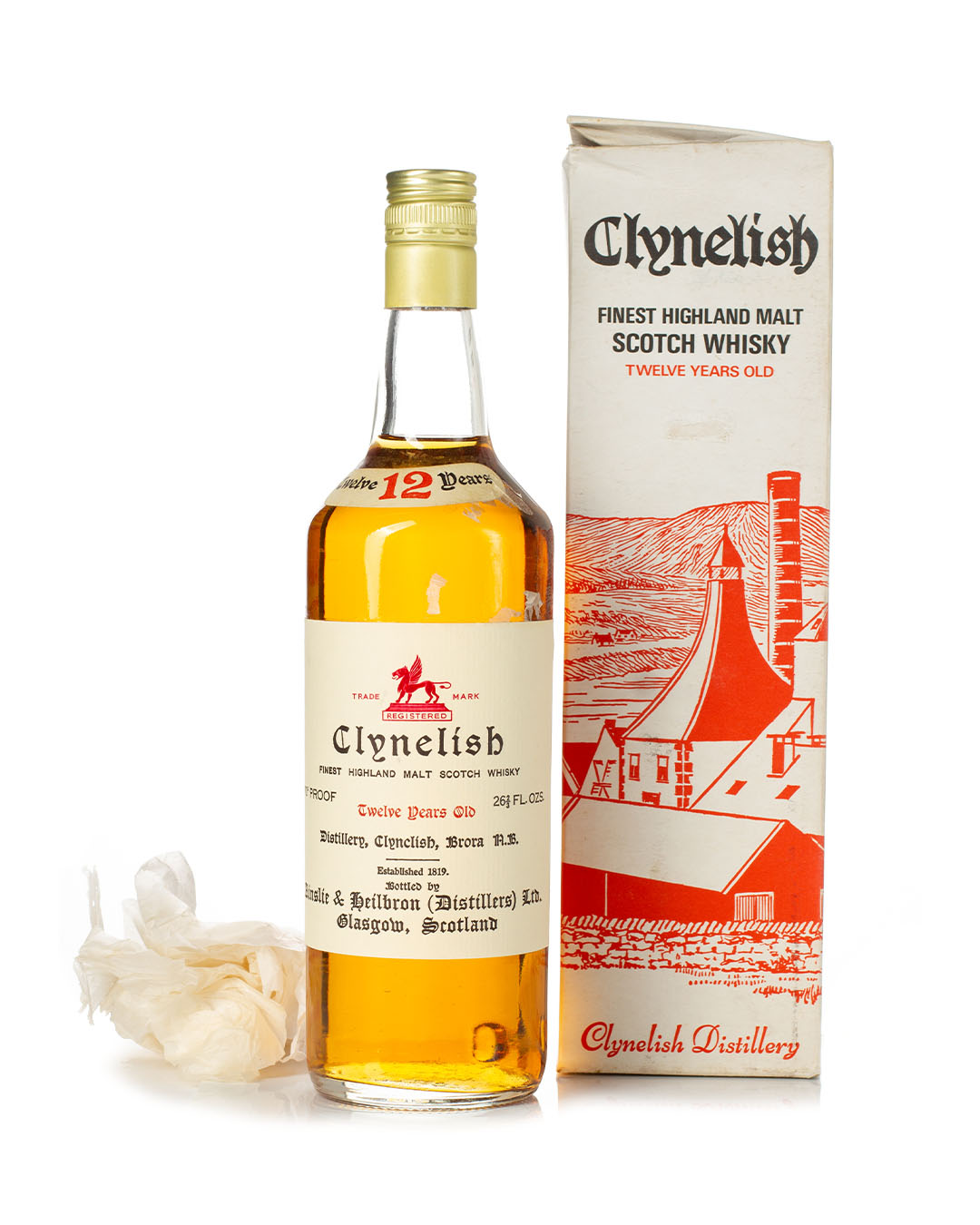 In 1969 the old distillery at Clynelish was reopened with the aim of producing a heavily peated Islay-style whisky for blending purposes.
The reopened distillery was renamed Brora, as the Scotch Whisky Association (SWA) raised concerns about two distilleries carrying the same name. Forced to change the name of one of the Clynelish distilleries, DCL opted for the older one reverting to the name allegedly used during the distillery's early history; Brora. Legislation enacted in 1975 would make it illegal for two or more distilleries to operate under the same name.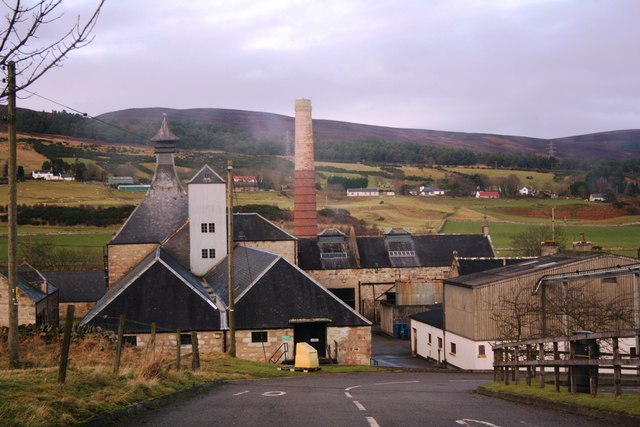 Brora's transition to the production of heavily peated malt filled a gap in DCL's blending needs that was the result of Islay suffering from periods of drought, combined with the closure of DCL's Islay distillery Caol Ila for rebuilding work between 1972-1974. Peating levels are determined by measuring the Phenol Parts per Million (PPM) of the malted barley used in the distilling process. At Brora the ppm level varied from 7ppm to as high as 45ppm, peaking between 1970-77. Brora's heavily peated years lasted until 1973, after which the smoke was cut back. The distillery's peating levels then dropped again after 1977. It is suggested when producing at its most heavily peated Brora shared maltings with Caol Ila and Talisker, while decreasing peat levels at the end of the 1970s reveal when Brora began to use the same barley as Clynelish.
The Whisky Loch
The 1970s recession, combined with a younger generation turning away from traditional spirits impacted the sale of Scotch. The whisky industry failed to adapt effectively and maintained a high production despite declining sales. By the 1980s, the industry held an excess of maturing spirit, known as the whisky loch, while the market had not yet recovered.
Excess maturing spirit and low demand forced distillery owners, including DCL, to make cutbacks. Cutbacks included the closure of a number of distilleries, a decision often based upon the size of production capacity and duplication of malt style. Brora, by this time one of the smallest capacity distilleries owned by DCL could not compete with Caol Ila or Clynelish for producing Islay or Highland style malts, and was "permanently" closed on the 17th March 1983.
Clynelish: The Hidden Malt
Following Brora's closure, Clynelish remained active and produces large amounts of spirit for blending, mainly for use in DCL's Johnnie Walker range of blended whiskies.
The importance of Clynelish for blending is due to the malt's unique oily and waxy textured character which gives a distinctive mouthfeel to blends, an important characteristic for blenders to consider when maintaining consistency. Although Clynelish remained a core blending malt, the recovery of the Scotch whisky market in the late 1980's and 1990's was driven by a significant growth in demand for single malt. A series of single malt bottling collections of Clynelish were released by United Distillers, (formed after the takeover of DCL) to satisfy the market for single malt Clynelish; the Classic Malt collection in 1988 and the Flora and Fauna range with the first expressions released in 1991.
The Rare Malt Selection Clynelish
In 1995, United Distillers released the Rare Malts Selection, a series of cask strength single malt bottlings mainly from distilleries which had either closed or been demolished. The whiskies had to be aged between 18 and 30 years old and distilled in the years 1969-1981. The last release of the Rare Malts Selection was in 2005, with later bottlings including malts from United Distillers owned distilleries which were rarely bottled as single malts. The Rare Malts Selection includes a Clynelish 1972 aged 24 years, and a Clynelish 1974 aged 23 years, which were both included in the 1997 releases.
Clynelish As a Single Malt
The establishment of Diageo (successor to both United Distillers and DCL) in 1997, was accompanied by the business strategy to more seriously promote a number of whisky brands as single malts. Clynelish was amongst the distilleries targeted for promotion; a 14-year-old single malt would briefly be added to the Flora and Fauna range in 2001. In 2002, Diageo unveiled the Hidden Malts range, a collection of single malt bottlings from distilleries which traditionally produced malt mainly for blending, including Glen Ord, Caol Ila, Glen Elgin and a 14-year-old expression from Clynelish marketed as a coastal malt. The Clynelish distillery was also opened to the public with the emergence of whisky tourism, allowing visitors to view the silent Brora distillery and its stills at a distance.
Diageo has also continued to promote and develop the Clynelish distillery and brand. Clynelish is regularly released as limited bottlings; the annual Special Releases have featured Clynelish Select Reserve bottlings for two years in 2014-15. Diageo have also continued to invest in Clynelish, which was briefly closed in 2016 for an upgrade that was completed in June 2017, equipping the distillery with an improved mash tun and washbacks which have increased the capacity to 4.8 million litres of alcohol.
Clyneslish was also part of a £150 million plan to upgrade tourism facilities at Diageo distilleries across Scotland. In 2018 it was announced Clynelish's visitor centre would receive a comprehensive upgrade including a new bar and tasting area. This work commenced in July 2020 with completion expected in mid to late 2021.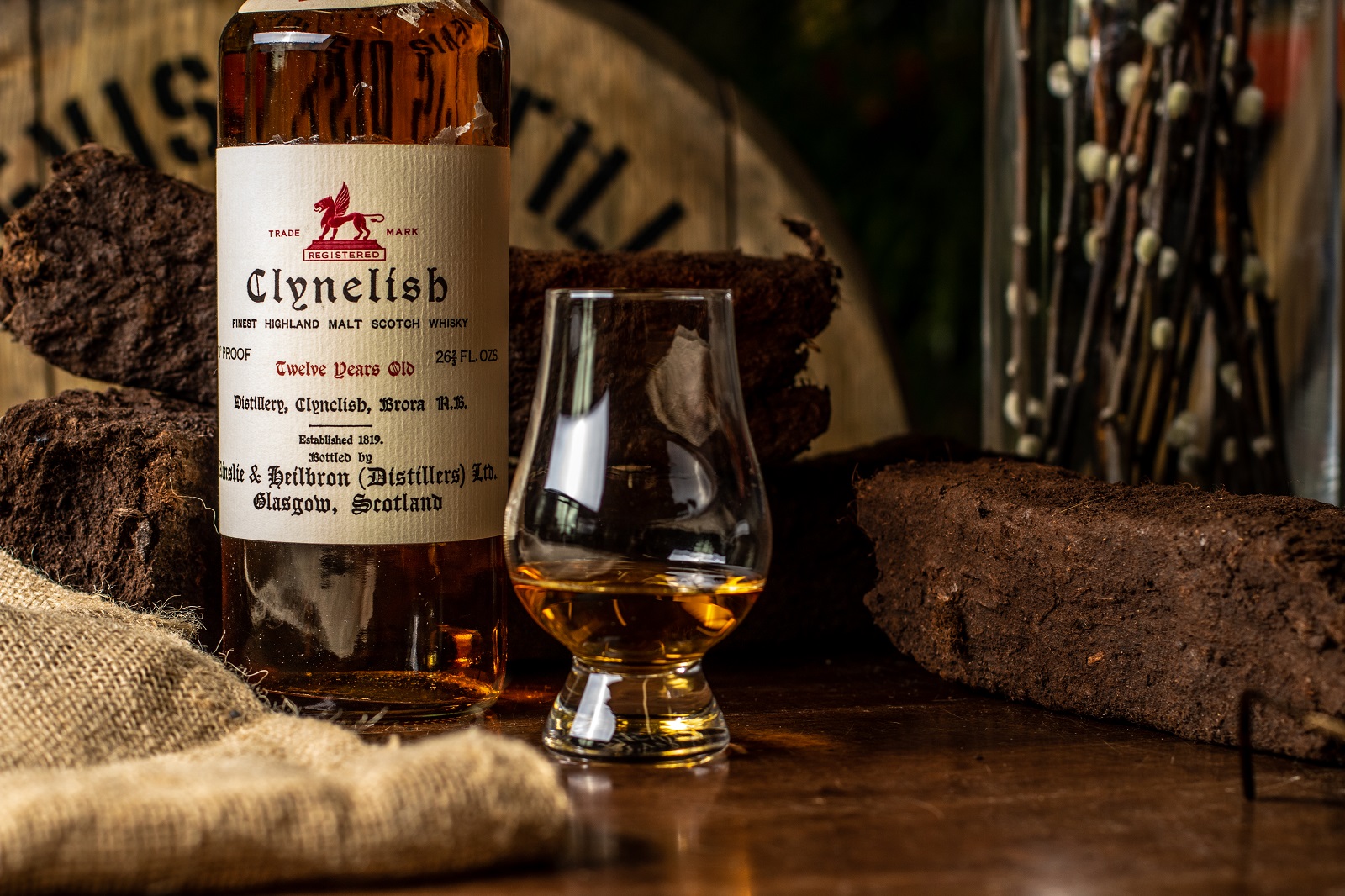 Brora: A Lost Distillery Revived
Following Brora's "permanent" closure in 1983, the majority of equipment was removed from the distillery. Only the oil-fired stills, receiver and the two worm tubs remained in place, left to slowly decay as Brora fell silent and was seemingly destined to join Scotland's lost distilleries.
The decision to make Brora's last remaining stock available as special edition, limited bottlings has helped a growing interest amongst whisky consumers for single malts from closed distilleries. This has mean that Brora has gained the status of a cult malt, and distilling is now destined to restart at the distillery.
Rare Malts Selection Brora
In 1995, United Distillers (formed after the takeover of DCL) first released the Rare Malts Selection, a series of cask strength single malt bottlings mainly from distilleries which had either closed or been demolished. The whiskies had to be aged between 18 and 30 years old and distilled in the years 1969-1981. The first releases of the Rare Malts Selection in 1995 included a Brora 1972 aged 20 years, and a Brora 1972 aged 22 years (bottled at three different cask strengths). These bottlings are now incredibly sought after by collectors.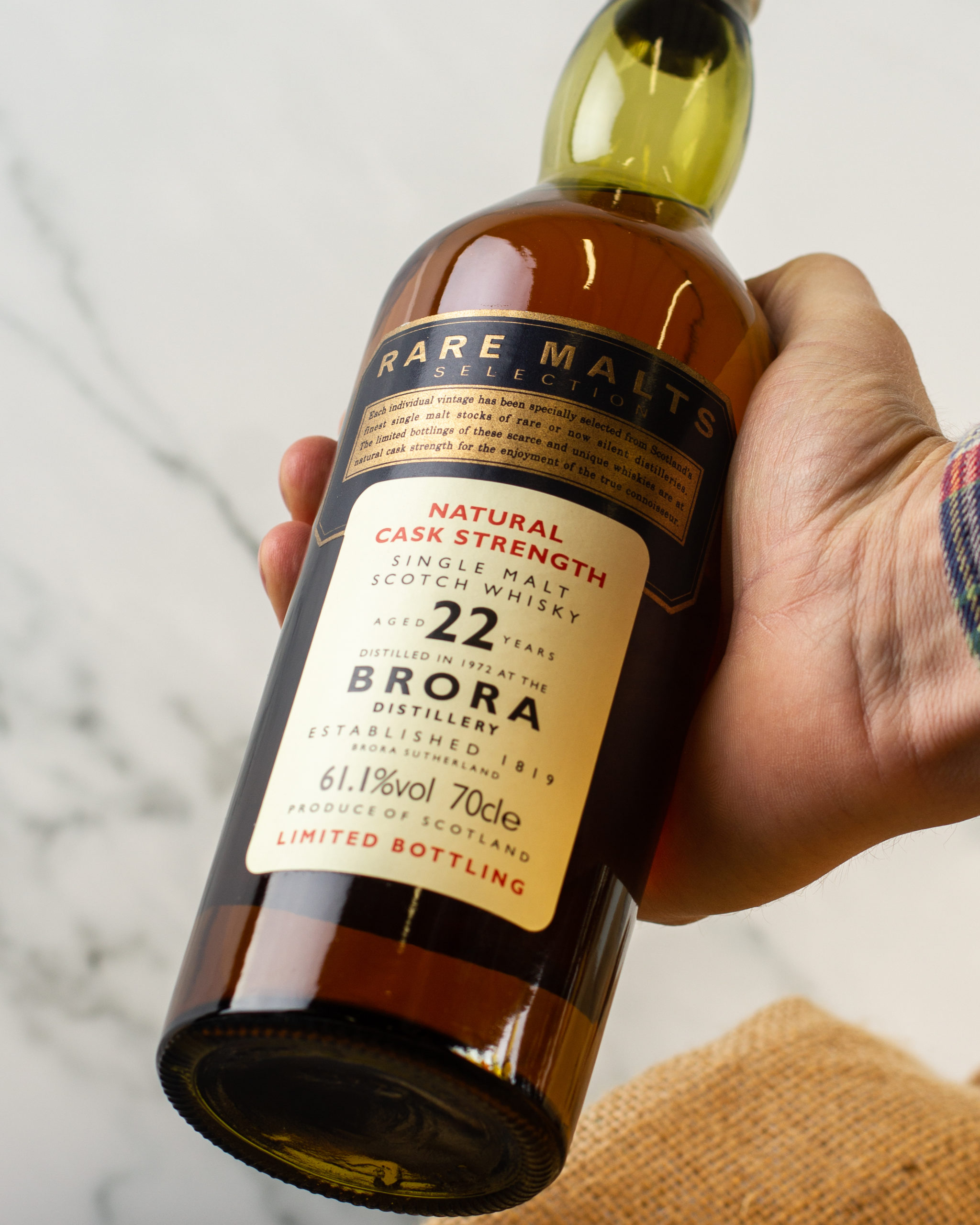 Brora Special Releases
In 2001, Diageo created a new range of annual Special Releases, a selection of limited-edition cask strength whiskies from famous and closed distilleries. The 2002 Special Releases featured the first introduction of Brora, a 30-year-old expression.Highly anticipated Brore Special Releases have were released annually up to 2017 and have become a cult series for collectors.
The Second Rebirth of Brora
In October 2017, Diageo announced plans to reopen the Brora and Port Ellen distilleries as part of a £35 million investment.
Under the plans, the Brora distillery's existing buildings and pair of stills would be refurbished alongside the addition of a dedicated visitors centre, creating a Brora 'brand home'. The refurbished Brora will produce a medium-peated style malt, at a projected capacity of 800,000 litres of alcohol a year, similar to the Oban distillery. Brora's original stills were transported to Diageo's Abercrombie coppersmiths in Alloa for refurbishment, as work began on rebuilding the 19th century still house in 2018.
As a result of limited remaining stock (and/or perhaps part of a plan to hold stock back for when the distillery opens), a Brora expression was absent from the 2018 Special Releases. Although in August 2019 a 40-year-old bottling was released to commemorate the Brora distillery's 200th anniversary. This highly sought-after release was limited to 1,819 bottles to celebrate the founding year of a distillery at the site,
The refurbishment of Brora was completed in 2021, and the distillery reopened in May of that year. In celebration of the reopening, Brora relased the Brora Triptych, a £30,000 set of 3 incredibly rare bottles of age Brora stock. You can learn everything you need to know about the Brora Triptcyh here. 
As it is Brora & Clynelish week, you can read all of our other content on the two distilleries on our blog.