The Macallan 25 year old Anniversary Malt: A Guide
A complete guide to the Macallan 25 year old Anniversary Malt collection. Including skipped years, dating your bottle and more.
Everything you need to know about Macallan 25 Year Old Anniversary Malt
Macallan 25 Year Old History
The Macallan 25 year old was first released in 1983 and forms a key part of Macallan's popularity with collectors. With a release most years (with a few exceptions, listed below) and a fair number of bottles available this makes a great series to start collecting whisky.
The Macallan 25 year old Anniversary Malt series was released by Macallan as part of its incredible marketing strategy that has seen products from their distillery rise to some of the most sought after whiskies on the global market. The bottle was aimed at anyone celebrating a 25 year anniversary, and the original bottles were sold for less than £30 in 1983.
Those same bottles have reached prices of nearly £5,000 in recent years. There are a few key things to be aware of when you start to collect the Macallan Anniversary Malt.
What is your bottle of Macallan 25 year old worth?
Use the guide below to get more information on how the value of your Macallan Anniversary Malt varies. Please use the contact form to send us the details of your bottle.
We can help you sell your bottle either through a brokered private sale, through a specialist online auction, or through our new shop.
Free Macallan Whisky Valuation
Shop the latest Macallan bottles on our store…
What affects the value of Macallan 25 Year Old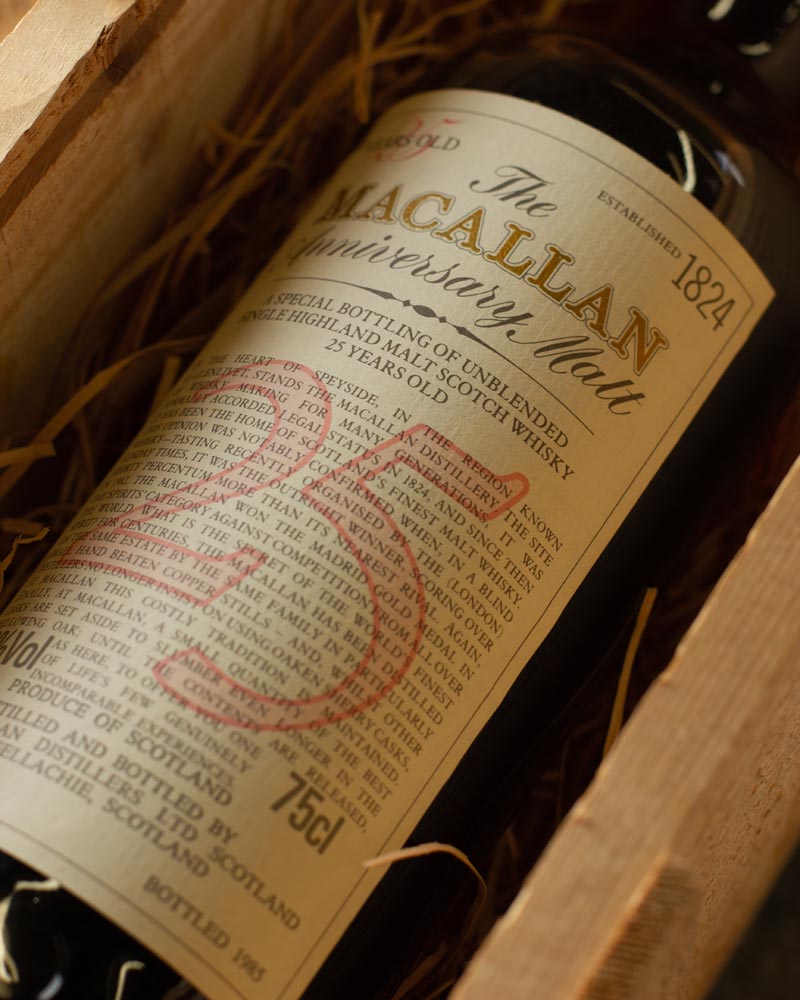 The label
The label of the Macallan 25 year old is distinctive; with a red, outlined 25 over black text describing the distillery and some of Macallan's notable achievements and traditions.
Prior to 2000, releases of the 25 year old anniversary malt have the distillery year and bottling year printed at the bottom of the label. From 2000 onward (distilled after 1975) there is no distilled or bottle year on the label.
To achieve the best prices, label condition of your Macallan 25 should be good to excellent, with no scratches or marks. The colour in the 25 should still be bright.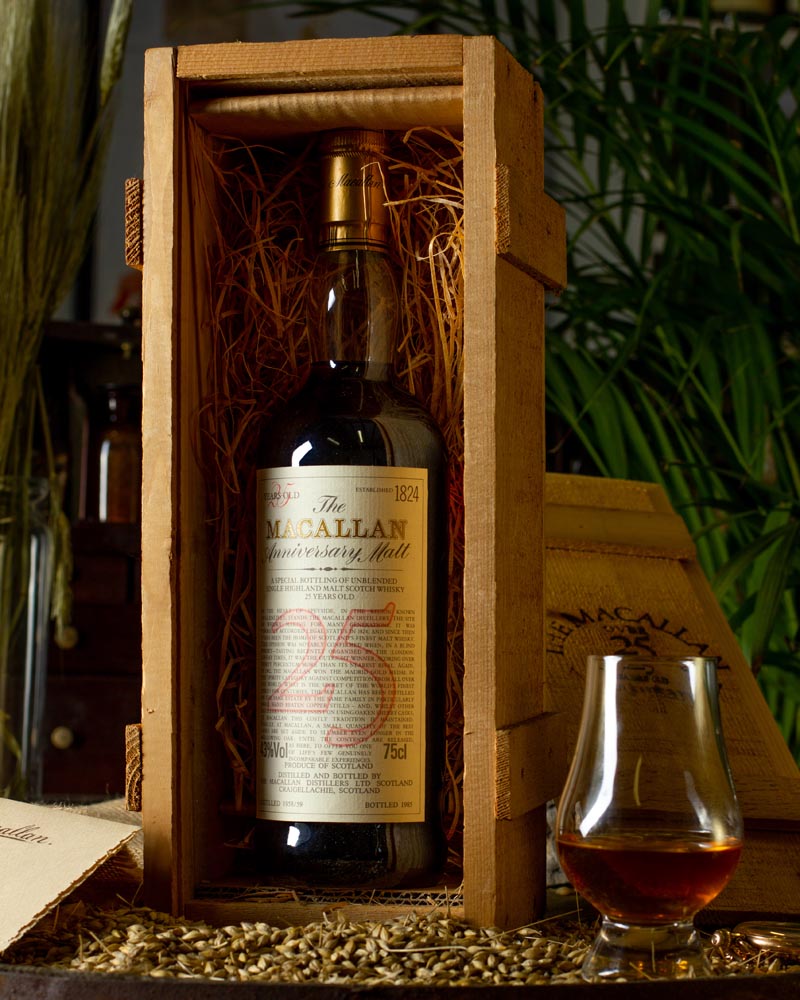 The bottle
Macallan 25 bottles are a standard shape and size, clear glass bottle. Bottlings prior to 1992 are 75cl and after that they change to the modern standard of 70cl.
Releases prior to the 1990s have a screw cap and modern bottles have a stopper cork.
The condition of the capsule should be considered; scratches and nicks in the foil (from getting them in and out of the box) will lower the value to a collector.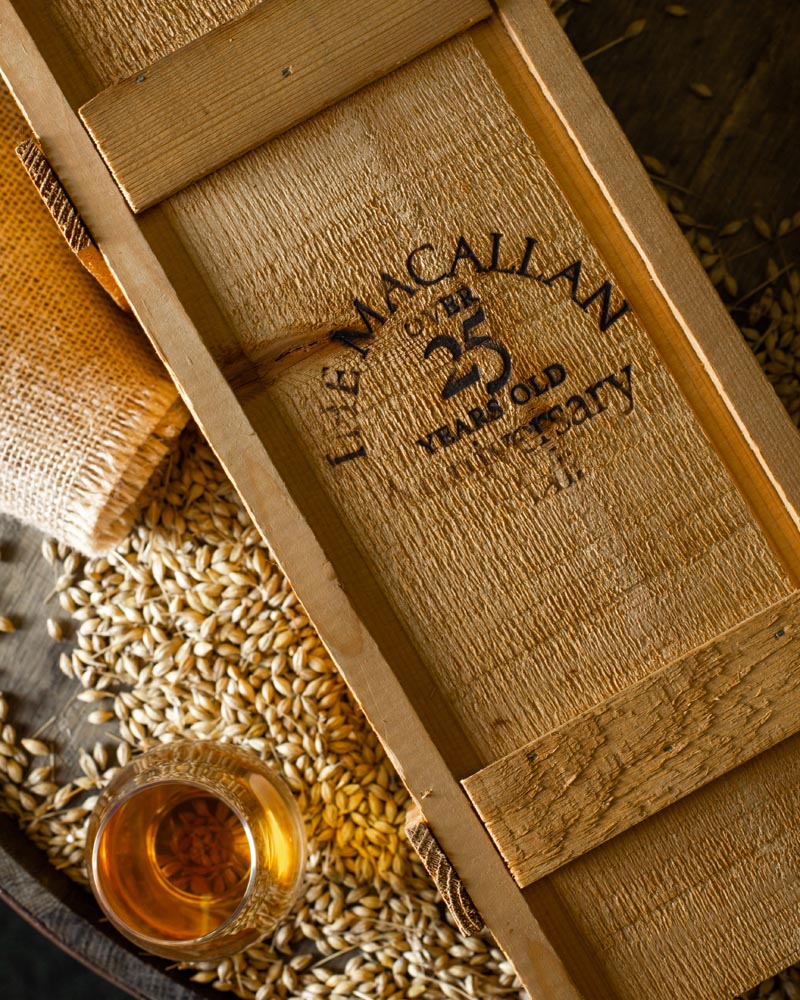 The box
The earlier bottles of Macallan Anniversary Malt come in a wooden box with either straw and wood insert or cardboard. From 2002 to 2004 the 25 year old was released in a red box, (the same as the 30 year old) as the old style box was 'prone to splinters'.
A box with leather straps means it is a bottle that was made for the American market and imported. This doesn't impact the value but does mean you have to consider shipping (if you are outside the UK of course).
Which box you have makes little difference to the value, but not having the box will lower the value as much as 50%. Without the box the bottle only really has value as a bottle for drinking rather than collecting.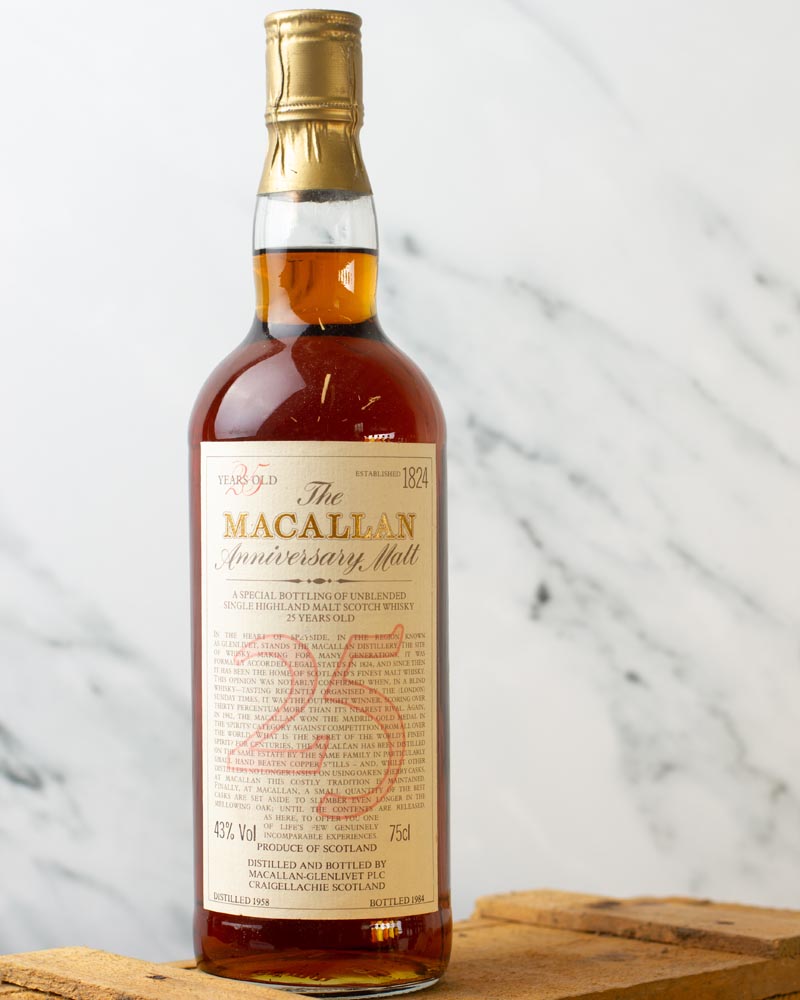 The level
As with all whisky, the spirit level in the neck of your Macallan 25 year old is important and has a significant impact on the value. Ideally the liquid should sit in the wide part of the neck. Lower levels, below the shoulder especially, will lower the value of the bottle.
When you are storing your bottle please consider adding an additional seal – clingfilm or a specialist seal such as Parafilm – over the capsule. This will help stop the level dropping. Always store you bottle upright and in a cool place out of direct sunlight.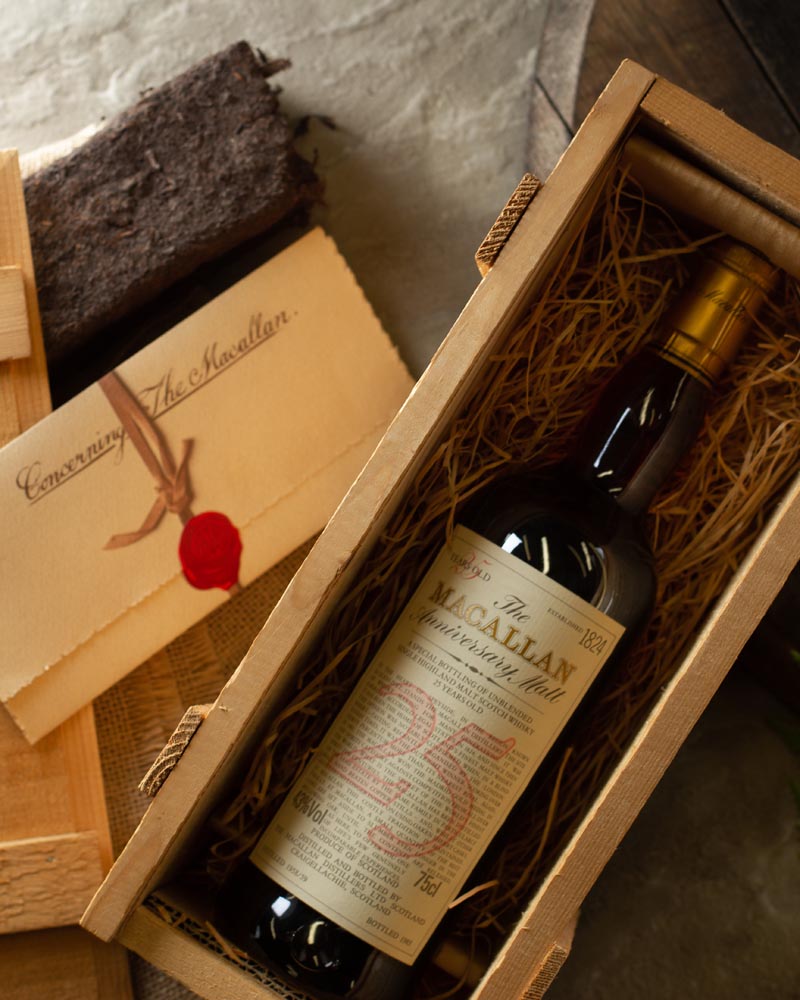 The vintage
There are no records of how many bottles of Macallan 25 year old were released each year – even Macallan say they did not keep a record. The most sought after years are 1957 and 1958 and these bottles command the highest prices. The most common years are 1962, 1965, 1972 and 1975 and these bottles tend to achieve lower values than the other years.
There are a few years where the Macallan 25 year old was not released, at least not with a distillation date (see below for more information on this), and these are: 1960, 1961, and 1973.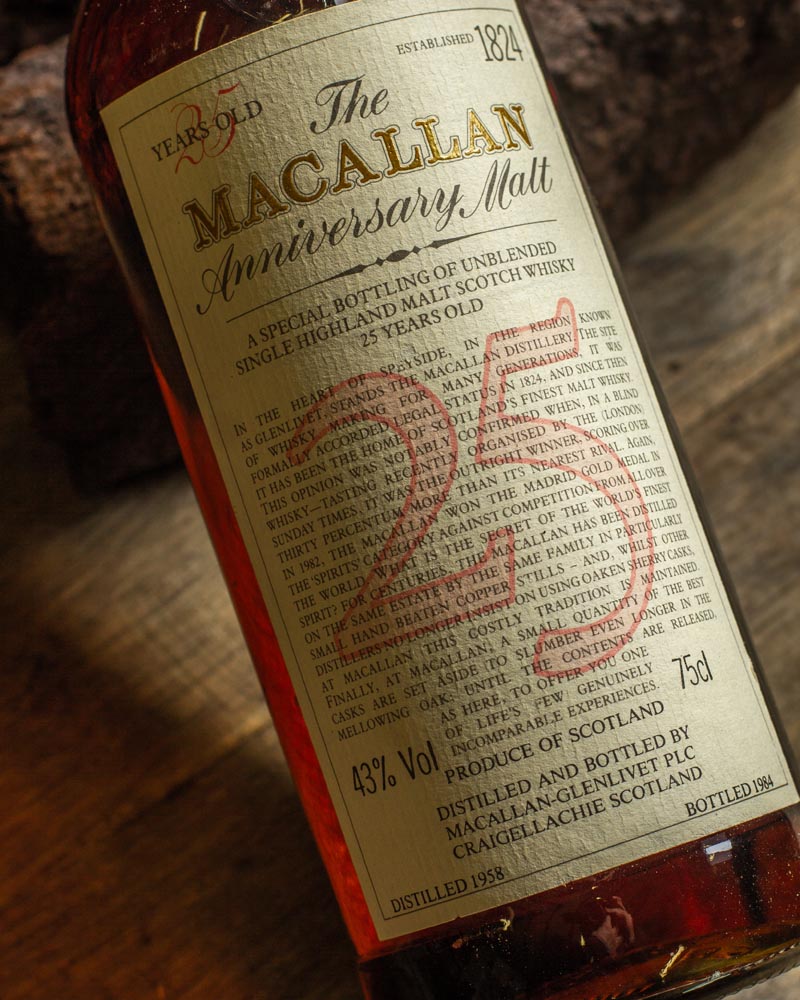 No vintage?
From 2000 to 2004 the Anniversary Malt was released with no distillation year. There are also a few no age statement Macallan 25 year old's with a volume of 75cl or 750ml. For bottles with no age statement it is possible to infer the year from the box and volume:
The old style wooden box and 70cl or 700ml volume: 2000–2001
The red style box and 70cl or 700ml: 2002–2004
The old style wooden box and 75cl or 750ml: Pre 1992
For the Macallan 25 year old with no age statement and a volume of 750ml or 75cl, it is thought that these bottles are probably the 'missing years' from 1960–61.
How we can help you sell your bottle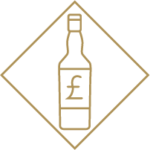 Private Sale
Selling your bottle through our audience of private buyers can get a high price for you bottle and the convenience of a quick turn around on your sale. All we need is a good picture of your bottle stood up, ideally with the box if you have it and we can collect no obligation offers from our buyers for your consideration.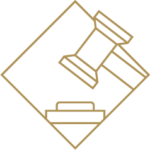 Auction
Auction can be the most suitable route for some bottles offering a wide audience of buyers. There is more element of risk in selling at auction as you have less control over the original price and usually takes longer to complete than a private sale. It is also important to choose the right specialist auction for you bottle, and we can advise you on this.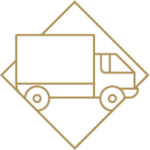 Shop
Our online store launched in 2020 with an aim to bridge the gap between selling at auction and the prices you see at retail, helping you get more for your bottle. Selling via our online shop can achieve more than at auction or private sale but can take longer to complete, so requires the time to get your ideal price realised.
What is my bottle of Macallan whisky worth?
In order to provide you with an accurate valuation please provide as much of the below information as you can.
There is more information about each section below the form.
How To Sell Your Bottle Of Macallan 25 year old Anniversary Malt
Sell your bottle of whisky in 5 simple steps