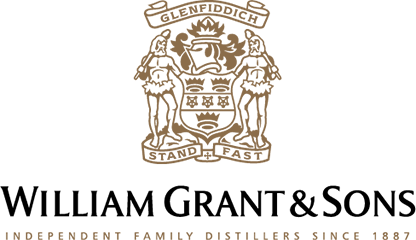 William Grant & Sons are one of the most famous companies in the Scotch whisky business, having remained in the family for its entire history. They also own some of the biggest brands in the industry. The history of this company is fascinating. Read on to find out how William Grant & Sons turnover more than £900 million per year.
You can visit the William Grant & Sons website here. 
Key Facts
William Grant & Sons has been family-owned since its creation and has been run by five generations of the same family.

The Gordon family are the richest in Scotland, with their net worth exceeding £2.8 billion.

Glenfiddich was the best selling single malt Scotch whisky in the world until 2014 when competition came in the form of The Glenlivet. 

William Grant & Sons own a 30% stake in the 1887 company. The other 70% is owned by The Edrington Group. 

William Grant & Sons are the largest employers in Dufftown, the birthplace of William Grant.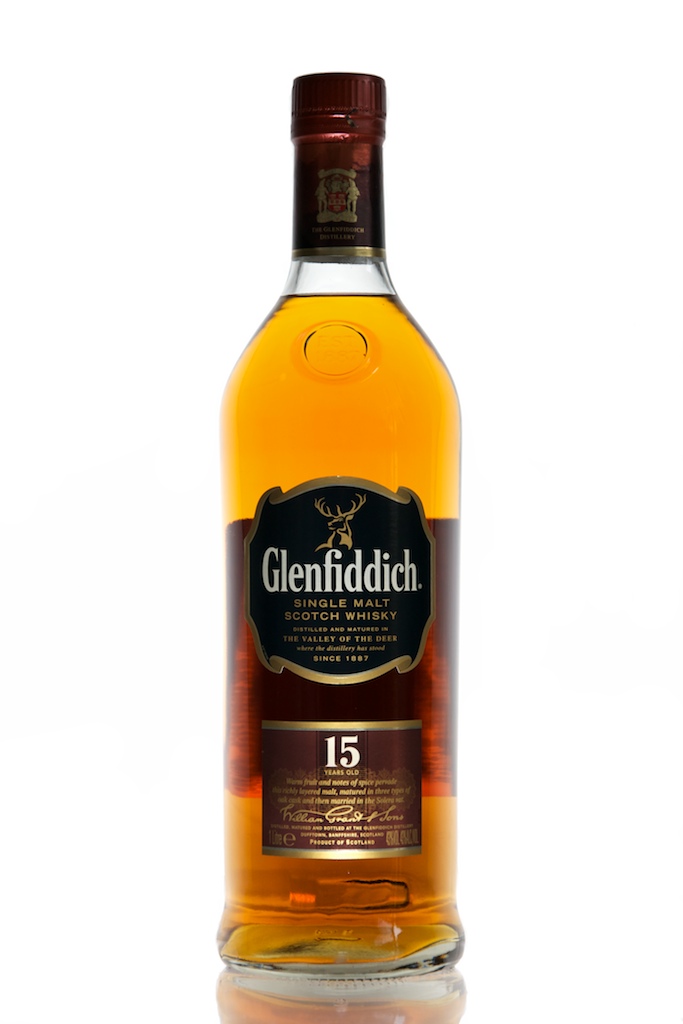 History 
William Grant was born in Dufftown in 1839 and worked as a shoemaker in his youth before becoming a bookkeeper at Mortlach distillery where he worked for 20 years. During this time he married and had nine children. After this, he decided that he wanted to open his own distillery. One year after leaving Mortlach, in 1887, he and his family built Glenfiddich distillery. The first distillation happened on Christmas day in 1887. Business boomed, and soon Grant was able to build a second distillery, Balvenie, five years later, and a third, Convalmore, two years after that. These distilleries are situated right next to each other.
1899 saw William Grant's first blends introduced to the market. His son-in-law, Charles Gordon, and his son. John, spent some time travelling to secure new markets for the whisky. John secured markets in the west by closing a deal with a Canadian company. Charles Gordon travelled to the Far East and Australia in 1909. 
Charles Gordon died in 1929 and the business was taken over by William Grant Gordon until his premature death in 1953 at the age of 53. Then, the company was handed to his two sons, Charles and Alexander. 
By this time, William Grant & Sons had a signature blend called Grant's Stand Fast. This blend was popular and well-established. For a long time, WM Grant & Sons had been relying on Cambus and Caledonian – owned by DCL – to supply grain whisky for their blends; WM Grant & Sons had a plentiful supply of malt whisky but did not have a grain distillery of their own. However, when WM Grant & Sons decided to market their whisky on television, the conservative DCL disapproved and announced that they would no longer supply grain whisky to WM Grant & Sons unless they pulled out of TV advertising. Charles and Alexander were unhappy at the prospect of not having control over their production and wanted to go ahead with TV advertising. And so, in 1963, Charles Gordon oversaw the construction of Girvan grain distillery. Upon completion, the distillery served as a reminder that WM Grant & Sons production was now entirely in their hands. 
Meanwhile, Alexander Gordon had been focusing on marketing their new 'straight malt' – the term 'single malt' did not yet exist. Until this point, single malts had been used to make blends due to blended whisky being extremely popular in the sixties. However, Alexander Gordon decided that he wanted to release a single malt expression. The whisky was 5-years-old and was bottled in the same style as the popular blends. People's interests started to pique, and in 1963 Alexander started to promote Glenfiddich Straight Malt on a global scale, and began using Glenfiddich's iconic green bottle. As Glenfiddich was the first brand to market single malt on such a scale, they had a head start. Soon, other brands began following suit. None was a match for Glenfiddich, and it remains one of the biggest selling single malt Scotch whiskies in the world, rivalled by Glenlivet, with whom they have taken turns sharing the top spot since 2014. 
In 1990 William Grant & Sons built Kininvie and Dufftown, and in 2007 they built Alisa Bay on the site of Girvan. Girvan also serves as the place of production for Hendrick's Gin as of 1999. 
In 2005, William Grant & Sons released Monkey Shoulder: a blend of Glenfiddich, Balvenie, and Kininvie single malts. 
In 2010, the company decided to capitalise on the popularity of Irish whiskey by buying the Tullamore Dew brand. Tullamore Dew used to be produced at Midleton but is now produced at Clonminch, an exclusive Tullamore Dew distillery. 
In 2014, William Grant & Sons bought Drambuie, a popular liqueur brand. 
As of today, William Grant & Sons is still family-owned, and is now run by Glenn Gordon – the great-great-grandson of William Grant.
In 2019's Sunday Times Rich List, the Gordon family were named as the richest family in Scotland with their net worth estimated at £2.882 billion at the time. 
William Grant & Sons Owned Brands and Distilleries 
Glenfiddich

The Balvenie

Kininvie

Grant's 

Monkey Shoulder

Aerstone

Clan MacGregor

House of Hazelwood

The Gordon Highlanders 

Tullamore Dew 

Hendrick's 

Reyka vodka

Sailor Jerry 

Old Vatted Demerara 

Woods Old Navy 

Vat 19 

Gibson's Finest 

Taboo 

Montelobos

Milagro

Drambuie 

Solerno

Ancho Reyes

Ancho Reyes Verde 

Three Barrels

The Raynal 
Ongoing Projects 
William Grant & Sons has joined the army of companies and distilleries pledging to make hand sanitiser to help communities cope with the ongoing Covid-19 crisis. 
In 2020, William Grant & Sons exited their deal with Campari Deutschland, their exclusive German distributor. From next year Grant's whisky will be distributed by a new company William Grant & Sons Deutschland.