Inver House owns some very highly acclaimed single malts including Ancnoc, Old Pulteney, and Balblair. Below is the history of this prestigious company, and how they acquired their portfolio of brands.
Key Facts
Publicker Industries, to which Inver House can be traced, was founded in 1912.

Inver House was hit hard by a fall in demand for whisky in the 1980s.

Glen Flagler distillery was very short-lived, and so Glen Flagler whisky is considered rare and in high demand today. 

In 2019 Inver House reported a turnover of £67 million.

The man who now owns Inver House is one of the richest men in the world. 

The company has recently ventured into creating gin.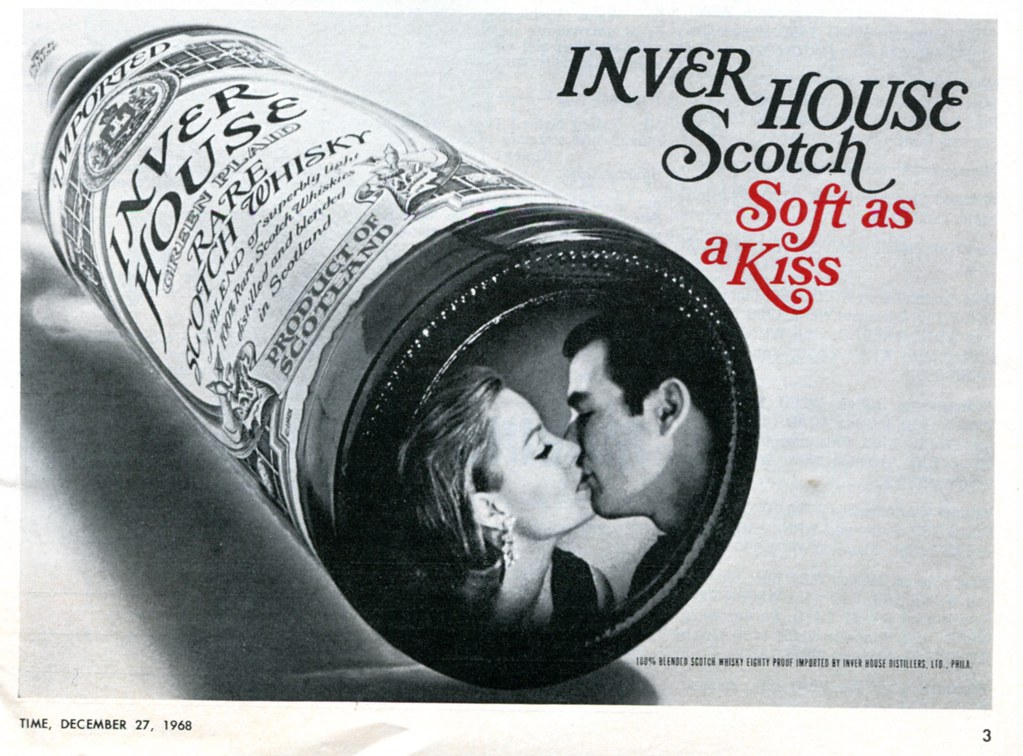 History
It was 1912 in Philadelphia when Harry Publicker, a Polish immigrant, set up his company Publicker Industries. The aim of his company was to produce industrial alcohol from molasses. By the 1920s he was producing 60 million gallons annually. The need for industrial alcohol soared during World War II as reserves of gasoline and oil ran low. This meant massive growth for Publicker Industries. By the end of the war, Publicker Industries employed 5,000 employees. 
Harry Publicker died in 1951, and the business was taken over by his son-in-law Si Neuman who decided that the company should venture into potable alcohol. The Inver House Rare blend was released in 1956, despite the company not having a production facility. The company bought matured stock to make their blends. The blend was very popular and it was decided that Publicker Industries would need their own production facilities in order to keep up demand. And so, Inver House Distillers was established in 1964. They also built Garnheath grain distillery on the site of the disused Moffat Paper Mill just east of Glasgow. Glen Flagler and Killyloch were added in 1965. Moffat maltings were opened in 1968 and has since become the biggest malting plant in Europe. Bladnoch distillery was purchased in 1973, and Inver House also owned Loch Lomond for a short period of time in the 1980s. Si Neuman died in 1976.
However, the 1980s was not a good decade for Scotch whisky. New interest in vodka and white wine meant that whisky demand was low and there was a surplus of stocks. Due to this crisis, a great number of distilleries were mothballed. Inver House was hit hard. Bladnoch had to be sold in 1983, Glen Flagler was closed in 1985, and Killyloch had been out of production for years, and Garnheath ceased production in 1986. Inver House was under new management by this point as the company was bought by Standard Brands in 1979. However, it soon changed hands again in 1988 to the company's four UK directors. The amount paid was £8.2 million.
The late 1980s and the 1990s brought better luck for the company, and soon the company had acquired five distilleries throughout Scotland. These distilleries are Knockdhu, Speyburn, Pulteney, Balblair, and Balmenach. In 2000 the company recorded sales to the total of £6.8 million. Pacific Spirits bought Inver House in 2001 for £56 million. 
Pacific Spirits was owned by a Thai businessman named Charoen Sirivadhanabhakdi. In the 1980s, all liquor production in Thailand was state-owned. However, after acquiring a license, Sirivadhanabhakdi started making his own spirits. This license covered 15% of the market. In 1985 the remaining 85% opened to bids and, after securing a loan, Sirivadhanabhakdi acquired the rest, and therefore the rights to all alcohol production in Thailand. The company then released a beer named Chang in partnership with Carlsberg. Charoen Sirivadhanabhakdi is one of the richest men in the world. The estimated value of his assets is $16 billion. Today the company is named Thai Beverage, and Inver House is under International Beverage Holdings.
Inver House is still situated in Airdrie where their headquarters, a bottling plant, and warehouses all sit. Four out of five of Inver House's distilleries produce wonderful single malt whiskies for the enjoyment of all whisky lovers. The company has also recently ventured into producing gin at Balmenach. 
Inver House Owned Brands and Distilleries
Old Pulteney

Knockdhu / Ancnoc

Bailblair

Speyburn

Balmenach
Ongoing Projects
Inver House has had no new press releases this year. However, in the wake of the Covid-19 crisis, it is expected that Inver House will reopen their closed visitor's centres and hope that Scotch whisky tourism returns to its pre-COVID levels. Inver House enjoyed a boom in tourism in 2018.