Whisky investment can be difficult as the whisky market has changed significantly over the last 50 years. It is even distinct from three years ago. Despite that we see a lot of references to past performance used as an indicator of future performance, when the dramatic transformations that have taken place in the market over the last 10 to 30 years make this comparison unreliable at best and misleading at worse.
It has also given rise to a wave of collectors who are buying modern bottles based on the assumption that they will experience the same kinds of transformations as vintage bottles. This is highly unlikely and as far as we can tell, down to a misunderstanding of how the market has got to the point it is at today.
This introductory whisky bottle investment guide does not offer specific advice on what to buy, but instead introduces key concepts and how that influences the market today. By the end of it you should have a basic understanding of the history and the different parts of the market and how they differ, and therefore can put yourself in a position to make an informed decision for yourself.
The History of Single Malt
It was not until 1963 that we saw single malt advertised outside of Scotland and this would mark the beginning of the first golden age of whisky. The boom in demand saw many new distilleries opening and existing distilleries expand. The boom would be short lived however as by the 1980s production and maturing stock began to outstrip demand. This resulted in what is known as the whisky loch of the 1980s.
New and established distilleries closed either temporarily or permanently as a result of this crash. Even the likes of Springbank, Ardbeg and Bruichalddich all closed temporarily.This was a boon for whisky lovers of the 1990s who had unprecedented access to whisky at rock bottom prices. Black Bowmore Edition one was available for £80 and by 1996 Macallan Private Eye was released at £36 plus shipping. You could also get your hands on whole casks from the likes of Springbank and Ardbeg for around £1,000-£1,500 as they looked to raise capital to fund their reopening.
By the turn of the millennium the whisky industry was beginning to recover. The likes of Dalmore and Macallan were rebranding to match their long term goals of becoming luxury brands. Through Dalmore we see the power of branding and perception as they transformed from one regular single malt release to record breaking bottle prices in under 10 years.
In the 2010s bottle prices started to show more significant growth, the emergence of specialist, online whisky auctions gave unprecedented access to collectors. Just as importantly they offered much more reasonable overheads compared to traditional auction houses.
By 2015 many of the collectable series we know today were starting to see more accelerated growth in value. Macallan Private Eye could be purchased for around £1,000, and Black Bowmore for around £4,000.
In 2018 – broadly considered the peak in the market – we saw 30% yearly growth in bottle prices.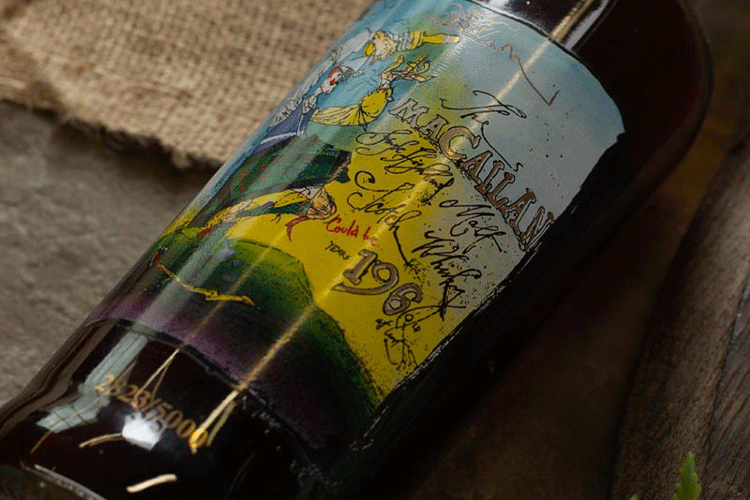 The Whisky Investment Market Today
The market of today is significantly different from that of twenty years ago, and even three years ago. A +500% rise over ten years for the single malt bottle market is regularly mentioned whenever whisky investment is discussed. However, it is very important to realise that this is the result of very specific circumstances whereby bottles in the 1990s were largely undervalued by today's standards. Furthermore, the market has caught up to itself now and the annual increases we see in various indexes are much more modest.
In 2022 and 2023, the Rare Whisky 101 Apex 1000 has shown a more modest 12-month growth of 2.65%, compared to the growth in 2020 of around 8%. There are a few reasons for this. In recent years the world has been through the Covid-19 pandemic, the ongoing war in Ukraine, and unprecedented inflation. As a result of this, many are choosing to liquidate their assets, including the rare bottles of whisky. Whilst this is a good thing for the market in terms of sales volume, it also means that prices are holding relatively steady amongst the mid-range bottles on the market as there is more stock coming to sell, and therefore supply is higher than it has been in previous years. Of course, this does not apply to all bottles on the market, but the Apex shows us that, as a whole, the growth has slowed slightly.
Whilst this might seem like bad news, in reality, the market does see eras like this in which the growth slows slightly, and given the current economic conditions it is not out of the question that the market should behave this way. For buyers, the slowing of the market will be good news as it means that they can keep their initial costs down when purchasing bottles at auction. For sellers, it is not quite such good news, but it is important to note that there hasn't been any shrinkage, just not growth at levels we would expect pre-pandemic. The market will recover, perhaps not to the level we saw in 2018 (which was unprecedented), but the auction data for old & rare bottles shows that the market is still growing. As always, we recommend relying on the data when considering whisky investment.
What Is An Index?
In whisky we often see various growth figures presented as percentages (like the +500% mentioned in the last paragraph in fact), and understanding what they mean can make all the difference when looking at an investment. Usually these figures are drawn from the various indexes that are available to track the market.
An index is simply a sample of the market that is used to act as an indicator of performance.
Indexes can be designed to report on the whole market or on different sections, sub sections and even micro variations within a market. As such it is important to ensure you are looking at a suitable index and understand what that index is trying to represent.
For example the Rare Whisky 101 Apex1000 offers a good overview of the market, whereas Rare Whisky 101 also has indexes looking at specific distilleries or even series. The Knight Frank Rare Whisky 100 Index (KFRW100) is specifically targeted to track the auction performance of the world's rarest 100 whisky bottles, and as such is focused on ultra-rare, very high end bottles. Using the KFRW100 index would therefore be unsuitable for the average investor.
Indexes are useful but it is important to recognise what they represent in order to make use of the data. It is crucial as a potential investor that you understand what data is relevant to you; data can be used to inform and educate, but just as importantly it can be used to mislead.
The Two Sides Of The Whisky Investment Market
It is our opinion that the whisky bottle market of today can be perceived as a market of two halves: vintage collectable bottles that have evolved with the market, shaping it into what it is today, and modern bottles that are very much released in response to the current booming market.
There are variations within this that we will discuss in more detail. However it is vital to understand that while whisky bottles might appear to be one homogeneous investment the performance of one type of bottle should not be used to infer performance in the other.
What do we mean by Vintage collectible whisky?
When we refer to vintage collectible whisky we mean bottles that were released prior to 2000 and which are from brands and or specific series that are sought after by collectors.
This is the section of the market that has transformed most dramatically over the last 20 to 50 years; with individual bottles that were worth tens of pounds in the 1980s and 90s today being worth hundreds to thousands of pounds. They are the bulk of both the collectors' and investors' market and have the most data available in terms of historic performance.
What do we mean by Modern Releases?
By modern releases we mean bottles released post 2000. It is important to note that this is not a hard cutoff, just our definition for the purpose of distinguishing how the different sections of the market behave.
Like their vintage counterparts, modern releases should also be thought of as falling into two types: collectable series and distilleries potentially suitable to buy as an investment, and those that are standard drinking or 'supermarket malts' which offer little to no potential for long term gains.
Why Distinguish Between Vintage And Modern?
The difference between vintage and modern bottles is multifaceted but can be simplified into five points:
Distilleries have caught up to the secondary market. They release their bottles to more closely reflect the expected secondary market value. This gives less scope for the huge jumps in value seen by original purchasers of vintage bottles.
Vintage whisky has a real or perceived scarcity compared to modern counterparts. It is only recently that whisky has become an asset and status symbol. In the 20th century most bottles of whisky were purchased to be consumed. It is assumed that the older the bottle the less that remain and as such scarcity drives value. By contrast many modern bottles are bought purely as an investment and so there is less consumption and more reliable availability on the market.
It was common for vintage whisky to be bottled with a distillation year stated. This lends itself to forming natural collections. By comparison few modern series are bottled with vintage statements with the exception of a few special and single cask releases.
There is much more price data available for vintage bottles compared to modern ones. The data also shows vintage bottles remain desirable to buyers, which can give confidence with purchases and mitigate risk. By contrast less (or with new releases no) data exists for modern releases and these bottles do tend to show considerable volatility.
Modern bottles on the other hand tend to be much more readily available than their vintage counterparts and also tend to offer a better entry level price point. This gives them significant appeal, especially to new collectors.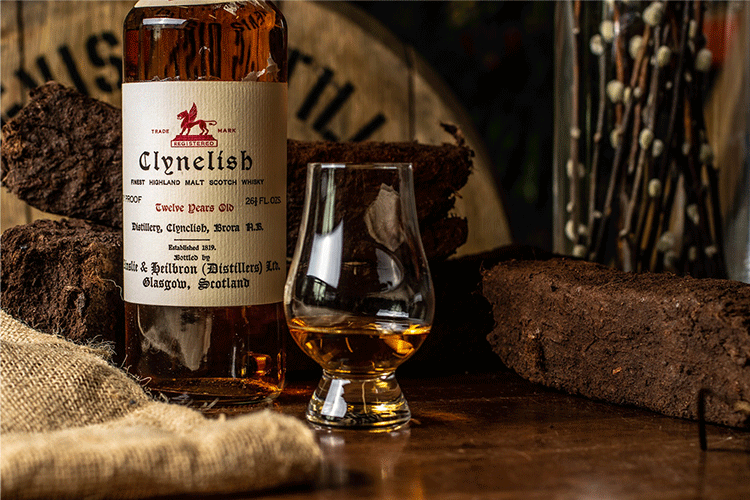 What Makes A Bottle Collectible?
Whether you are buying vintage or modern bottles it is important to understand what to look for when assessing bottles to invest in.
Other than checking auction prices and acquiring knowledge about the industry there are a couple of other 'rules of thumb' that you can use to assess whether a bottle might be considered collectible:
Does it have a vintage?
Is the age statement over 12 years old?
Is it a limited edition or single cask bottling?
Is it cask strength?
Is the series discontinued, or has it been updated?
Is it from a closed distillery?
Is it a distillery release?
How popular is that distillery?
If you have answered yes to most of those questions then the bottle is more likely to be collectible. However, there are exceptions and some of the answers hold more weight than others and in turn influence the value.
Here are a few examples split into two types, which we will expand upon below to demonstrate what we mean:
Special releases
Edradour 1989 single cask: A single cask, cask strength bottling, 70cl, auction value £170.

Macallan 1989 Exceptional Cask: A single cask, cask strength bottling, 50cl, auction value £2,300

Macallan 1989 bottled by the Scotch Malt Whisky Society: A single cask, cask strength bottling, 12 years old, 70cl, auction value £640.

Macallan Private Eye: Limited edition, but of 5,000 bottles, no age statement, no vintage, not cask strength (in fact at the minimum 40%), auction value: £5,000.
Standard bottles
Macallan 10 year old 1970s: £700

Macallan 10 year old 1990s: £400

Laphroaig 10 year old 1970s: £3,000

Laphroaig 10 year old post 1994: £80

Glenfiddich pure malt 1970s: £60
These examples illustrate several very important points when assessing bottles as an investor.
The distillery has a significant impact on the value of a bottle. In both sets of examples you can see that the distillery has a more significant impact on the secondary market value than distillation year, age and limited edition number.
Whether the bottle is classed as official or has been bottled by an independent bottler has an impact on the value. Independent bottlings are largely less valuable than their official counterparts. There are exceptions to this for certain bottlers and bottles.
Scarcity is also very important. For the standard bottles, which would have been the supermarket malts of their day, we see generally low figures despite many of them being 30 to 50 years old – even for highly collectible brands such as Macallan. The exception to this is the Laphroaig 1970s, however the high price for this bottle is a combination of sought after distillery and a rare bottle.
Further to the previous point: there are exceptions to all the rules. As well as the Laphroaig the Private Eye bottling is also a bit of an outlier in the collectibility ranks: it is a (very large) limited edition and from a very popular distillery but has no age statement no vintage and is not all that scarce on the market.
Which is to say that being a vintage bottle of whisky is not enough to make it investment worthy. Similarly for modern bottles, having most of the collectibility points listed above but on a bottle from an obscure distillery does not necessarily make it an investment worthy purchase.
The bottle must also be desirable in order to experience a rise in value.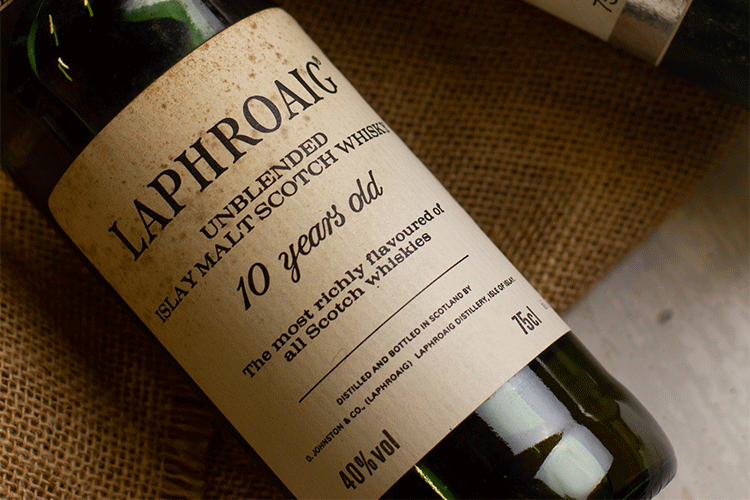 A starting point for understanding whisky investment
At Mark Littler Ltd we believe the starting point for making any investment into whisky should be knowledge. This introductory guide should act as a good foundation for understanding the market and making informed decisions that are suitable for you.
The most important takeaway should be that the whisky bottle market has undergone significant transformation over recent years so caution should be used when trying to draw parallels between past and current performance. Furthermore, this transformation means that there is a difference in collecting vintage versus modern bottles and what you can expect from either purchase.
If you would like more advice or information on any aspect of whisky investment then please contact Mark Littler Ltd at [email protected] and take a look at our blog for more whisky education content.