WHISKY BUYERS: HELPING YOU SELL YOUR WHISKY
Looking For Whisky Buyers? Trust The Experts
Are you looking to sell your whisky?  We are able to help with everything from initial valuation to arranging a courier to collect your bottles.  We've sold thousands of bottles for clients and have over 400 five star reviews across Google, Yell and Facebook.
The most notable collection we have sold was the 28 bottle vertical of Macallan 18 year old which we sold in 2020 for Matthew Robson to one of our whisky buyers.  The story made headlines the world over, not only for the fantastic story (his father bought him a bottle every year for his birthday) but also the sale price (over £44,000).  We found an international buyer for the collection, brokered the sale and took care of all of the logistics too.
We specialise in finding you a whisky buyer for your whisky at the best possible price.
So if you are looking to sell anything from a single bottle to an entire collection of whisky please get in touch and we will be happy to assist.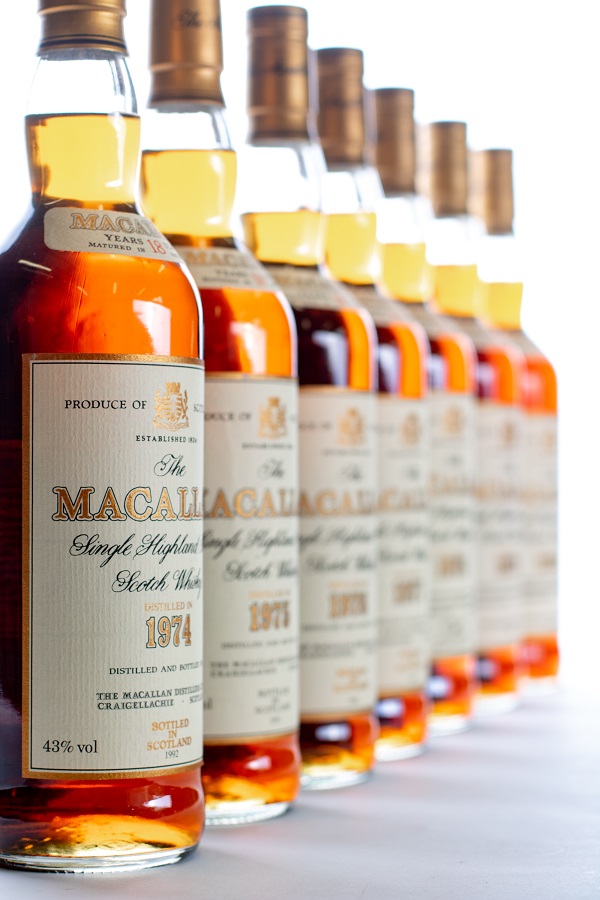 Looking To Find Whisky Buyers?
In order to provide you with an accurate valuation please provide as much of the below information as you can.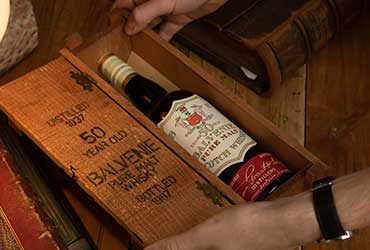 Sell To A Private Whisky Buyer
Our brokerage service is a simple, stress-free way to sell whisky. We will broker the sale between you and one of our private whisky buyers. For this service, we charge a 10% commission (inc. VAT) of the final sale price of the item. This avenue is fast and simple. We will take care of everything for you.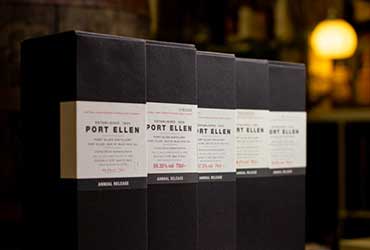 Sell At Auction
At Mark Littler Ltd we can also help you to sell whisky via auction. We have teamed up with the country's leading online whisky auctions to help you to sell whisky at auction without the hassle. This is a great option for lower-value bottles, or if you do not mind taking some risks.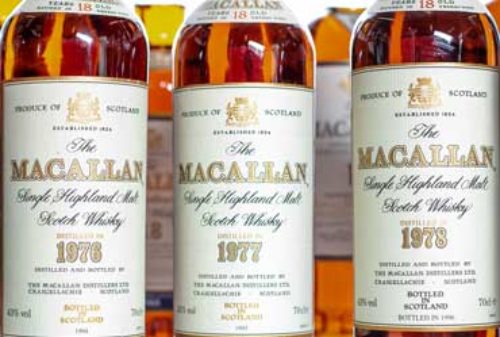 Sell On Our Shop
The final option is selling your whisky through our one-of-a-kind online shop. On our shop, we broker the sale of high-value bottles for our customers. Your bottle will sit amongst rare and expensive whisky and our advertising campaigns aim to draw the eye of whisky collectors and whisky buyers everywhere.
Our Three Step Whisky Sale Process
Request A Valuation
There are four ways to get in touch:
Fill in the valuation form above
Email

[email protected]

Call the office on 01260 218718
Send a picture of your bottle to our WhatsApp on 07852 247421
Send Your Bottles In
We'll send you specialist packing materials and a pre-paid returns label to ship the bottles back.  
Inside the box will also be a copy of our contract and packing advice.
Receive Payment
We'll complete the sale with our whisky buyers and send you the proceeds to the bank details nominated in the contract.
Looking For A Whisky Buyer?
We're here to help you get the best price for your whisky.  In order to provide you with an accurate valuation please provide as much of the below information as you can.
What Do Our Customers Say?
Why should you sell with Mark Littler LTD? We've helped sell thousands of bottles from £20 up to £70,000 and we pride ourselves on the service we provide. 
Here are just some of the reviews customers have left us after we have helped them find whisky buyers for their bottles.
Helped with selling of my Bruichladdich whisky cask.Excellent services from first contact to payment.Good information and updates along the way.
In 1991 I purchased a number edition bottle of Midleton Very Rare whiskey in a box with the certification endorsed by the Master Distiller Barry Crockett whilst visiting Whiskey Corner in Dublin.It was stored in a cupboard until March 2013 when my wife suggested that we had it valued.Having searched on line for a whisky broker two options were presented by the internet one in Dublin and one in Congleton Cheshire. Mark Littler Independent Whisky Broker. From the first contact by phone with their staff members relating to my initial enquiry and the subsequent process of selling the bottle of whiskey they all dealt with the matter with very professionally and kept us fully informed at every stage of the process to achieve finding a buyer in their Online Shop.We personally delivered the Midleton Whiskey to their premises in Congleton in late March 2023 where Beth welcomed us to the very secure and tempreature controlled suite of offices where we met all the members of staff who would be dealing with our sale.My wife and I were handed a very detailed and simple contract of sale which Beth gave us time to read through and explained all the process of how the sale would be conducted by Mark Littler Ltd, and an initial offer price was agreed to commence the sale.In July Beth contacted us to suggest that we include our bottle in a video that was being produced to promote their whisky shop and items available for sale. The video was very professionally made and explained in detail each of the bottles on offer to prospective buyers.The sale of our bottle of Midleton Whiskey was completed in September at the price we had hoped to achieve when it was independently valued.During the whole [process of our dealings with Beth and Katy we kept up to date on the sale process, and the agreed sum of money achieved arrived in our bank account as promised.As valued customers we would fully endorse and recommend Mark Littler Ltd as a trustworthy company to sell your valuable times through either in their shop or at auction.Mr Lawrence and Mrs Par Burrell.Shepperton. Middlesex,
Need To Find A Whisky Buyer?
We're here to help you get the best price for your whisky.  In order to provide you with an accurate valuation please provide as much of the below information as you can.