For their 20th anniversary, The Whisky Exchange has released a unique tasting collection of '20 Whiskies That Changed The World', featuring 20 3cl drams.
The Whisky Exchange first came into being in 1999 as an online whisky shop, established by brothers Sukhinder and Rajbir Singh. The brothers had been working in their parents' newsagents since the 1980s and had developed an interest in whisky through helping the customers in the shop. They opened The Whisky Exchange and grew as an online platform, with customers all over the world. As such the international whisky community has always been at the heart of TWE.
It only makes sense then that to celebrate the 20th Anniversary, TWE are encouraging whisky lovers to embark on a tasting journey. They have released a limited edition tasting collection that features 20 drams designed to be a crash course in whisky. The drams are grouped into four themes: 
Whisky Revolution

Magic Of The Cask

Peat Makes The World Go Round

The New World
Some of the drams included are a Clynelish 14 Year Old, a Macallan 18 Year Old Sherry Cask, a Lagavulin 16 Year Old, and a Yamazaki 12 Year Old. The collection also includes American bourbon and a dram of Amrut, an Indian whisky.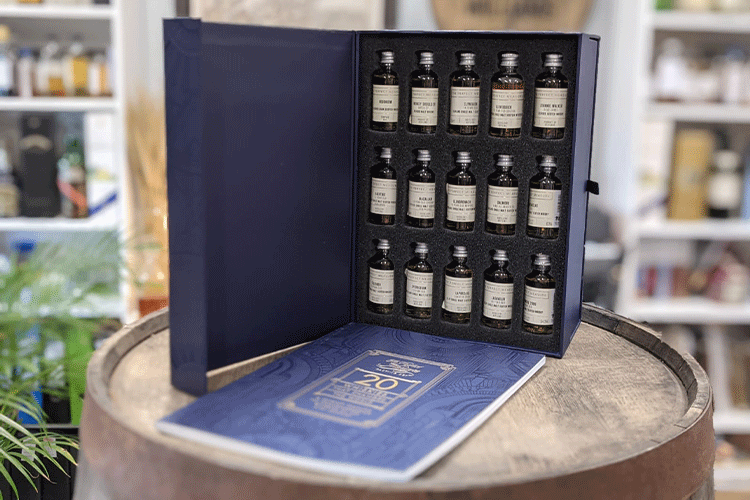 For those who are perhaps looking for a way to start their whisky experience, or if you just love trying new whiskies, this collection is a perfect way of acquainting yourself with so many different tastes and aromas. The collection also includes two tasting glasses, ensuring that you are best equipped to taste these whiskies. Also included is a book with tasting notes and production notes.   
Alongside this release, The Whisky Exchange have also released two top 20 lists: their top 20 bottles that have shaped the way that TWE has changed and been changed by the drinks world; and their top 20 icons that have redefined the market.  
The 20 Whiskies That Changed The World collection is available from The Whisky Exchange now for £160. 
Keep an eye out on our social media for features of these drams!