SILVER CANTEENS: VALUATIONS, GUIDE & TIPS
The age of dinner parties and formal dining at home may not be as popular as it once was.  However, canteens of silver cutlery (also known as flatware) are much in demand. Some silver canteens can sell for over £10,000 and most 12 place setting services are worth many £1000's.
The recent rise in price is partly a result of the recession. This may sound odd, but during the recession, the price of silver increased so much that many services of silver cutlery were melted down as they were worth almost double their 'object value' as scrap. This means that the number of canteens remaining is reduced and what is left becomes more scarce and therefore more valuable.
Brexit has also had an impact as now any exports to the EU are subject to VAT.  Both France and Italy were very stong buyers for silver canteens as they still have a very strong family bond and still have a culture of dinner parties/entertaining.
If you have a service of flatware or canteen of silver cutlery that you would like to sell or have valued then we can help.  This guide will act as a good starting point, helping you understand what to look for and why prices for canteens can vary so much.
The nine factors that affect the value of silver canteens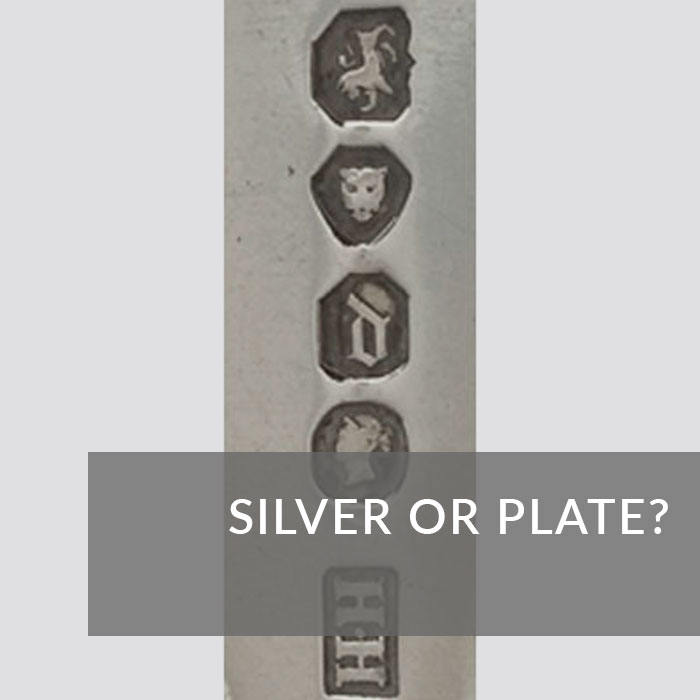 Hallmarks
The first and most important matter is to understand if you silver cutlery is indeed sterling silver or if it is silver plate.  
Silver plated flatware or cutlery is very low in value no matter what the quality or quantity.

If you don't know whether or not your service is made of sterling silver you can learn how to read a hallmark here.  You can also email images of the marks on your silver cutlery and we will be happy to advise you.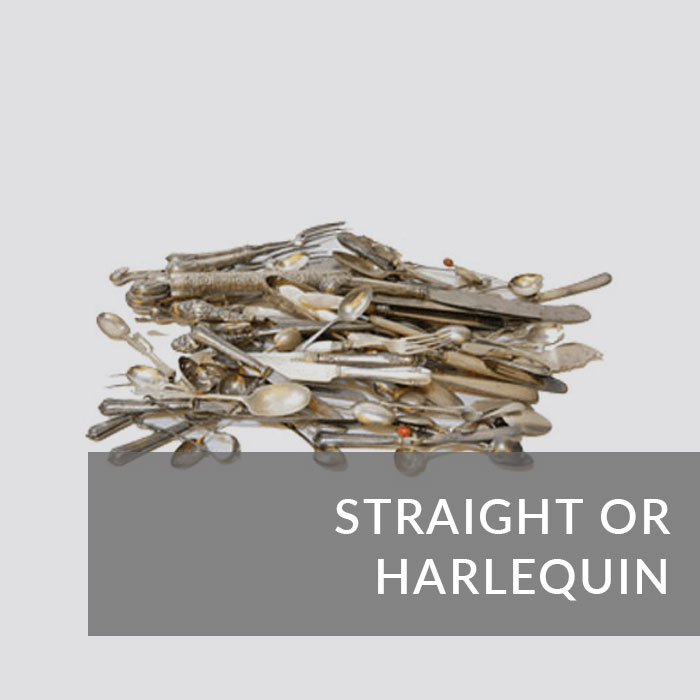 A full service or just a few odd pieces?
A straight service means that every piece of your silver cutlery has the same marks. This implies that it has always been together and has not been added to over the years. It will, therefore, sell for a premium  
However, even an odd collection of silver cutlery can have a high value as long as it is made from sterling silver. Broadly speaking the older the service the rarer it is to remain as a straight service.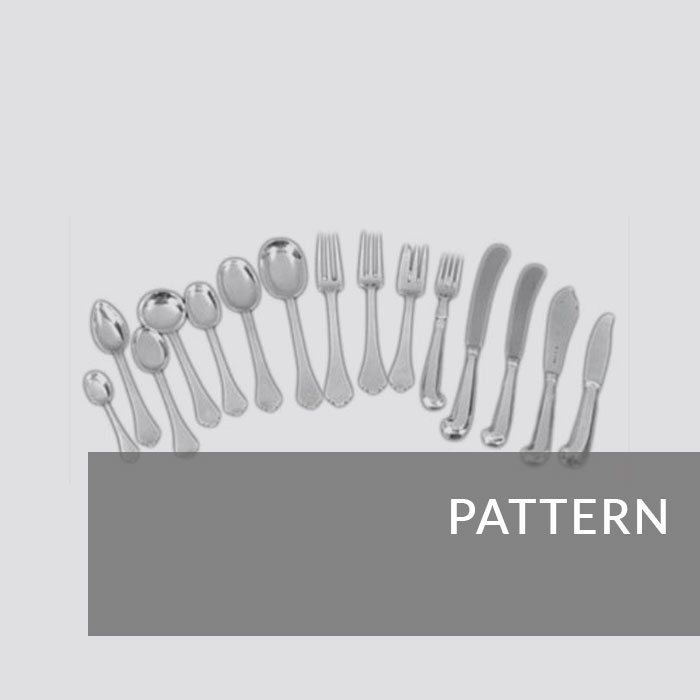 Pattern
The pattern of your silver cutlery is also an important factor as some designs are rarer than others.  The most common patterns are:
Kings Pattern

Queens Pattern

Old English Pattern

Hanoverian Pattern

Fiddle Pattern

Fiddle Thread and

Shell Pattern

Fiddle and Thread Pattern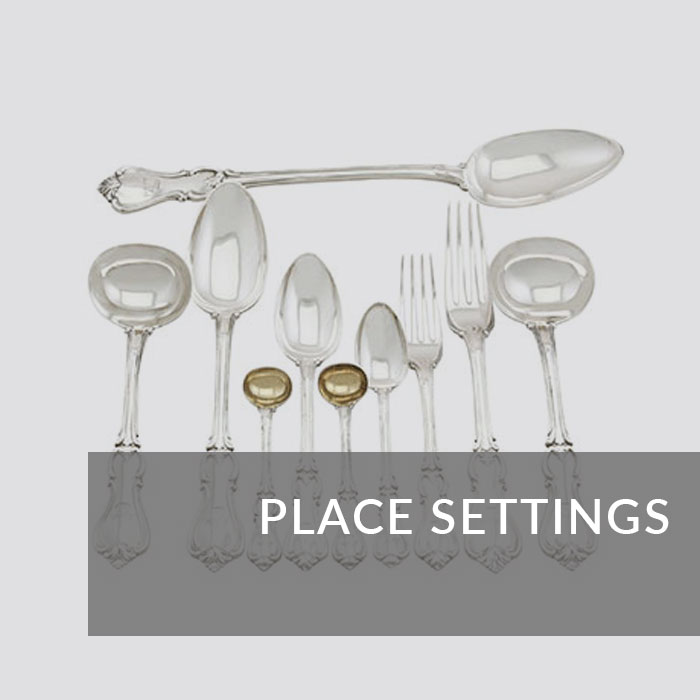 Number of place settings
The number of place settings is the next factor to look for.  To be considered a service the general rule the minimum number of place settings is 6.
The most valuable canteens of silver flatware have 12 or higher place settings.  It is very rare to find a place setting greater than 12 that is a straight service.  As such if you have a 24 place setting which is a straight service it will command a considerable premium.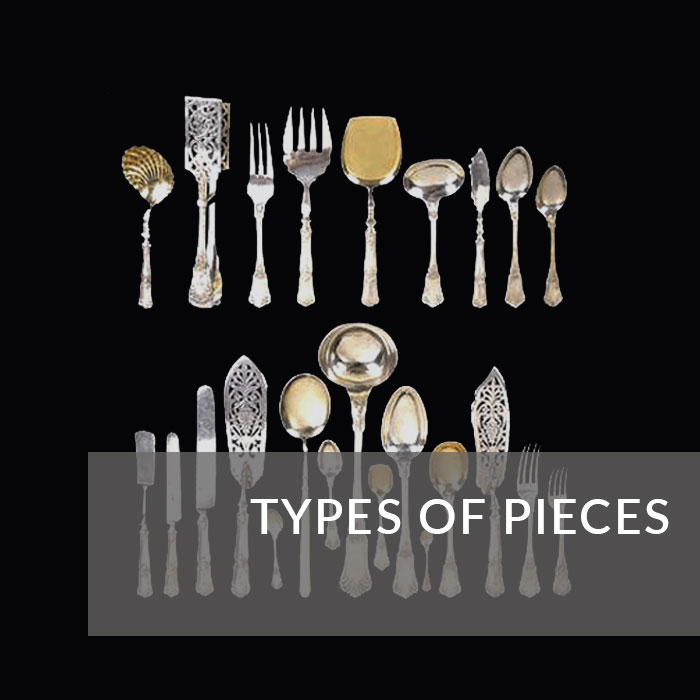 Types of pieces
A basic service of silver cutlery may only contain a table fork, table knife and dessert spoon. However, some services contain up to 20 items per place setting and are much more sought after.
Generally speaking the more varied the items the higher the value.  Fish knives and forks are not very sought after but if they have silver blades and tines they will add considerable value to the service.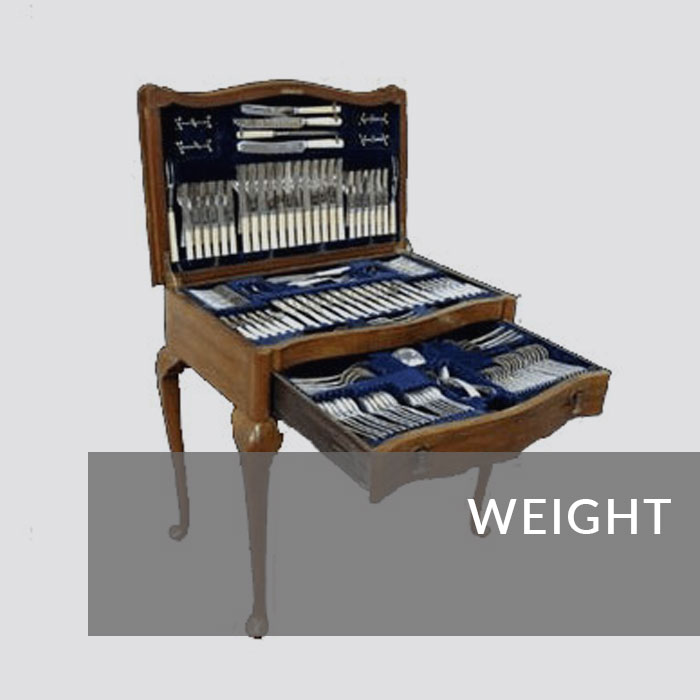 Weight
The weight of the service is also important as silver has an intrinsic value in itself.  We ask for the weight so we can ascertain the quality or gauge of the items. Some table forks may weigh as little as 50g, some may weigh over 400g.

If you can provide a weight of just one item then we would ask for the weight of the table fork as this is normally the heaviest item.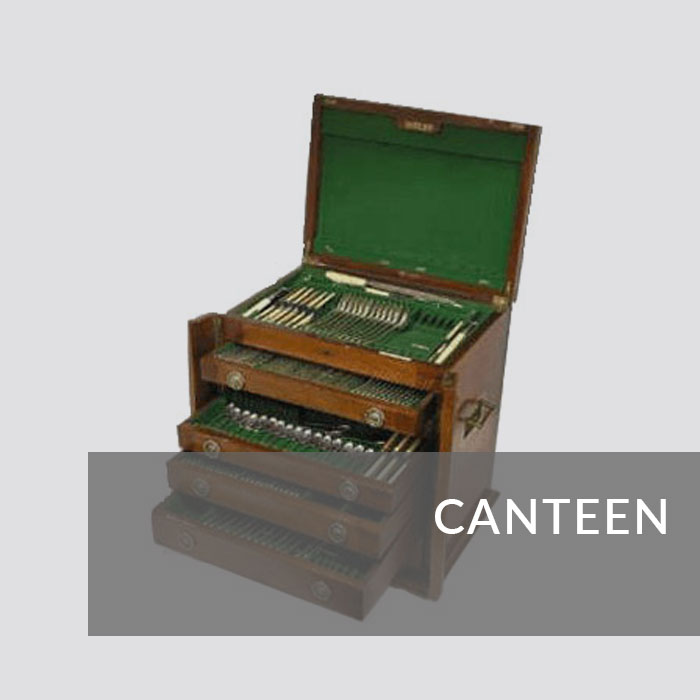 The Canteen
Technically a canteen is a container for a service of silver flatware or silver cutlery.  If your service of silver cutlery is contained within a canteen then it may add a premium depending on the quality of the canteen. Providing an image of the canteen will help us to assess the impact on the value.
A canteen on legs is not as sought after as a canteen without legs (like in the above image) and as such command a premium.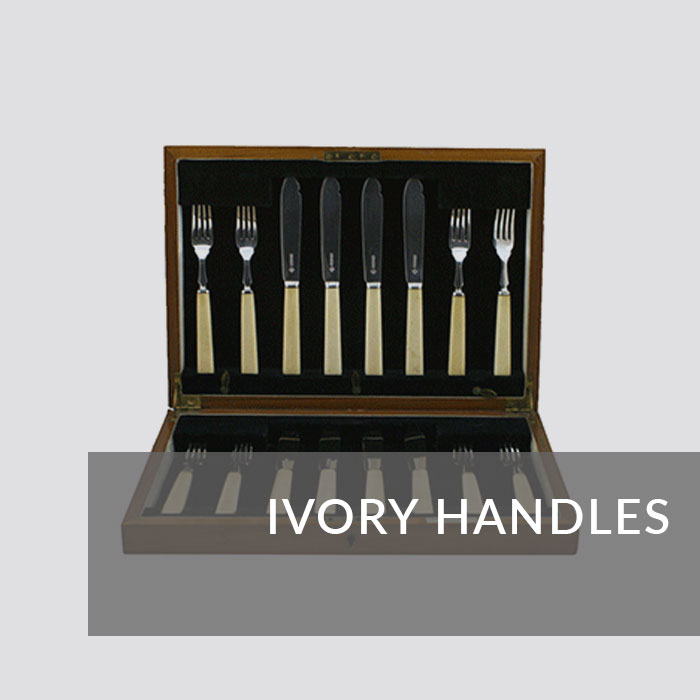 Ivory Handles
You may think your service has bone handles or plastic handles, but it is most probable they are ivory. This becomes problematic as there is an imminent ban on the sale of ALL ivory within the UK.
To check if your handle's are ivory or bone you will need to take a close look at the handles. Bone handles will have lots of very small holes covering the surface (this is where the capillaries were).  Ivory will be a perfectly smooth surface.
Condition
Once all of the above factors have been taken into account the condition of the flatware must be examined. The most important items to look at are the forks.  The tines should be level and even – if they have been used excessively then the tines may appear on an angle and unfortunately as they cannot be restored.

Engraved crests are usually seen in good light, but engraved initials normally have a detrimental affect on value.
Sell Silver: Expert Valuations
For a free, no-obligation valuation of your silver simply use the form below.  In order to provide you with an accurate valuation please provide as much of the below information as you can. 
Selling your silver cutlery with Mark Littler Ltd.

Send us images of your silver on Whats App and we will get back with a valuation.  Click the button above or send the images to 07599615538

If you want to email over your images please send them to [email protected] or click the button above.

Would you rather speak in person?  Call the office on 01260 218718 weekdays 9am to 5pm and we will be happy to help.
Silver Valuation Contact Form
Receive a free valuation on your silver canteen
We can provide you with a valuation of your canteen of silver cutlery and advice on how to sell it. In order to help we just need a simple photo showing one place setting and a photograph of the hallmarks.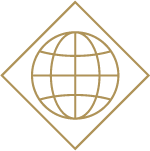 We contact our international network of customers for the best offers.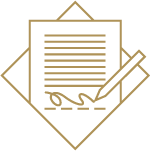 If you decide to proceed with an offer we issue you with a contract.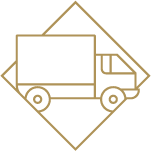 Send us your silver. We have a fully insured courier service available.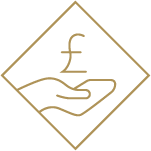 We complete the sale with the buyer and send your funds via BACS.
Auction or Private Sale?
If you are deciding on how to sell your silver canteen we can have a no obligation chat on the best options for you. We can either make a personal introduction to the best saleroom based on your location and item free of charge. Or we can look into collecting you some no obligation offers for a private sale, which could save you considerably in commission.
In a nutshell here are the main pros and cons of each option:
Auctions can provide an increased market exposure (when you choose the right saleroom) but their gross fees can reach as much as 50%, and the payout times can be drawn out.
Private sales leave you in control of the price, and can be completed quickly but there is no chance of 'buyers fever' driving up prices.
Mark Littler Ltd. are one of the only independent advisers in the antique industry. We offer trusted, independent advice to help you sell your Ramsden silver for the highest possible price.
Postage Service
We make getting your silver to us simple.
We have a fully insured postage service.  We send you specialist packing materials and instructions together with a pre-paid returns label so that you can ship your silver back to us quickly and safely.
For large collections and very high-value items we also have a hand-courier service available.