What Affects The Price Of Duncan Taylor Whisky
Selling Duncan Taylor whisky can seem like a daunting prospect. After all, there are so many ways that you can sell whisky. But which way is the most effective? And, how can you get the best price for your whisky? Well, that is where we come in.
At Mark Littler Ltd we can help you to sell your Duncan Taylor whisky quickly, stress-free, and for the best price. We make selling whisky online easy with Mark Littler Ltd.

Bowmore
Duncan Taylor bottles are famously well-presented, with a variety of boxes and presentation cases in an assortment of colours, shapes and sizes. A 40-year-old bottle of 1966 Bowmore from Duncan Taylor recently sold for £2,550; it was bottle number 145/153 and is presented in a mahogany case, embellished with the Duncan Taylor crest.
Macallan
In 2007, Duncan Taylor released 133 bottles of 1967 40-year-old Macallan, sold with accompanying miniature bottle and tumbler. These are displayed in wooden cases, lined with suede and sealed with a gold clasp; these are typically sold for between £1,500 and £2,500 depending on the quality of the packaging.
Discover The Price Of Your Duncan Taylor Whisky With Mark Littler Ltd
The Six Factors That Affect The Price Of Berry Brothers Whisky
There are six factors that will affect the price of your bottle of Berry Brothers. These are the age of the whisky, the bottling date, the vintage, whether it is a single cask edition, the level of the whisky and the condition of the label and box.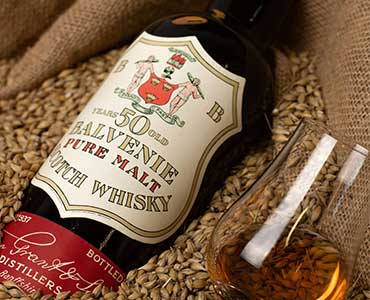 Age of whisky
This refers to the number of years the whisky has spent maturing in the cask, not how long it has been in the bottle. The age is indicated on the label and can vary from 3 to well over 30 years old.
Most collectible bottles are over 10 years old and value usually increases with the age of the whisky. Whisky over 30 years old is the most sought after as it is the rarest.
Any whisky bottled at over 50 years old is highly desirable and a very limited number of distilleries have released whisky over 50 years old.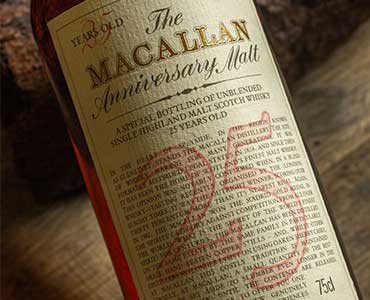 Bottling date
This relates to when the whisky was bottled. As bottles from a specific year are consumed, the remaining bottles become rarer, so even a 'standard' malt released in the 1980's can become sought after.
If vintage is not stated bottle volume can be an indicator of bottling era. Bottles from the 1970s and earlier use fluid ounces (FL.OZ). In the 1980s standard bottles size was 75cl and in 1991 the standard size (in the EU) changed to 70cl. Note that standard bottle size is still 75cl in the USA, and other bottle sizes are occasionally used, in which case you will have to use other indicators.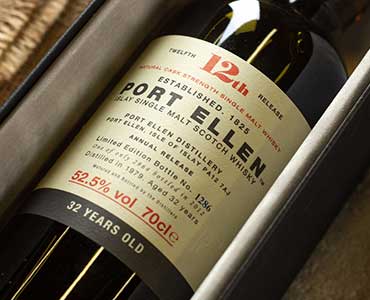 Distillation year
The distillation year might also be described as the bottle vintage, and refers to the specific year in which the whisky was distilled (made). It is one of the most important factors that can impact the price of your collectible whisky.
In general, the earlier the distillation year the more collectible your bottle of whisky. Bottles from the first half of the 20th century are highly valued by collectors and fetch a premium. That being said, the bottler is also important, and so two whiskies distilled in the same year, at the same distillery, but bottled by different bottlers will vary in value.
Label & packaging
The label on a bottle of collectible whisky is very important and should be in pristine condition to fetch the highest value. If the label is damaged in any way, such as scratching, blemishing, pealing or mould, then this will have a negative impact on the value.
The box condition is almost as important as the label condition, and the correct box is very important to collectors. A bottle with a damaged or marked box will be worth less, and a bottle without its original box could be worth up to 30% less.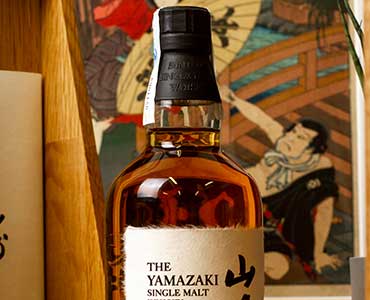 Level
The level of the whisky has a large impact on the value. On almost all bottles it should be well into the neck, a level in the lower half of the neck is worth less and levels into the shoulder will significantly impact the value.
Older bottles are more prone to a drop in level as the bottles were not intended for storage. A drop in level implicates the long term storage prospects for any collector but as alcohol is more volatile than water it is the alcohol that will evaporate first, which impacts the flavour.
Single Cask Bottlings
Single cask bottlings are generally more sought after, as by default they are unique and usually of a significantly limited edition. Look out for numbers on your bottle like XXX/250, with the second number generally being less than 500, which would indicate a single cask edition.
Longer edition numbers such as XXX/5000 are often also collectible. These longer numbers usually indicate that the release is a vatting of a number of casks.
How We Can Help Sell Your Berry Brothers Whisky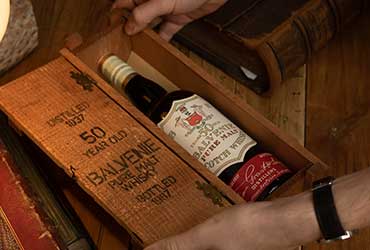 Private Sale
Our brokerage service is a simple, stress-free way to sell whisky. We will broker the sale between you and one of our buyers. For this service, we charge a 10% commission (inc. VAT) of the final sale price of the item. This avenue is fast and simple. We will take care of everything for you.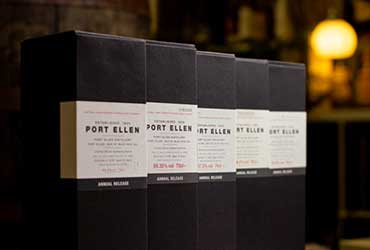 Auction
At Mark Littler Ltd we can also help you to sell whisky via auction. We have teamed up with the country's leading online whisky auctions to help you to sell whisky at auction without the hassle. This is a great option for lower-value bottles, or if you do not mind taking some risks.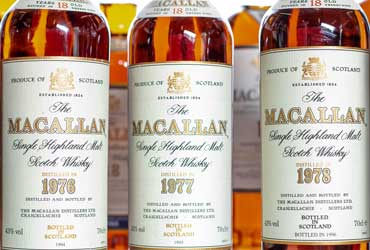 Shop
The final option is selling your whisky through our one-of-a-kind online shop. On our shop, we broker the sale of high-value bottles for our customers. Your bottle will sit amongst rare and expensive whisky and our advertising campaigns aim to draw the eye of whisky collectors everywhere.
What is the price of your Duncan Taylor whisky?
In order to provide you with an accurate valuation please provide as much of the below information as you can.
There is more information about each section below the form.
The History Of Duncan Taylor
In 2018, Duncan Taylor Scotch Whisky Limited celebrated its 80th anniversary. The company was founded in 1938, with premise at 20 Renfield Street, Glasgow and initially specialised in cask trading and brokering. It is through that line of business that it amassed such a vast collection of aged and very rare whisky casks. The Duncan Taylor collection is considered one of the biggest collections of matured single-grain and single-malt whisky casks in Scotland.
In the 1960s Abe Rosenberg, a native New Yorker, bought the Scottish-owned Duncan Taylor and began storing casks purchased from premium distilleries. Although blends were traditionally Rosenberg's business, he was passionate about the premium single malts and single grains that went into those blends. Throughout the years, he amassed more than 4,500 casks into the Duncan Taylor portfolio, many of which remain within the company collection. 
The ranges that the company are known for are the blend of grain, Speyside and peaty Islay whiskies called Smokin' and the high malt content whiskies in the Black Bull range. In 1994 Euan Shand purchased Duncan Taylor and its stock, having previously worked for the Glendronach distillery, Shand's involvement brought the company back to its Scottish roots and with it a return to a focus single malts with a side-line in aged blended whiskies.
Interestingly, the Black Bull brand was already a famous premium blend, dating back as far as 1864. Before the days of prohibition, it was one of the blends imported most to America. It suffered as one of the first casualties of the so-called 'dry America'. Given its heritage, it wasn't surprising that when Shand and Duncan Taylor gave it life again in 2009, it became a popular brand once more.
In 2014 Shand moved Duncan Taylor operations from the Upper Kirkgate premises, to a new building created from an old supermarket along King Street. There he built bigger and more up-to-date warehousing, blending and bottling facilities. Duncan Taylor's commitment to producing only quality whiskies, which has resulted in the receipt of numerous industry awards.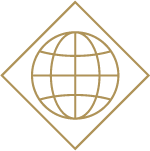 We contact our international network of customers for the best offers.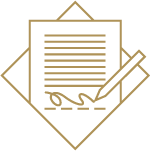 If you decide to proceed with an offer we issue you with a contract.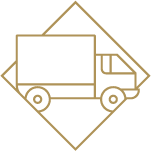 Send us your bottle. We have a fully insured courier service available.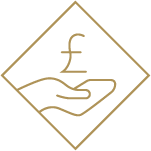 We complete the sale with the buyer and send your funds via BACS.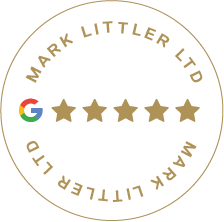 "I found Mark's details online after looking to sell a collectable bottle of whisky. I was going to use a well know auction site but Mark secured an offer higher than the highest estimation from any auction house, within days, even after the 10% commission was deducted. Communication was perfect; punctual, to the point and polite. Collection and delivery were taken care of by Mark and instruction was clear and easy to follow. Payment was received to my bank within days of posting the bottle. I can't recommend Mark enough; he runs a tight ship gets top end offers from his clients and delivers quickly."
Rod Fountain, via Google
"Mark has been very helpful in helping me sell a bottle of whisky which was given to my father many years ago. He was very professional and was always quick to reply to my questions. Not knowing anything about whisky, Mark was there to offer some good advice and I believe he is very knowledgeable about his work. The sale was done very [quickly], and the money was in my bank account the next day. I would highly recommend his services."
Kim Hendrickx, via Google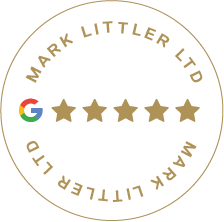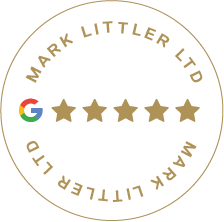 "Wow, what a refreshing change it was to meet Mark. He was the consummate professional with an approachable and warm personality who clearly had an in-depth knowledge of his subject which he used to give me a first-class service when I wanted to sell a whisky collection. For anyone who is considering any similar specialist whisky transactions I can certainly recommend him without reservation."
Duncan Chambers, via Google