In 2020 Mark Littler Ltd launched their online whisky shop with the aim of providing a platform where sellers could offer their bottles for sale in a retail-like environment. The shop allows sellers to retain control over the price of their bottles and aims to help achieve a premium over auction for the seller, while offering a saving over retail for buyers.
Find out more about the service and how it can help you sell your whisky for the best price in 2021.
How to sell whisky bottles?
As a private seller you are limited in how you can sell bottles of whisky due to the laws governing the sale of alcohol. Until recently the main ways of selling have been via private sales through a company such as us, or via a specialist whisky auction. Now people can also choose to sell via our online shop as well.
Key benefits of our shop
Premium over auction for the seller

Saving over retail for the buyer

Worldwide shipping (admin and costs handled by Mark Littler)

Global marketing for your bottle
The dominance of specialist auctions
In any given month there are over 10,000 bottles of whisky sold at specialist online whisky auctions. Until recently these specialist auctions have been one of the only ways for collectors to sell their bottles on the market. There are benefits to selling at auctions and Mark Littler Ltd continue to help customers sell via auction as sometimes it can be the most suitable option for their bottles. Specifically, auctions are relatively quick to turn around sales, the bottles are well marketed, and usually the prices achieved are within the wholesale market range.
Auctions do come with their own risks. While most bottles will sell within a range, that range can fluctuate wildly, varying between specialist auctions and also month to month – even within the same auction in some cases. For example, in the last 6 months (October 2020 to March 2021) the price of Macallan Private Eye has been anywhere from £3,200 to £4,200.
While selling at auction you are also limited to achieving wholesale prices for your bottles. The wholesale to retail markup for whisky is around 40-60% so this is a significant retail markup.
Retail versus auction price
If we look again at the Macallan Private Eye bottle, but this time at retail, prices range from £5,950 to £8,000. While this is also a big range, it is also a significant mark up on what you as an individual can achieve for those same bottles via auction.
Why is there such disparity between auction & retail?
The answer lies with the lack of competition that retailers face from the public. This is owing to licensing laws that prohibit the sale of alcohol without a person license, premises license and membership of the alcohol wholesale registration scheme. As such, options such as eBay, Facebook and other traditional methods of private sale are out of the question for individuals.
However by selling via a licenced broker such as Mark Littler private individuals can legally sell their whisky and our shop offers a retail environment in which to do so.
How to sell via the Mark Littler Ltd Whisky Shop
We established our online shop as a way for private individuals to offer their bottles in a retail like environment and offering full control of the price. Bottles are listed on the shop on behalf of clients, with Mark Littler Ltd handling payments, licensing requirements, marketing and shipping to the purchaser.
The bottles are listed  for sale at a price agreed with the seller, and usually between the average UK auction price and the lowest UK retail price (ex VAT). This offers the advantage to the buyer of achieving prices over and above what is possible at auction, while the buyer is also able to make a considerable saving over retail prices. We offer Worldwide shipping and have buyers from the USA to Vietnam.
Selling through the shop is simple
Get in touch using the form below

We send you a valuation

If you accept then you ship the bottle(s) to us using our insured courier service

Bottle(s) are photographed

Marketing begins

When a sale is agreed completed we ship the bottle(s) to the new buyer

Once the sale is complete we send you payment.
Notable sales
In 2020 we sold a vertical of Macallan 18 year old for Matthew Robson. Matthew had been given a bottle every year from his father as a birthday gift and at the time of sale amounted to 28 bottles, all with their original boxes.
The story went viral being covered from the BBC, to India, to the USA.  
The collection finally sold for £44,000.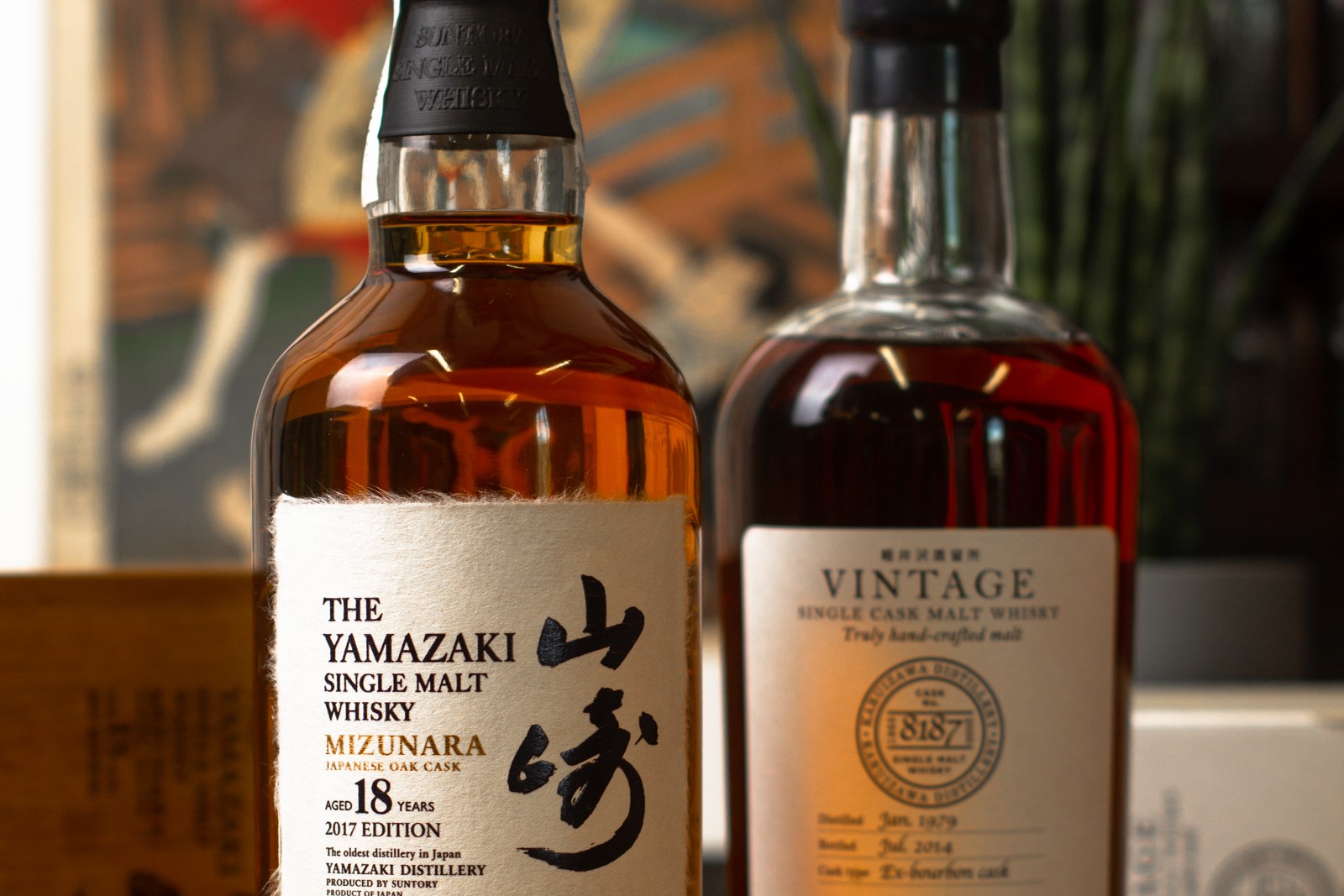 How to sell your bottles
If you have bottles that you would like to sell on our online shop you simply need to fill in the below valuation for and we will be in touch with a valuation.
We charge 10% + VAT (12% inclusive) for our service and there is a no sale, no fee, policy.
Marketing
Marketing your bottle is covered by Mark Littler Ltd.
When your bottle arrives with us we arrange for it to be photographed by a professional photographer for both our store and social media.
Bottles from our store are shared widely on our social media accounts including our very popular instagram feed. They will also be linked to our accounts on two of the largest whisky bottle sale databases for a global reach. In addition we use paid adverts across various platforms to get the best reach the products on our store.
We also have a large database of buyers who receive regular updates about bottles for sale on the shop through our regular newsletters.
In addition we may also create a video about the bottle, talking more about the bottle's history and reaching an even larger audience both directly through YouTube and through sharing that video across our social median and direct marketing platforms.
Enquire about listing your bottle on our shop