Ardbeg Week continues! And, today we are taking a look at Ardbeg's best whiskies according to famed whisky critic and writer, Serge Valentin, of WhiskyFun.com. 
Serge Valentin has had the pleasure of trying whiskies from numerous different distilleries over the years, documenting his tastings on his blog. His reviews are extremely influential and held in high regard, having real consequences on the value of whiskies among drinkers and collectors alike. 
So, with that being said, how do Ardbeg whiskies fare in Serge's estimation? Here we will take a look at the top 5 Ardbeg bottles on WhiskyFun.com. 
The top 5 are as follows:
Ardbeg 29 yo 1967/1996 (54.6%, Kingsbury, cask #922) – 97 
Ardbeg 30 yo 1964/1995 (40%, Gordon & MacPhail for John Gross & Co, Baltimore, USA) – 96 
Ardbeg 29 yo 1967/1996 (52%, Kingsbury, cask #923) – 96 
Ardbeg 28 yo 1967/1995 (53.2%, Signatory, cask #574, dark oloroso) – 96 
Ardbeg 25 yo 1959/1985 (46%, Cadenhead, black dumpy, sherry wood) – 96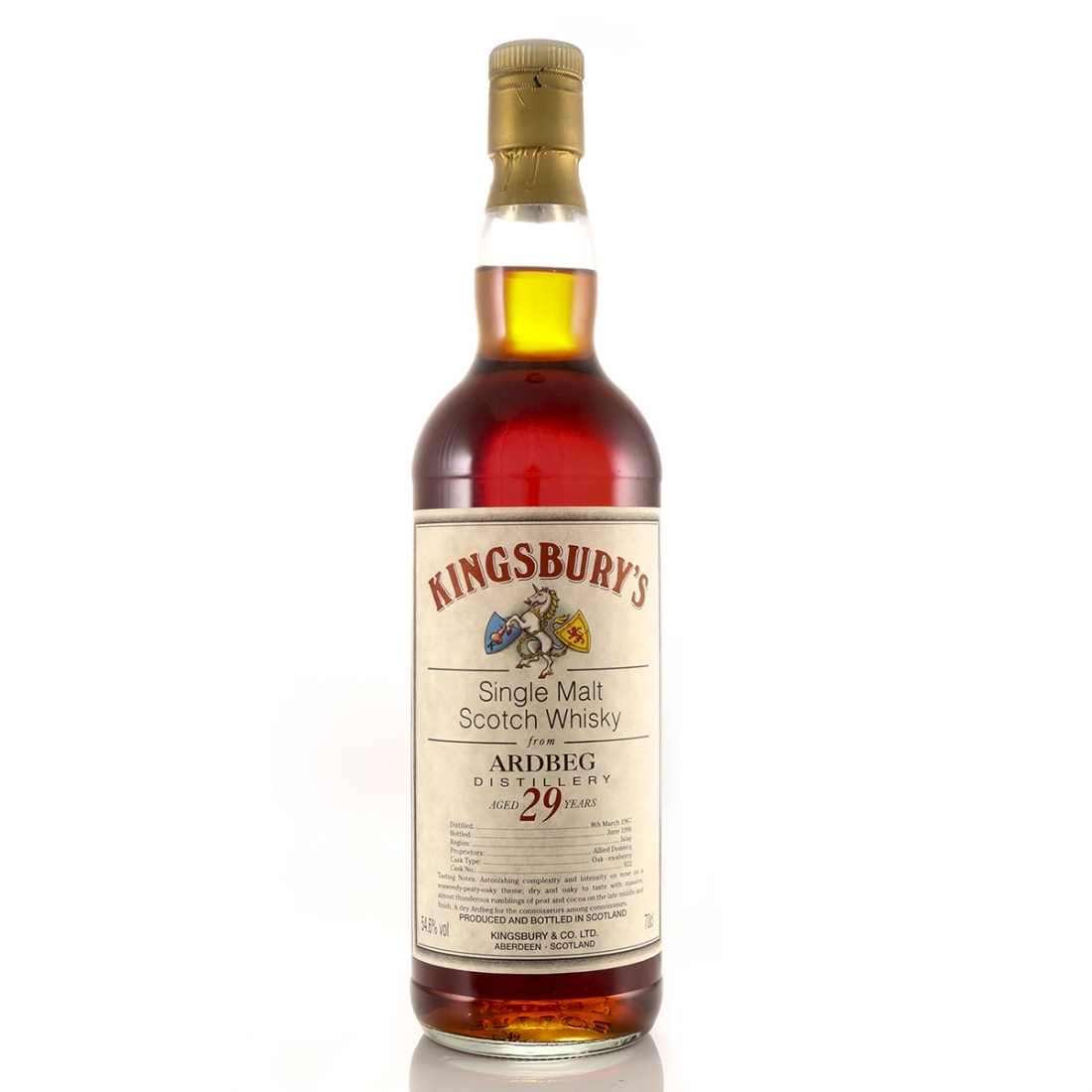 The top scoring bottle on this list is the Ardbeg 29 Year Old Kingsbury Cask #922 that was distilled in 1967. This bottle is also one of the most expensive bottles of Ardbeg ever sold, having sold at auction in January 2019 for £25,034. Kingsbury's is an extremely sought-after Japanese bottler. This expression was aged for 29 Years in an ex-sherry cask, and bottled in 1996. A second Kingsbury bottling also makes its way into spot three on this list. 
Honourable Mentions
The expressions below also received 96 points from Serge. If you would like to read more about these expressions then you can do so on WhiskyFun.com. 
Ardbeg 1976/2002 (53.1%, OB, cask #2390, Feis Isle 2002, 494 bottles) – 96 
Ardbeg 1974/1993 (55.1%, Scotch Single Malt Circle, cask #4377) – 96 
Ardbeg 18yo 1974/1992 (57.6%, Cadenhead Authentic Collection, 150th anniversary) – 96 
Ardbeg 13yo 1975/1989 (54.8%, Intertrade, 75cl) – 96
Ardbeg has no shortage of whiskies on Serge's 'winners list' – whiskies that score 90 points or above. You can read that list here. 
Collectible Ardbeg Bottles 
If you would like to own a rare and collectible bottle of Ardbeg then we have some great expressions on our online shop, including an Ardbeg Provenance 1974, and two Ardbeg Connoisseurs Choice expressions (a 1965 15 Year Old, and a 1973 expression).