As Port Ellen week continues we are looking at the best Port Ellen bottles according to WhiskyFun's Serge Valentin, esteemed whisky critic and writer.
Serge Valentin is incredibly experienced in the realm of whisky reviewing, having tasted whiskies from many different distilleries and as such his reviews are held in very high regard. Whisky lovers often look to Serge's reviews and he has a real effect on the popularity of whiskies to both drinkers and collectors. When reviewing a whisky, Serge assigns a point score from 0 to 100 with a 'winner' being considered over 90 points.
How does Port Ellen whisky fare according to Serge? Here is the top 5 list of Port Ellen bottles according to WhiskyFun.com
The top 5 are as follows:
Port Ellen 12 yo (OB, The Queen's Visit to Port Ellen's Maltings, 1980) – 99
Port Ellen 12 yo (62.7%, James MacArthur, pale version, +/-1985?) – 96
Port Ellen 15 yo 1969/1985 (64.7%, G&M for Intertrade) – 96
Port Ellen 1969 (63.1%, Gordon & MacPhail for Donini, +/-1980) – 96
Port Ellen 31 yo 1969/2001 (42.9%, Douglas Laing for Alambic Classique, 41 bottles) – 95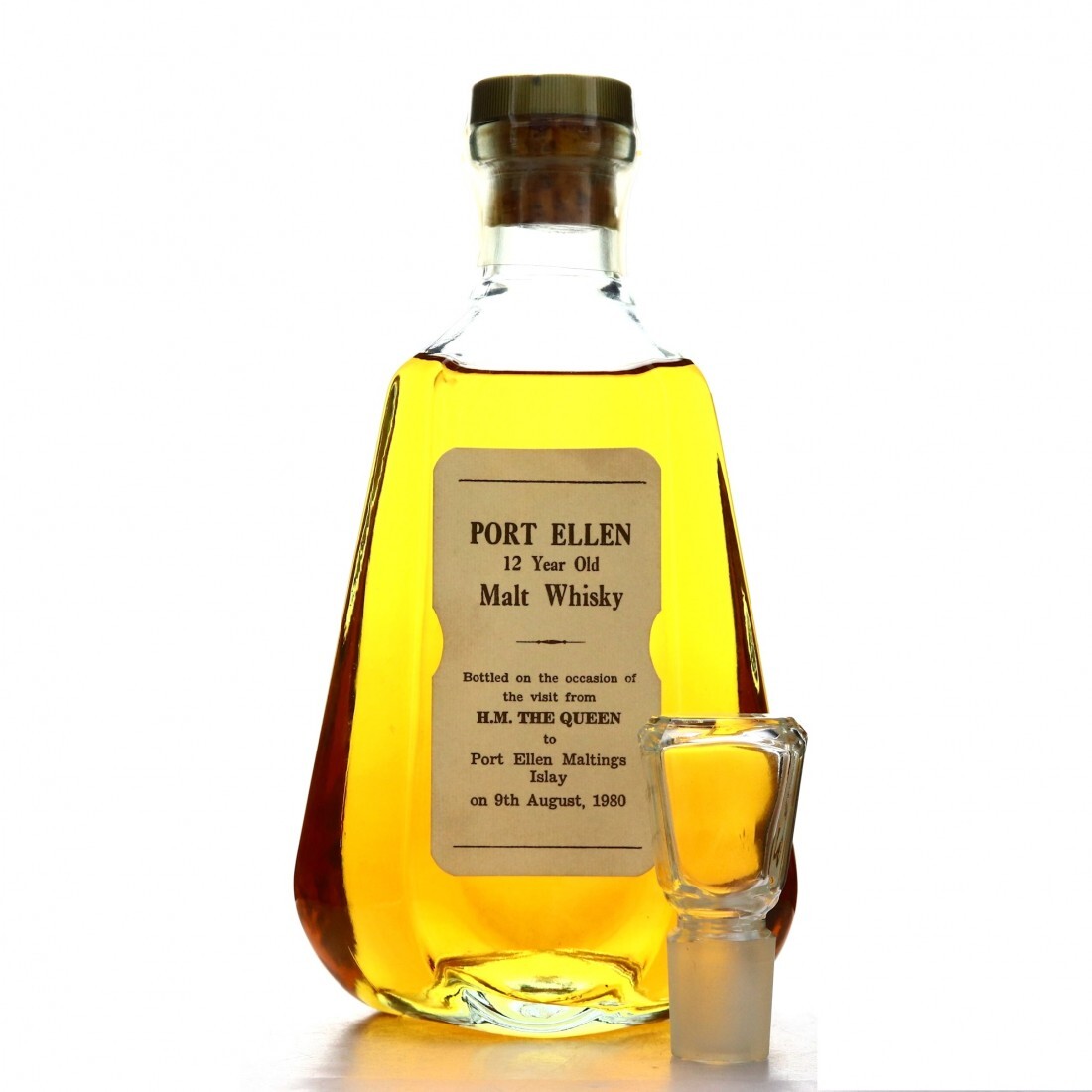 The top scoring bottle on this list, with a near perfect score of 99, is the Port Ellen 12 year old Queen's Visit bottled in 1980. This bottle of whisky is the only official bottling to have been released whilst Port Ellen was an active distillery. The Queen's Visit whisky was sold for a record-breaking price of £72,000 at auction in January 2021. This record auction sale has seen the value of the bottle rise by over 2000% since it was first sold for £3200 in 2011. The 1980 Queen's Visit Port Ellen scored a 99 on WhiskyFun with Serge describing the whisky as "utter perfection". 
Honourable Mentions
The additional whiskies below also scored highly on Serge's list. If you would like to read more about these bottles, you can do so on WhiskyFun.com 
Port Ellen 32 yo 1978/2011 (53.9%, OB, 11th Release, 2988 bottles) – 95
Port Ellen 32 yo 1979/2012 '12th Annual Release' (52.5%, OB, 2964 bottles) – 95
Port Ellen 31 yo 1978/2010 '10th Release' (54.6%, OB, 3000 bottles) – 95   
Port Ellen is very successful when it comes to bottles on Serge's 'winners list' – whiskies that score 90 points or above. You can access the full list here.
Collectible Port Ellen Whisky
If you would like to own a collectible Port Ellen whisky then take a look at our shop, where we have a fantastic Port Ellen 21 year old from the Old Cask Malt range. Additionally, if you would like any advice on selling or valuing collectible whisky feel free to send an email to [email protected]