Continuing with our Brora & Clynelish week, we thought that anybody who is interested in drinking Brora & Clynelish whisky should hear from one of the top whisky reviewers on the web. 
Serge, the owner of whiskyfun.com, has had the pleasure of trying numerous drams over the years, and documents his exploits on his blog, ranking whiskies on a points system from zero to one hundred. He is one of the most highly respected whisky reviewers in the world, and his reviews have real power in the industry. 
So, with that being said, which Brora and Clynelish bottlings are Serge's favourite, and have any of them found their way onto the 'winners' list (whiskies that score 90 points or more)? 
Brora 
On whiskyfun.com you can see that Serge has tried 134 Brora whiskies, ranking them from zero to one hundred. 
The top 5 are as follows: 
Brora 22 Year Old 1972/1995 (58.7%, UD Rare Malts) – 97
Brora 22 yo 1972/1995 (61.1%, Rare Malts) – 96
Brora 1972/1995 (40%, Gordon & MacPhail, Connoisseurs Choice, Old map label) 95 
Brora 30 yo 2004 Edition (56.6%, OB) – 95 
Brora 35 yo 1977/2013 (49.9%, OB, Special Release, 2944 bottles)- 95 
The top bottle on this list is perhaps the most recognisable. It is the Brora 1972 22 Year Old Rare Malts bottling. The bottle gets 97 points from Serge.You may also notice that every bottle in the top five is a 'winner', a testament to the quality of Brora whisky. In fact, there are 44 bottles of Brora on Serge's 'winners' list. You can access the winners list here.
Clynelish
Serge has sampled 437 Clynelish whiskies over the years. So, let's see how they rank. 
The top 5 Clynelish whiskies are as follows: 
Clynelish 24 yo (49.4%, Cadenhead for Sestante, dumpy cream label,1980's) – 98
Clynelish 23 yo 1966/1989 (51.7%, Cadenhead's for Nibada)- 97 
Clynelish 1973/2006 (54.2%, The Prestonfield, sherry butt #8912, 405 bottles) – 95 
Clynelish 24 yo 1965/1989 (46%, Cadenhead for Mainardi, 75cl) – 95 
Clynelish 29 yo 1965/1994 (52.1%, Signatory, sherry, cask #667, 530 bottles) -95
If you have read our blog on the top 5 most expensive Brora and Clynelish bottles, you may recognise one of the expressions on this list. 
The Clynelish 23 Year Old Cadenhead's bottling (in particular the one bottled for Sesante) is among the most expensive bottles of Clynelish ever sold at auction, having sold for £13,500 in August 2019.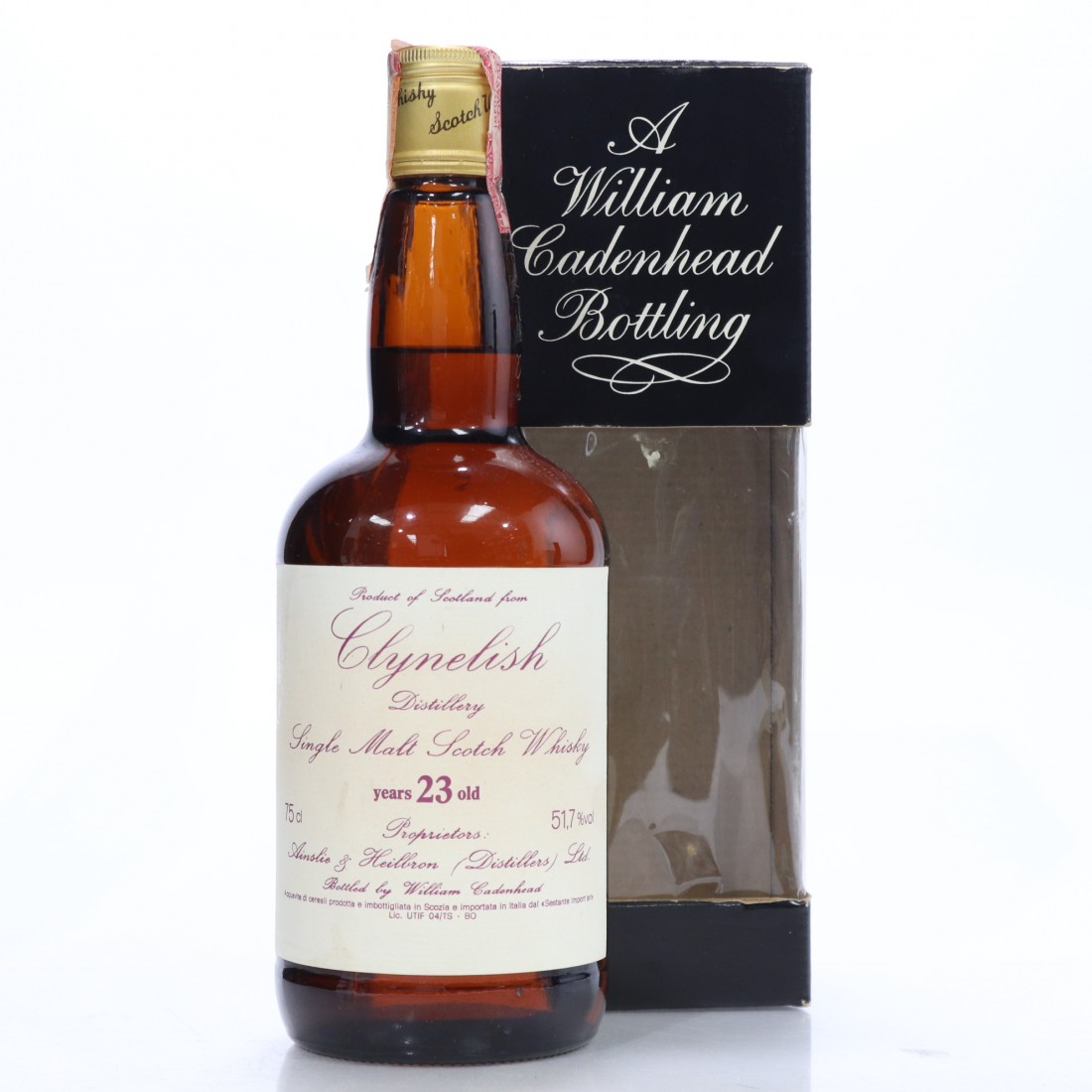 Also notable about this list is that the top bottle, the Clynelish 24 Year Old, scores a near-perfect 98 points. This incredibly high honour is rarely given out by Serge, and is reserved for only the best bottles. As such, it seems that he holds this particular Clynelish whisky in very high regard. 
Should You Drink Brora or Clynelish? 
The question of which whisky is better for drinking is one that is ultimately down to personal taste. In terms of ranking, the top 5 bottles from each distillery are very similar. However, Serge's tasting notes may offer you a more in-depth look into these whiskies, and will help you to decide which of these wonderful whiskies to sample yourself, if you can get hold of a bottle. 
You can read Serge's tasting notes for Brora and Clynelish whiskies on his blog.