What Makes Whisky Bottles An Interesting Investment?
Data – Security – Flexibility
With global market volatility ever increasing, investors are looking more towards alternative investments for their innovation, good returns, and to diversify their portfolio. Whisky is one such alternative investment that has been steadily rising through the ranks and has become incredibly popular today. Whisky is such an interesting investment because of the huge number of possibilities and the diversity of the market. Whether it is complete verticals of a series, bottles from one distillery, or a range of individual bottles that you are looking to invest in, there is a vast secondary market for whisky investment that is constantly growing.         
Learn More About Whisky Investment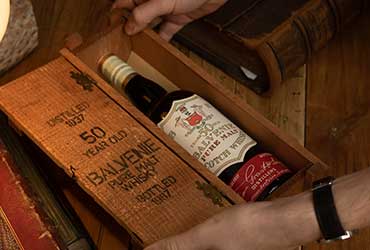 Read our 23,000 word in-depth guide to the fundamentals of the whisky bottle market for investors.
Take a deep dive into the data for specific bottles and see if they could be a good investment for you.
Watch our in-depth histories about whisky bottles.  Learn what makes them so sought after and collectable.
Keep updated on the world of whisky and whisky investment by reading our regularly updated blog.
Are you a rare whisky drinking sadist?  If so, you'll like our in-depth tasting notes by Phil Dwyer.
Casks are a much riskier, but potentially more rewarding.  Learn everything you need to know.