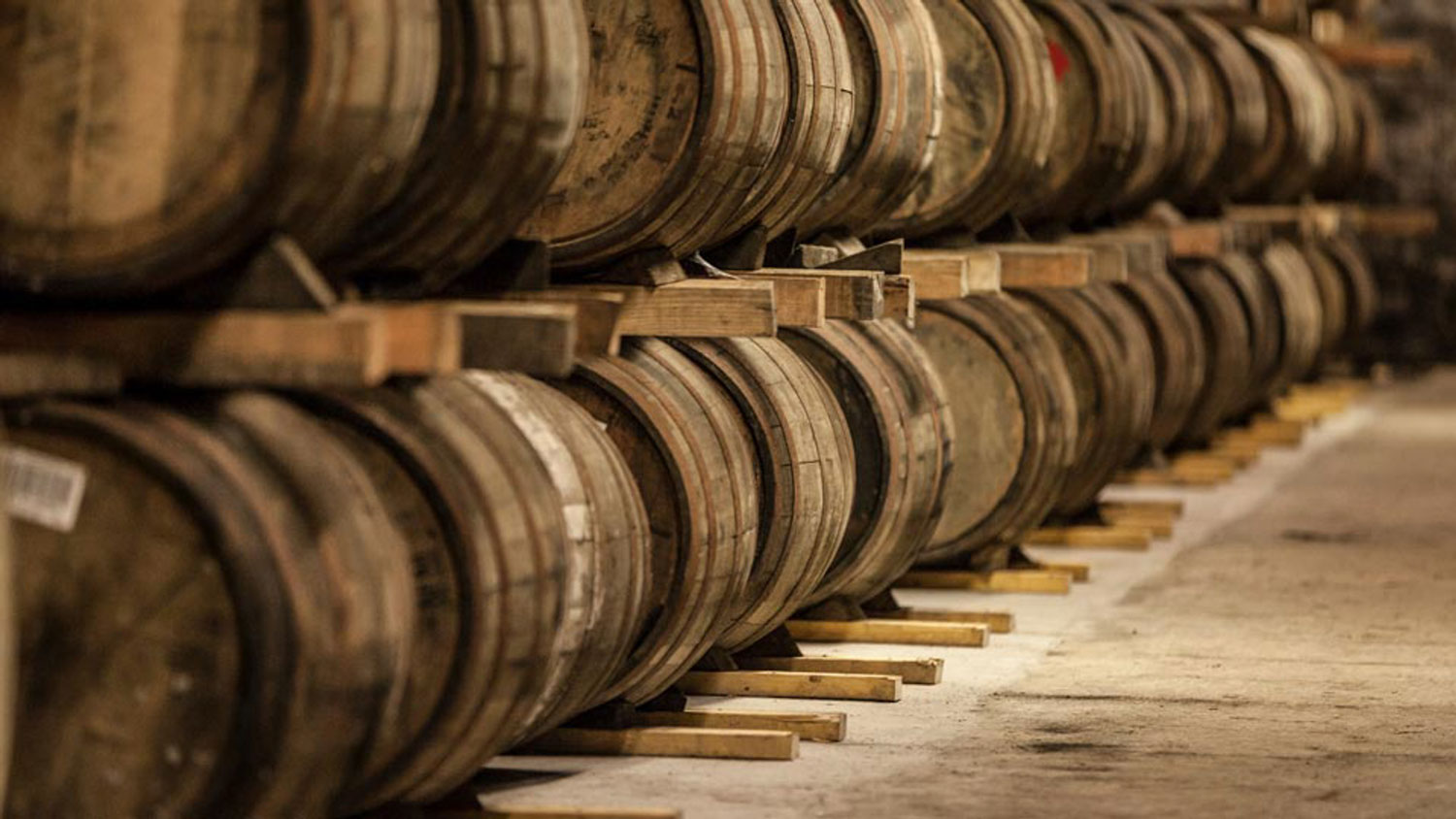 Need to brush up on your whisky knowledge? Curious about how a cask influences your favourite drink? This is your complete guide to whisky casks, where we cover the basics of everything whisky, from barrels to butts and everything in between:
What type of casks are there?
Interesting facts about whisky casks
How does whisky mature in a cask?
What is a fresh-fill cask?
What types of cask are there?
Casks come in many shapes and sizes. As casks have such a strong impact on the eventual flavour of the whisky and impact the time you will likely keep your cask, it is important to understand the different types available.
The 5 main types of cask are:
Puncheon: The largest cask used in Scotland, holds up to 550 litres
Butt: A modern Butt holds around 500 litres
Hogshead: The most common type of cask used in Scotland, holds up to 250 litres
Barrel: A Barrel holds around 200 litres of whisky
Quarter: Holds around 125 – 130 litres, around a quarter of a Butt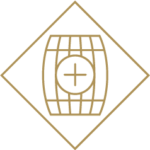 Additive effects
The spirit extracts components from the oak. The wood contributes aroma compounds like lipids, tannins, lactones and aldehydes. If the cask has been used before it will also add flavours from the previous fill – see below.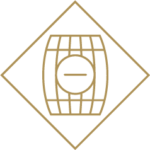 Subtractive effects
The cask absorbs compounds from the spirit. Most casks are charred before they are filled, this adds a layer of carbon to the cask, which then acts as a filter to absorb the less favourable compounds from    the spirit.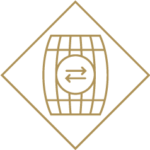 Interactive effects
The spirit and the wood interact through additive and subtractive effects creating completely new compounds. These new compounds build the complex flavours that make mature whisky so sought after.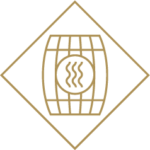 Oxidisation
Casks are not sealed but porous, which allows the spirit to breathe, causing oxidisation and evaporation (known as the angel's share). Oxidisation produces new flavours and evaporation causes changes in the ABV.
Interesting facts about whisky casks
In the scotch whisky industry a barrel usually refers to an American ex-bourbon cask. Barrels are dismantled into their component staves in the USA and shipped to Scotland, where they are reassembled by master coopers.
When the barrels are reassembled in Scotland additional staves are often added to create a cask with a higher volume. These increased volume casks are known as hogsheads. Some distilleries combine staves from different sources to create one cask in order to produce a unique flavour in their whisky.
Ex-sherry casks are often considered the most sought after for maturing whisky and they usually add a distinctive mahogany tone and sweet flavours. Ex-sherry casks are harder to come by than ex-bourbon casks and are often more expensive because of this.
Smaller casks are most suited for shorter term maturation as the loss to the angel's share is proportionally higher.
How does whisky mature in a cask?
Whisky cannot be classed as whisky until it has been stored in casks for several years. At least two years for American bourbon, and at least three years for Scottish whisky.
Often the spirit is stored for longer than the minimum and in the case of Scottish single malt whisky, the longer the whisky is stored the better the whisky is considered to be.
SCOTTISH WHISKY
Scottish whisky must be stored in a cask for 3 years or more before it is classed as whisky. For single malt whisky this is usually more than 8 years and can be matured for 50 years or longer if the whisky is carefully stored and looked after.
Scottish whisky must be matured in pre-used casks (often sherry or bourbon, but sometimes wine, rum or other spirits) and these impart distinctive notes to the spirit. Different distilleries prefer different casks depending on the style of whisky they are creating.
AMERICAN WHISKY
American whisky, also known as bourbon, must be stored in brand new, American oak casks for at least two years (often four). The new casks must be charred, this adds unique and distinctive flavours to the spirit.
What happens inside a cask?
Experts have said that the cask imparts 70– 80 per cent of the final character of a whisky, but how exactly does the cask effect the spirit? There are four ways in which the cask shapes the final taste of your dram:
Types of cask
In Scotland casks can also be known as fresh-fill or second-fill, and this refers to whether it is the first or subsequent time that a cask has been used to mature Scottish whisky.
FRESH-FILL
A fresh fill cask is a cask that has not previously been used to mature Scottish whisky. However, it must have been used to mature something else, meaning that the previous content will have infused into the staves of the cask. As this is the first time maturing Scotch whisky, the cask is classed as very active, with a lot of the previous use of the cask still present in the wood, which imparts strong flavours in a (relatively) short amount of time.
SECOND-FILL
Second-fill casks on the other hand, have already been used to mature Scottish whisky at least once before. They have a more subtle effect on the flavour of the whisky as it matures; due the subtler influences second-fill, casks are considered more suited to longer term maturations. They are also the preference of whisky drinkers who like to detect the subtler flavours imparted by the still and water of the distillery.
Sometimes a second-fill cask will be chosen to mature the whisky for the bulk of the whisky's lifetime and 'finished' in a fresh-fill cask. By transferring the whisky to a more active, fresh-fill cask for the final year or two of it's lifetime, different flavours and often a deeper colour are imparted to the finished whisky.
Send me my free cask buying guide