What Is Macallan Whisky Worth?
What is your bottle of Macallan whisky worth, and how to sell it?
Mark Littler Ltd specialise in the valuation and sale of rare and collectable Macallan whisky. We can help you find out what your bottle is worth and get the best price for your rare whisky if you choose to sell it.
Use the valuation form to get free, no-obligation offers on your bottle as well as impartial advice on how best to sell. Then read on for more information about the value of your Macallan whisky and the ways that Mark Littler can help you sell it.
What is Macallan whisky worth?
Bottles of Macallan can be worth anything from £100 to £1million, but most collectable bottles are worth between £1,000 to £5,000
Older vintages, especially from the early 20th century, discontinued lines such as the Anniversary Malt, and limited edition bottles, like Macallan Private Eye and Macallan Diamond Jubillee, are some of the bottles of Macallan whisky that are particularly sought after by collectors.
As you will see below, there is a lot that can impact the how much your specific bottle of Macallan whisky is worth, so please please use the valuations form to send us details of your bottle, ideally including a picture of the bottle stood upright, and we will get in touch with a valuation and some no obligation offers for you to consider.
Free Macallan Whisky Valuation
Valuing Macallan whisky
There are six main factors that will affect the value of your bottle of Macallan and what you can achieve if you wish to sell it.
These are the age of the whisky, the bottling date, the vintage, whether it is a single cask edition, the level of the whisky and the condition of the label and box.
Shop the latest Macallan bottles on our store…
The six factors that affect the value of Macallan bottles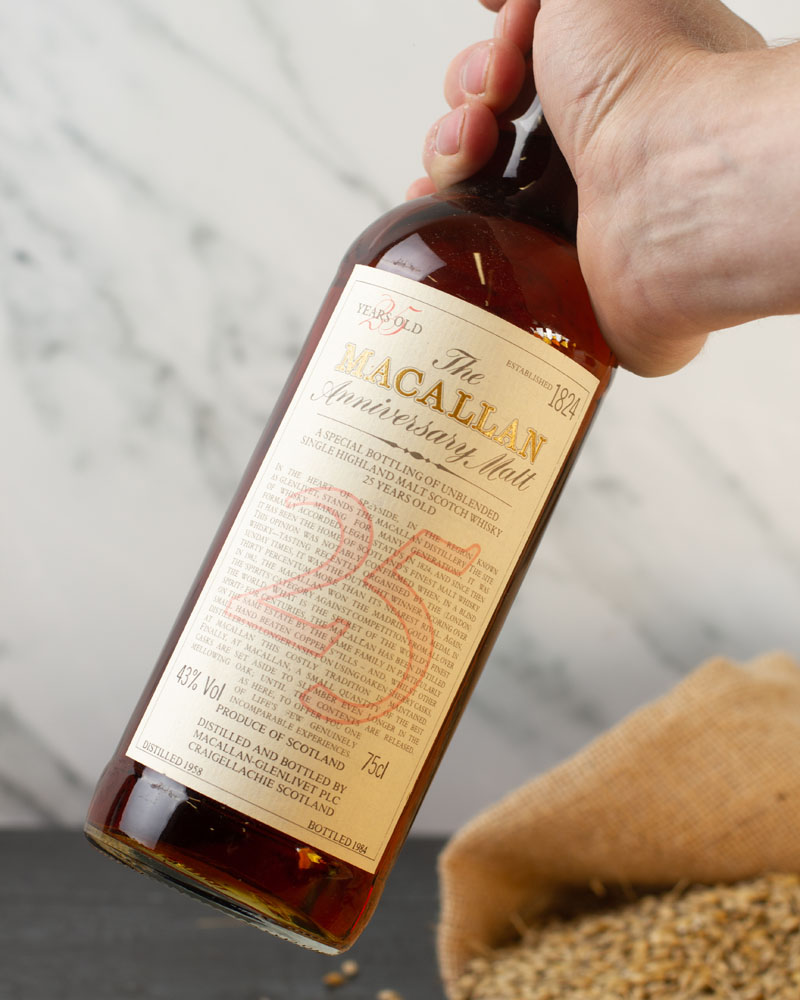 Age of whisky
This refers to the number of years the whisky has spent maturing in the cask, not how long it has been in the bottle. The age is indicated on the label and usually varies from 10 to over 50 years old – the most common collectible Macallan whiskies are 10, 18, 25 and 30 years old, Macallan have released older whiskies too.
Most collectible bottles have an age statement with no age statement whiskies usually worth less, Macallan is the exception to this rule. Bottles such as the Private Eye and the Red Ribbon series have no age statement but are still highly collectible.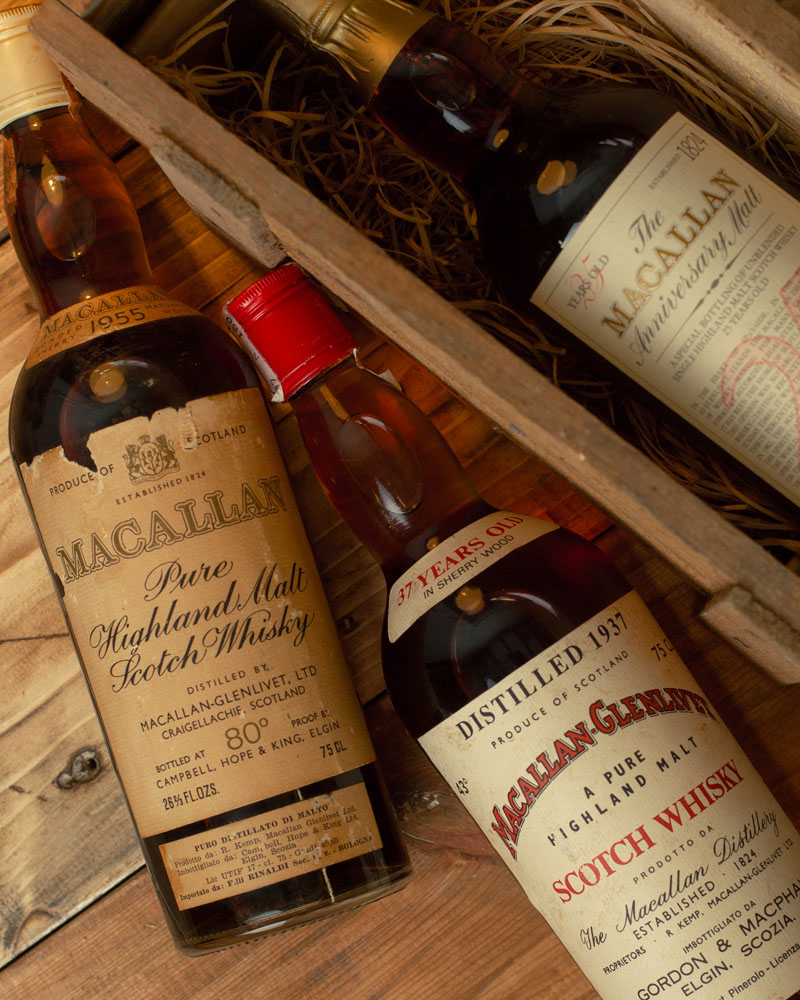 Bottling date
This relates to when the whisky was bottled and not all series have a bottling date. Early bottles from the Macallan Anniversary Malt series specify their bottling year, and modern bottles in the 18 year old series are released by bottling year.
If bottling year is not stated, bottle volume can be an indicator of bottling era. Macallan from the 1970s and earlier use fluid ounces. In the 1980s standard bottles size was 75cl and in 1991 the standard size (in the EU) changed to 70cl. Note that standard bottle size is still 75cl in the USA so care must still be taken when dating bottles in this way.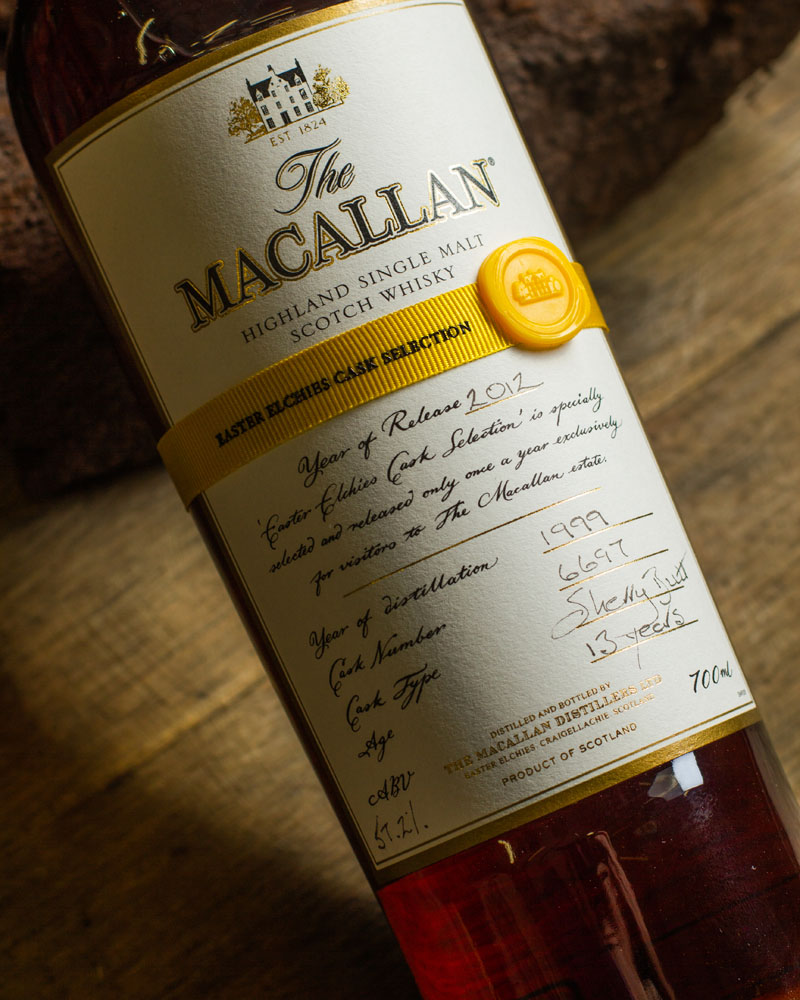 Distillation year
Many collectable Macallan have their distillation year or bottle vintage stated on the bottle label. This refers to the specific year in which the whisky was distilled (made). It is one of the most important factors that can impact the price of your collectible whisky.
In general, the earlier the distillation year the more collectible your bottle of whisky. Macallan from the first half of the 20th century is highly valued by collectors and fetches a premium. That being said, the bottler is also important, and so two Macallan distilled in the same year, but bottled by different bottlers will vary in value.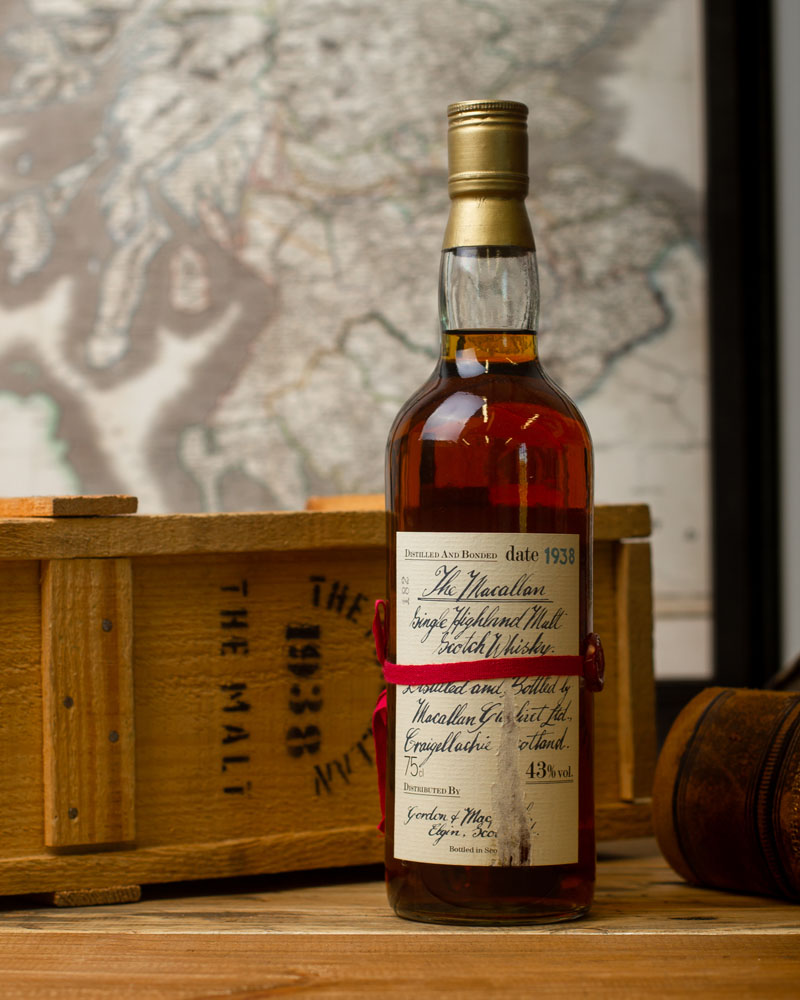 Label & packaging
The label on a bottle of Macallan is very important and should be in pristine condition to fetch the highest value. If the label is damaged in any way, such as with scratching, blemishes, peeling or mould stains, then this will have a negative impact on the value.
The box condition is almost as important as the label condition, and the correct box is very important to collectors and commands a premium, especially with early releases. A bottle with a damaged or marked box will be worth less, and a bottle without its original box could be worth up to 30% less.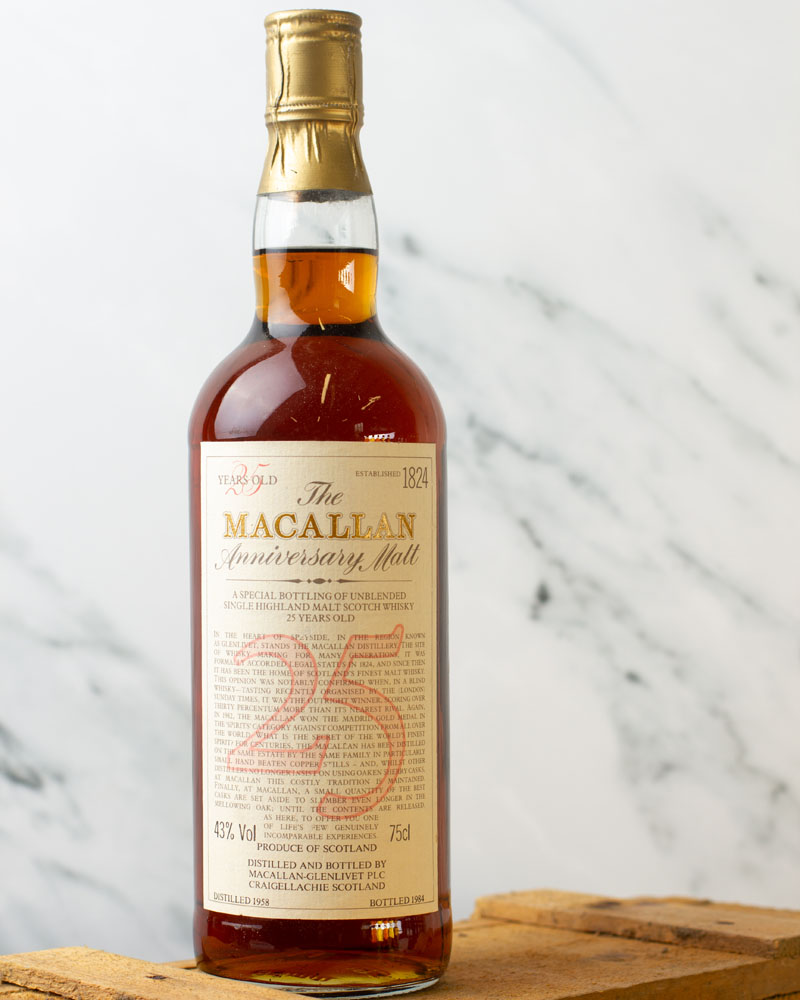 Level
The level of your Macallan whisky has a large impact on the value. On almost all bottles it should be well into the neck, a level in the lower half of the neck is worth less and levels into the shoulder will significantly impact the value.
Some bottles are more prone to a drop in level – such as the original Macallan Royal Wedding – as the bottles were not intended for storage. A drop in level implicates the long term storage prospects for any collector but as alcohol is more volatile than water it is the alcohol that will evaporate first, which also impacts the flavour.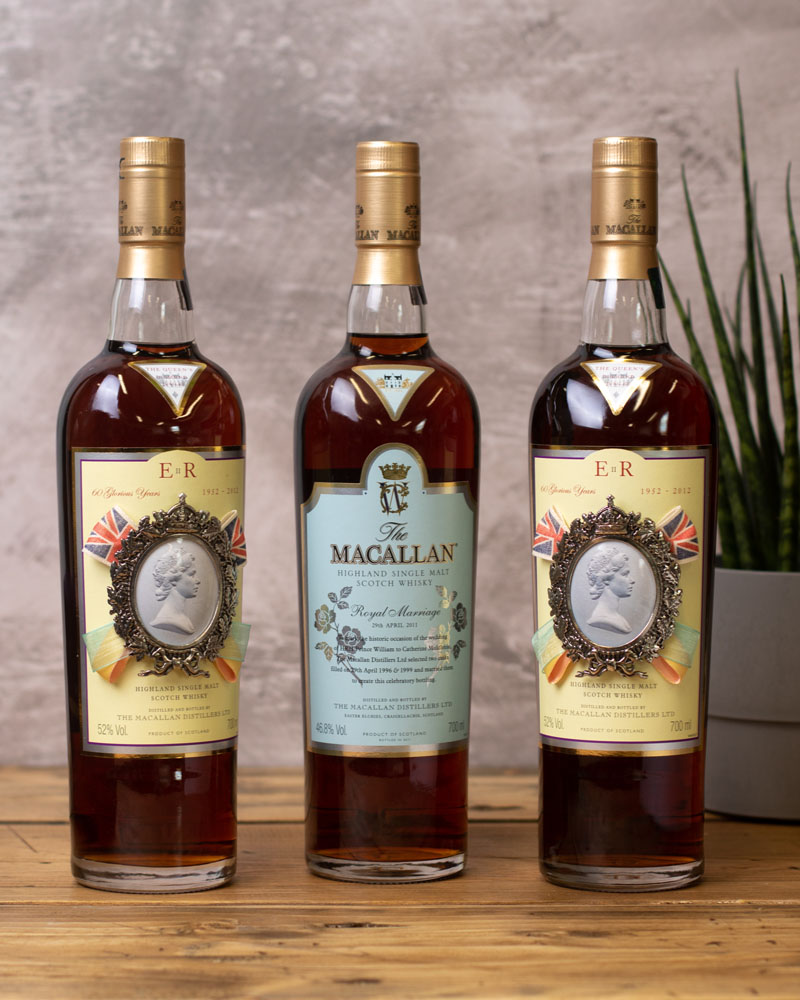 Limited edition bottlings
Limited edition, single cask bottlings and distillery exclusives are generally sought after by collectors. Often, limited edition releases are a vatting of a number of casks which is usually indicated by a longer edition numbers such as XXX/5000. Some series released for special occasions have no edition number but are still collectible – such as the Jubilee bottles.
Single cask bottlings of Macallan are unusual except for certain series such as the Exceptional Casks, look out for numbers on your bottle like XXX/250 which would indicate a single cask edition.
Free Macallan Valuations
In order to provide you with an accurate valuation please provide as much of the below information as you can.
The Most Collectable Macallan
Macallan has released a lot of series and editions over the years, here we run through some details of the most collectable series. If you have a bottle that is not listed below please feel free to still get in touch as we can help value and sell your bottle of Macallan whisky.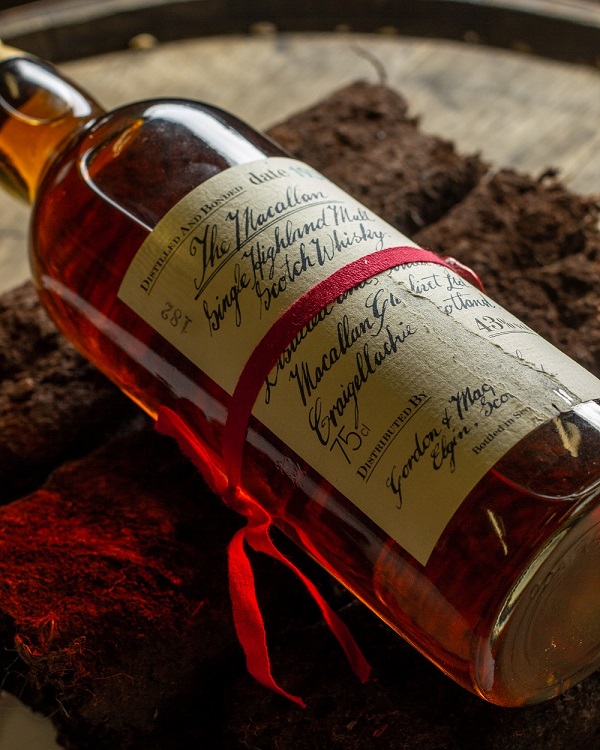 Macallan Handwritten label or Red Ribbon
It is our understanding that these are some of the first bottles of Macallan that were bottled by the distillery itself. The bottles are known as either Macallan Handwritten label or Macallan Red Ribbon referring respectively to either the distinctive handwritten style font used on the label or the eye-catching red ribbon and wax seal that is looped round the body of the bottle. There are four distillation years released as part of the series and these are: 1938, 1940, 1950 and a rare 1973.
Each bottle is individually numbered and they are all highly collectable despite having no age statement on the bottle. If you would like more information on the series we have filmed a video on the Handwritten Label bottles, which you can watch here.
Macallan Anniversary Malt
The Anniversary Malt 25 year old is one of Macallan's most collectable series of bottles thanks to the relatively long running series of annual releases, each with a stated distillation year. There are actually two age statements in the Anniversary Malt series and the most common is the 25 year old Anniversary Malt which was first released with a 1957 distillation year, we have a dedicated page for the bottle where you can read more.
There is also a highly desirable 50 year old Anniversary Malt that is considerably more scarce than its 25 year old counterpart and as such, is highly desired by collectors.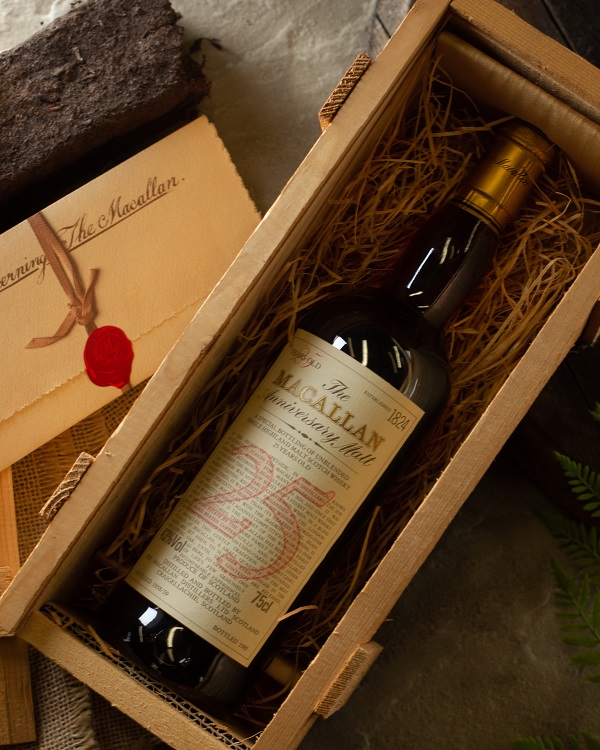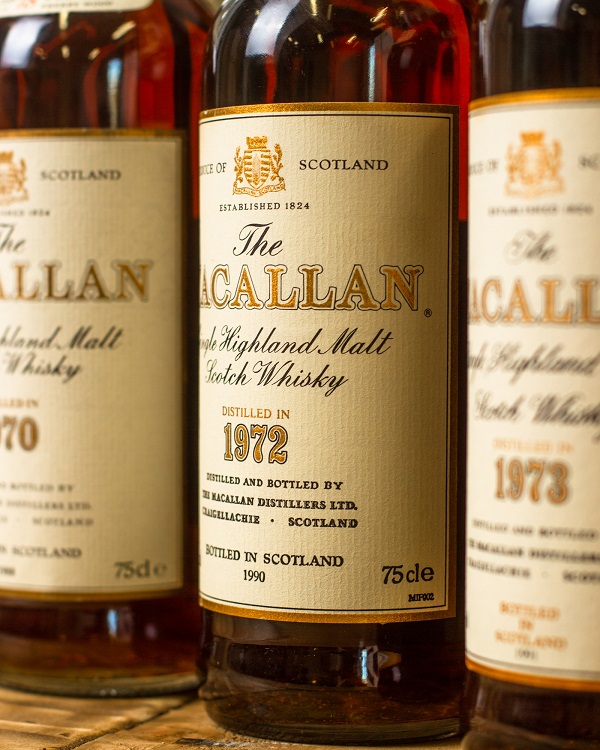 Macallan 18 year old
The Macallan 18 year old series is just as collectable as the 25 year old Anniversary Malt and it is also still ongoing, which makes it all the more appealing to new collectors. The 18 year old series begins with the 1965 distillation year; 1965 is the first official bottled labelled as 18 years old, however some of the earlier Macallan Special Selection bottles are also around 18 years old, but they do not specify an age statement on the bottle, just the distillation and bottling years.
In 2016 the series changed from releasing bottles based on distillation year to bottled year.
As the series is ongoing there is a significant price variation between the older and newer releases, which prices varying from in excess of £3,000 for the earliest releases to a few hundred for the modern bottlings.
Macallan Private Eye
Macallan Private Eye was released as a limited edition of 5000 bottles to mark the 36th anniversary of Private Eye Magazine. With an eye-catching label designed by Ralph Steadman this is a vatting of casks that includes at least one distilled in 1961.
The bottle has no age statement and in 1996 could be purchased for a modest £36 plus shipping. In 2020 at private sale and in auction the bottles currently go for between £3,000 and £4,000.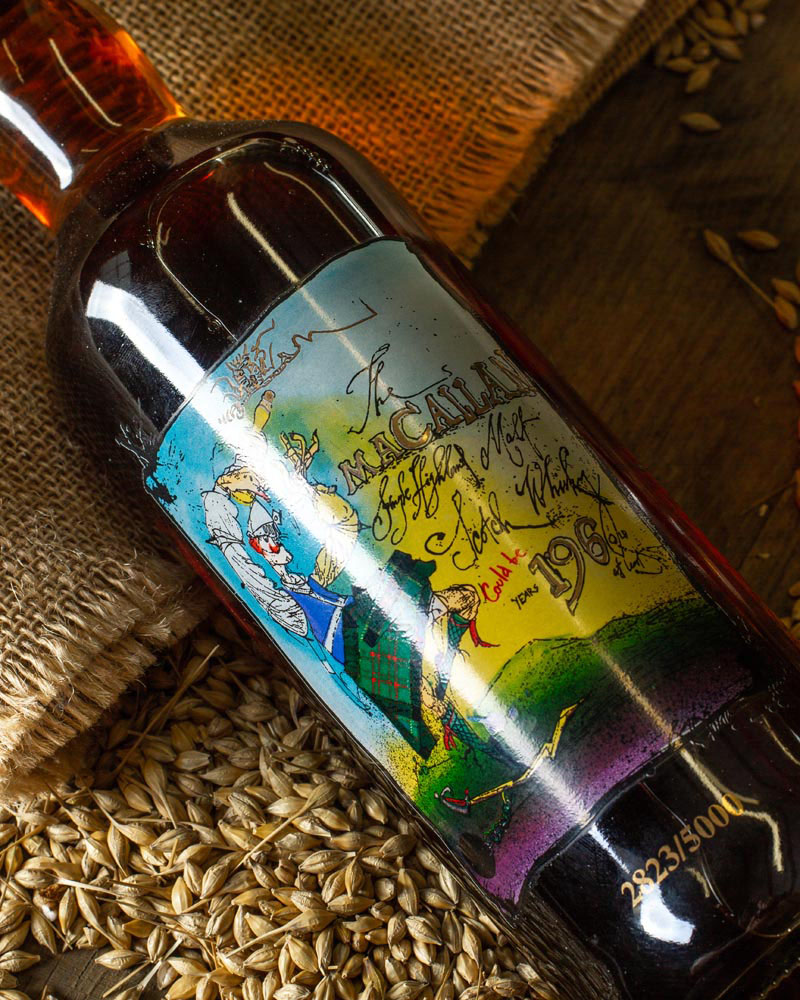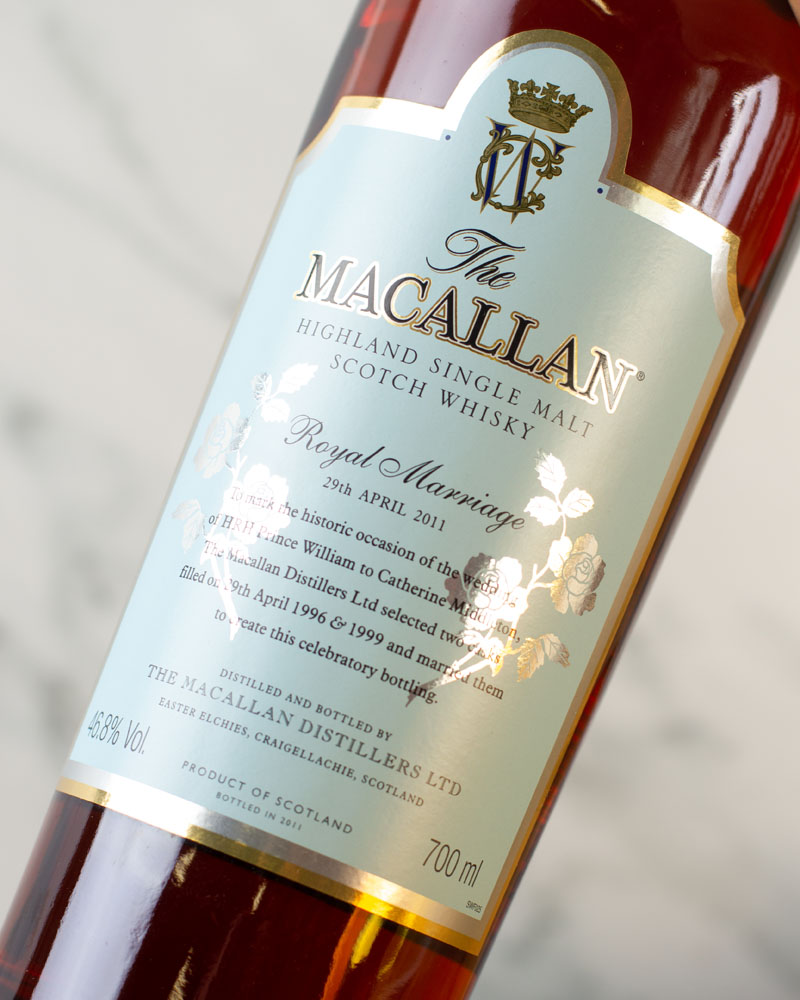 Macallan Royal Marriage
There are two separate official Macallan bottlings to celebrate royal marriages. The first of these was to mark the marriage of Prince Charles and Lady Diana Spencer: the Macallan Royal Marriage 1948 -1961 a vatting of casks distilled in the birth years of the once couple. Released with no record of how many bottles were available and no age statement, this bottle is prone to a low level and still regularly fetches in excess of £3,000 at auction.
The second Macallan Royal Marriage was released in 2011 to mark the marriage of Prince William to Catherine Middleton. This bottling was a vatting of two casks from 1996 and 1999 and released as an edition of 1,000 bottles. Despite being a modern, no age statement release the bottle regularly exceeds £2,000 at auction.
Macallan Diamond Jubilee
The Macallan Diamond Jubilee series was released in 2012 to mark the Queen's 60th year on the throne. The no age statement bottling was released at 52% to mark the year of her accession and 2,012 bottles were released in the series to mark the year of the event.
The bottle is decorated with a specially commissioned cameo sculpture of the queen and comes in a plush, royal purple box. Average auction price in 2020 was £3,800.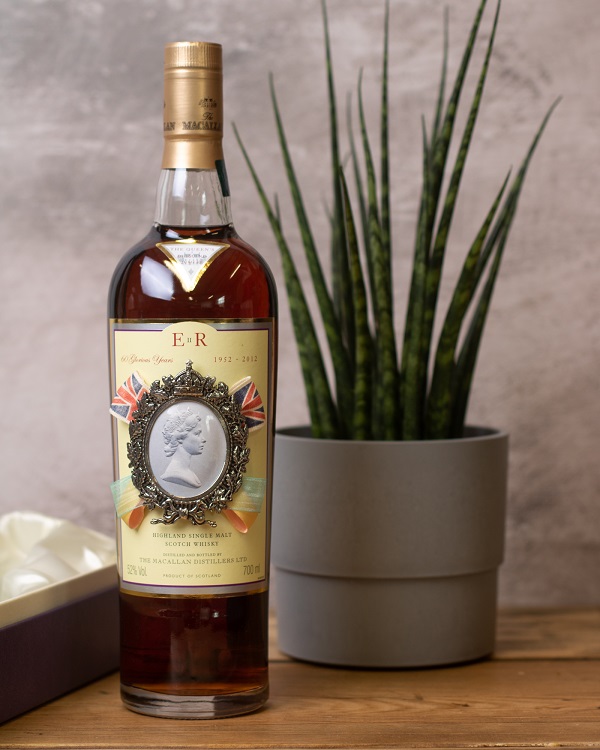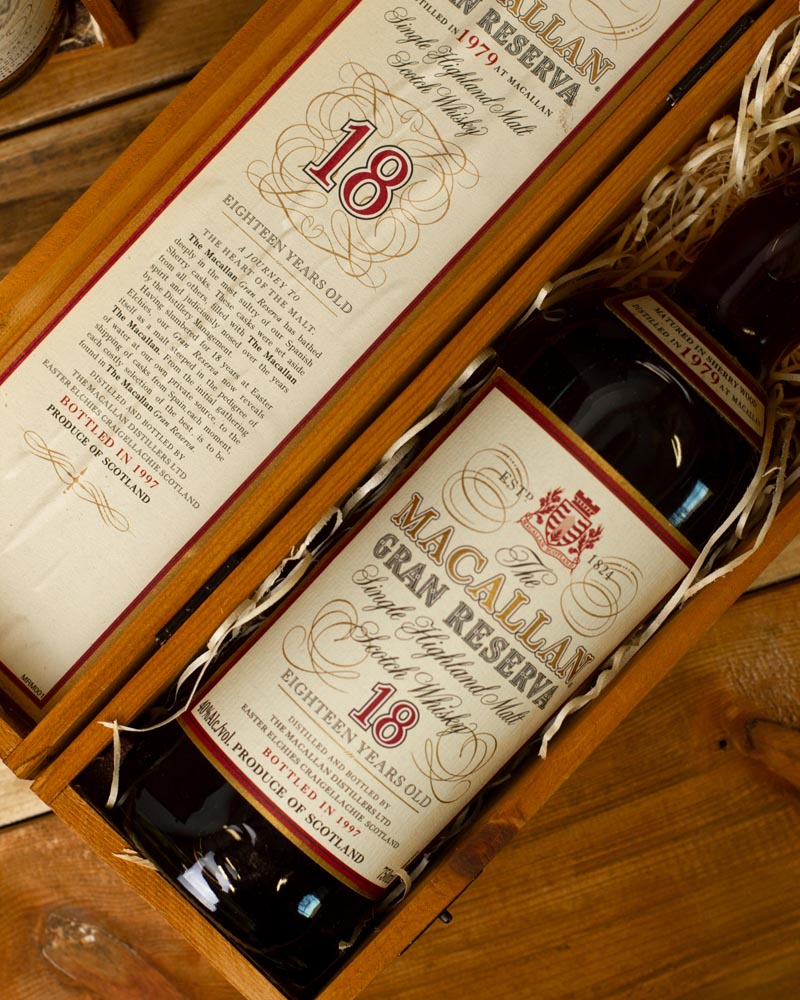 Macallan Gran Reserva
The Gran Reserva 18 year old series ran from 1997 to 2002, with the first bottle in the series being a 1979 vintage.  It actually ran in parallel with the regular 18 year old and was bottled at 40% rather than the 43% Macallan usually prefers for their releases. The Gran Reserva was a showcase of the highly sherried whiskies that the distillery is renowned for – something you can definitely see in the deep colour of the Gran Reserva series. They should be presented with their original hinged wooden box to command the highest prices and thanks to the allure of the 'sherrybomb' usually go for more than the 18 year old counterparts.
The 18 year old version was discontinued after 2002 but there are more recent 12 year old and 15 year old Gran Reserva also available. The 12 year old was available exclusively for the Taiwan and Japanese markets and the 15 year old was released in 2017 exclusively available via ballot with an edition number suggested at just 1,500 bottles.
Macallan Easter Elchies
Named after the iconic Easter Elchies House on the Macallan estate – the same house that is depicted on many vintage Macallan bottles – the Easter Elchies range comes in a few versions: first was the Easter Elchies Seasonal range, released between 2005 and 2007, then came the Easter Elchies Cask Selection releases between 2008 and 2013 and more recently the Easter Elchies Black range with three editions: Easter Elchies Black, Easter Elchies Black 2019 and Easter Elchies Black 2020.
The early Seasonal and Cask Selection releases are of very limited run numbers (usually in the hundreds) thanks to being rare, single cask bottlings of Macallan, and are therefore very desirable to collectors.
The Easter Ellchies Black releases are more recent and of a less limited run number (around 2,000) and as such are less commercial (at the moment) but are still worth around £800.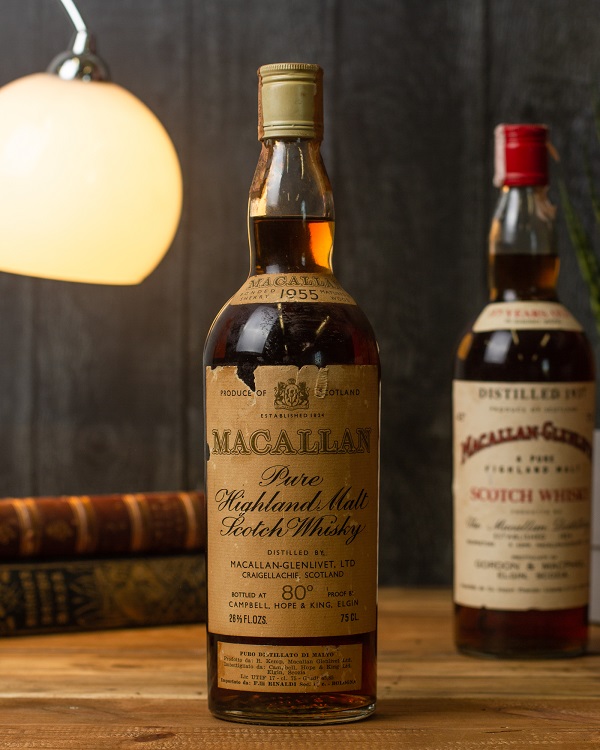 Macallan Campbell Hope and King
From the 1950s to the 1970s Campbell Hope and King were the official bottlers for Macallan whisky. The early twentieth century labels have the vintage red font and the distillery is still referred to as Macallan-Glenlivet. It is while Campbell Hope and King were bottling for Macallan that we see the iconic gold font Macallan label introduced that would go on to be synonymous with collectable bottles from the brand.
As the official bottlers for around two decades there are a variety of bottles available. Despite the early nature of these bottlings, because they are more poorly understood, they are often less desirable than similar vintages from other better-known series. The price varies from around £1,000 to in excess of £4,000 depending on the specific bottle.
Macallan Gordon and Macphail
Gordon and Macphail were another official bottler for Macallan before the distillery took over their own bottling. As with Campbell, Hope and King, they bottled a wide range of bottles for Macallan, from 10 year olds to 1937 vintages, and prices vary accordingly.
As well as the early official bottles, Gordon and Macphail also have a large stock of Macallan casks of their own which they release under their Macallan Speymalt brand. These are worth considerably less than their official counterparts but are nether-the-less still collectable.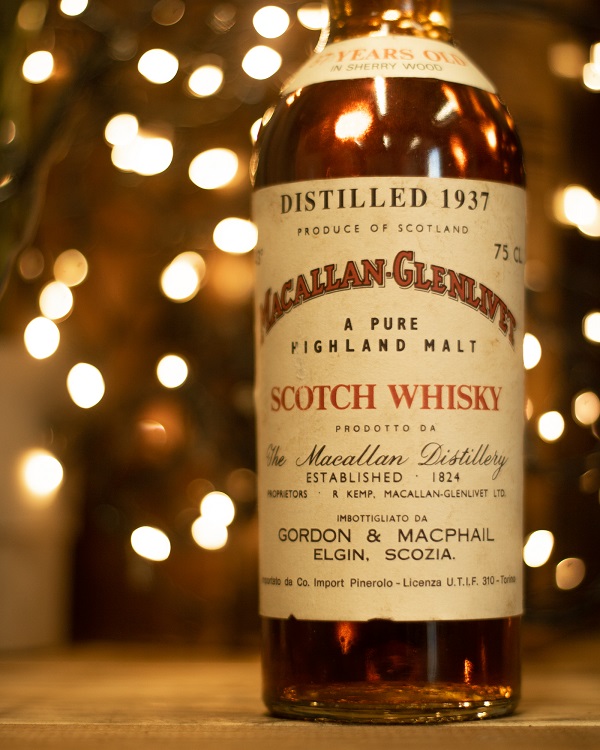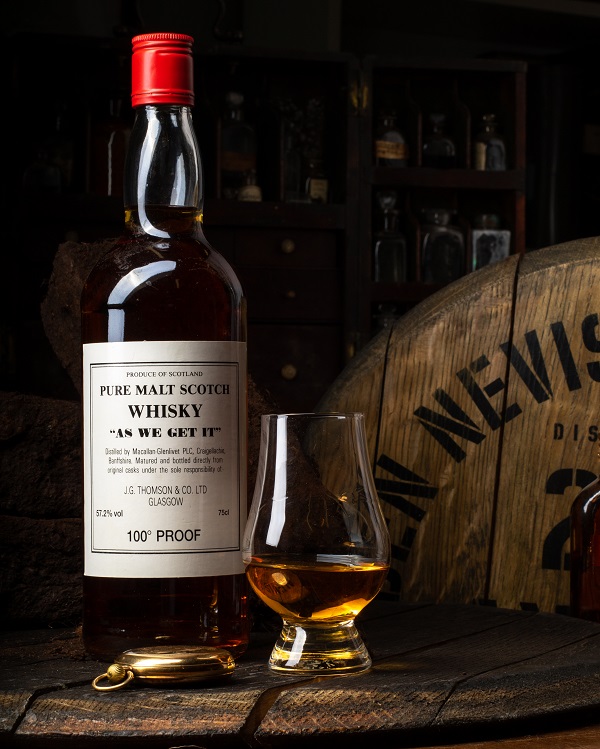 Independent bottlers
Over the years Macallan whisky has been widely available through a number of independent bottlers, Gordon & Macphail, Signatory Vintage, Douglas Laing, Cadenhead's and Samaroli are just a few examples. It is important to be aware that Macallan whisky that was bottled by someone other than the distillery is usually worth considerably less than the same whisky from independent bottlers.
Even the early official bottlers discussed above suffer from this, with a Macallan 1937 officially bottled by Gordon and Macphail being worth £2,500-£3,000 at auction, but a Macallan 1937 Fine and Rare equivalent being worth in the region of £24,000!
Nevertheless this can often be a good entry point for collectors of Macallan and the bottles are still sought after, if slightly less commercial.
Macallan Vertical
As well as the fantastic brand marketing of Macallan and its parent company Edrington, it is our belief that it is the way Macallan lends itself to accumulating large sequential runs of vintages – or verticals – across numerous series is part of what has inspired collectors to be so vigilant in acquiring these bottles.
Whereas many distilleries have short, or intermittent runs of vinatage releases Macallan's 25 and 18 year old series are both long running and consistent. This natural ability to make verticals, combined with the fantastic back catalogue of very old vintages and very high age statements, has made Macallan whiskies some of the most collectable, and widely collected whiskies in the industry.
If you have accumulated a vertical of Macallan then this is something that we can help you sell as a collection. Many collectors choose to split their verticals of Macallan up into individual bottles or shorter collections but we have buyers who are looking for instant collections of these bottles and who will pay a premium for the opportunity. In 2020 we sold a 28 bottle vertical of Macallan 18 year old for £44,000.
Macallan Fine and Rare
The Macallan Fine and Rare series is a collection of 57 vintages released by Macallan, beginning with the infamous, record breaking Macallan 1926 and stretching through every decade of the last century to showcase the wide variety of Macallan expressions that have been available over the years.
It is the series that unites these bottles, rather than any particular vintage sequence or age of bottling. Each bottle is of a limited run number (usually in just the hundreds) that varies by bottle vintage and age.
Presented in beautifully simple bottles that hark back to their original bottle style, with the vintage in large red font centre stage of the label and an elegant wooden box with metal fastenings, these are the epitome of collectable Macallan and often fetch tens of thousands or more.
How we can help you sell your Macallan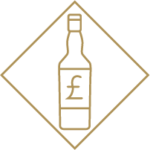 Private Sale
Selling your bottle through our audience of private buyers can get a high price for you bottle and the convenience of a quick turn around on your sale. All we need is a good picture of your bottle stood up, ideally with the box if you have it and we can collect no obligation offers from our buyers for your consideration.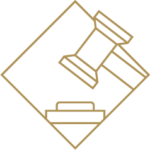 Auction
Auction can be the most suitable route for some bottles offering a wide audience of buyers. There is more element of risk in selling at auction as you have less control over the original price and usually takes longer to complete than a private sale. It is also important to choose the right specialist auction for you bottle, and we can advise you on this.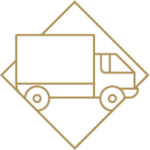 Shop
Our online store launched in 2020 with an aim to bridge the gap between selling at auction and the prices you see at retail, helping you get more for your bottle. Selling via our online shop can achieve more than at auction or private sale but can take longer to complete, so requires the time to get your ideal price realised.
Free Macallan Valuations
In order to provide you with an accurate valuation please provide as much of the below information as you can.
The Process of Selling Your Bottle Of  Macallan
The process to get a no-obligation quote for your bottle of whisky is easy.