All whisky casks will eventually be bottled. While it may not be your intention to bottle it yourself, what a whisky can be called when it is in the bottle makes a significant difference to how much that cask will be worth, now and in the future.
For the purpose of cask investment 'naming rights' refers to whether a cask has been released with the legal right to put the name of the distillery onto the bottles of whisky that will eventually be produced from the cask. Bottles from a cask with full naming rights can be labelled with the non-trademark-infringing statement 'Distilled at the XX Distillery.'
Many casks being sold as investments in 2023 are sold without naming rights, and while there is nothing intrinsically wrong with this, it is important you understand what that means for the value of your cask.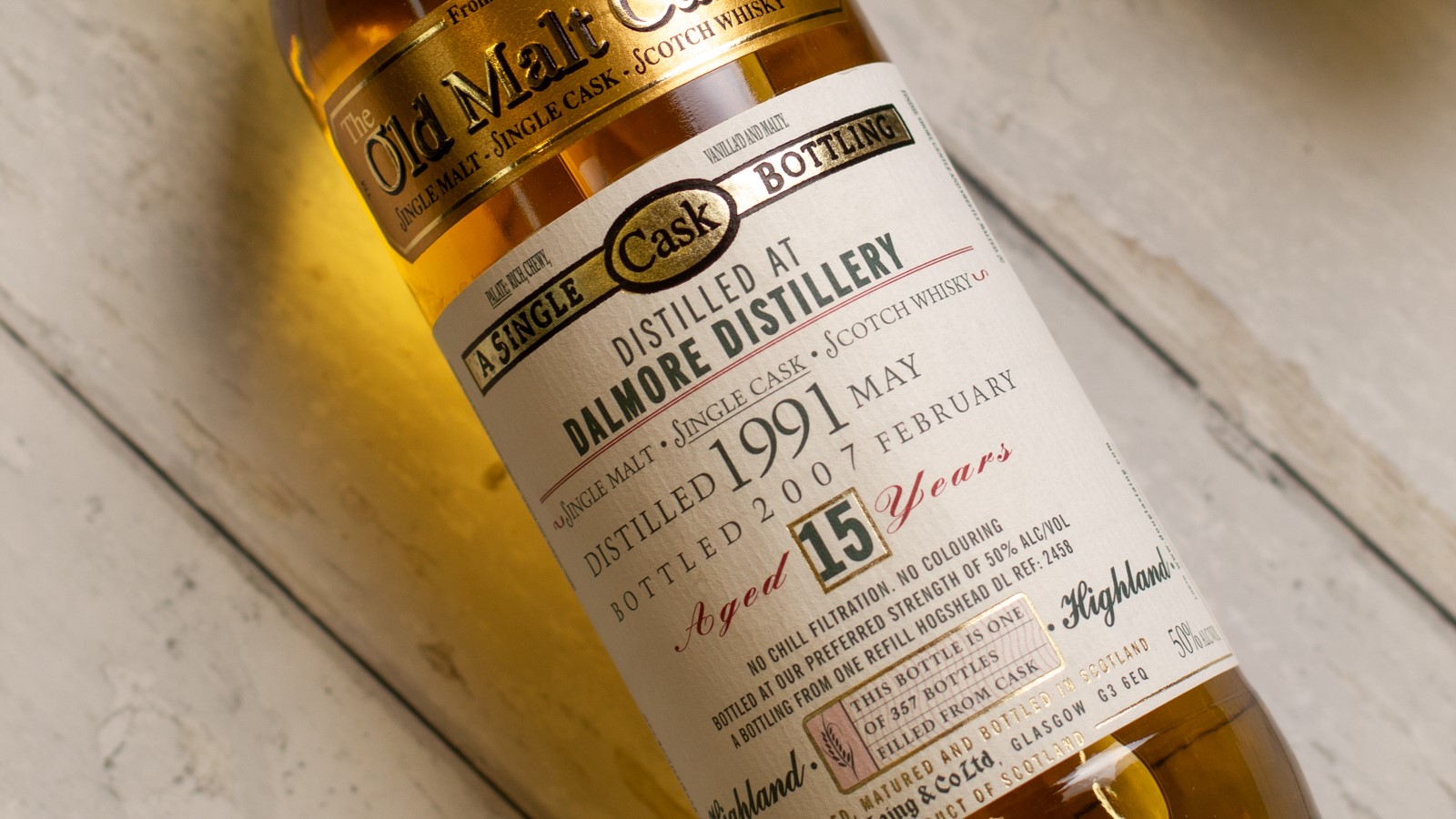 Why Do You Need Naming Rights?
Naming rights give you the right to use the distillery's brand name in a way that is non-infringing under trademark law.
Brand is one of the biggest drivers of value for whisky casks. If you did a blind tasting of two equivalent casks from Macallan and Arran, the difference in quality would not be proportional to the difference in value. In the same way that you do not buy a Rolex because it tells better time than a Casio, it is the brand that drives the value of high profile distilleries.
If you cannot use the brand name on bottles from a cask then that is going to impact the potential of your cask investment. The increase in value is purely going to come from the age of the whisky.
The value of whisky does traditionally increase with age, and age alone can still provide a solid investment, however you cannot compare a cask without naming rights to other high profile examples where prices have gone from a few thousand pounds up to hundreds of thousands. If you've been offered a cask without naming rights, but the impact of this has not been explained to you, then you may have been misled.
Staoisha – Peated BunnahabhainExamples of Casks Without Naming Rights
The following are some examples of whisky names that are used for casks without naming rights. The official but unusable distillery names are shown in brackets beside them.
Glenshiel (Glenrothes)
Whitlaw (Highland Park)
Kircowan (Bladnoch)
Cawdor Springs (Royal Brackla)
Staoisha (Bunnahabhain)

There are many others, but these are ones that come up most often with cask investment.
The important thing to note is that it is completely fine to purchase a cask without naming rights if you understand the difference and are paying a price that reflects the lack of naming rights.
A working example:
Let's say that you bought a cask of 6-year-old Whitlaw for £3,600. Six years down the line you decide that you would like to bottle that cask. Firstly, let's look at the hypothetical cask details.
Original purchase price: £3,600
Bulk Litres: 200
ABV (%): 53%
With these details, the Cask Calculator can work out how much it will cost to bottle your cask.
Firstly, you will need to pay VAT on the original purchase price of the cask. If you bought the cask for £3,600 then you VAT to remove it from bond will be £720.
Secondly, the Bulk Litres and the ABV can be used to work out the RLA (regauged litres of alcohol) and the bottle yield of the cask (at cask strength). So, if your remaining bulk litres are 200 and the ABV is 53%, then the RLA is 106, and the cask will yield 286 bottles. Duty + VAT is payable on each litre of pure alcohol in the cask at a rate of £28.74 per RLA + VAT. This means that if the RLA is 106 litres then the duty + VAT payable will be £3,656.
Thirdly, we need to know how much it will cost to move the cask to a bottling plant and subsequent shipping to a UK address. This should cost around £700, although you may be quoted different figures from various companies.
Fourth, we calculate bottling fees. For bottling, labels, capsules, corks, bottles, and shipping boxes the cheapest price is around £10 per unit + VAT. If your yield in 286 bottles then you should expect to spend at least £3,429 on bottling fees.
The total costs to bottle this cask is therefore £12.105 for 286 bottles, or £42 per bottle*
*The above example works on cask strength bottling and it may be possible to produce more bottles from your cask by diluting the liquid, which would give a higher yield and lower per bottle cost.
The £42 per bottle cost calculated above is a cost price, and you need to add a marketing budget and profit margin for yourself. But you can already see that whoever bottles this cask is going to struggle to compete if they look at selling 12 year old Whitlaw for over £40 a bottle when a customer can purchase officially branded Highland Park 12 year old for £33. The balance of these costs can be improved by keeping the cask for longer as the per bottle cost won't increase significantly with age.
If you decide to sell that cask in bond instead, the person who purchases the cask from you is going to have to pay proportionally more to bottle the whisky due to the VAT on the original purchase price, which exacerbates the value issue and means you aren't likely to get a premium for that cask. This can be mitigated by holding the cask for longer (we generally suggest at least 10 years as an investment timeframe for casks) but you are still going to come back to market with a product that is likely to be worth significantly less than a branded product.
Takeaway points
If you are in talks to buy a whisky cask as an investment make sure that you ask about the naming rights to the cask.
If you are sent cask details where another name is in brackets beside the distillery name then that is an indicator that you may not be getting naming rights.
Naming rights should be clear in your contract.
Ideally you should be receiving a delivery order and this will confirm the name on the cask. If you're not receiving a delivery order then you need to do additional diligence checks to ensure the cask has naming rights.