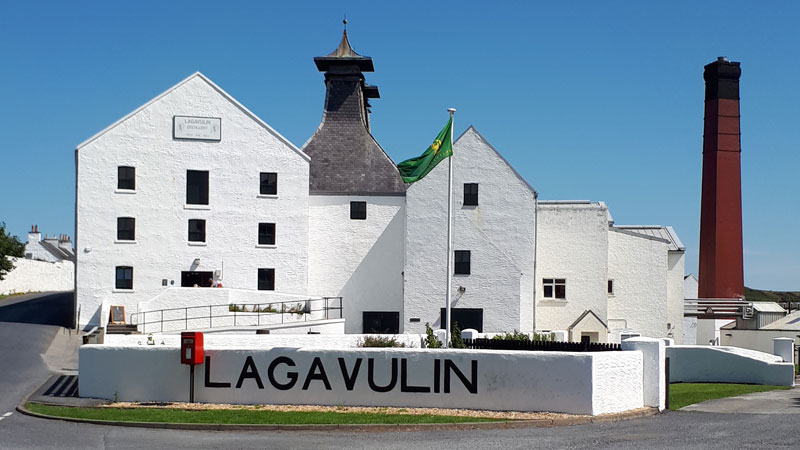 The internet is home to a vast number of whisky fanatics and connoisseurs, many of whom have made it their mission to document their thoughts on all things whisky. YouTube is a great platform for connoisseurs to talk about their favourite drams and distilleries, as well as reviewing a number of whiskies. 
Below is a list of the best and most informative whisky YouTube channels that are as entertaining as they are knowledgeable. If you would like to expand your whisky knowledge, then these channels are a great place to start.
No Nonsense Whisky
No Nonsense Whisky was created in 2006 by a whisky lover named Vin. On his channel, Vin posts whisky reviews every Monday and Thursday, tasting whiskies from all over the world. Vin enjoys the subjective world of whisky and documents his opinions on this YouTube channel as well as his Facebook page. 
You can watch No Nonsense Whisky's informative and fun whisky reviews here.
Whisky Wednesday
Whisky Wednesday is a reviewing channel that posts reviews, you guessed it, every Wednesday. The range of whiskies reviewed is vast, from Scotch to American to Japanese. You will never be bored watching this channel as they have reviews dating back to the channel's creation in 2012. So tune in every Wednesday for your weekly whisky fix here. 
Pat Hock Whisky
This YouTube channel is for those whisky lovers who can speak German! Despite the language barrier, the channel has many different kinds of videos and an enthusiastic host, recognisable by his full and well-groomed beard! Pat posts whisky reviews, blind tastings, unboxing videos, and he even has his own whisky podcast, called Patcast. 
This fun and quirky YouTube channel is great for whisky lovers who love to mix it up with different kinds of videos rather than just tastings and reviews. You can watch all of Pat Hock Whisky's videos here. 
Whisky Geek
Whisky Geek was created by "self-proclaimed whisky geek" Ben. Ben posts whisky reviews, whisky news, and distillery tours (such as Kilchoman and Bowmore) on his channel, and is always looking to expand his knowledge. He encourages his subscribers to get involved in the discussion and challenge him on his whisky beliefs, making his whisky journey and channel very much a collaborative project. 
The channel is extremely informative as well as being lots of fun, and there is plenty of content to choose from. You can watch Whisky Geek's YouTube videos here. 
Aqvavitae 
Aqvavitae is a YouTube channel that is run by a whisky fanatic who prides himself on celebrating and exploring whisky. The channel has 12.9 thousand subscribers. Aqvavitae does blind tastings, informative videos on the whisky regions of Scotland. He also does weekly livestreams named vPub Live in which he talks about topics such as independent bottlings, cask types, and age statements. 
By his own admission, he does not talk about tasting notes, instead, dedicating himself to "Whisky Evangelism". 
You can watch Aqvavitae's videos here. 
Whisk(e)y Vault
Whisk(e)y Vault is a channel run by Rex and Daniel, two eccentric whisky lovers who promise "shenanigans, a**-hattery, and whisk(e)y reviews – in that order" on their channel. These two whimsical whisky fanatics focus mainly on whisky reviews and tasting notes, sampling Scotch whiskies as well as whiskies from places such as the USA and Japan. 
The channel also features some videos including 'Top 10 Whiskeys For Beginners' and 'Best Whisky For The Money' to help inform their audience on how to buy a great bottle for a fair price. 
If you like your whisky with a dash of fun, this channel is for you. 
TopWhiskies
TopWhiskies is run by two university friends, Ed & Evan, who have made quite a mark on social media with their YouTube channel, Instagram, and blog all about whisky. These two whisky fanatics love to review whiskies as well as providing informative content in the form of videos such as '10 Surprising Irish Whisky Facts' and a series called 'Whisky News Headlines' in which they dissect the latest news to come out of the world of whisky. 
This fun but informative channel is a great place to get the tasting notes for many whiskies. 
Scotch 4 Dummies 
Scotch 4 Dummies is made by four friends, Andrew, Mark, Shawn, and Drew, who love to taste and review all manner of whiskies, from Scotch to Irish to American. This channel focuses mainly on reviews of whiskies, and occasionally the four friends will livestream their reactions to whiskies and subsequent comments. The post very regularly, so you can be sure to get your whisky fix if you subscribe to this channel. 
Scotch Test Dummies
Scotch Test Dummies was created by two friends named Bart and Scott who love to sample whiskies from all over the world and then review them on their YouTube channel. They also do livestreams of whisky tastings. These two eccentric friends love nothing more than to document their love of whisky on their channel.
These whisky YouTube channels are entertaining and informative and will keep you busy for hours on end! I hope that this list is helpful and that you find the best whisky YouTube channel for you.