In part two of the Romance of the Cask series we are exploring the past life of a whisky cask and what that has to do with the taste of your whisky. Specifically we're looking at what your cask was used to store previously, and how many times it has been used to mature whisky.
Read the first part here.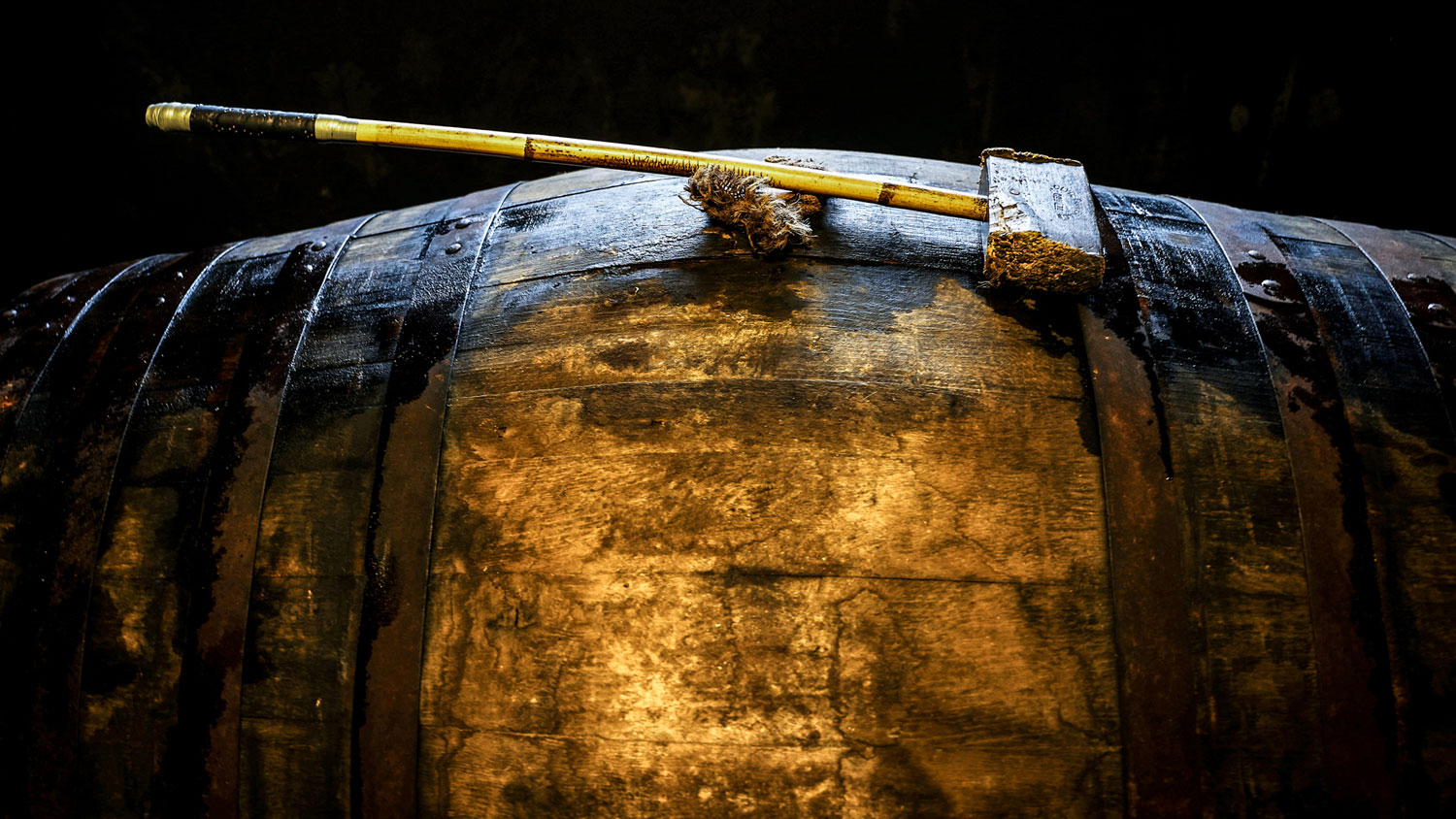 The previous use of a cask and what it means to your whisky
After we consider the type of wood that is used to make our cask, we then have to decide on what type of whisky we want and therefore what type of cask we want to put our spirit in. What the cask has held before will play a big part in adding colour and flavour to our whisky. The majority of Scotch whisky is either matured in a sherry cask or a bourbon cask, and both take advantage of the fact that the Scottish do not like things going to waste, and are very practical when things may be going cheap.
By US law, Bourbon can only be matured in a virgin cask, which means it is a cask that has not been filled with any other liquid. The barrel must be charred and in order to be called a 'Straight Bourbon' must be matured for a minimum of 2 years. Once the Bourbon has been bottled, there is no further use for the cask. Something that has only been used for under 5 years may still have another 60 years of life left, and therefore the enterprising Scots use it for maturing their whisky. 
A similar situation used to happen for sherry casks. Sherry is a fortified wine made in the Andalusia region of Spain, centred around the city of Jerez. There are quite a few types of sherry with the Pedro Ximémez (PX for short) and Oloroso being the most common types of sherry casks used with Fino, Manzanilla and Amontillado also being available. Many people assume that the sherry casks used for whisky maturation were used for the production of sherry – this is not so. For centuries, sherry was a popular drink in the British Isles, and was easier to ship in transit casks – often made of European oak. This was because it was cheaper, and as the sherry would only be in them for a few weeks or months, it wouldn't have much impact on the sherry. Once the sherry arrived in Great Britain, it would be bottled, and the barrel was discarded. Enter those canny Scots once more; they found a use for all these unused casks, and they soon discovered the impact it was having on their whisky too.
The sherry industry actually uses the solera system for ageing. It is a complex system of moving the liquid from barrel to barrel in a cascade. It is very important that these casks do not interact with the wine and this is why they are made of the denser American Oak. Solera casks have often been in use for many years, and have minimal reaction with the liquid in them and as such would be no use for the maturation of whisky.
The use of sherry casks has become more and more expensive over the years. This is mostly because in 1981 the Spanish Government changed the rules regarding sherry, and insisted that it was bottled in Spain before export. Furthermore, sherry drinking is becoming less and less popular, so there are not so many casks available. Some distilleries have overcome this by having their own cooperages in Spain and having partnerships with the sherry Bodegas in order to secure a source of sherry casks. However, it is most likely that the casks are only seasoned with sherry for a period of between 2 to 5 years. The sherry used for the seasoning will then most likely be used to make sherry vinegar or be distilled to make a sherry brandy.
Generally speaking, Bourbon casks generally give you creamy, lightly sweet caramel and vanilla flavours, along with a paler golden coloured spirit. Sherry casks give you a sweet, fruity, deep flavours, in particular dried fruit. Oloroso casks can also give a relatively drier taste, and both give you a deeper colour compared to Bourbon.
Of course, Sherry and Bourbon aren't the only types of casks that can be used. Wine cask finishes are becoming more and more popular, with Cabernet Sauvignon, Chardonnay and Rioja being used, as well as fortified wines such as Port, Madeira, Muscat and Marsala also becoming popular. Rum is fast becoming a popular choice, with one example being the Balvenie Caribbean Cask 14-year-old. This gives a different type of sweet influence to the whisky, being more of a sugary sweetness. While some of these casks could be used for the complete maturation, it is more common for these to be used for finishing the whisky.
The Scotch Whisky Association (SWA) are slowly starting to change the regulations about what is an acceptable cask, and it is now possible to also get whiskies finished in Champagne, Cider, Cognac and supposedly there is a Tequila finished whisky on the cards. The SWA stipulate that as long as the cask that the whisky is matured does not make it taste more like the liquid in the finishing cask rather than whisky then there should not be a problem.
Glen Moray were amongst the first to challenge the SWA rules by maturing one of their whiskies in a Cider Cask. Glen Moray sell some of their old casks to Thistly Cross Cider in Dunbar, not too far away from Edinburgh. They are used to mature the cider there, and a good cider it is. However, they took some of the casks back and in 2018, a limited run of 2000 bottles were released of cider finished whisky. Their claim to get around the SWA rules at the time was that the cask had previously contained whisky in the past, and therefore didn't break any rules.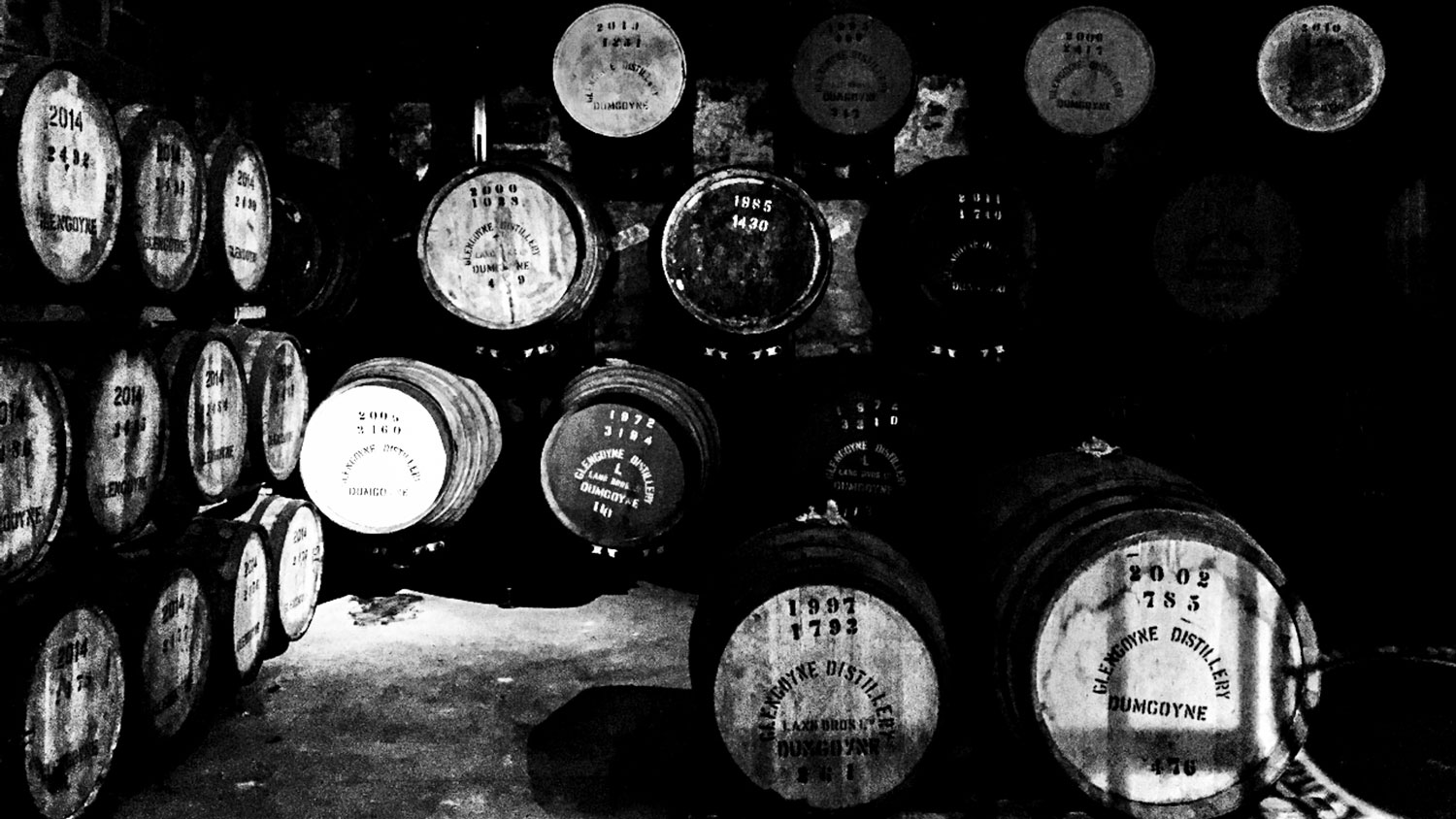 How Many Times The Cask Has Been Used Before
Just because the Bourbon industry only uses its barrels once, it doesn't mean that everybody else has to, and the Scottish Whisky industry certainly likes to get its value. You've probably heard of phrases such as 1st, 2nd or 3rd Fill, as well as Virgin Oak, but what does this actually mean? 
The number of fills given on a cask refers to the number of times that a cask has been filled with whisky, and does not include the Bourbon, wine or spirit that was in it before. Bourbon is typically only matured for between 2-4 years which will mean that the cask will still have a lot of flavour left to give.
What type and age of cask you use will depend on how active you need the cask to be and how long you intend to mature the whisky. Virgin Oak casks will be the most active, as they only have been toasted or charred, and therefore will impart a very big wood influence on the maturing spirit. This means they are only really appropriate for short maturation periods or for finishing. Similarly, a first fill European Oak Sherry cask will be quite active, and the cask influence will overpower the distillery character. If a long maturation period is anticipated for the spirit, it may be more appropriate to use a 2nd fill cask. For even longer maturation periods, a 3rd fill cask may be more desirable. 
As casks slumber in their warehouses, they are effectively breathing. Casks with more active wood will also enable more losses as the vapours move in and out. Initially, the spirit will be immature; too young to give a pleasurable experience. As the spirit interacts with the charred wood the char will act as a filter and start taking out the unpleasant compounds as well as allowing the spirit to interact with the compounds within the wood. This is known as subtractive maturation, the length of which may typically be 5-10 years. 
When the spirit passes its immaturity phase, eventually the spirit will start to react with the wood to take on the flavours, this becomes what is described as additive maturation. A close eye is kept on progress, and eventually the spirit will reach a point where the distillery character and the cask character will combine to give the best taste, and this is when the spirit is ready for bottling. 
If a cask is overactive, it will overpower the spirit before it hits the sweet spot and the distillery character is lost and is why a longer maturation period may benefit from less active casks. If any adjustment is needed to the spirit, it can be put into another cask for finishing.
Enjoying the series? Make sure you check out part three here for more information on how toasting and charring shapes your whisky and why the size of your cask matters for whisky maturation. 
Send me my free cask buying guide